Ferries to/from Dubrovnik
Ferries to/from Dubrovnik
Dubrovnik is situated in the very south of Croatia and can be reached by boat from several Croatian ports as well as the port of Bari in Italy. Dubrovnik has no direct ferry connections with other nearby countries such as Montenegro, Albania, Turkey or Greece.

Dubrovnik ferry port is located in the area of Gruz, roughly 3 km from the Old Town. All ferries/catamarans to and from Dubrovnik arrive and depart from here. This area is easily reachable from any other part of Dubrovnik by a city bus or a taxi.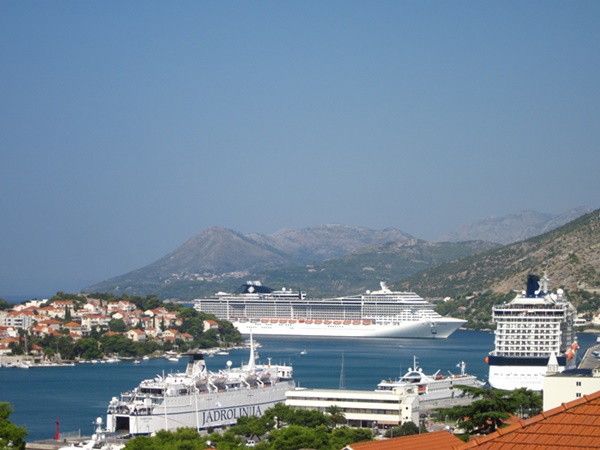 Dubrovnik ferry & cruise port
FERRIES FROM SPLIT TO DUBROVNIK
The route between Split and Dubrovnik is among the most popular one on the Croatian coast. Currently there are 3 ferry companies operating this service: KRILO, TP LINE and JADROLINIJA.

KRILO offers two catamaran sailings, while TP LINE and JADROLINIJA each has one daily catamaran sailing. These catamarans departs from Split in the early morning, while they returns from Dubrovnik in the afternoon.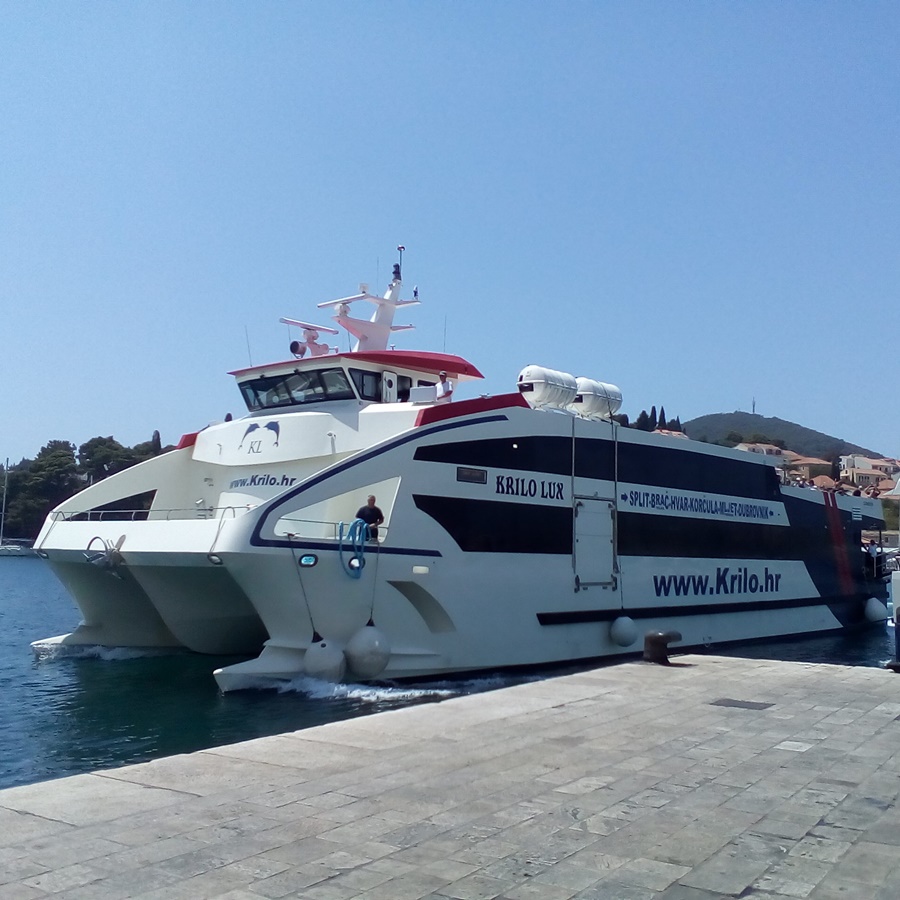 FERRIES FROM KORCULA TO DUBROVNIK
KRILO company offers modern high-speed catamaran between Dubrovnik and Split in the period from April until end of October. There are two catamaran routes with stops on the islands in between and is ideal for those who need to travel to the islands of Korcula, Hvar or Brac.

Catamarans depart from Split in the morning and returns from Dubrovnik in the afternoon.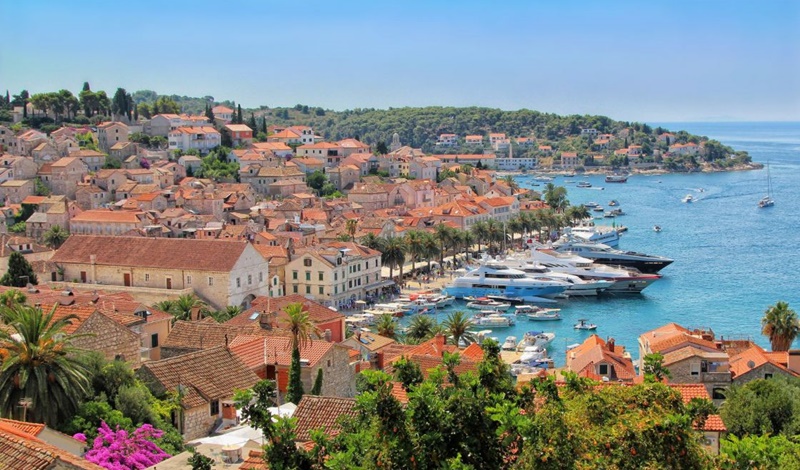 FERRIES FROM HVAR TO DUBROVNIK
For those travellers wishing to reach the island of Hvar from Dubrovnik, there are 3 daily departures operating by 3 ferry companies (KRILO, TP LINE and JADROLINIJA). Modern high-speed catamarans sail on this route in around 3 hours 30 minutes.


FERRIES FROM MLJET TO DUBROVNIK
TP Line operates catamaran from Dubrovnik to the island of Mljet. Once a day catamaran stops in Luka Sipanska on the island of Sipan.

During the summer time this catamaran also sails to the islands of Korcula and Lastovo. Catamaran is passenger only and is ideal for making a day trip to the island of Mljet. Tickets can be purchased on the day of travel in front of the ship or online.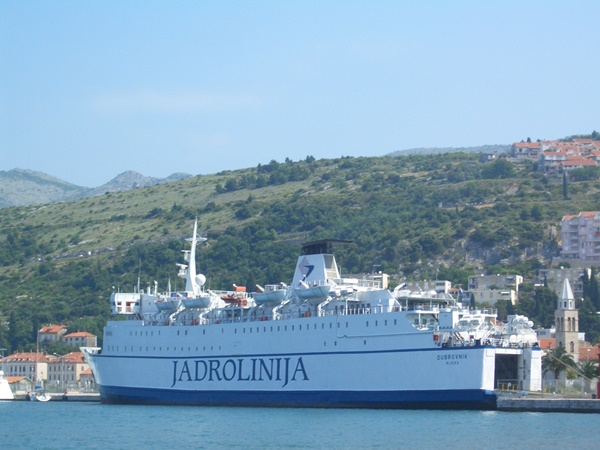 FERRY FROM BARI (ITALY) TO DUBROVNIK
The only international route from Dubrovnik port is the one to the port of Bari, in Italy. Large car/passenger ferry runs on this route once a week during the summer. The ferry crossing time from Bari to Dubrovnik is approximately 10h. 

The Marco Polo, ferry on this route, can hold up to 1100 passengers and 270 vehicles. On board you'll find a range of amenities: children's play area, coffee bar, a restaurant with 222 seats, chapel and a duty free shop.

Onboard Marko Polo ferry, you'll also find comfortable cabins allowing a pleasant overnight journey.


JADROLINIJA: Dubrovnik - Kolocep - Lopud - Sipan boat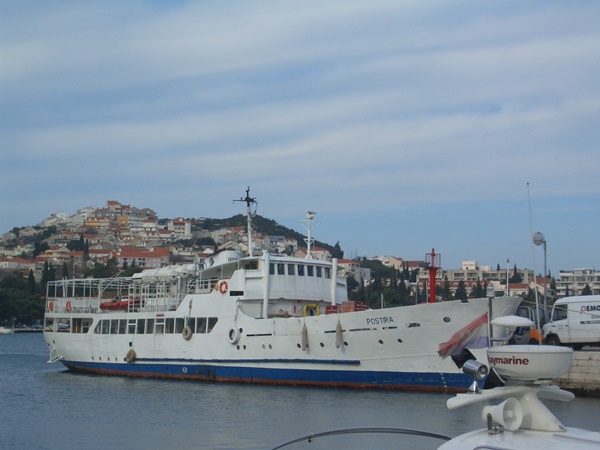 Jadrolinija operates the passenger boat which connects Dubrovnik with the Elaphite islands of Kolocep, Lopud and Sipan. This boat has several departures a day and is available throughout the year. Tickets for this boat can be purchased from JADROLINIJA ticket office in the port or online.


JADROLINIJA: Dubrovnik to Sipan car ferry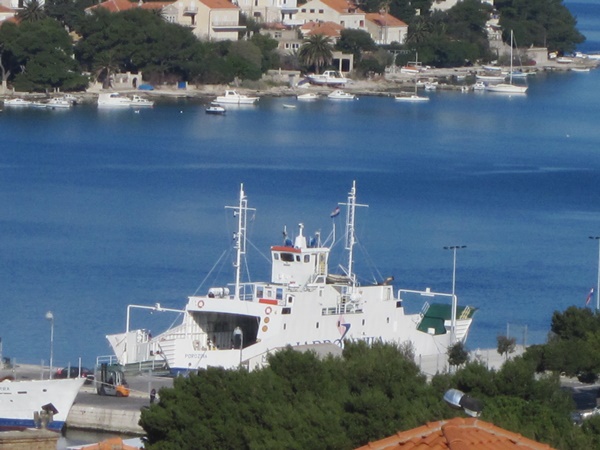 There is a car & passenger ferry operating between Dubrovnik and Sudjuradj on the island of Sipan. This ferry has several departures a day and is only car ferry to the Elaphites. Tickets for this route can be purchased from Jadrolinija ticket offices as well as online.


You might also like: