Leonardo Express Train From Fiumicino Airport to Rome
Leonardo Express Train from Fiumicino Airport to Rome
If looking for a quick and reliable way of transfer between Rome's Fiumicino Airport and Rome, then Leonardo Express train would be a great choice. This non-stop direct train that connects Fiumicino Airport to Roma Termini, the main train station in Rome and central Rome in general.
The trains are comfortable, clean and efficient with lots of space for luggage and the journey takes only 32 minutes (with no stops in-between). Plus, they run frequently in both directions meaning you can catch them in every 15 minutes during peak times and every 30 minutes the rest of the day.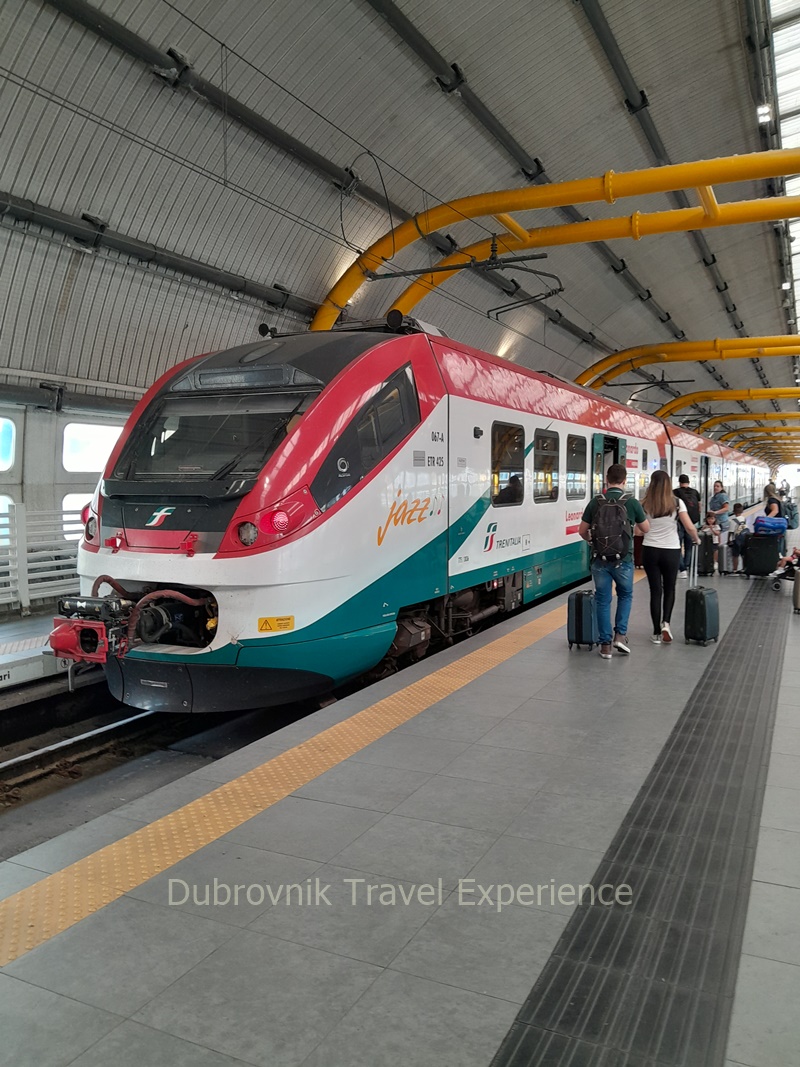 Leonardo Express runs between Fiumicino Airport and Roma Termini in only 32 minutes
Leonardo Express is cheaper than a taxi or private transfer and faster than a bus, it takes only 32 minutes in both directions. If you prefer other way of transfer, see our complete guide on getting to/from Fiumicino Airport.

In the text below find out more about Leonardo Express service, operating hours, how to find train platforms on both Fiumicino Airport and Roma Termini and all about tickets (prices and how to buy them).


Leonardo Express operating hours
The first train departs from Roma Termini at 05:35 daily – running every 15 minutes during peak times and every 30 minutes at all other times – with the last train departing at 22:35.

Heading back from the airport, the first train departs from Fiumicino at 06:23, with the last service departing at 22:23.

Once you arrive to Roma Termini, you can take a city taxi or metro to get to your apartment or hotel if you are staying in Rome or catching train to elsewhere in Italy. The most popular train routes from Rome are those to Naples, Florence, Milan and Venice.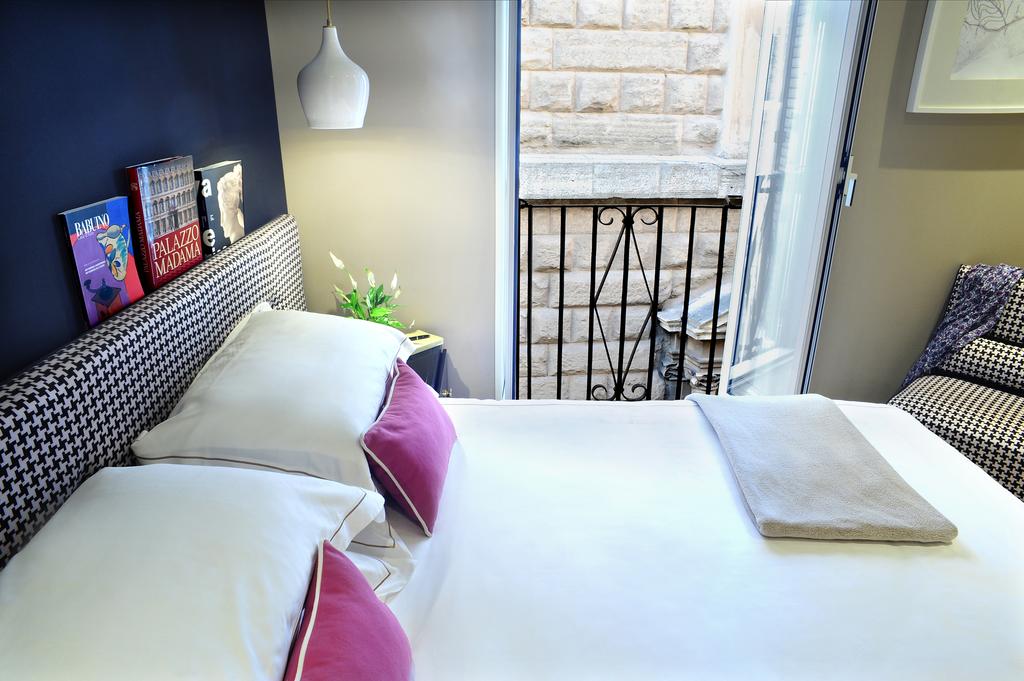 Our top picks for staying in Rome: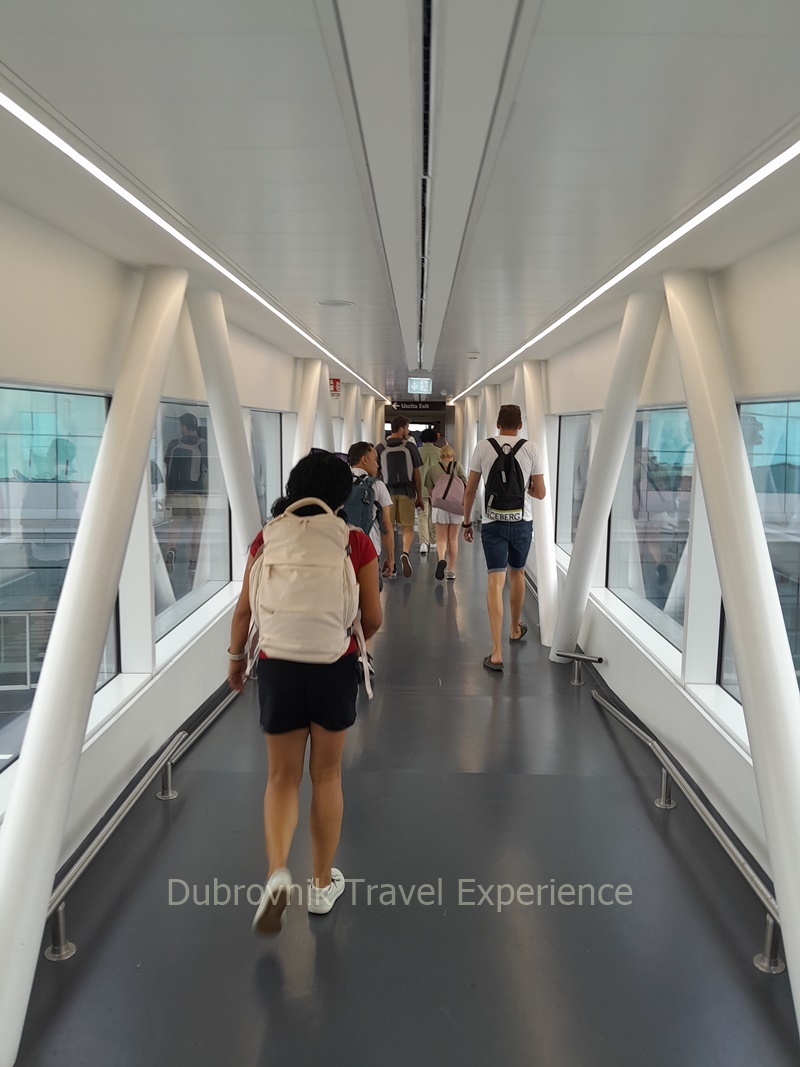 Arriving to Rome's Fiumicino Airport
Where to find Leonardo Express trains
At the airport
Leonardo Express leaves and arrives from Fiumicino Airport train station, which is located near to the exit of Terminal 3 (international departures).
To get there, as soon as you collect your luggage and leave Customs, follow the signs showing "Train". You'll need to walk for about 2-3 minutes, then take escalators to reach the platform.


If arriving to Terminal 1, follow the signs to trains. At one point you'll need to exit the airport building to the street where you'll find elevator which will take you up to the platform (be prepared to wait in the line here, as elevator takes only a few persons at once).
At Roma Termini Station
At Roma Termini Station the train leaves from platforms 23 and 24 of Roma Termini train station and takes just 32 minutes to reach the airport.
The Leonardo Express train leaves and arrives at Terminal 3 (international departures). The train station is very easy to reach from anywhere in the airport. If you need to reach Terminal 1 and 2, add an extra 10 minutes to your journey.


🚄 Get your Leonardo Express tickets here!
Leonardo Express trains are clean and comfortable with enough space for luggage
Leonardo Express ticket prices
A one-way adult ticket costs €14 and there is only one class of service. Children under the age of 4 travel for free, while for every paying adult, one child over 4 and under 12 can travel for free.
Be aware that children of 12 and over pay regular adult ticket. Otherwise, you'll be fined with €50 fine at the spot. Book Leonardo Express tickets here!
If you're travelling with a group, you can take advantage of the Mini-groups fare and purchase 4 tickets in a single transaction for the price of €40 instead of €56.

Tickets are valid for one journey up to 23:59 on the date of your travel. This means, you can travel later if you miss the one you bought.


How to buy Leonardo Express tickets
There are several way to buy Leonardo Express train tickets.


Leonardo Express tickets can be bought ahead of time online via Trainline website. We advise you to do so, in order to avoid any problem during purchasing (any language barriers, problem with cards).

Also this way, once you land at the airport and pick-up the luggage, you can go straight to the train and you won't waste time in the queues for buying tickets.

With Trainline, you can buy Leonardo Express train tickets in just a few clicks at no extra cost. Note that there are no discounts if you buy both your outward and return ticket at the same time.


Useful tips for buying train tickets:
First enter Roma Fiumicino Aeroport and Roma Termini in search boxes, then choose the date and time and continue with purchasing. Once bought, you'll get the ticket to your mail. You can use any train on the selected date.


When buying your tickets online, it's good to choose the train time 1 hour from the time of the original train you plan to take. Should you have any delays with the flight, you would have to buy a new one in the station! Have your train ticket ready when approaching trains, as you will need to scan the barcode at gates leading to train platform.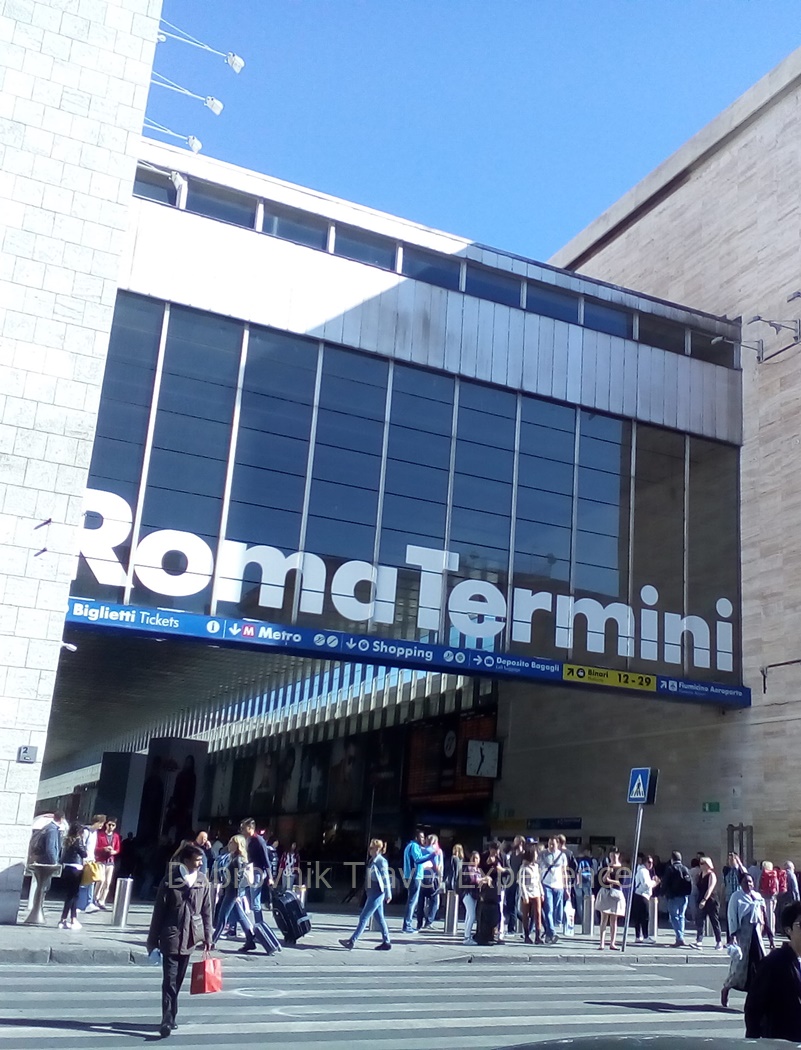 Roma Termini Station
2. At train station from ticket window
Once you take escalators into the train station, you can approach to one of several ticket windows with English speaking staff and buy your train tickets.

In this case double check if you ticket is validated or you have to validate it. If you don't validate your train ticket, you'll be charged with a €50 fine.

The ticket validator machines are located after the turnstile (you'll need to scan the barcode of your ticket to get onto the platform).

Once you get on the platform, you will see validator machines. Stick your ticket into it and it will make a clicking sound. Once you hear the clicking sound, it has be validated.


3. At ticket machines
Leonardo Express train tickets can be bought from ticket machines you can find across the airport as well as at ticket booth near the train platform (where you can buy also regional train tickets). When bought from ticket machines, they should be validated before boarding the trains.


More useful info on travelling Italy:
We have lots more information to help you plan your travel in Italy.
See these pages:
You might also like: