The Best Day Trips From Dubrovnik

Once you visited the most famous sights of Dubrovnik, it' time to explore the surroundings. From Dubrovnik, there is plenty to explore, from nearby islands (amazing beaches), national parks (beautiful pristine nature) or even countryside (for enjoying local food and wine tasting).
Those who want to explore the region on their own, renting a car would be a good option (find great car hire deals at Discover Cars).

Read on to find out on best day trips from Dubrovnik you will love.


Day trip from Dubrovnik to the Elaphite islands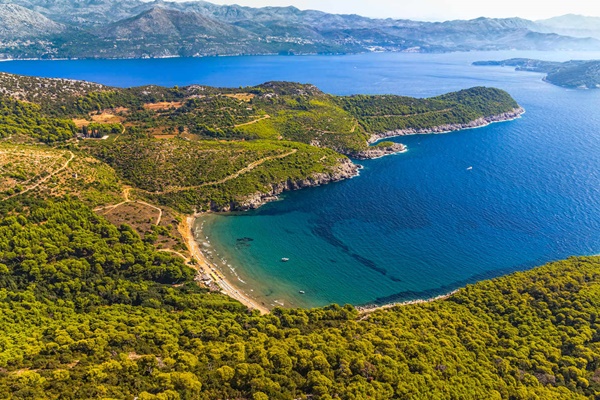 The Sunj beach on the island of Lopud
One of the most popular destination for escape from Dubrovnik's tourist crowds are the Elaphites, sunny islands situated northwest of the city.

The archipelago consists of a group of islands, of which only three are inhabited: Kolocep, Lopud and Sipan. Consider visiting them if you're looking for pristine nature and beautiful beaches with crystal clear waters. They are ideal for sunbathing, swimming on a hot summer days.

The Elaphite islands can be reached by boat from Gruz port, running in both directions several times a day. Many tour operators offer organised trips to these islands.

We love this boat tour from Dubrovnik to the Elaphites (tasty lunch included).

There is no better way to see the islands then by kayak. You can do this by joining one of many sea-kayaking tours available. Explore hidden beaches, caves and other secret island spots. Main activity kayaking is combined with island walking, swimming and snorkeling. Note that no previous paddling experience is necessary.
This small group guided kayaking tour to Lopud and Sipan and this tour that combines kayaking, biking and exploring the island of Sipan are among the most popular ones.


Popular Day Trips
to the Elaphites
Day trip from Dubrovnik to the island of Mljet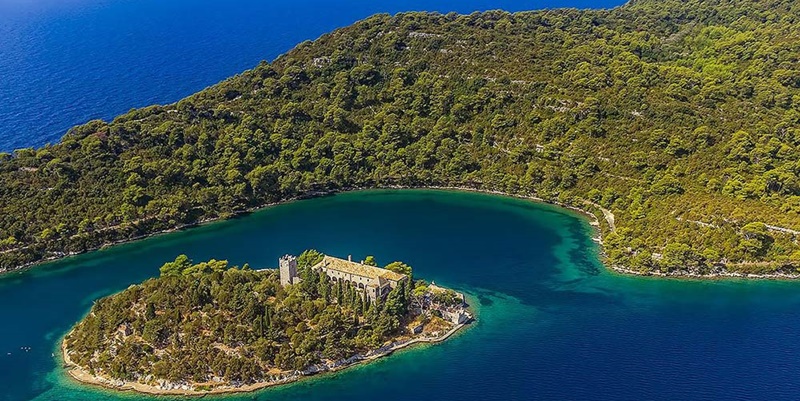 The Great Lake on the island of Mljet
The island of Mljet with its National Park is among the most popular spots among Dubrovnik visitors. The Mljet National Park is covered in deep forests and is home to several natural attractions, from the nymph Calypso's cave holding Odysseus captive to two salt lakes. In the middle of the Great Lake, the Islet of Saint Mary is home to a 12th-century Benedictine Monastery. 

The National Park with a network of cycling and hiking trails is a great for exploring on your own. A day trip to Mljet is a great option for those who like spending time in nature. 

Reaching Mljet from Dubrovnik is easy, just take high-speed catamaran departing in the morning from Gruz port (1 hour 40 minutes). Just be sure to get off at Polace, not Sobra which is on the other side of the islands.

Consider taking a private boat tour to the island of Mljet if you want to spend a full day on the sea, go for a swim and snorkel on secluded beaches and relax in private bays.

For a truly memorable experience join this speed-boat tour to Mljet (and the Elaphites), and visit legendary Odysseus cave and secluded Saplunara beach and have amazing day at sea.


Explore Mljet
on these day tours
Day trip to Dubrovnik countryside on ATV Tour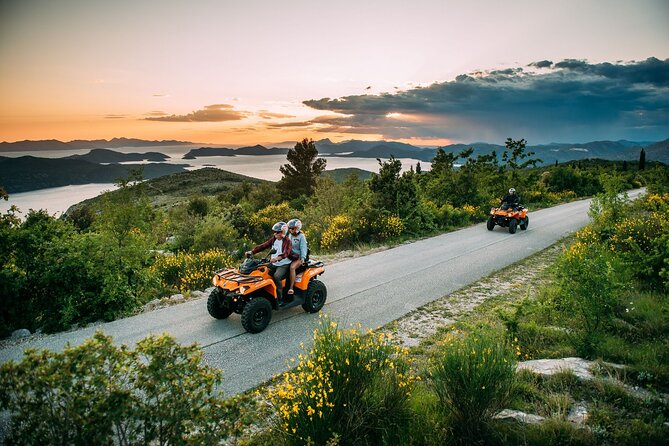 If you want to spend an amazing day in the countryside join this great ATV tour with brunch. Enjoy amazing views of the countryside and the sea, see ancient bath, old olive oil press and the beautiful chapel at the top of the mountain. 

Ride the ATV and absorb Dubrovnik's beautiful countryside. Explore pretty villages and unique arboretum then admire Adriatic sea. In the end taste local food on the brunch. This half-day tour departs from the village of Orasac (16 km north of Dubrovnik). We recommend to take a local bus to reach Orasac or Uber for a quicker option.


Day trip from Dubrovnik to Ston & Peljesac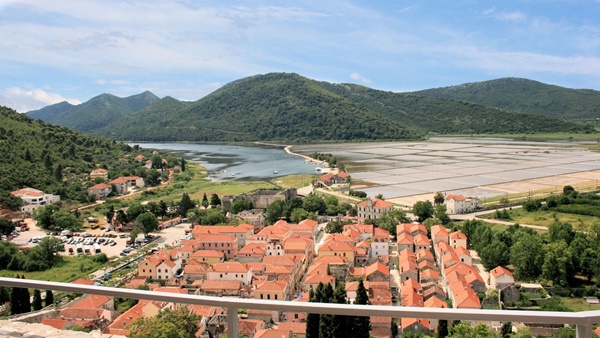 Ston is known for its town walls and salt works
Gastro and wine lovers should make a day trip to the Peljesac peninsula and the town of Ston. Here you will find many wineries where you can sample local wines as well as great restaurants offering fish and other seafood.

The area of Ston is famous for its oyster production. While there visit the famous Ston walls which stretch 7 km and are the longest in Europe.

If you are interested in sunbathing and swimming, head to Prapratno where beautiful sandy beach is situated.


Recommended day trips from Dubrovnik
to Peljesac peninsula:
Day trip from Dubrovnik to Konavle region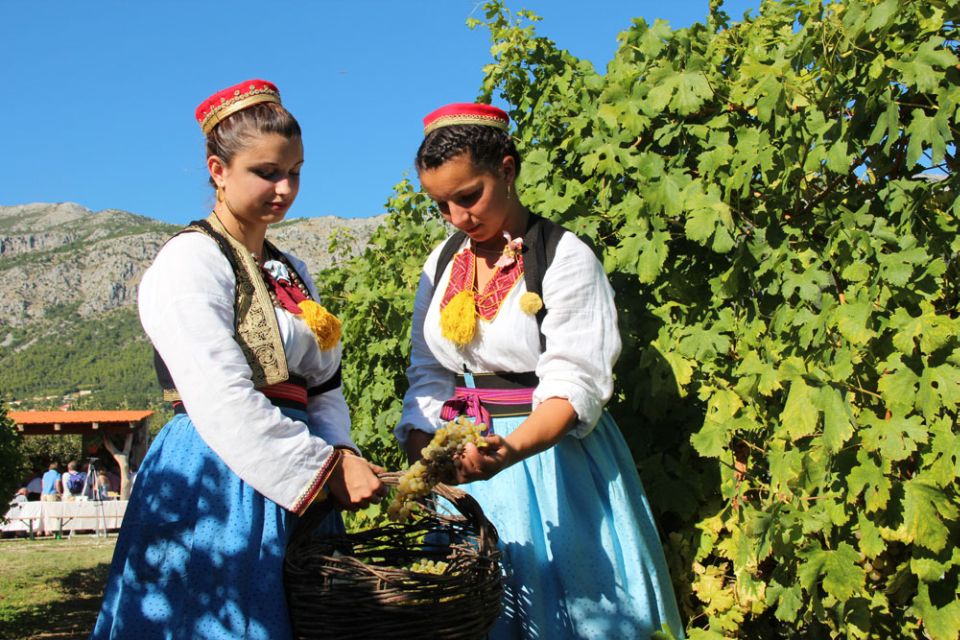 From Dubrovnik you can easily visit Konavle region, which is situated 15-20 minutes' drive to the south. We recommend you to rent a car so you can visit any hidden corner of this beautiful region (find great car hire deals at Discover Cars).
Possibilities for activities are endless here. Visit rural households and taste delicious local food and great wines, visit water mills for which Konavle are famous. Join an organised tour from Dubrovnik and visit traditional Konavle village and savour some local delicacies and wines.

For a something completely different take a horseback riding tour and wander down hidden trails and take in panoramic views of the Adriatic Sea.

Or, for a bit of adrenaline join an ATV Quad Safari tour and explore the wild nature of the Konavle Region. Both tours include pick up from your accommodation).

If looking for a family fun visit Cadmos village adventure park nested deep in the oak woods of Konavle. Challenge yourself against a series of rope courses and ziplines while having a fun.


Best Day Trips
from Konavle
Day trip from Dubrovnik to Bosnia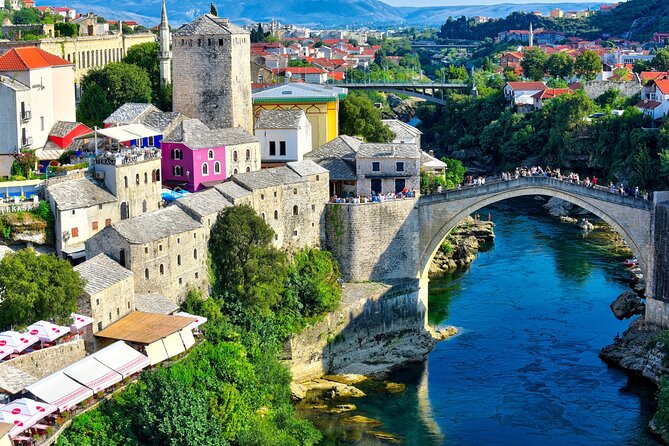 The Old Bridge in Mostar
A visit to Bosnia, especially Mostar is very popular among tourist visiting Dubrovnik. It's famous for its Old Bridge (Stari Most) and the town itself is interesting with cobblestone streets, Turkish-style bazzars, mosques and numerous coffee houses.

The drive from Dubrovnik to Mostar takes less than three hours. If you are taking a rental car (find great deals at Discover Cars), make sure you're allowed to take it across the border, as Bosnia and Herzegovina is not a part of the European Union. 


Popular Day Trips from
Dubrovnik to Bosnia & Herzegovina
Many travel agencies offer day trips to Mostar, which is a great option for visiting this unique city. We recommend this small group tour from Dubrovnik that combines a visit to Mostar with exploration of Kravica Waterfalls hidden in forests of Bosnia and Herzegovina.

Or for something a bit different, learn to bake traditional bread, taste Bosnian coffee and enjoy lunch on this full-day excursion from Dubrovnik.


Travel Anywhere
in Croatia
BOOK EASILY BUSES & FERRIES & CAR TRANSFERS
Plan Ahead
Your Visit to Dubrovnik: