Dubrovnik Pass: What's Included
When exploring Dubrovnik consider buying Dubrovnik Pass that provides its holder free entrance to Dubrovnik City walls and most of Dubrovnik museums, free city buses and a number of discounts in restaurants, stores and travel agencies.
The Dubrovnik Pass is available in a one-day (€35), three-day (€45) and seven-day (€55) version, you choose which best suits your needs.

In the text below find out if Dubrovnik Pass is worth buying, where to purchase it, how to use it and detailed info about all sights/museums as well as other benefits included.

See full range of Dubrovnik tours and activities and book online to save!


Best things to do in October:
Rector's Palace houses the Cultural History Museum (free with Dubrovnik Pass)
Is Dubrovnik Pass worth buying
Taking in consideration that the City walls tickets costs €35, exactly the same as the daily Dubrovnik Pass, the pass is good value and worth it since it allows you to save money on bus tickets, museum and gallery visits and other discounts. See other ways to save while visiting Dubrovnik!

The Pass may not be the best value for children. Some sights, such as the City walls, have children discounts anyway.


Sightseeing in Dubrovnik is easy with Dubrovnik Pass
Where to buy Dubrovnik Pass
The easiest way to buy Dubrovnik Pass is online but you can get ti once you arrive to Dubrovnik from Tourist Boards (Pile, Gruz, Lapad, Zupa Dubrovacka - Mlini, Cavtat), Libertas sales points and some travel agencies throughout the city. If staying in one of the many hotels, buy the Du Pass from the reception.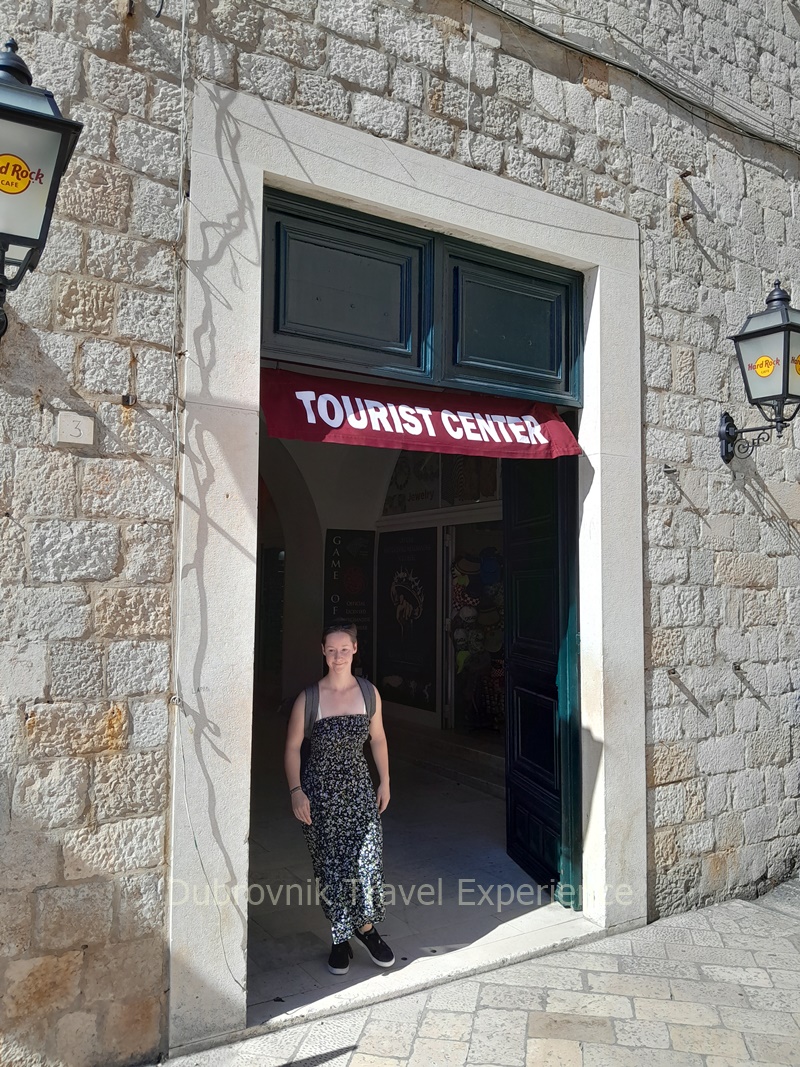 Dubrovnik Pass can be bought from Tourist Centers in the Old Town
How to use Dubrovnik Pass
The Dubrovnik Passes are activated after the first visit to a sight or after picking up the bus tickets from Libertas sales points or the driver in the city bus. The Pass allows you a one-time visit to every sight/museum meaning you can't return the next day with the same Pass.


Walk the famous City walls for free with Dubrovnik Pass
Free sights with Dubrovnik Pass
1. THE DUBROVNIK CITY WALLS
The historic walls of Dubrovnik are the most visited sight among tourists. They are open all-year round with different opening times depending on the season. The adult entrance fee is €35, while children under 18 pays €15.


The main entrance to the walls is at the beginning of Stradun, when reached from the western Pile Gate entrance to the Old Town. The other entrances are: next to the Dominican Monastery and next to St John's Fortress. The City walls walk is a great opportunity to capture stunning photos of the historical sights, little squares, hidden streets and Lokrum island.

Make the most of your City walls walk with our ultimate guide!


2. CULTURAL HISTORY MUSEUM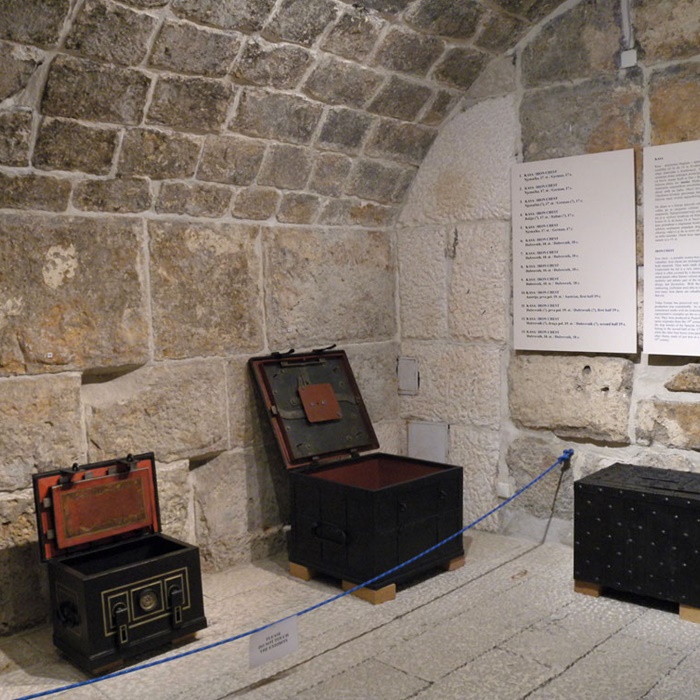 The Cultural Historical Museum is located in the Rector's Palace, only a short walk from Stradun. There are three floors of exhibits, a court room and dungeon on the ground floor. The upper floors have different displays of weapons, clothing items, coins and furniture. Amongst the displays is a photo gallery of the 1991 shelling and bombing.


All the staff are very friendly and knowledgeable and happy to engage and talk with visitors.


3. FRANCISCAN MONASTERY MUSEUM
The Friars Minor Franciscan Monastery Museum is situated at the beginning of Stradun. It houses Small Friar's Pharmacy, the oldest continuously operating pharmacy in Europe. The Pharmacy houses a priceless collection of literature on pharmacology and medicine.


4. MARITIME MUSEUM
The Maritime Museum in Dubrovnik
The Dubrovnik Maritime Museum is situated within the historic walls of Saint John's Fortress. It's a nice break stop when walking the City walls. Here you can see great artifacts from maritime history. Nice model ships, old sextants, old anchors and navigation instruments. You can spend here 40-50 minutes exploring.


5. ETNOGRAPHIC MUSEUM
The Ethnographic Museum houses a rich collection of over 6500 artifacts, including captivating traditional attire and intricate lace donated by the great benefactor of the museum Jelka Mis. In addition, the building itself is fascinating, having bee the city's granary for centuries. The displays cover everyday life, food and drink, traditional costumes, jewellery and farming/household equipment.

As a bonus, from some windows you have a wonderful view of the Old town.


6. MUSEUM OF MODERN ART DUBROVNIK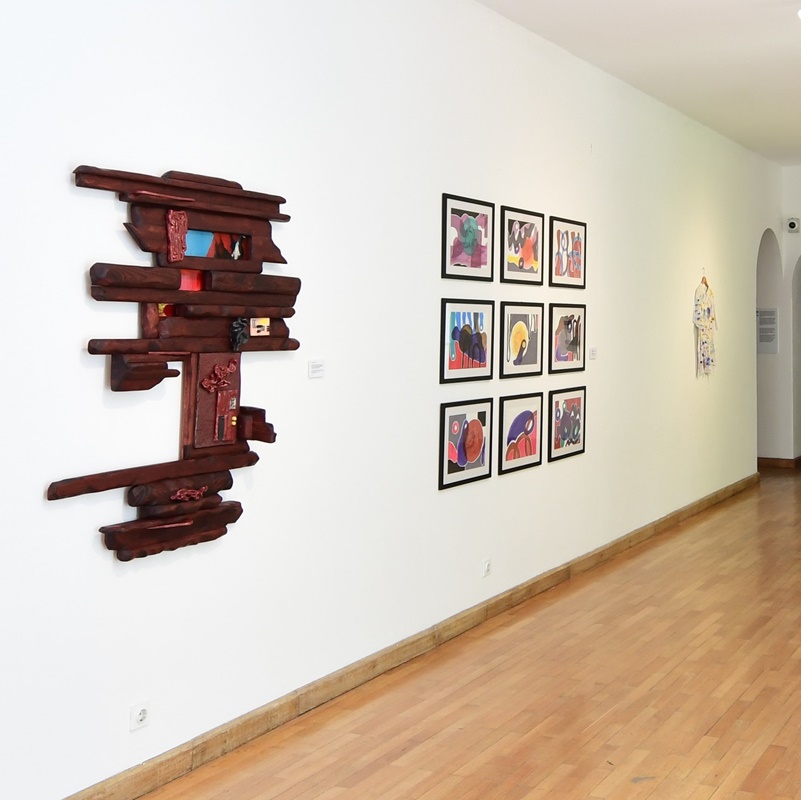 Museum of Modern Art
The Museum of Modern Art Dubrovnik houses a collection of 3000 artworks, spanning from the late 19th century to the present day. Here you can see creations of regional and national artists, alongside captivating exhibitions of sculpture, painting, prints, photography, video works and artistic installations. 

This museum is situated only a short walk from Old Town (to the east, above the Banje beach).


7. MARIN DRZIC HOUSE
The Marin Drzic House, founded in 1989, is a museum, archive, exhibition area and theater museum, displaying a distinctive collection of flyers, photos, works of art and Renaissance applied art. This museum can be found at Siroka Street, easily reached from Stradun.


8. NATURAL HISTORY MUSEUM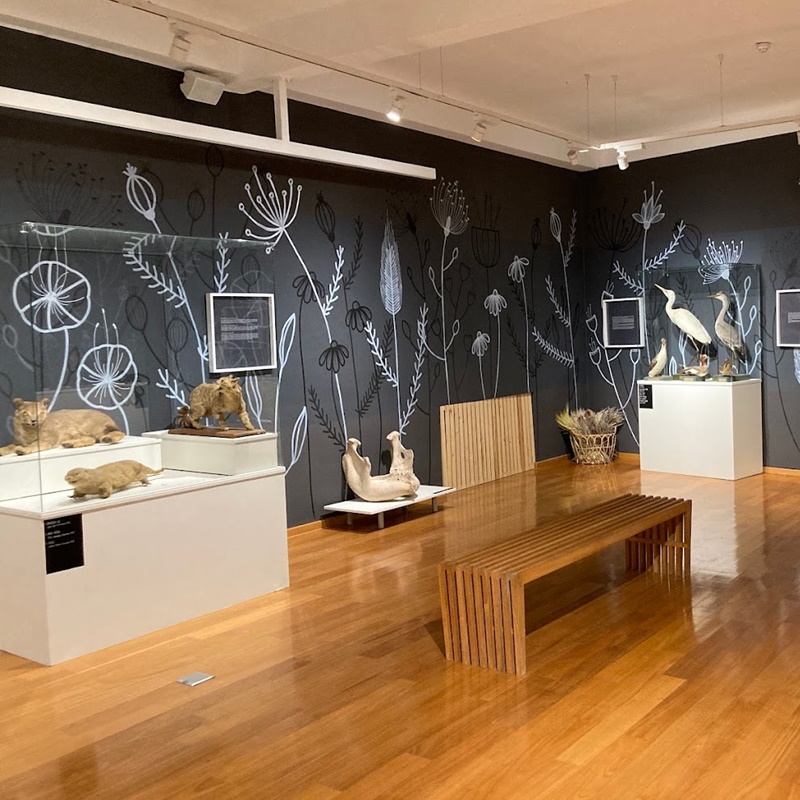 Though small, the museum has some interesting collections. This museum originates from the private collections of pharmacist and ship owner Antun Drobac. If you're interested in stuffed animals such as birds, sharks, tortoises and dolphins then this is the place for you.


9. DULCIC MASLE PULITIKA GALLERY
This gallery homes art work by three important Dubrovnik Artists (Ivo Dulcic, Antun Masle and Djuro Pulitika) on the lower floor. Second floor is where you can see temporary exhibitions from artists around the world. 

Access to the this gallery can be gained via street level or via the City walls above.


10. THE PULITIKA STUDIO
11. ARCHAEOLOGICAL EXHIBITIONS
Very interesting small museum, with lots of well preserved fragments from various ruined churches in the area. There are some detailed info about everything in both Croatian and English. It's situated in the Revelin Fortress, at the entrance to the Old Town from Ploce Gate.


12. BUKOVAC HOUSE (free with 3-day and 7-day pass)
The birthplace of Vlaho Bukovac, one of the most famous Croatian painters and founders of the modern Croatian painting, has been reopened to the public since May 2004, after a ten-year break and a fundamental three year-long refurbishment.


Bukovac's birthplace is a typical bourgeois house from the late 18th and early 19th century, a two-storey building with a small garden on the south facade and a spacious back garden on the north. The house, situated in one of the small streets leading from the Cavtat seafront to Prijeko, has, since ancient times, had the continuity of a living place.


13. KONAVLE COUNTY MUSEUM (free with 3-day and 7-day pass)
This is a small museum in the lovely town of Cilipi in Konavle. Here you'll find great diplay of traditional clothing with beautiful embroidery. The museum also shows the history of the silk industry in the area. It's small and simple, but gives you quite a bit of information.

The entrance to Konavle County Museum is free of charge for 3-day and 7-day Dubrovnik Pass holders.


Admission to the Racic Family Mausoleum is included in 3-day and 7-day Dubrovnik Pass with 30% discount on entrance tickets.


Pile Bus Stop - departing point of most city buses
Free public transport with Dubrovnik Pass
1-day Dubrovnik Pass offers the 24-hour use of public transport. 3-day Dubrovnik Pass includes 72 hours of free transport using city buses. 7-day Dubrovnik Pass includes 168 hours of free transport (7 days).


Once you are in Dubrovnik, you can pick up your bus tickets from the bus driver (on your first ride) or from Libertas sales points (Pile, Lapad, Grawe, Cable Car, Cavtat).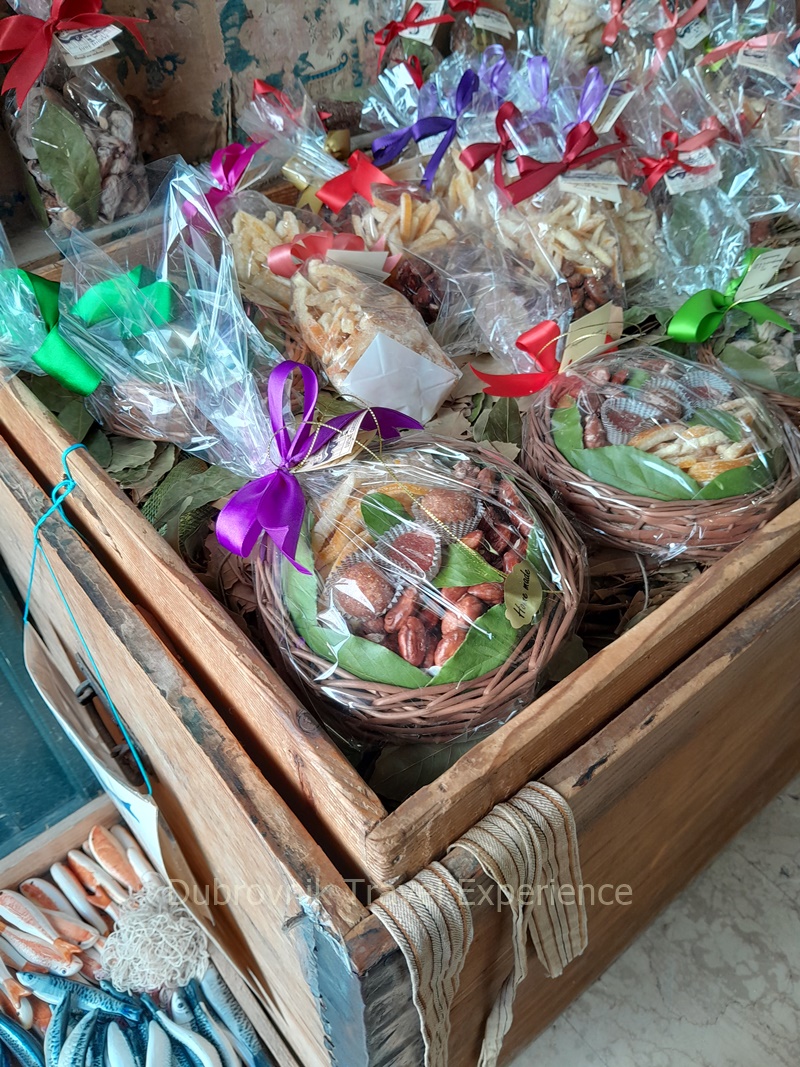 Get discount on authentic Croatian souvenirs with Dubrovnik Pass
Special discounts with Dubrovnik Pass
Taste local gastronomy and wines, enjoy the nightlife and spa centers. Explore historical and cultural treasures of Dubrovnik on one of many guided tours.

Purchase authentic local products with discount from small artisanal shops around the city.
Discover more with excursions to the beautiful countryside where you can taste authentic Croatian food and wines (Konavle region and Peljesac) and nearby Elaphite islands.

Get discount with Dubrovnik Pass on Dubrovnik Escape Room Game (solve puzzles, riddles and clues in 60 minutes).


You might also like: