Rector's Palace Dubrovnik
Rector's Palace

The Rector's Palace was the seat of government and of the Rector. It housed the state administration, a courtroom, a gaol and an armoury and powder magazine. In the atrium of the Rector's Palace stands the bust of Miho Pracat, a Dubrovnik ship-owner.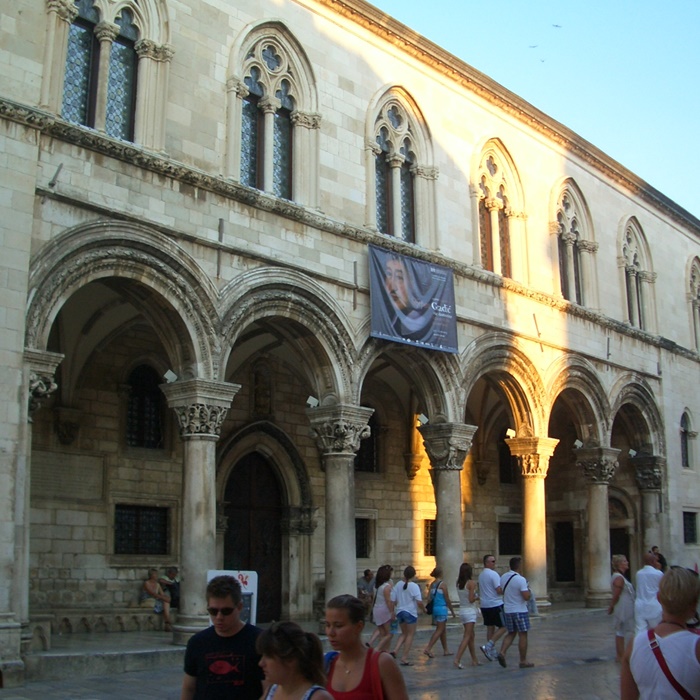 Rector's Palace is among the most beautiful palaces in Dubrovnik
Today the Rector's Palace houses the Cultural Historical Museum with thousands of objects from the late 16th to the 19th centuries.

It has been systematised into fifteen collections featuring painting, printmaking, furniture, textiles, ceramics, metals, icons, glass, photographs and photgraphic materials, miscellanea, documents, postcards, the writer Ivo Vojnovic, old weaponry and numismatics. 

When you walk through the front entrance, look up to see the well-preserved inscription above the door ("obliti privatorum publica curate" - meaning - forget your private business, concern yourselves with public affairs).


Top 5 Ways to Explore Dubrovnik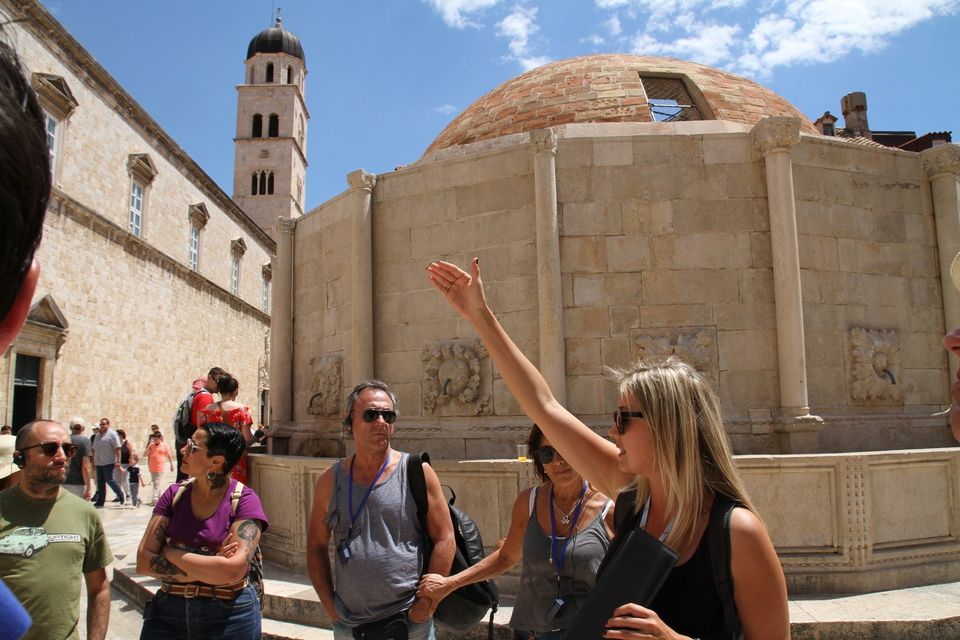 See the hidden corners of the Old Town from City walls and get to know what Dubrovnik has to offer. This is a great opportunity to take some amazing photos!

Transport yourself to King's Landing on Game of Thrones walking tour and hear exciting behind-the-scenes stories from your local tour guide. A true treat for Game of Thrones fans!

Get away on a fun sea-adventure and see the City walls from the sea-kayak while heading to the island of Lokrum. A unique way to experience the city!

If you don't have more than 1 day in Dubrovnik, combine together a pleasant panoramic drive above the city (to get some amazing photos) with a guided tour through the Old Town. Make the most of your day!

Stroll down the ancient cobblestone streets of the Old Town, stopping to visit some of its great sights and to taste the local specialities over a glass of local wine. Visit 4 great restaurants within the City walls!

Rector's Palace was built to a design of Neapolitan architect Onofrio Giordano della Cava, as a three storey building with four wings, with corner towers, an inner court and a portico on the front elevation.
Today, the Rector's Palace is a two-storey building, with portico and atrium, in which the Gothic-Renaissance form is skilfully blended with the Baroque interventions.
The palace's atrium has superb acoustics. If you visit Dubrovnik in the summer months, book a seat at one of the concerts held here. Find details of performances on the official websites of the Dubrovnik Symphony Orchestra, the Dubrovnik Summer Festival and the Dubrovnik Tourist Board.

You could spend weeks in Dubrovnik and find something new to do each day. Here is a list of the most popular activities in the city and surroundings. 


Find Your Place to Stay
in Dubrovnik