Island Hopping in Croatia
The Croatian coast is one of the most beautiful in the whole Mediterranean and is an island-hopper's paradise. The island hopping is a very popular way of seeing the islands and coastal towns.

You can start from several main points on the mainland and then hop on from one island to another. The itinerary of your island-hopping will depend on the length of stay and your particular interests.
The most popular starting points are the cities of Split, Zadar, Sibenik and Dubrovnik.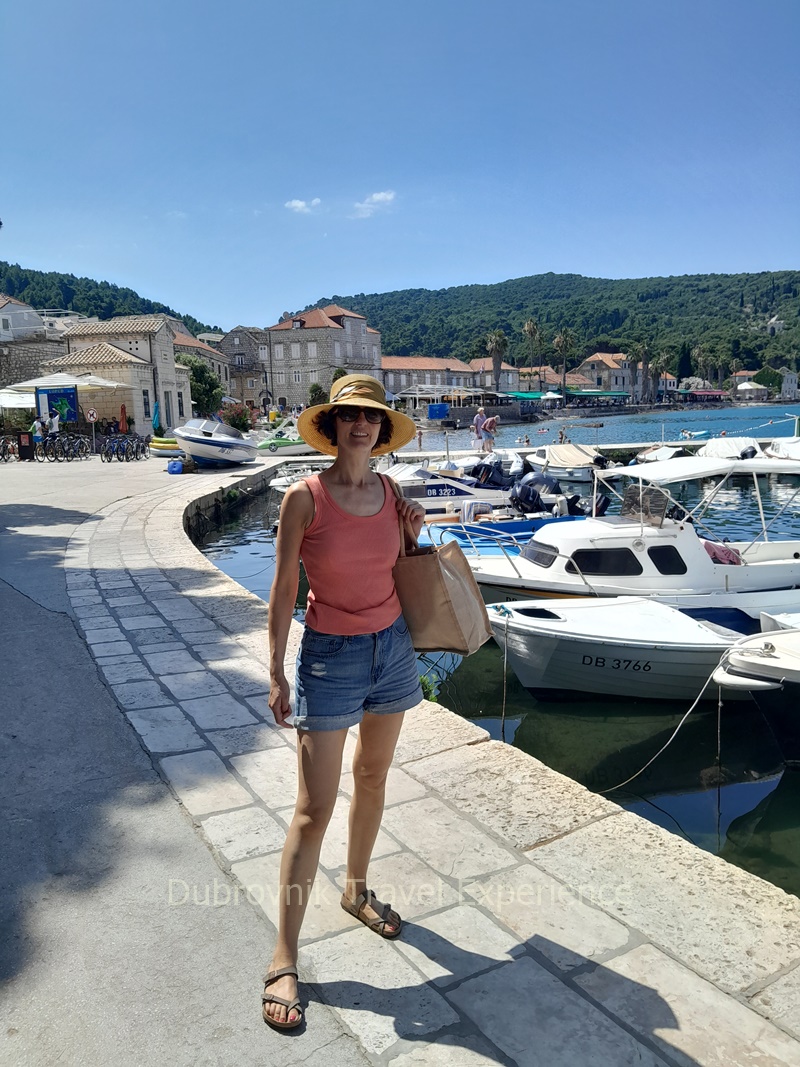 Lopud island near Dubrovnik is a great summer destination
You can do island hopping all year round, however, the best time is starting from beginning of May until October. If you choose June to September the choices are even better as ferries are more frequent in this period. Some of the ferry routes are active only in July and August.

If you choose to visit in the summer, we recommend you to book your ferries as well as accommodation well in advance.

Also note that costs for everything are highest in midsummer. So late spring or early autumn travel are almost always better value.

You can browse and compare all available offers for the Split - Dubrovnik route at Bookaway. Plan your trip across Croatia at the lowest prices, without any hidden fees!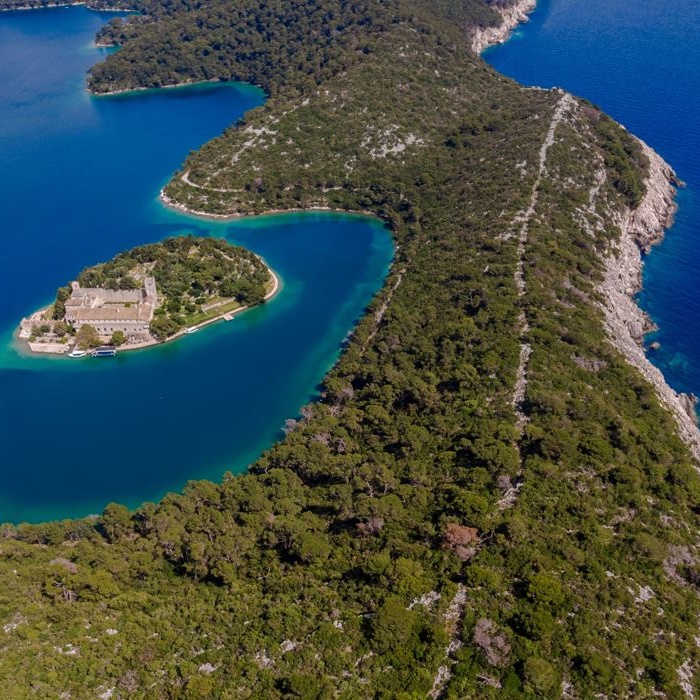 The island of Mljet
Choosing the islands for your trip
Choosing the best islands for your Croatian itinerary is tricky – they are all so beautiful! Start with asking yourself how many days you've got, what mode of transport you are using.

Do you have a car, camper, motorbike or bicycle? How much time you are willing to spend on a ferry. What kind of activities you are interested in – is it culture or outdoors or both?


Consider also what you want to get out of your time on the islands. If you mainly want to focus on the mainland, let's say Split and Dubrovnik but add an island or two, we recommend choosing those with quick crossings and near other islands to save time on travelling.

If you have two weeks and want to focus primarily on islands, your itinerary will be completely different with longer distances and crossings.


The island hopping from Split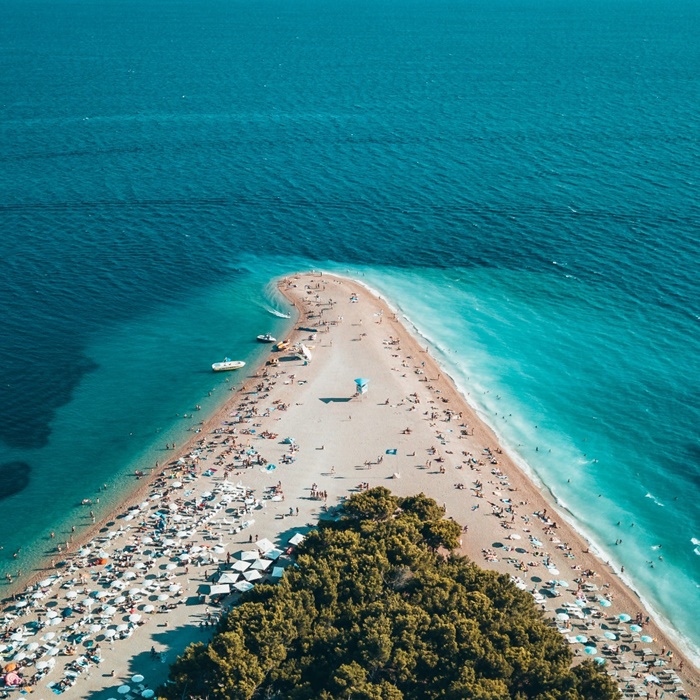 Zlatni rat on Brac island
The port of Split is the largest port on the coast with ferry and catamaran connections to the islands, such as Solta, Brac, Hvar, Korcula and Mljet.

From here you can also catch a catamaran to the city of Makarska and Dubrovnik, both situated southern of Split. You can also visit the islands of Lastovo and Vis, the remotest islands in the area.

You can plan your trip, depending on the time you have at your disposal and visit only 1 island or combine 2 or 3 islands. It's easy to get from one island to another by catching one of high-speed catamarans. For example, you can get from Split to Hvar and from there go to Korcula.

The route between Split and Dubrovnik is one of the most one, where you can visit all (or just some) of the islands.

If landing to Split's Airport (situated around 20km northwest - between Kastela and Trogir) then an airport shuttle bus is the most affordable way of getting to the city (you'll arrive to main bus station which is very close to ferry port).


All ferries, apart from simple shuttle services, will have a buffet where you can buy a full range of drinks, although food may consist of crisps and nuts, so it's best to bring your own picnic if you're likely to get hungry.


Island hopping from Dubrovnik
The city of Dubrovnik is another useful gateway for island hopping in Croatia. Catamarans to the nearby Elaphite islands as well as Mljet are operating all-year long, with more frequent service during the summer.

From Gruz port (which is situated 2km from the Old Town, to the west), you can catch a high-speed catamarans to the islands of Korcula, Hvar and Brac as well as the city of Makarska and Split.

The ferry companies that mainly serve these routes are Krilo, TP Line and Jadrolinija. Tickets for most of these catamarans can be easily booked online.


Island hopping from Zadar
Another great option for island-hopping starting point is the city of Zadar in norther Dalmatia. It has ferries to several nearby islands. In Zadar tours of Telascica Bay and the Kornati islands are offered by excursion boats.

You can consider the north Dalmatian port of Zadar as the option for an island hopping in Croatia. It has ferries to several other laid-back island getaways. Every inhabited island is connected by some kind of regular local ferry or catamaran, with Zadar and Šibenik serving as the main passenger ports. In Zadar tours of Telašćica Bay and the Kornati islands are offered by excursion boats lining the quay beside the footbridge.


Some of the most popular routes:
This is the most popular Croatia island hopping route. Go via Brac, Hvar and Korcula or skip one of these islands and visit only 1 or 2. This is a great route to see the best of Dalmatia.


Split to Brac/Split to Hvar
Many catamarans and ferries sail from Split to both islands. There are 7-13 ferries a day from Split to Supetar (50 minute ride), plus dialy catamarans from Split to Bol (1h 30 minutes ride) and a weekly service to Milna on the western side of the island.


A great way for island hopping
For a truly relaxed island hopping you'll have to join a sailing cruise along the islands. These are very popular among travellers in Croatia. Prices very widely and starts at around 800 pounds for seven days.
The cheapest seven-day holiday in an eight-berth yacht is typically £700–800 per person (rising to £900–1000 in a two-berth yacht), depending on the season. Prices rise steeply for fancier yachts. You can also charter a smallish three- to four-berth bareboat yacht for upwards of £900 a week, while prices for larger craft can run into thousands; a skipper will cost around £200 a day extra.
If you want to experience the Dalmatian coast from a whole different perspective, then this trip is for you! With our tailor-made tour hop aboard a beautiful cruiser and sail along some of Croatia's most stunning islands.


You might also like: