Italy To Croatia Ferries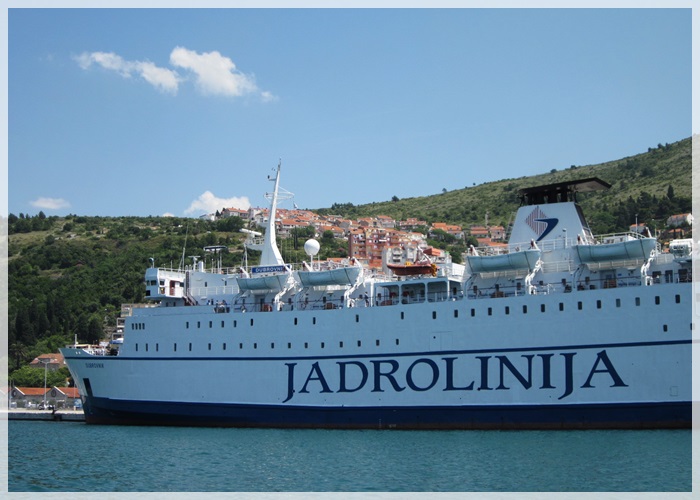 Jadrolinija ferry docked in Dubrovnik port
There are currently only ferry services between Italy and Croatia - no services exist from any other European country (Montenegro, Greece, Turkey, Albania) to Croatia. However, you can travel to other countries by ferry via Italy. Another option for travelling between Italy and Croatia would be taking a direct flight.


Lowest prices & Easy booking
Ferry from Bari to Dubrovnik
Bari is the capital city of the province of Bari and of the Apulia region in Italy. It is well known as a port city in the Adriatic. There is a Jadrolinija's ferry running from the port of Bari to Dubrovnik. Each year this car/passenger ferry starts operating at the beginning of April and ends at the end of October. The journey across the Adriatic Sea takes around 10 hours.


Lowest prices & Easy booking

Bari to Dubrovnik with Jadrolinija
(28 May - 30 Oct 2021)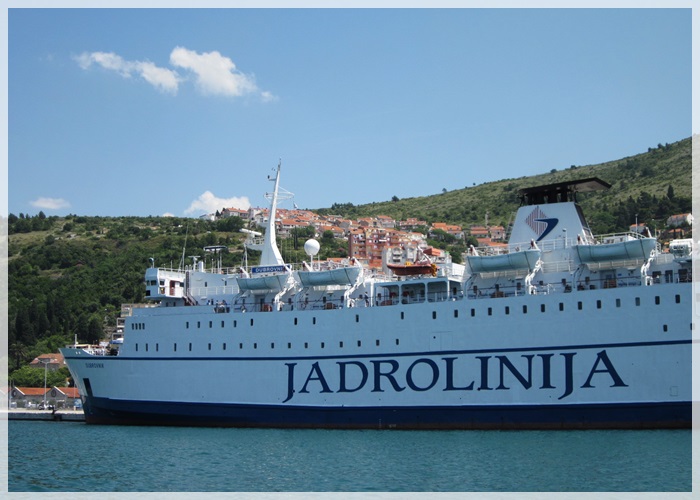 Ferries from Ancona to Split & Stari Grad (Hvar) & Zadar
Ancona is the city and port in Central Italy located 280 km northeast of Rome. It is one of the main ports on the Adriatic Sea, especially for passenger traffic. Port of Ancona has ferry connection with Croatian ports: Split, Zadar and Stari Grad (Hvar island).

Croatian state company Jadrolinija runs ferry between Ancona and Split throughout the year with frequent sailings in the summer. Sailing time is 10 hours.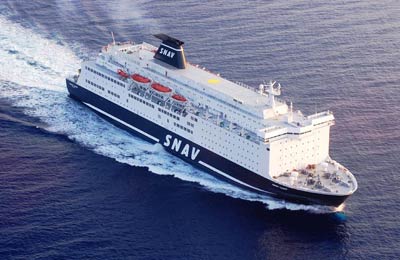 An Italian company SNAV operates ferry services between Ancona and Central Dalmatia. The sailing time is 11 hours 30 minutes. Both companies has passenger/car ferries on this route.

During the summer months ferries from Ancona make a stop in the port of Stari Grad on the island of Hvar (twice a week). 

Jadrolinija also operates catamaran route from in Northern Dalmatia during the summer months.


Lowest prices & Easy booking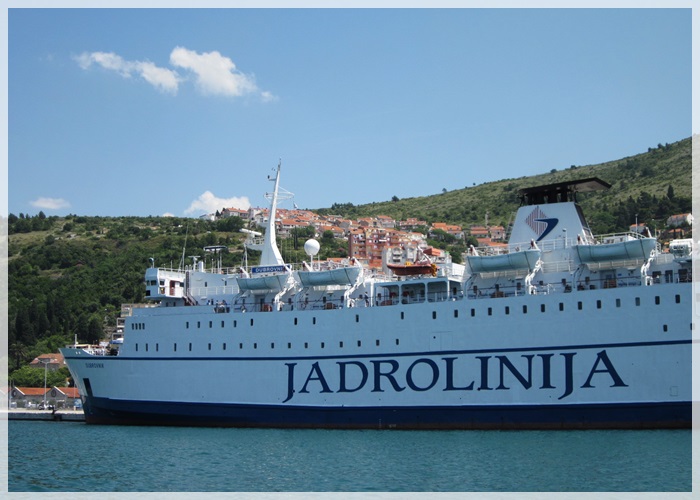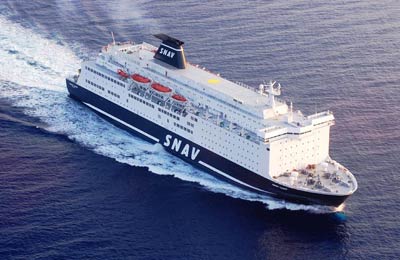 Ancona to Split & Stari Grad (Hvar) with Jadrolinija
(01 January - 31 December 2021)
Ancona to Split & Stari Grad (Hvar) with SNAV
(24 May - 31 Aug 2021)
Ancona to Zadar with Jadrolinija
(05 July - 07 Sep 2021)

Ferries from Cesenatico & Pesaro to Rovinj & Mali Losinj & Novalja & Rab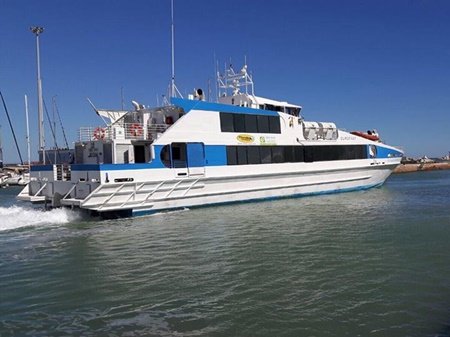 Gomo Viaggi catamaran
Gomo Viaggi is an Italian ferry company which links the east coast of Italy with a few Croatian coastal towns and islands. This company runs fast catamarans offering some of the quickest ferry transportation in the region. 

With Gomo Viaggi you can travel from Cesenatico, which is situated in Emilia-Romagna region, to Rovinj (Istria), Mali Losinj (island of Losinj), Rab (Kvarner) and the port of Zadar in Northern Dalmatia. From the city of Pesaro, situated in the Italian region of Marche, there are catamarans to Mali Losinj, Novalja (the island of Pag), Rab and Zadar.


Lowest prices & Easy booking

Lowest prices & Easy booking

Ferries from Termoli to the island of Hvar & Ploce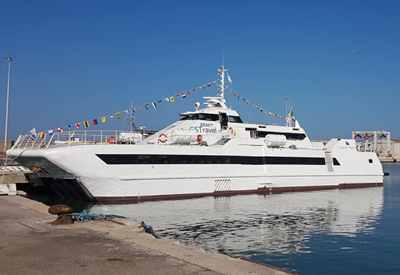 Catamaran Zenit
The Italian ferry operator, GS Travel offers crossings between Termoli in the southeast-central Italy (region of Molise) and the Croatian island of Hvar, as well as, the town of Ploce on the Adriatic coast (1.5 hour from both Split and Dubrovnik).

GS Travel operates this route with Zenit catamaran which has space for 330 passengers and has 2 reception levels including a VIP area for extra comfort. The catamaran offers TVs, air-conditioning and luggage storage.

The crossing to Croatia takes as little as 5 hours with this fast and pleasant service and the routes are offered roughly once a week.


Ferries from Venice to Istria (Umag & Porec & Rovinj & Pula)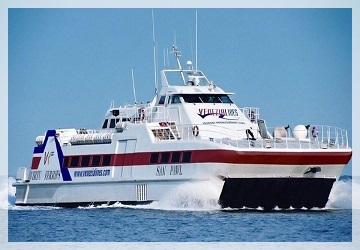 Venezia Lines catamaran
Venezia Lines is a high speed ferry operator that links Italy with Croatia (Venice to Rovinj, Porec, Pula and Umag). The service starts in April and ends in October. For some routes, the season is even shorter. The height of the season is July and August where you will find the most ferries between Italy and Croatia.

Kompas provides high-speed routes between Italian city of Venice and coastal towns of Umag, Porec, Rovinj and Pula (situated on the largest peninsula in the Adriatic).

This company operates two vessels. The first one is called Prince of Venice and can hold up to 303 passengers.

The ship has three outdoor decks and two indoor seating area with air conditioning. There is also a bar on board and panoramic views from the outdoor decks.

The other ship is called Adriatic Jet and can hold up to 343 passengers. The ship is fully air conditioned and has a bar and duty free shopping on board.


Ferries from Venice to Croatia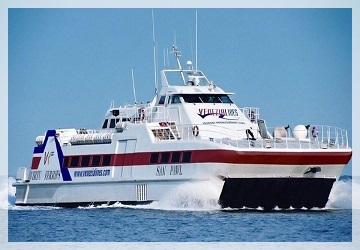 Lowest prices & Easy booking

---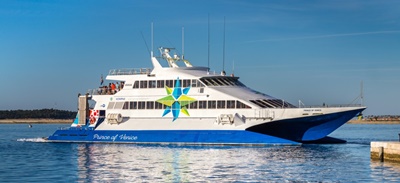 Lowest prices & Easy booking

Ferries from Trieste to Istria (Porec & Rovinj & Mali Losinj)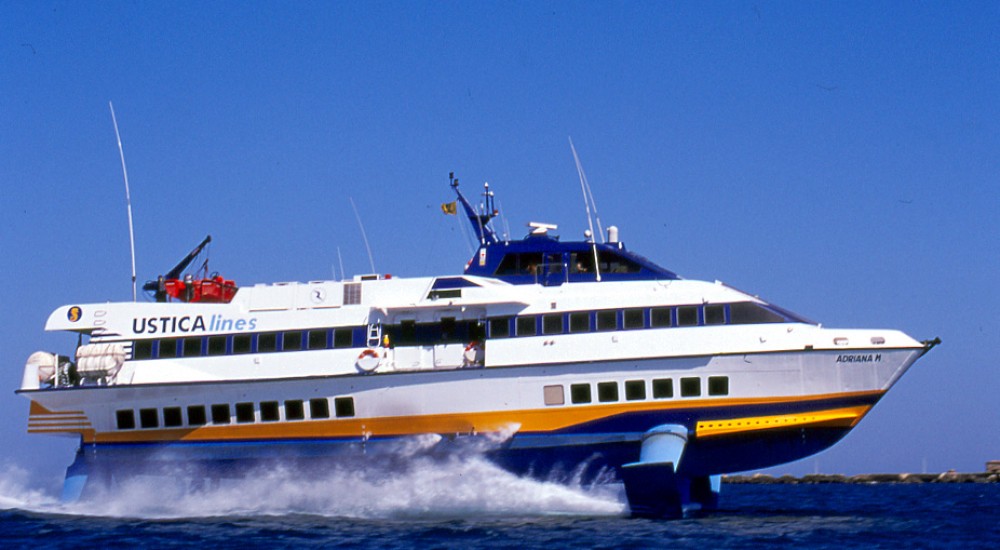 Liberty Lines, one of the leading Italian ferry operators, connects Italian port of Trieste with Porec, Rovinj and Mali Losinj in Croatia.

This company operates high-speed catamarans on these routes during the summer season. Passengers can enjoy while travelling onboard their air-conditioned catamarans equipped with reclining seats and onboard bars.


Lowest prices & Easy booking