How to Visit Rome on a Budget - 8 Great Tips
The beautiful Rome is on everyone's travel bucket list once in a lifetime but you may assume that you need a large budget to visit it. We assure you that you can visit Rome without over-extending your budget.

With a little organising and some creativity, Rome might be one of the easiest cities in the world to visit.

Find below great tips on how to visit Rome on a budget, from travelling in low or mid-season, finding cheap accommodation (outside the historic centre), free sightseeing, budget dining options and much more.


1. Plan ahead your trip to Rome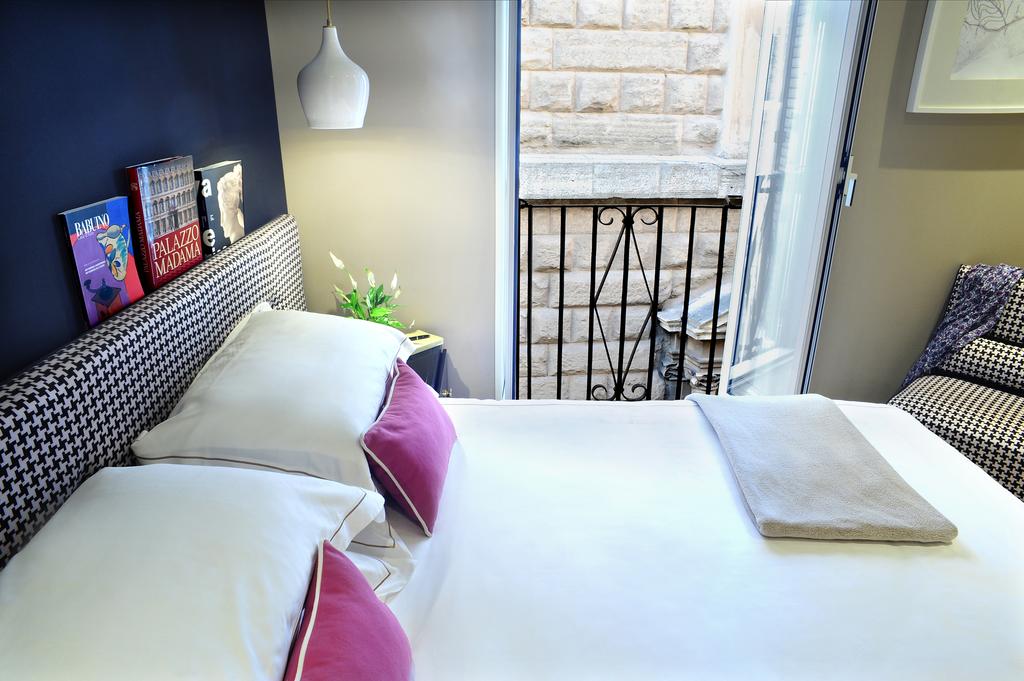 If you want to visit Rome on a budget, you should plan your trip ahead. Look for your accommodation well in-advance to find excellent hotel and apartment deals.

Booking.com is great website for starting your search for accommodation in Rome. Here you will find best possible rates of hotels and apartments plus the booking process is very simple and quick.

Once you book, you'll get confirmation mail with all details about the choosen property (how to get there, check-in times and other things). You can also communicate via Booking.com with your hotel or host.
Just be prepared for non-refundable bookings when choosing budget options.

Also, booking train tickets in advance for long-distance journeys (to Florence, Venice, Naples...) can save you a lot of money.


2. Visit Rome in low & mid-season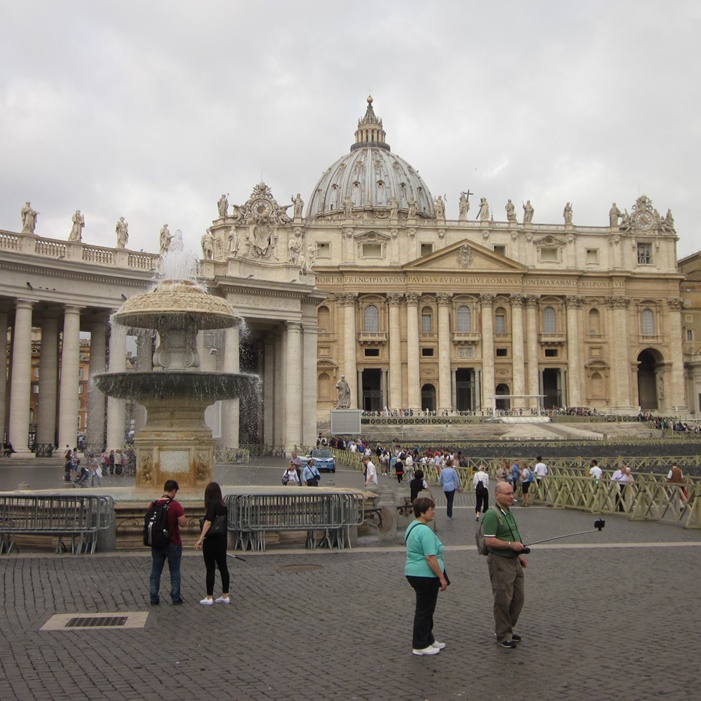 Avoid long lines for St. Peter's Basilica in winter and spring
Rome is a great travel destination all-year round meaning there is no off-season in this city. There is low season and high season so you can choose to visit in low season to avoid crowds and high prices.
The tourist season starts for Easter and lasts until mid-November with highest number of visitors in the months of June, July, August and September. 

In the period from mid-November until April hotel and apartment prices are lower (you can find hotel rooms and apartments starting from €80 per night). Booking.com will help searching and booking affordable accommodation deals for your stay in Rome.
The exception from this is period around Christmas and New Year (from 20th December until 6th January), when prices are very high due to the fact that Rome is very popular destination for holiday season.
Airline companies also offer lower prices during the fall and winter. Vueling Airlines connects Rome with numerous European Destinations year-round. From London, there are daily flights to both Rome and Florence, from where you can catch high-speed trains to any destination within Italy.


3. Stay in residential areas or close to Rome
Another great way to save on accommodation is to stay in residential parts of Rome, escaping the historic centre, where the prices are fairly high. You find hotels as well as many apartments in residential parts of Rome, where you can stay on a budget.


Great parts of Rome for budget-friendly staying:
MONTI:

It

is situated between Termini Station and Centro Storico and the Colosseum and Roman Forum are only a stone's throw away. This part of Rome is full of little cafés and artisan shops, is ideal for relaxed stay. From here you can easily walk to historic centre.


ESQUILINO: This district is where Termini, the main train station is situated (ideal for those arriving by train). It's the best area to stay in Rome on a budget. Here you'll find many low-cost hotels, guesthouses and hostels. The Basilica Papale di Santa Mari Maggiore is situated here. 


TRASTEVERE: This picturesque neighbourhood is situated on the west bank of the Tiber River is ideal for those looking for non-touristy part of Rome. To reach it you'll need to cross over Ponte Sisto (metro doesn't server this area) or take tram 8 from Piazza Venezia. You'll find here many independent apartments and guesthouses to stay.


TESTACCIO: This part of Rome is situated some 2km southwest of the Roman Forum (you can reach it by metro - Piramide station and Roma Ostiense are the closest). The neighbourhood is home to Testaccio Market and many other family-owned food shops and trattorias. It's safe area ideal for families!


SAN LORENZO: Small neighbourhood that lies to the east of Roma Termini. The University of Rome is nearby so you'll find pubs and bars along low-cost eateries and accommodation in this area. That's why it's ideal for staying on budget (there are limited number of hotels here). We recommend Borgo San Lorenzo - spacious and modern apartment.



Staying close to Rome (Castelli Romani...)
In the vicinity of Rome there are many small cities which can be easily reached by train where you can find affordable apartments or guesthouses. One of them is Ciampino, the small town reachable from Roma Termini by train in only 15 minutes.
South-east of Rome, you'll find Castelli Romani - a group of small cities that are also a great choice. We recommend Albano Laziale, Ariccia and Genzano di Roma, charming cities where you can experience everyday life of locals without tourist crowds. They have regular train connections to Rome (about 1 to 2 hours trip; very cheap train tickets).


4. Explore Roman sights for free
Castel Sant'Angelo - an ancient fortress situated only a short distance from the Vatican City
You don't have to spend a fortune on sightseeing in Rome. St. Peter's Basilica is completely free to enter but, take into consideration that sometimes there are long lines in front.

It's worth waiting as once you're there you can explore the beautiful interior and art masterpieces such as Michelangelo's Pieta. If you want to climb the Dome, you'll have to pay (be aware that this is not for those who suffer from claustrophobia and those who are afraid of heights).
There are many churches across Rome that are free to enter, including the twin churches of Santa Maria in Montesanto and Santa Maria dei Miracoli in Piazza del Popolo.

The best way to experience Rome is to wander the streets of Rome and soak up the atmosphere of the Trevi Fountain, Spanish Steps, Piazza Navona and Campo de' Fiori.
You don't have to enter all sights, just explore from outside and take some amazing photos. The example for this is the Pantheon and Castel Sant'Angelo near Tiber River (great spot for taking amazing photos of the castle, the river bridges and Vatican in the distance).

If you're in Rome on the first Sunday of the month, you can visit its museums for free (just be prepared for long lines). One of the most popular sights of Rome, the Vatican Museums, are free on the last Sunday of the month (be prepared for some waiting).


5. Save with Rome City Passes
In addition to Rome City Pass, save on sightseeing by booking guided tours and activities in advance. You can plan your sightseeing ahead of time and find great discounts.

Viator is a great website for finding popular tours and activities. Check from time to time and book when the tours are on sale.
Take cheap walking tours that charges as little as €20 for dozens of daily departures. In fact, there are so many options you could fill an entire vacation doing only these.


6. Explore Rome on foot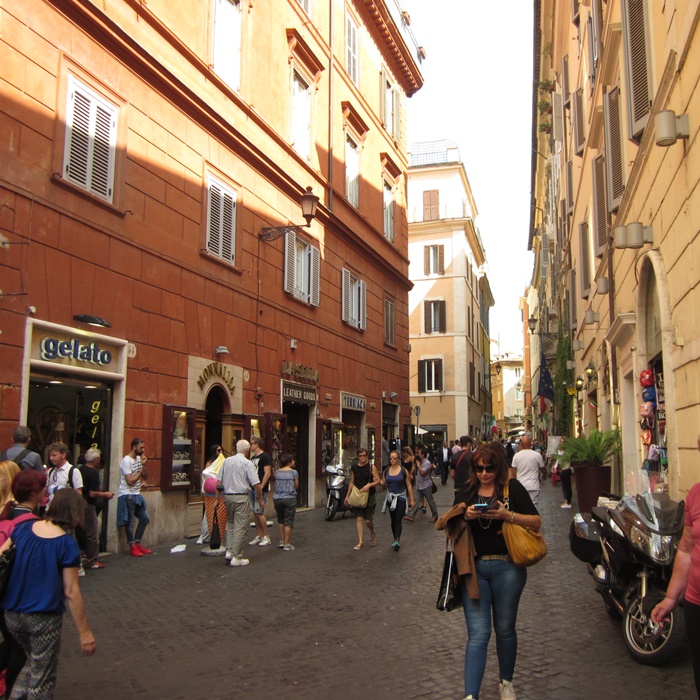 The best way of exploring Rome is on foot
The whole historic centre is pretty compact and small and you don't have to use any public transport to go around once you are there.

Most of the sights are situated within walking distance one to another, so you can easily walk from Colosseum and Roman Forum to Jewish Ghetto and Campo de' Fiori.

The Trevi Fountain and Spanish Steps are only 10 minutes away one from each other. From Villa Borghese park you can easily walk to the Spanish Steps (just take one of the streets leading down) and further to the Trevi Fountain.
Just cross the Tiber River to reach Trastevere (many food tours departs from this vibrant part of Rome) or Vatican from historic centre. But, if you still want to hop on bus to speed up sightseeing, it's not so expensive, ticket costs €1.50 (100-minute use).
Skip the city taxi, as it can also add on your expenses if you take longer distances.

For getting from Fiumicino Airport, take either airport shuttle bus (we recommend SIT company; cost €6) or Leonardo Express train (costing €14; 32-minute ride).


7. Save on dining in Rome
Roscioli bakery is a great place for grabbing sweet or savoury snack
You may thing that dining in Rome is expensive but you can cut-out expenses if you grab your lunch from eateries instead of sitting in the restaurants.

In every corner of the city, you'll find pizza and snack places offering delicious freshly baked snacks such as pizza al taglio (pizza sold sliced into squares or rectangles), sandwiches (made with focaccia and filled with prosciutto or mortadella), suppli, arancini, selection of Italian pastries (plain or filled with custard, chocolate or pistachio cream), cannoli (Sicilian pastry), creamy gelato...
We recommend Pinsa Mpo, small eatery in Via dei Gracchi (short walk from Vatican Museums) offering delicious pinsa (Roman oval-shaped pizza) for eating there or take-away.

Not so expensive
Roman food tours
If staying in private accommodation, head to local grocery stores and prepare easy pasta meals with quality ingredients. Local open markets are ideal for buying food as they have a great choice of fruit and vegetables, meat, fish and seafood, fresh pasta, breads...

If you don't feel like cooking, you'll find there also ready-made meals such as melanzane parmigiana or porchetta (roasted pork stuffed with herbs).
We love Trionfale market (if staying in Prati neighbourhood); here you'll find everything you may need for a tasty lunch or dinner.

See our page on the best Roman food tours if you plan to go (this is an extra cost, but you may find affordable ones (like this street food tour costing €39), on which you'll eat food, meet new people and find out more about Roman everyday life. 

A bottle of water at a stand outside a tourist sight can cost a couple of euros. Instead, buy a bottle of water from a café or, better yet, a grocery store. When it's finished, don't throw it out: refill it at one of the city's more than 1,500 constantly-flowing fountains, which provide water that is clean, cold and perfectly safe to drink.


8. Spend less when shopping in Rome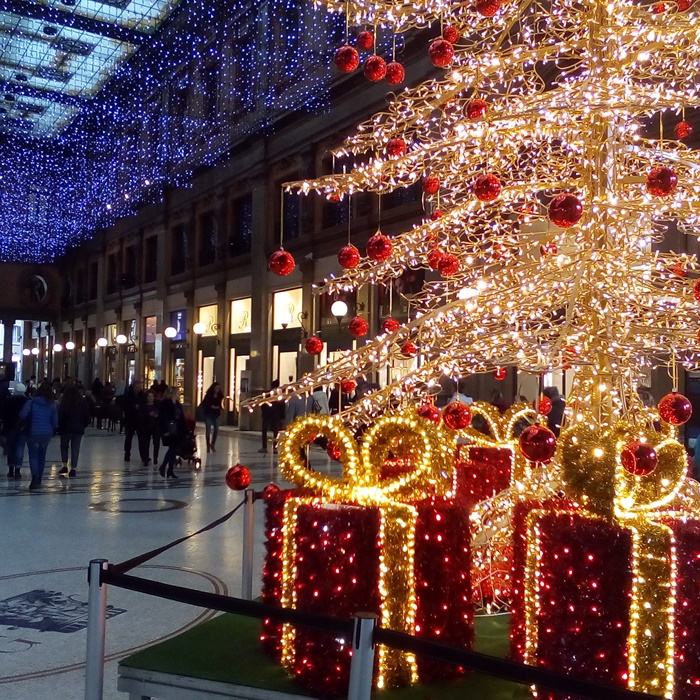 Shop in Rome on sales
Shopping in Rome is a great idea, especially if you want to buy some trendy clothes, shoes, jewellery or cosmetics. Visit historic centre near Spanish Steps, where you'll find expensive brands. If looking for regular shopping, go to Via del Corso, Via Cola di Rienzo or Via Nazionale, where you'll find clothes brands. 

For big discounts, come to Rome when the sales are. This happens twice a year: in winter (begins the first weekend of January) and in the summer (begins the first weekend in July). In this period, you can find great discounts of even 50-80% on many goods.


Plan your travel to Italy: