Finding Best Food Tour in Rome (Our Top Picks)
Once in Rome, an important part of your trip will be tasting delicious Italian food. One of the best ways to reveal the high-quality food places is to join walking food tour.

Usually, Rome food tour will take you around one or two of the city's neighbourhoods stopping at local eateries and restaurants. You'll be tasting a loads of pasta, pizza (both Roman and Neapolitan), street snacks such as suppli, Sicilian sweets as well as authentic Italian gelato and much more.

On these tours, you'll sightsee Rome, make new friends and eat delicious food along the way. Be sure to take these tours at the beginning of your holiday, so you get to know the best eateries, restaurants and gelaterias you can visit later on during your stay. See also our pick of the best cooking classes in Rome!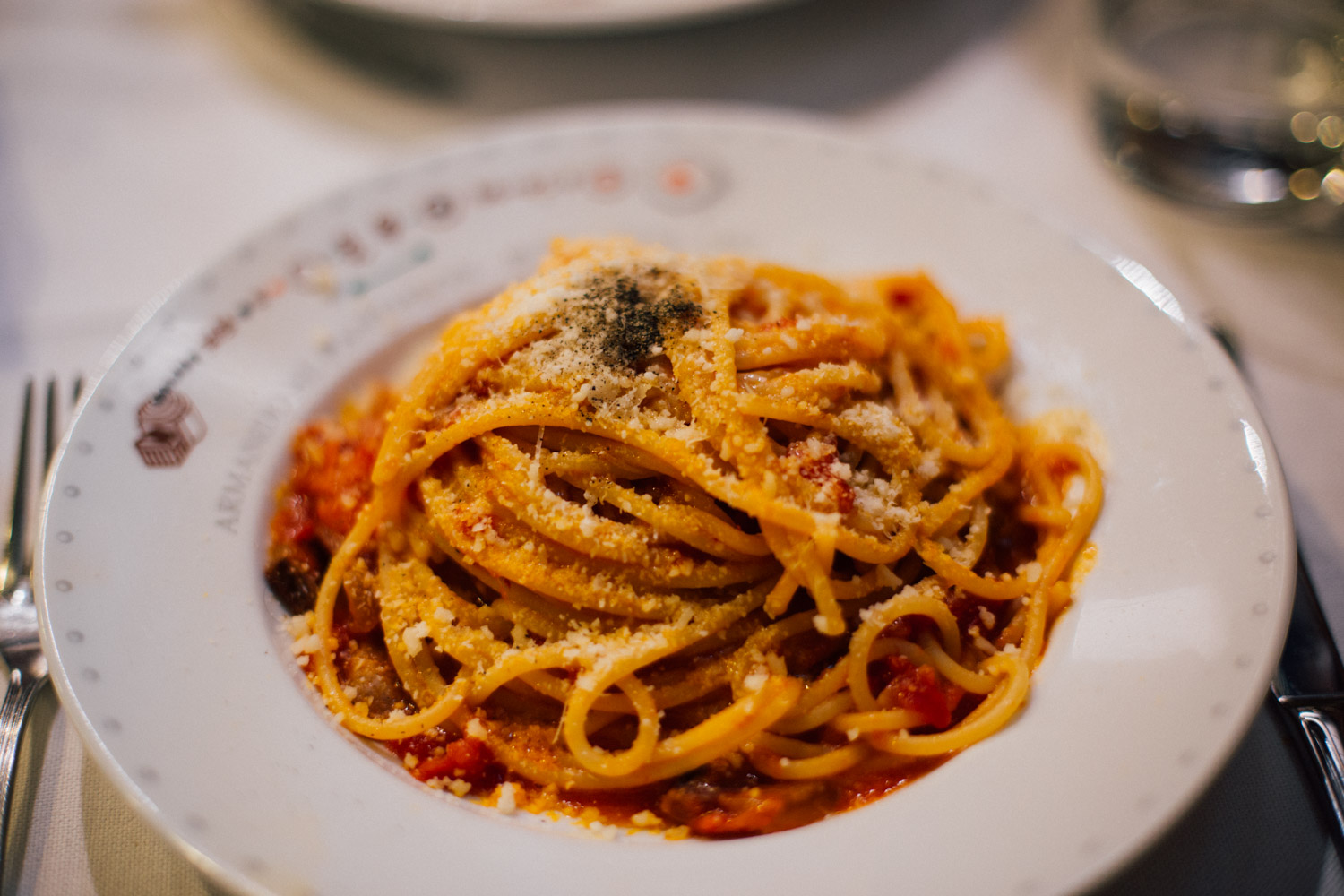 Taste delicious pasta while on food tour in Rome
How to choose the best food tour in Rome?
Not all food tours in Rome are good. Look for small-group tours led by local guides that know the city. In the article below, we share with you Rome food tours that should be added to your Rome itinerary. Each one of these tours are small-group with the fun guides full of knowledge of Rome and Italian gastro scene.

Choose the one that best suits you, regarding the date, time of the day and part of the Rome you are staying at. If you do the tour in the morning, you'll have free afternoon for doing some sightseeing.

Or visit Colosseum or Saint Peter's Basilica (it's free) in the morning and then join one of food tours that start in the late afternoon (this is a great way to spend the evening in Rome).
Don't miss also great food tours in other parts of Italy!


1. Rome walking food tour with Secret Food Tours
On this tour you'll learn about Roman history while stopping to sample hand-picked specialities including espresso, fresh pizza, suppli, pasta, salami, cheeses and creamy gelato. The guide will take you to Piazza Navona, Campo de' Fiori, Jewish Ghetto and Trastevere - all historic Roman neighbourhoods. This tour is one of the top-rated in Rome!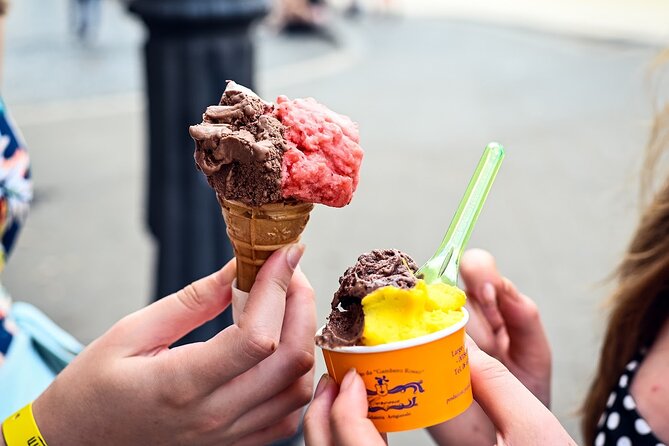 TOUR DETAILS:
AVAILABILITY: every day at 11:00am
TOUR DURATION: 2 hours 30 minutes
Learn stories about Roman history & taste super delicious Italian food
---
2. Taste of Trionfale small-group food tour
On this tour you'll takes 20 different types of food during 4-hour eating and walking adventure. You'll visit Trionfale food market (where you'll sample fresh mozzarella, melanzane parmigiana and porchetta), taste one of the best pizzas in Rome. You'll sample cured meets and cheeses at gourmet shop and savour fresh pasta and wine at award-winning restaurant. And much more! Be prepare for a loads of delicious food!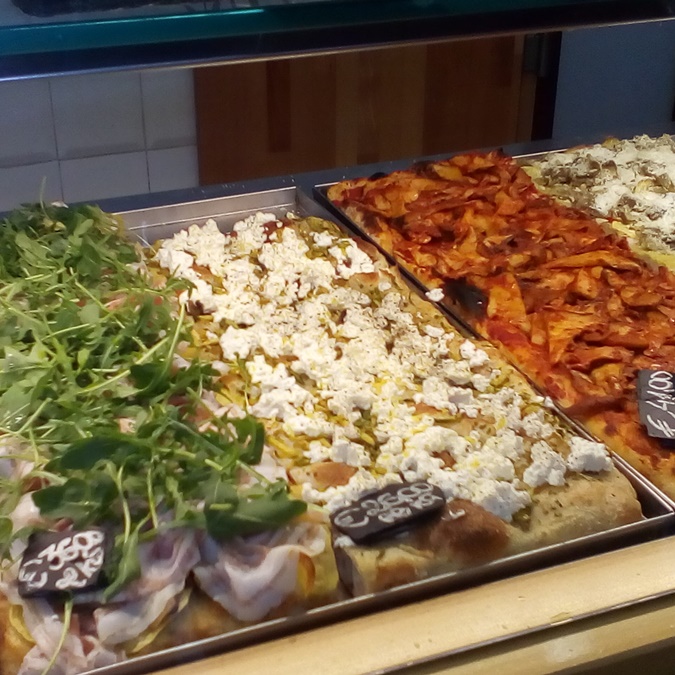 TOUR DETAILS:
AVAILABILITY

: every day at 10:45am

TOUR DURATION

: 4 hours
Best for those who would like to taste food from all over Italy and who are staying near Vatican
---
3. Private food tour of Rome (6 or 10 tastings)
For a truly unique experience, choose this private food tour with your private foodie host, not in a group. This tour combines sightseeing with stops at various places to learn and taste traditional food. The tour starts from Campo de' Fiori square at your preferred times and lasts 2 hours or 3 hours, depending on how many tastings you choose (6 or 10 tastings). Enjoy a culinary journey through the city with your private guide!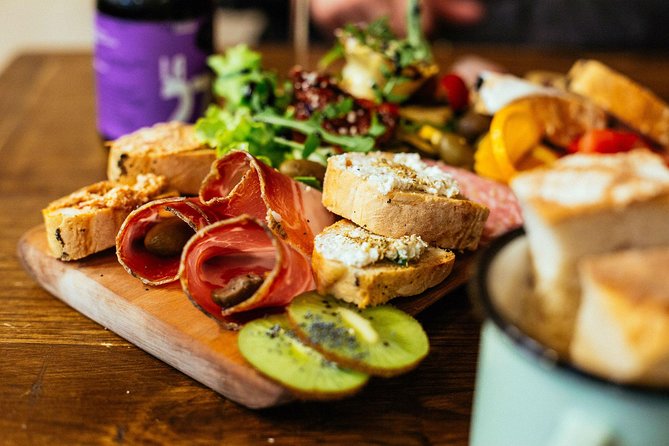 TOUR DETAILS:
AVAILABILITY: every day (pick hours in the period from 12pm to 7pm)
TOUR DURATION: 2 or 3 hours (6 or 10 tastings)
Great private food tour that combines tasting with sightseeing
---
4. Jewish Ghetto & Campo de' Fiori night food tour of Rome
This small-group night food tour of Rome takes you to Jewish Ghetto. If you want to combine sightseeing with food tasting, then this tour is just for you. You'll walk through Campo de' Fiori, Piazza Navona and Piazza Farnese and see the Great Roman Synagogue. Food you'll taste on this tour: delicious pasta, cured meat, cheeses, fried artichokes, roman-style pizza, sweets, coffee and of course, delicious gelato. On this tour you'll have a seated dinner at one of the oldest restaurants in Rome.

We've done this tour and wrote a review - see here!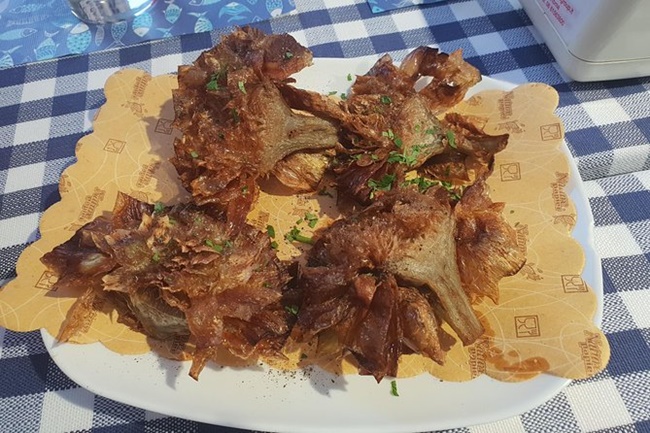 TOUR DETAILS:
AVAILABILITY: every day at 5:45pm
TOUR DURATION: 4 hours
Best for those who like a little bit of history along food tasting
---
5. The Roman food tour in Trastevere
Your foodie guide will take you through the Trastevere neighbourhood (authentic residential part of Rome) to visit 4 local venues for over 20 tastings. You'll enjoy the best food and wine Italy has to offer: homemade pasta, traditional pizza, 30 year aged balsamic vinegar, truffles, cheese, wine, prosciutto, gelato and more. You'll have fun time touring and sampling food and wine!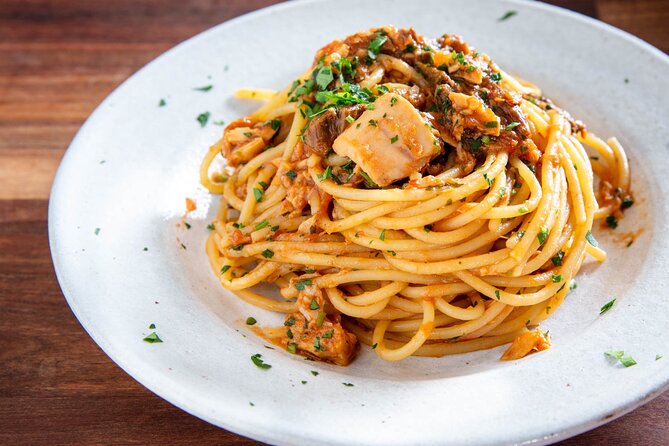 TOUR DETAILS:
AVAILABILITY: every day at 12:00pm, 4:00pm, 5:00pm, 6:00pm
TOUR DURATION: 4 hours
Explore Trastevere neighbourhood - full of great food places
---
6. Gourmetaly small-group food tour
This small-group tour takes you through the areas of Campo de' Fiori, Trastevere and the Jewish Quarter. You'll experience the bustling atmosphere of local food market. Next, you'll taste delicious pasta, pizza, cured salami, cheeses and artisan gelato from the best local venues. Finally, you'll explore bohemian Jewish Quarter and sample suppli, dried artichokes and codfish. One of Rome's favourite good tours!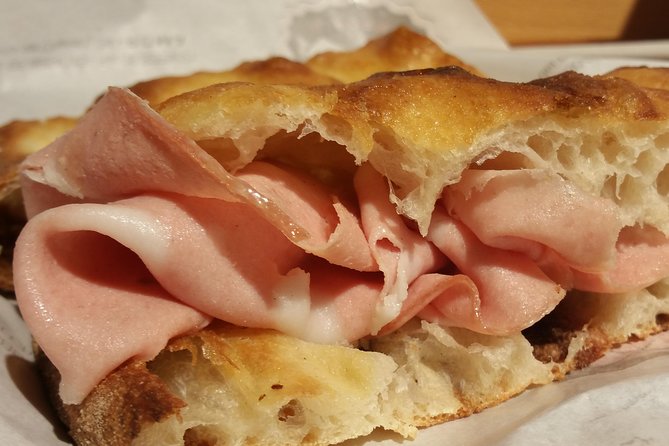 TOUR DETAILS:
AVAILABILITY: every day at 10:00am, 4:00pm, 6:00pm
TOUR DURATION: 3 hours 30 minutes
Visit three food enclaves—including Campo de' Fiori, Trastevere and Jewish Quarter with no more than 12 people.
---
7. Hidden Rome food tour in Trastevere (with dinner and wine)
On this evening food tour you'll explore Trastevere neighbourhood, known for small trattorias, bars and artisan shops and it's local nightlife scene. Start the evening with a glass of wine or prosecco then continue sampling delicious food from cheese to pizza, pasta and dessert. The groups are small giving a more intimate experience.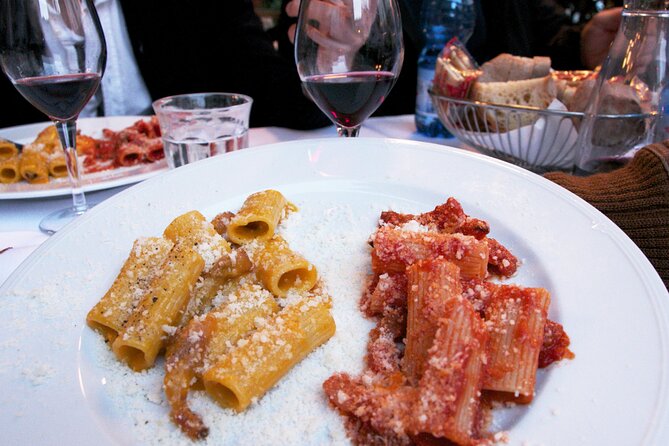 TOUR DETAILS:
AVAILABILITY: every day at 5:30pm, 5:45pm, 6:15pm, 6:30pm
TOUR DURATION: 3 hours
Get to know the Trastevere neighborhood - home to one of the city's best food scenes
---
8. Rome food tour by night in the Jewish Ghetto & Campo Marzio (with wine tasting)
Travellers really loves this night tour that combines sightseeing of Rome's historic points with delicious food tasting. You'll visit Jewish Ghetto, Campo de' Fiori, the Theater of Pompeo and Largo di Argentina. Along the way, you'll taste a range of dishes: fried artichokes, pizza, cured meats, Italian pasta and other dishes, sweets and gelato. Not to mention wines, you will drink during your seated dinner. Very filling and interesting! This tour has only 5-star reviews!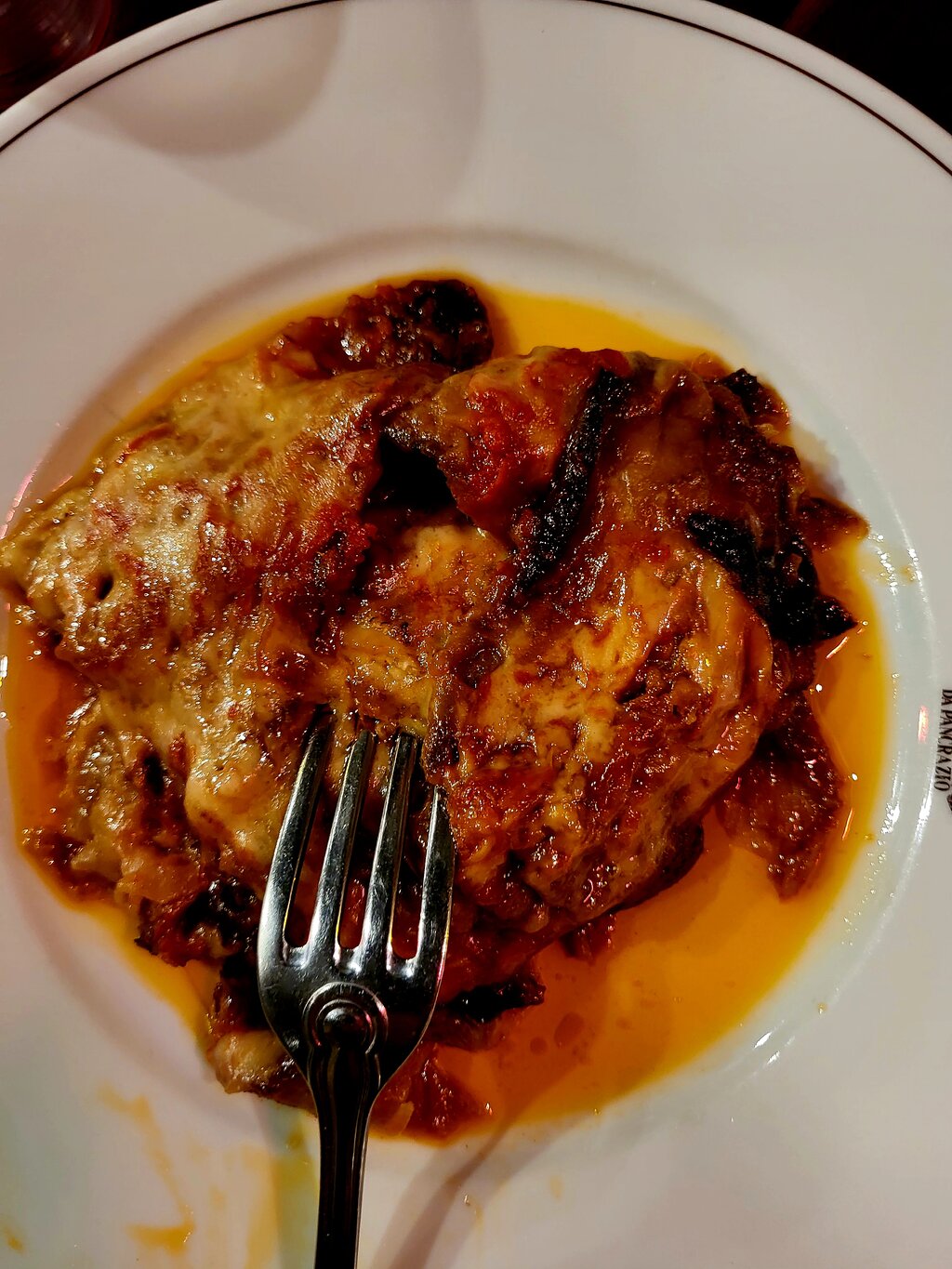 TOUR DETAILS:
AVAILABILITY: every day at 6:00pm
TOUR DURATION: 4 hours
This tour combines sightseeing with delicious tastings including seated dinner at the restaurant
This tour can be booked as private - only for you and your companions!
---
9. Rome food & wine tour in Prati
Experience Rome with all your senses on this delicious sunset food tour of Prati neighbourhood (near Vatican). Stroll down the streets with your guide, popping into different gourmet places and tasting delicious food. You'll also meet some of the artisanal food makers as well as sample homemade pasta. The guides are fun and knowledgeable! Experience Rome like a real Roman in this residential part of the city!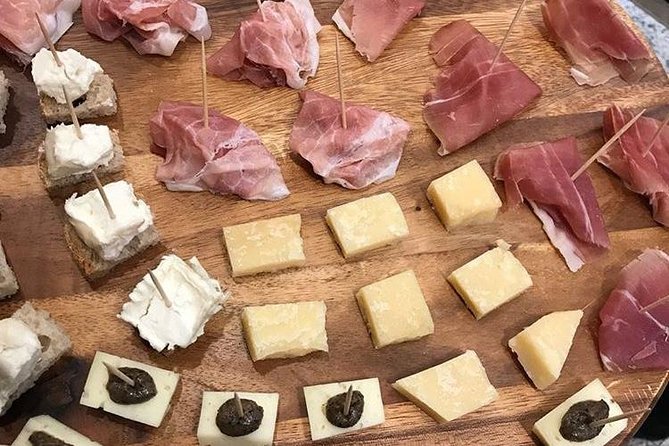 TOUR DETAILS:
AVAILABILITY: every day at 3:30pm, 4:30pm, 5:30pm
TOUR DURATION: 4 hours
On this food tour you'll sample as many as 20 different foods - far more than the average
---
10. Trastevere food tour with pasta making class
This gastronomic tour will take you through Trastevere neighbourhood to taste some of the most delicious Roman food. Along the way you'll discover important historical sites hidden from most of visitors (as this is residential part of Rome). You'll also visit a trattoria where you'll make your own pasta and enjoy it with delicious Amatriciana sauce.  Any good pasta making class needs good wine, and with this experience you'll drink all the wine you want. Come hungry because there is a lot to eat on this tour!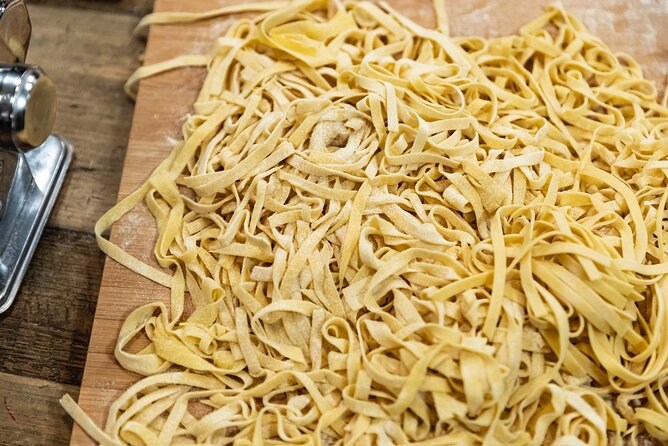 TOUR DETAILS:
AVAILABILITY: every day at 10:00am
TOUR DURATION: 4 hours
You'll taste delicious Roman food + you'll make your own pasta at local trattoria and enjoy it later on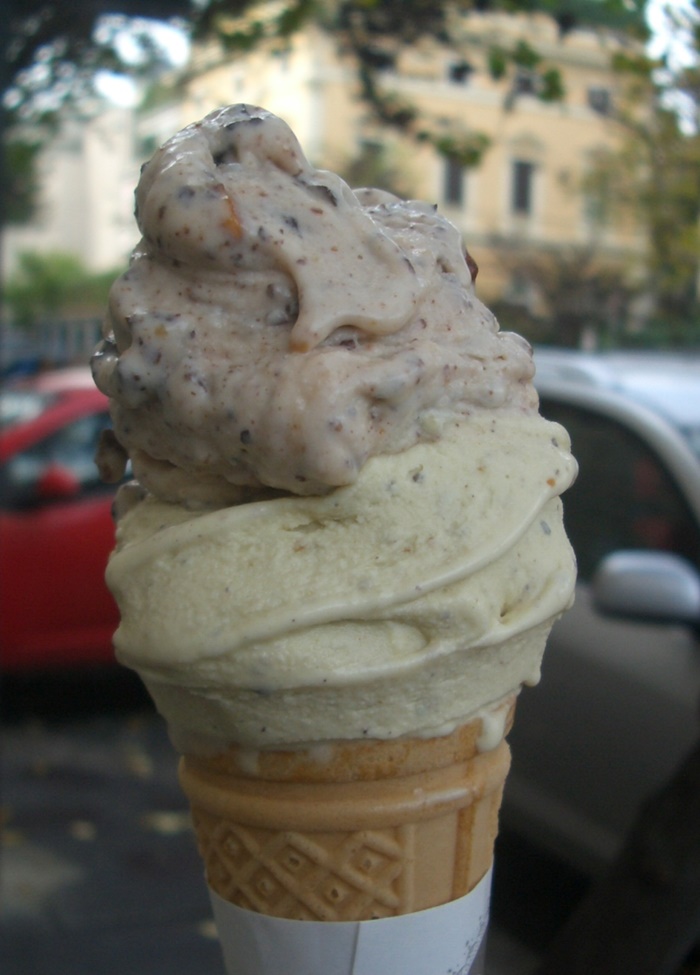 Delicious gelato in waffle cone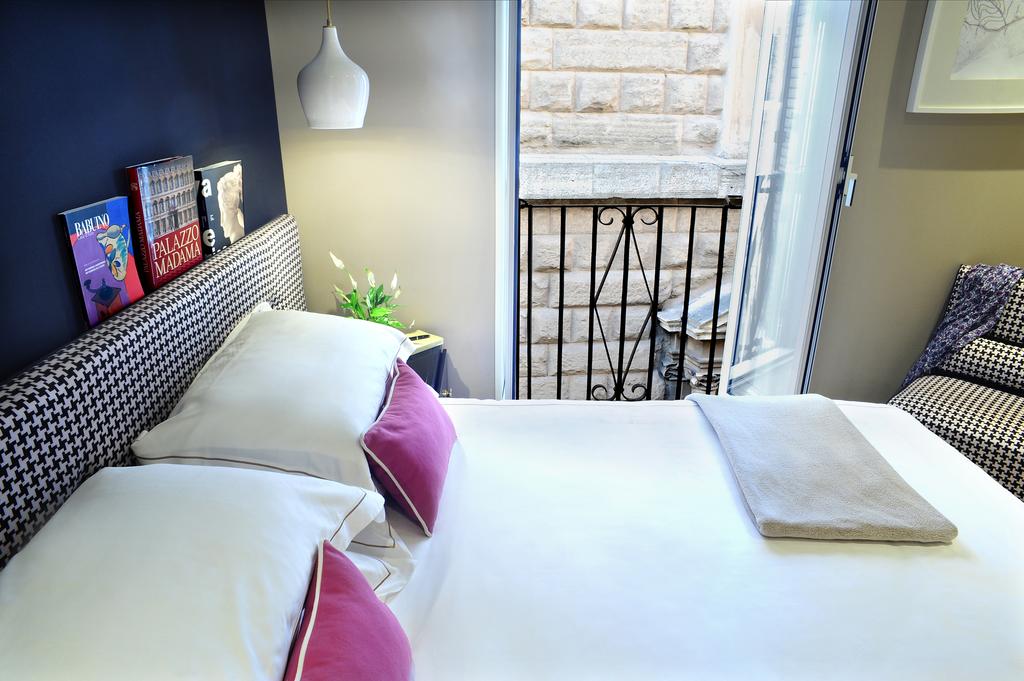 Our top picks for staying in Rome:
More useful info for travelling Italy:
We have lots more information to help you plan your travel in Italy. Check out these pages: