Visiting Dubrovnik With Children
Family holidays in Dubrovnik can be amazing if you make sure that everybody enjoys. Dubrovnik offers top historic sights, beautiful beaches and so many amazing things to do with kids.

In the text below find our recommendations for the best staying options and things to do with children.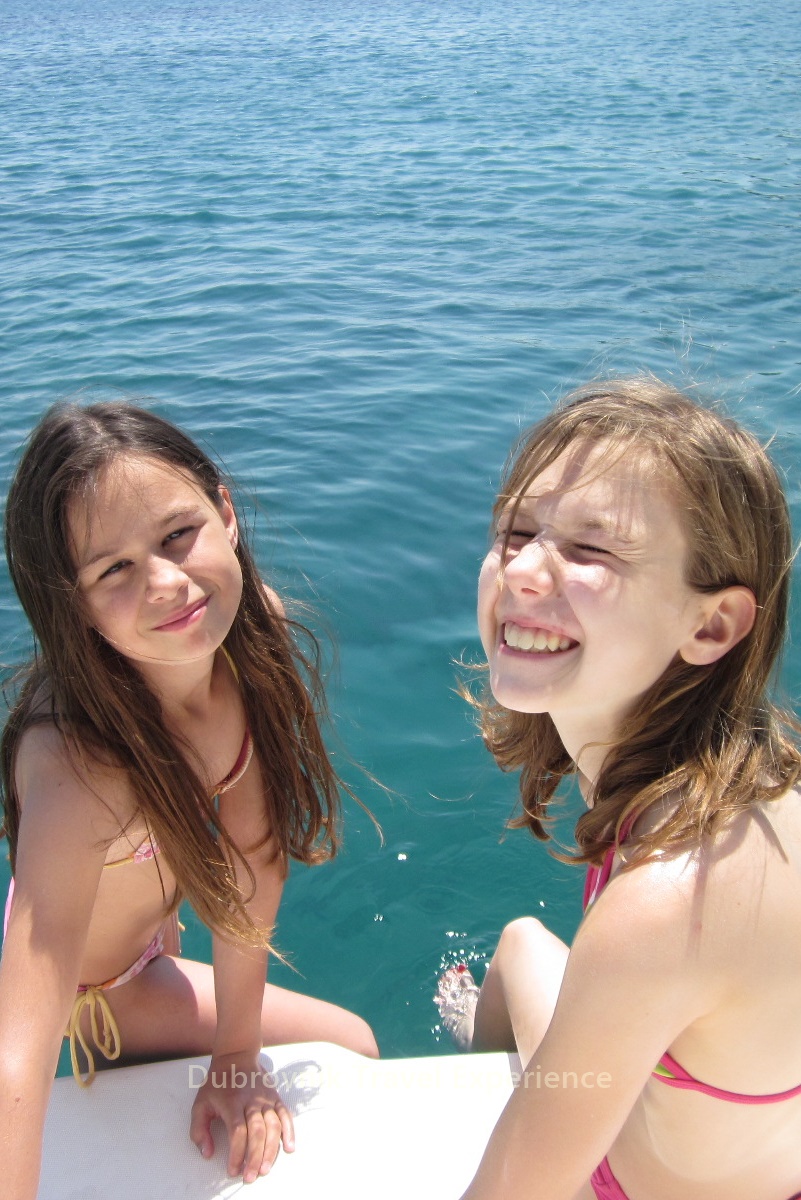 Families with children will enjoy their holidays in Dubrovnik
Where to stay with children in Dubrovnik
When choosing where to stay in Dubrovnik during your family holiday you may take in consideration suburbs of Lapad or Babin Kuk. Lapad is touristic area with numerous apartments and hotels settled in green Mediterranean surrounding. 

Here you will find a promenade, many outdoor cafés, ice-cream shops and restaurants, children's playgrounds and numerous beaches. 


OUR TOP PICKS FOR STAYING WITH CHILDREN:
Great hotel for family holiday is Valamar Club Dubrovnik which offers all inclusive deals. This hotel has an outdoor children pool as well as kids club with fun activities for young guests.


You may choose to stay at the Sun Gardens Dubrovnik, located 13 km northern of Dubrovnik in the village of Orasac. This is a beautiful resort with a great amount of facilities including indoor and outdoor pools, tennis court, playground and kids club. Beneath the hotel there is a beautiful beach ideal for children.


What to see & do with children in Dubrovnik
What to do with children in Dubrovnik? There are so many options you can choose from. 


Popular Family Tours
in Dubrovnik
Wander the streets of the Old Town
First of all, the Old Town is a car-free zone and therefore ideal for children. Wander through city streets, explore museums and sights, have a tasty ice-cream or refreshment in one of many outdoor cafés.

For a fun and interesting way of exploring the city, take part in Old Town History Outdoor Escape Game. Solve puzzles while exploring the top Dubrovnik sights. This activity is a great choice for the whole family!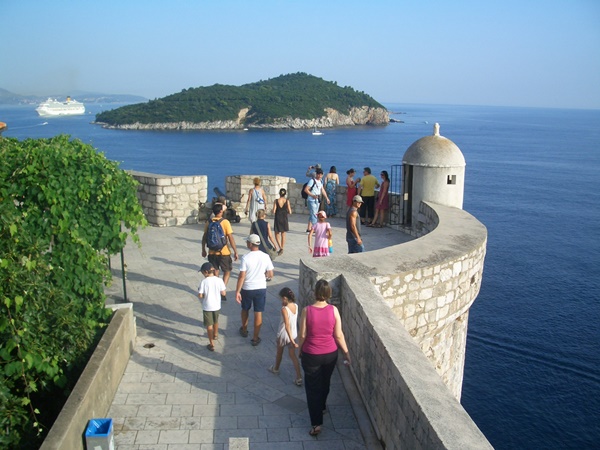 Walk along the City walls
Don't skip a walk along the famous City walls with your children. Be sure to walk early in the morning before it's to hot to make the most of the visit (consider taking this City walls tour for early birds). Children will love walking along historic walls, admiring the views from above and taking amazing photos. 
Or join Walls and wars guided tour or Dubrovnik City walls sunset tour, both very popular among visitors of Dubrovnik.

If you want to see the walls from the inside, join a tour that takes you through the hidden medieval tunnels of the Minceta Fort.
Get away on a fun sea adventure and view the City walls from a sea kayak or admire amazing sunsets from historic Karaka ship.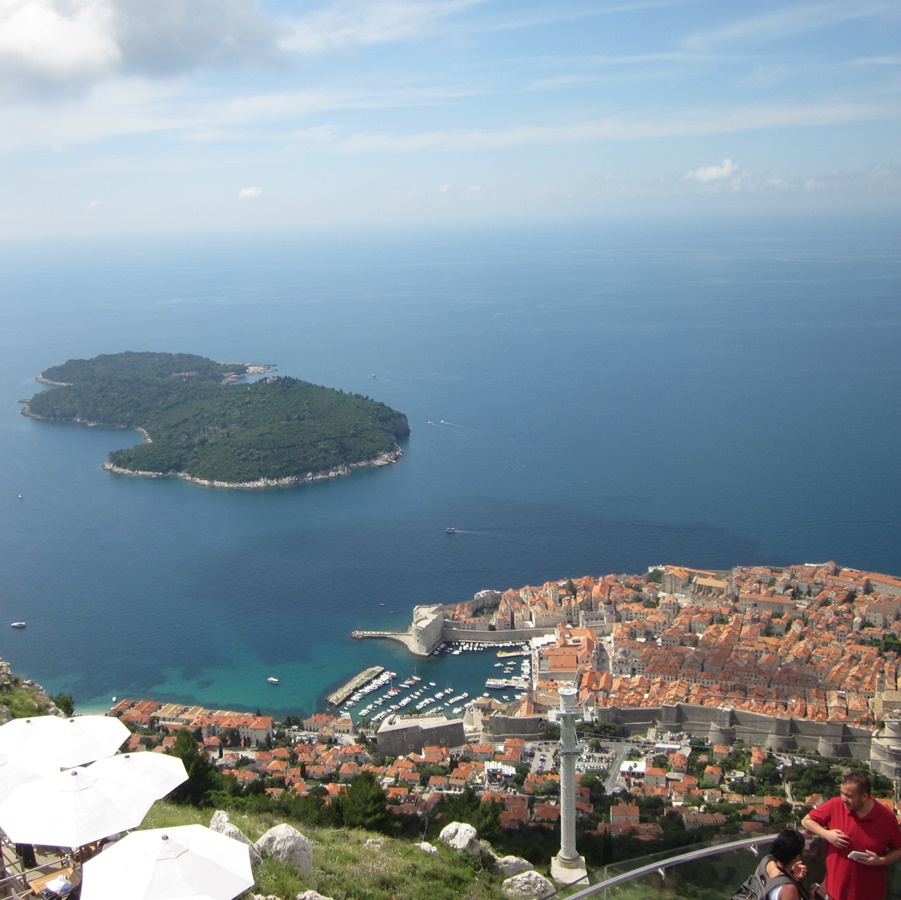 Take a cable car ride to the top of Mount Srdj
We are sure your young ones will have fun riding in a cable car to the top of Mount Srdj. Once there children can enjoy amazing views of the city and surrounding area. Having a snack, ice-cream or just a cold drink could be a great idea while there.

Or take a Buggy safari tour starting from Dubrovnik to the top of Mount Srdj and explore the countryside along the way. Travellers love this 2-hour safari tour that departs from Gruz port.

Similar, but again unique experience would be taking small-group E-Tuk Tuk tour that departs from Dubrovnik that departs from Dubrovnik (hotel pick-up included). Children will have fun while having a scenic ride to the top of Mount Srdj from where you can enjoy amazing views of the city (sunset option is also available).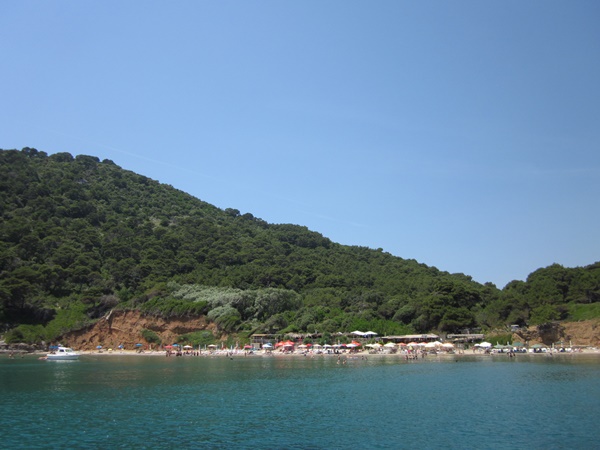 The Sunj beach on the island of Lopud
Spend a day on the beach
Dubrovnik area has many beaches suitable for children with small pebbles and great activity options. The Copacabana beach in Babin Kuk is among the most popular among families with small children.

If looking for a real sandy beach, you should head to the island of Lopud, where the beautiful Sunj beach is situated (take a morning boat from Gruz port). For exploring the Elaphite islands in one day, consider taking one of many organised boat tours from Dubrovnik.

We recommend this whole-day trip with stops on 3 islands with lunch included.


Visit the island of Lokrum (just across the Old Town)
The island of Lokrum, situated just across the Old Town, is another popular destination among families with children. It's only 15 minutes boat ride from Old Harbour and is ideal for spending time with children.

They will have opportunity to wander through botanical garden (with 500 different kind of exotic plants) or swim in a sea lake (Dead sea). 
If you would like to escape from city's crowds, take one of many sea-kayaking tours that will take you along the City walls to the island of Lokrum.


Visit Dubrovnik Aquarium
One of the attraction for children is Dubrovnik's Aquarium. It is situated within the walls of St John's Fortress and shows diverse Adriatic sea flora and fauna in 31 aquarium tanks. Children can see many kind of fishes as well as starfish, sea urchins, shells and crabs.

Be active in Cadmos Village
A visit to adventure park Cadmos Village, situated south of Dubrovnik in Konavle, will be a true excitement for the whole family. This adventure park has a tree terrace, 7 meters high, which provides stunning view over the Konavle valley.

There is also a restaurant near the treehouse where you can enjoy home made meals. You can also try 4 zip lines, a giant swing, sack jumping, pulling the rope. You can also practise your skills in archery, slingshot and paintball. 


Popular Activities for Children
Plan Ahead
Your Visit to Dubrovnik: