Visiting Dubrovnik With Children
Family holiday in Dubrovnik can be amazing if you make sure that everybody enjoys. Dubrovnik offers top historic sights, beautiful beaches and so many amazing things to do with kids.

The best time to visit Dubrovnik with kids is during the low season - spring (April to June) and autumn (September & October). During these months the crowds are smaller compared to the peak summer months and the weather is pleasant (the temperatures are not so high like in July and August).

In the text below find our recommendations for the best staying options and things to do with children. Check out family-friendly activities in Croatia!


Dubrovnik is a fantastic destination for families with kids
Is it safe to visit Dubrovnik with kids?
Dubrovnik is generally a safe city to visit with kids. However, it's always important to keep an eye on children, especially in crowded areas and near the sea.


Family-friendly accommodation in Dubrovnik area
When choosing where to stay in Dubrovnik during your family holiday you may take in consideration suburbs of Lapad or Babin Kuk. Lapad is touristic area with numerous apartments and hotels settled in green Mediterranean surrounding. 

Here you will find a promenade, many outdoor cafés, ice-cream shops and restaurants, children's playgrounds and numerous beaches.

To easily get from Dubrovnik Airport, book a private car transfer for you and your kids. Affordable, safe and hassle-free, Welcome Pickups transfer is a great option!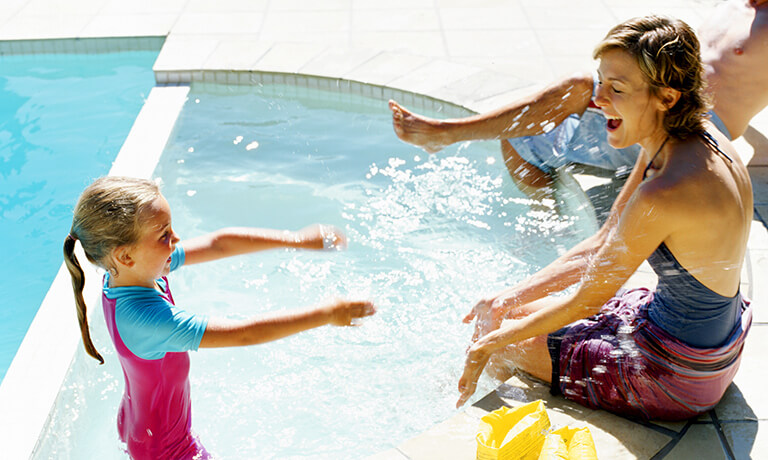 OUR TOP PICKS:
CLUB DUBROVNIK SUNNY HOTEL: Great hotel for family holiday is Valamar Club Dubrovnik which offers all inclusive deals. This hotel has an outdoor children pool as well as kids club with fun activities for young guests.


SUN GARDENS DUBROVNIK (Orasac): You may choose to stay at the Sun Gardens Dubrovnik, located 13 km northern of Dubrovnik in the village of Orasac. This is a beautiful resort with a great amount of facilities including indoor and outdoor pools, tennis court, playground and kids club. Beneath the hotel there is a beautiful beach ideal for children.


DUBROVNIK PRESIDENT VALAMAR COLLECTION HOTEL: This 5-star hotel, located on the very tip of the Babin Kuk peninsula, is a great for families with kids. Each of hotel's rooms offers a sea view, from where you can enjoy beautiful sunsets. The beach below the hotel is equipped with sun loungers and parasols.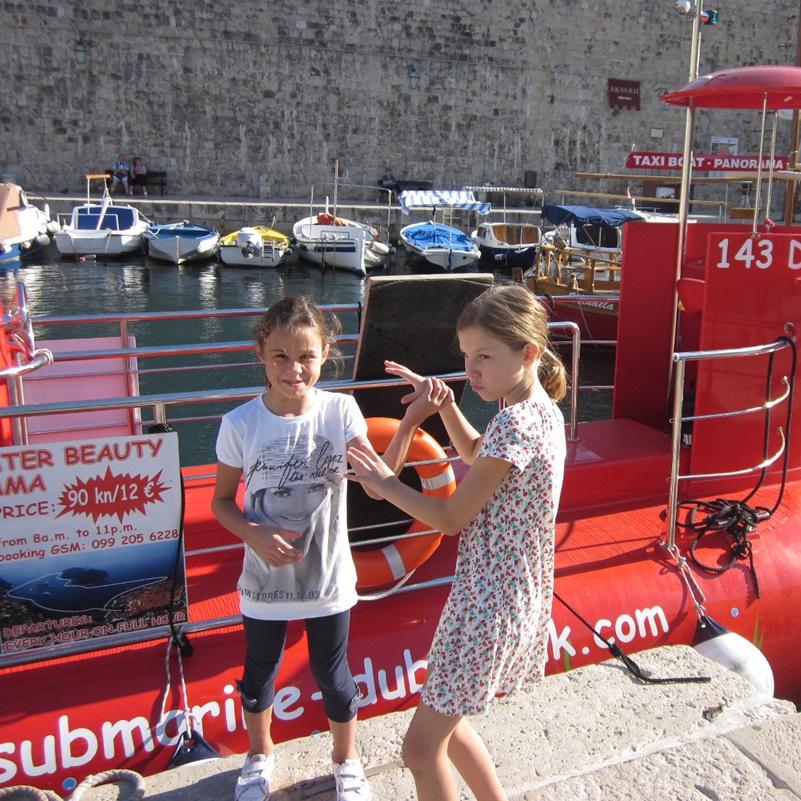 Best things to do with children in Dubrovnik
From impressive fortresses to natural beaches, adventure parks and more, you'll find plenty of fun things to do in Dubrovnik together with your kids. We named some of the most popular ones among visitors!


1. Wander the streets of Old Town
The entire Old Town is large open space with no cars, and kids can run around, meet other children or chase pigeons. Take a walk along the Old harbour to Porporela, from where you can take amazing photos of the passing boats and the Lokrum island, or just dip your toes into the clean waters and breath fresh air.


Walk along Stradun and nearby streets
Don't skip having a delicious ice-cream from one of many ice-cream shops. While in the Old Town, visit Dubrovnik Aquarium situated within the walls of Saint John's Fortress and shows diverse Adriatic sea flora and fauna in 31 aquarium tanks.

For a fun and interesting way of exploring the city, take part in Old Town History Outdoor Escape Game. Solve puzzles while exploring the top Dubrovnik sights. This activity is a great choice for the whole family!


2. Walk along the historic City walls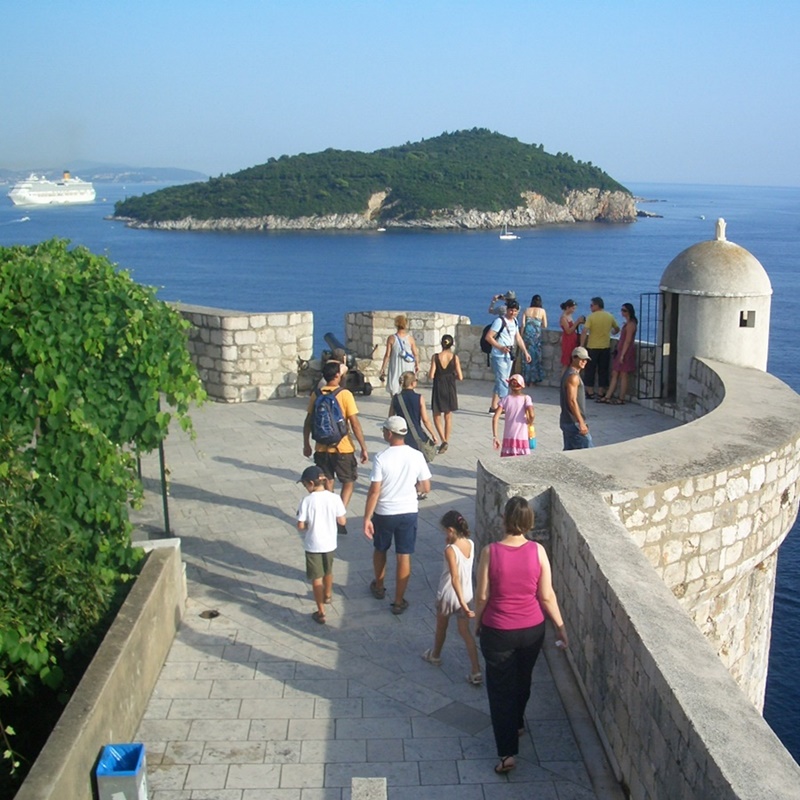 Walking the walls is one of the best experience in Dubrovnik
A walk along the City walls is a must for every visitor of Dubrovnik. The whole family can spend a morning exploring this unique sight. If the whole length of 2km is too much for your kids, do only half (start from the entrance across the Great Onofrio's Fountain and exit at St John's Fortress). This way you'll see the sea-side section of City walls, which is more fun for the kids (in our opinion).

Since there is a lot of walking (and probably sun) involved, make sure to have lots of water, sunscreen and hats and potentially some snacks for the little ones. The ticket for the kids costs €15.


3. Ride a cable car to the top of Mount Srdj
Riding the cable car is among the most popular activities among children. In only 4 minutes, you'll get to the top of Mount Srdj above Dubrovnik from where you can enjoy stunning views of the city and surrounding area. Having a snack, ice-cream or just a cold drink could be a great idea while there.


Cable car will take you in only 4 minutes to the top of Mount Srdj
Catch the cable car from the spot above the Old Town all-day long. The return ticket for kids (4-12) is €7. For something completely different, join an adventurous off-road buggy tour that depart from Dubrovnik and takes you up to Mount Srdj (kids will adore this activity!).
4. Spend a day on Lopud island
For a great day away from the crowds, head to the car-free Lopud island, only 55-minute boat ride from Dubrovnik (the child ticket €2.20). Once there, you'll have a great time walking down the seafront dotted with cafés and restaurants. Take a walk along the shore, stopping to admire any aquatic life, tide pools, and vegetation you find along the way.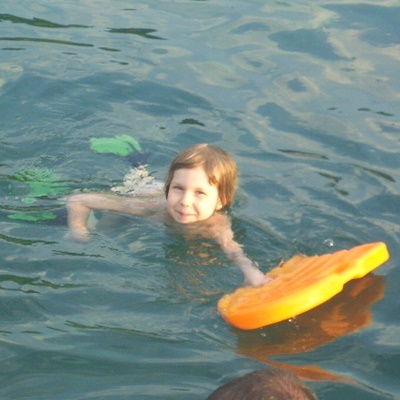 Kids will enjoy spending the day on the sandy beaches you'll find here (on both sides of the island). They'll love to make castles in the sand, ride the waves and eat delicious ice-cream in the warm sun.
On the other side of the island, you'll find one of the most beautiful sandy beaches in the area - Sunj. We recommend you to take a buggy car to reach it from Lopud port, to escape 25-minutes walk in the sun.
Sunj beach has everything you need for a pleasant stay - sun loungers and parasols, showers, changing rooms, toilets and cafés and bars nearby.

For a trully unique experience, skip the regular boat to Lopud and take a private boat tour from Dubrovnik (create your own itinerary and visit stunning beaches, caves and much more, transfer to/from boat is included in the price).


5. Discover Lokrum island (just across the Old Town)
The island of Lokrum, situated just across the Old Town, is another popular destination among families with children. It's only 15 minutes boat ride from Old town port and is ideal for spending time with children.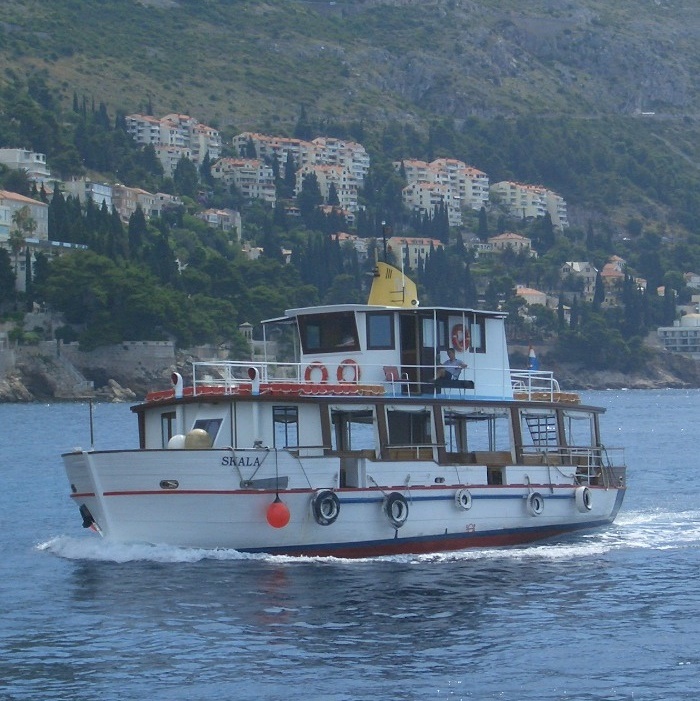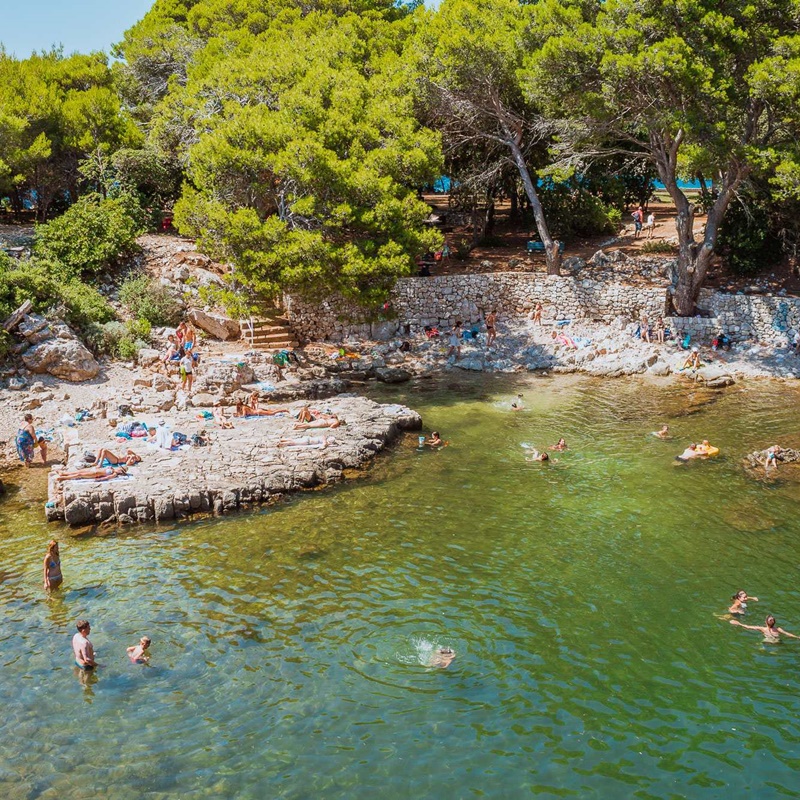 They will have opportunity to wander through botanical garden (with 500 different kind of exotic plants) or swim in a sea lake (Dead sea). 
If you would like to escape from city's crowds, take one of many sea-kayaking tours that will take you along the City walls, the Lokrum island towards Betina cave, where you'll have time for swimming and snorkelling.


6. Head to one of city beaches
Dubrovnik has many beaches that are great for spending time with kids. One of the most popular one is Copacabana beach, situated in Babin Kuk.

This beach is long with shallow waters and you can rent sun loungers and parasols here. There are many options for eating here also.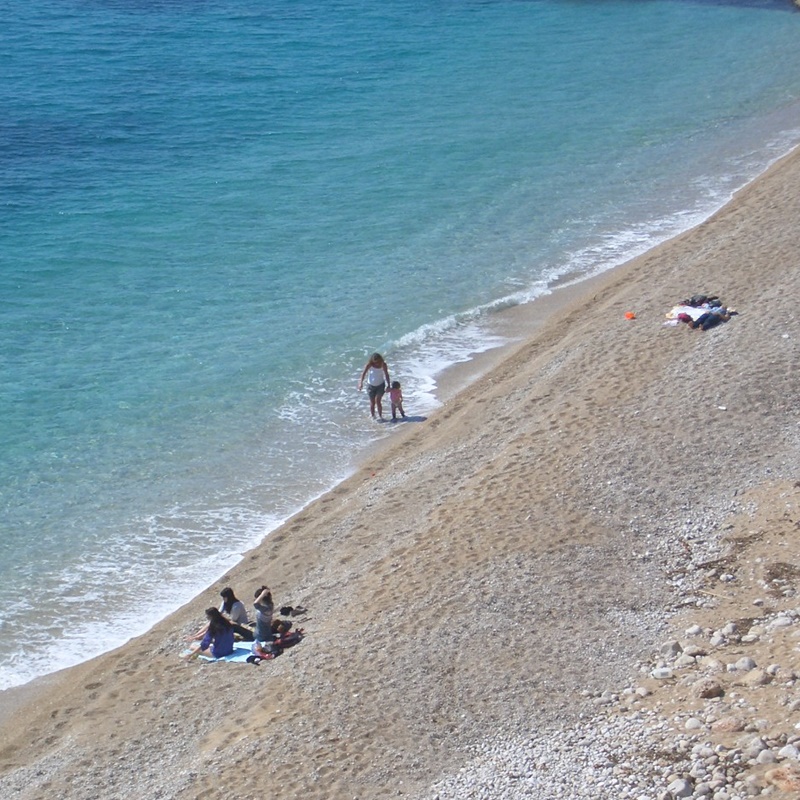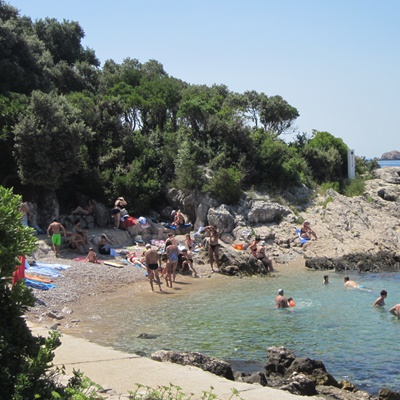 There is a massive aqua playground for kids, especially the teens. It's the best to avoid the beach in the middle of the day. The best time is to go in the morning and late afternoon.

You'll also love small beach close to Valamar Collection Dubrovnik President Hotel, made of small pebbles and with natural shades, ideal for hiding from the sun heat.


7. Join Buggy Safari Tour in Konavle countryside
For an adventurous experience, join a ATV buggy tour in Konavle region, south of Dubrovnik. There are rugged hills, swamps, rivers and animals and insects making for an eventful ride!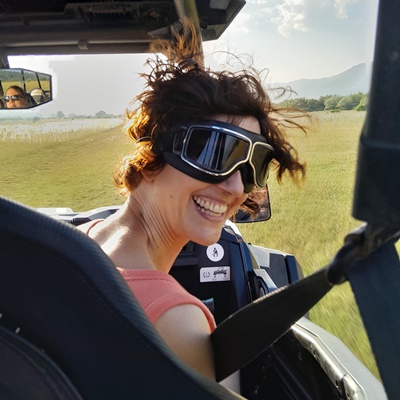 It's possible to book whole buggy and drive yourself or ride with a tour guide. The tour takes approximately 2.5 hours with a half hour stop in the peaceful town of Cilipi, where you can look around or have a drink in a local cafés. We're sure that both parents and kids will adore this fun off-road ride in Konavle!


You might also like: