Getting From Split to Hvar
Getting from Split to Hvar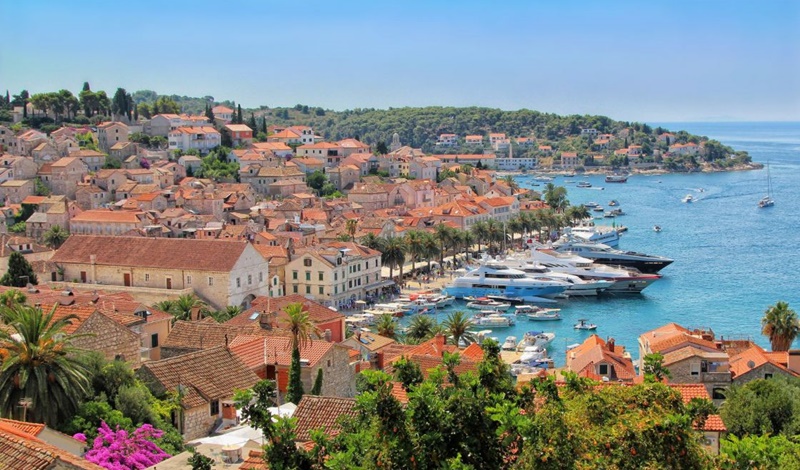 Hvar Town
Both the city of Split with its Diocletian's Palace and the island of Hvar are among the most popular Croatian destinations during the summer. Many tourists travel between these two destinations.
The easiest way of doing this is to take one of the numerous catamarans operating throughout the day. Travellers can choose from JADROLINIJA and KRILO companies, both running modern high-speed catamarans on this route.


Book Catamaran Tickets Online
Free Cancellation & E-Tickets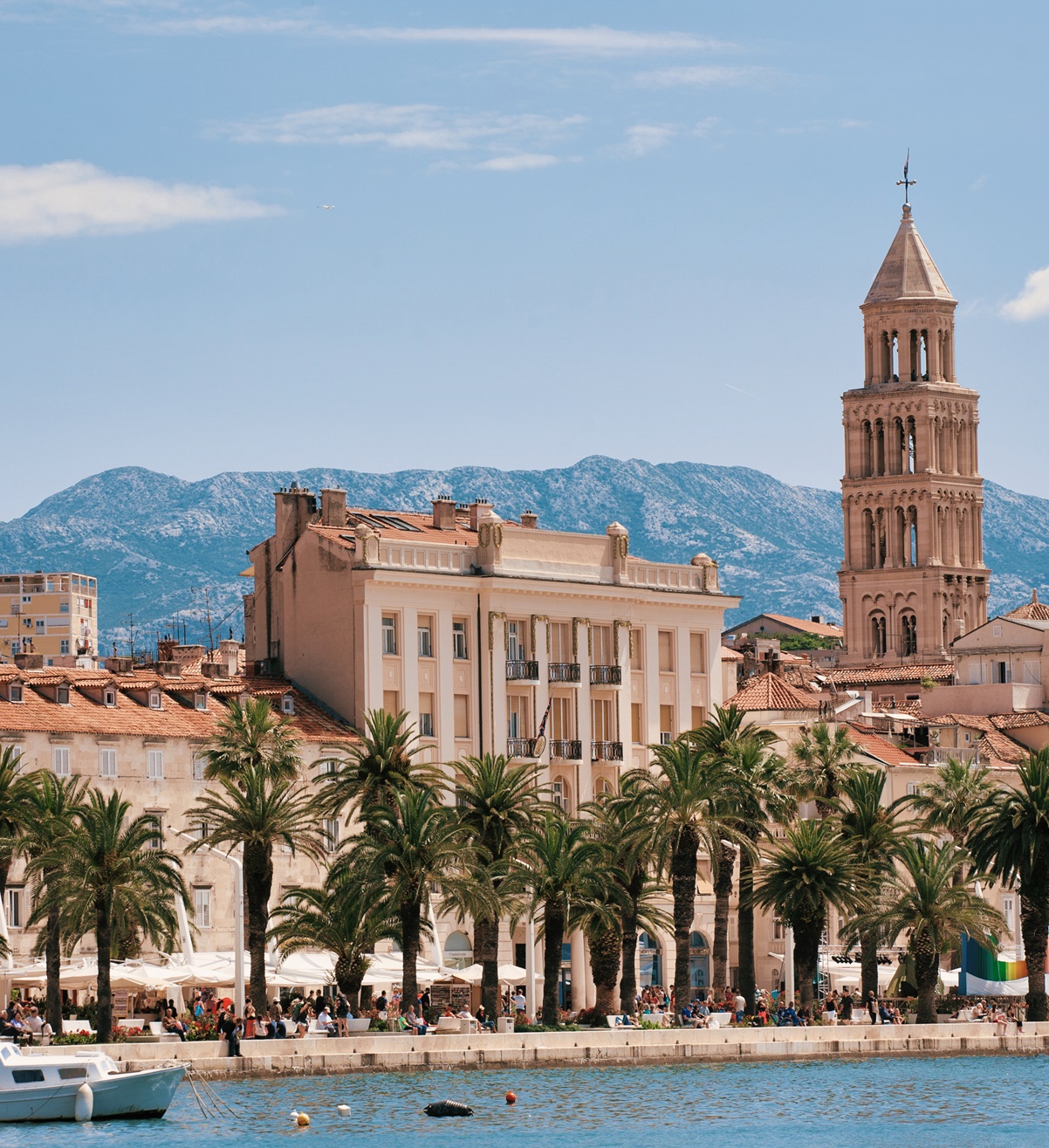 The port of Split
Explore the island of Hvar:
KRILO catamarans from Split to the island of Hvar
KRILO offers fast and comfortable crossings onboard their high-speed and fully air-conditioned catamarans equipped with reclining seats and onboard bars. There are several catamarans you can catch from Split port to Hvar and sailing between is about 1 hour.

We suggest you to book your catamaran ride in advance as these are among the most popular routes on the Croatian coast. You can easily do this through BOOKAWAY web-site with free cancellation option.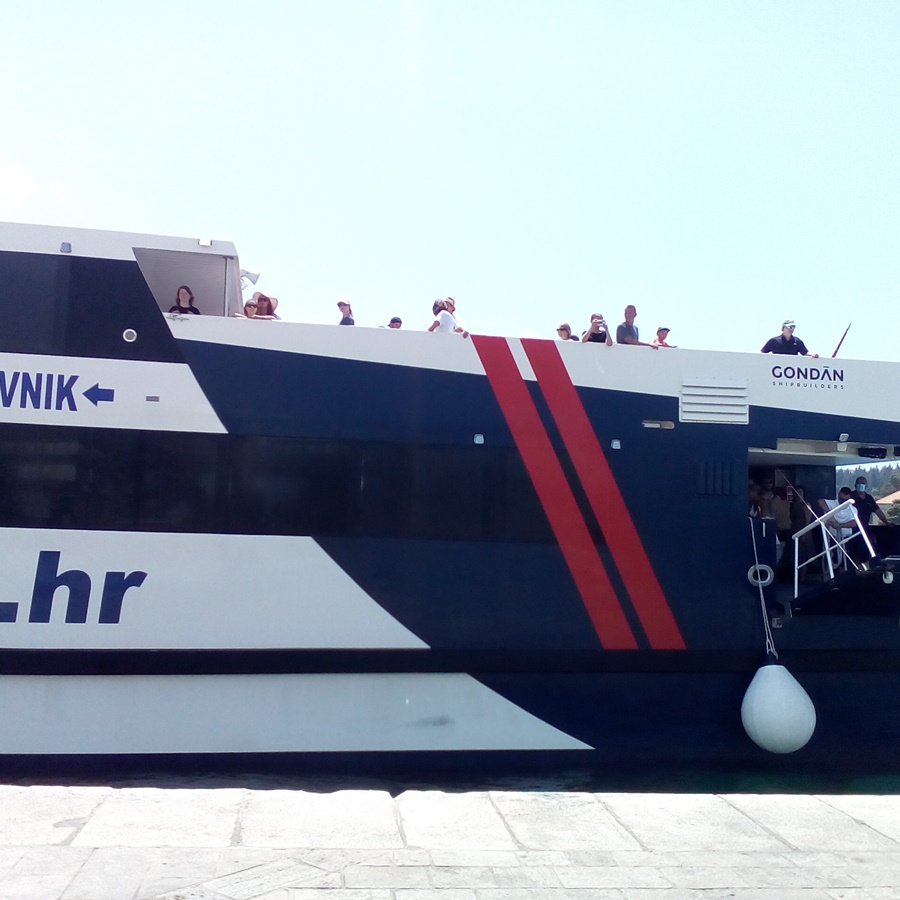 KRILO high-speed catamaran
SPLIT - HVAR - KORCULA (PRIGRADICA) - KORCULA (KORCULA TOWN): KRILO operates all-year round catamaran departing in the morning from the island of Korcula with stops on Hvar on the way to Split. From Split catamaran departs in late afternoon, stops on Hvar (journey lasts 55 minutes) and continues journey to Korcula.


SPLIT - HVAR - SPLIT: This KRILO catamaran sails between port of Split and Hvar during the summer season (April to October). It departs from Split twice a day in the low season and during the high season three times a day.


SPLIT - HVAR - KORCULA (OLD TOWN): This KRILO catamaran operates from Split to Old Town on Hvar during tourist season. It departs from Split in the morning and arrives to Hvar 1 hour later and then continues sailing to Korcula (Old Town). Catamaran returns the same way to Split departing from Korcula in the early afternoon.


SPLIT - DUBROVNIK (via islands): KRILO operates catamaran route between Split and Dubrovnik ports from beginning of April until the end of October. This catamaran on its way stops on several islands including the island of Hvar. You can catch this catamaran from Split port in the morning and sailing time is around 1 hour.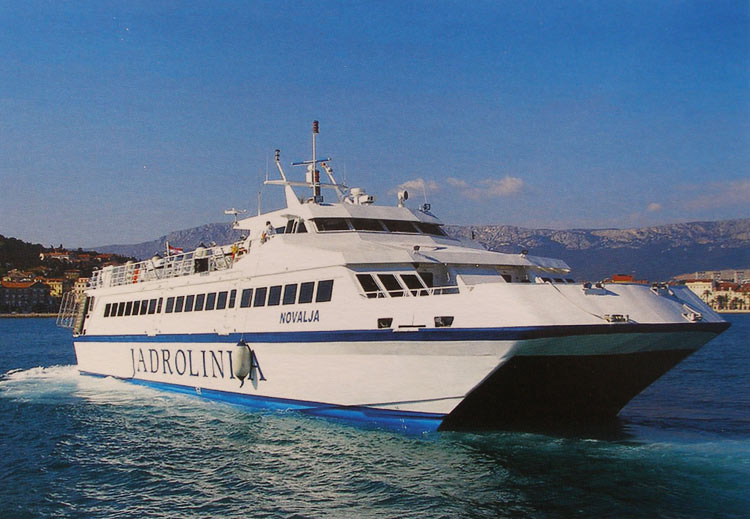 Jadrolinija catamaran
JADROLINIJA catamarans from Split to the island of Hvar
SPLIT - HVAR - KORCULA (VELA LUKA) - LASTOVO (UBLI): This JADROLINIJA catamaran operates all-year long daily catamaran from Split to Hvar Town which then continues sailing to the islands of Korcula (Vela Luka) and Lastovo (Ubli). The journey time to Hvar Town is just over 1 hour.


SPLIT - BRAC (BOL) - HVAR (JELSA): JADROLINIJA also operates a daily catamaran service from Split to Jelsa on Hvar with stops on the island of Brac (Bol). Travel time from Split to Jelsa is 1 hour 50 minutes.


SPLIT - BRAC (BOL) - HVAR - KORCULA - DUBROVNIK: JADROLINIJA also runs catamaran from Split to Dubrovnik with stops on the islands of Brac (Bol), Hvar and Korcula. This service runs daily from early June until the end of September. The journey time to Hvar Town is around 2 hours.


Getting to Hvar from Split by car ferry
There are several car ferries from Split to Stari Grad on the island of Hvar operated with Jadrolinija. They are more frequent during summer (June to September). The journey time is 1 hour 40 minutes. These are car ferries although you can also use them as a foot passenger.


Fun Things to Do
in Croatia