Ferry from Dubrovnik to Lokrum
Lokrum is a small island situated across Dubrovnik's Old Town and is a great spot for spending relaxed day away from Dubrovnik's crowds. There is a regular boat service to Lokrum that departs from Old Harbour (from April to November).

In only 15-minutes you will find yourself on this beautiful island ready to explore its rich flora and fauna, sunbath and swim or just relax.

One of the best ways to explore the island of Lokrum is to paddle out to the island in a sea-kayak. You can find a list of small-group sea-kayaking tours (including prices and reviews) here at Viator. It's so easy to use and book with!


Popular sea-kayaking tours
to Lokrum
Reserve Now & Pay Later
Ferry to Lokrum departs from Old Town Harbour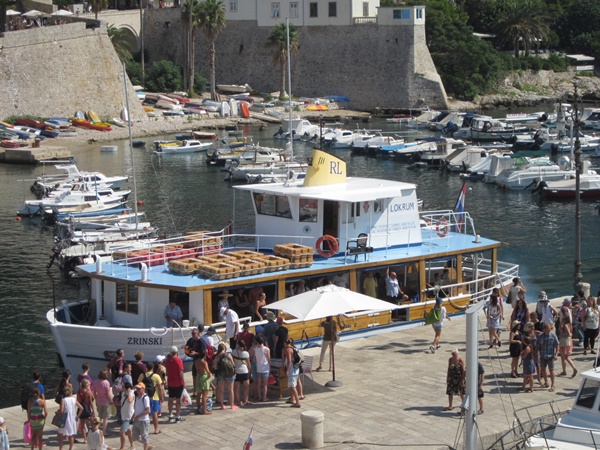 You can reach the island of Lokrum from Old Harbour in only 15 minutes boat ride
Ferry to Lokrum departs frequently (every hour or half an hour - depending on the season) from Old Harbour and docks in the port of Portoc on the northern side of the island. From there you can reach every corner of the island of Lokrum following the paths along the island.
The adult fare is 200 HRK, child fare (7-18) is 30 HRK while children under 7 travel for free. The fare includes round-trip ferry ride plus entry fees to the Nature Reserve of Lokrum. 

Ferry tickets can be bought in the Old City Harbour on the day of departure or online.


Sea-kayaking tours to the island of Lokrum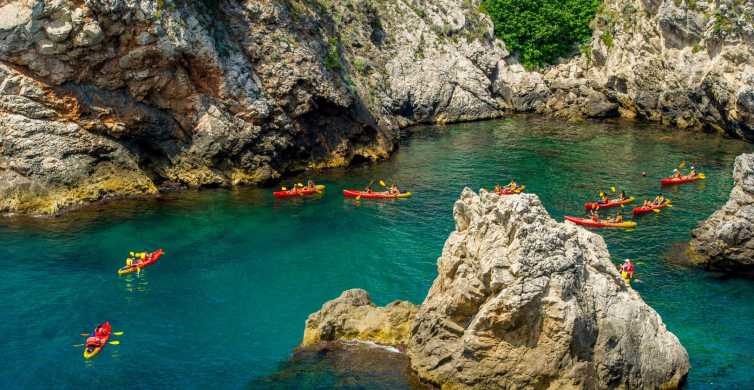 Sea-kayakers exploring the caves and beaches of the island of Lokrum
One of the best ways to explore the island of Lokrum is by taking a sea-kayaking tour and explore the beaches and caves along the coast and stop to swim in the clear waters. These tours are available daily with several departures during the days.

Tours usually start from Pile Bay then kayakers paddle along the City walls to the island of Lokrum where explore its caves and beaches. Next stop is Betina Cave where kayakers have a break with swimming and snorkeling. Finally, they return to Pile Bay paddling below the City walls.


We love these
sea-kayaking tours to Lokrum:
Free Cancellation & E-Tickets
Popular Dubrovnik Tours
& Day Trips