Ferries from Croatia to Italy
For those considering taking a ferry between Croatia and Italy there are many options available. Some ferries sail all-year round, while others run only in the summer. Some of these routes are operated by classic car/passenger ferries while others offer fast journeys by modern catamarans.

There are 6 ferry companies with a combined offering of 15 ferry routes:
Direct Ferries make it simple to compare FERRY ROUTES and PRICES so you can find what you are looking for. The booking process is quick, easy and secure with instant confirmation.

If you prefer flying, choose one of the numerous flights between Croatia and Italy available throughout the year.


Travelling within Croatia is easy with the help of Bookaway, where you can compare all available buses, ferries, car transfers and easily book your tickets online.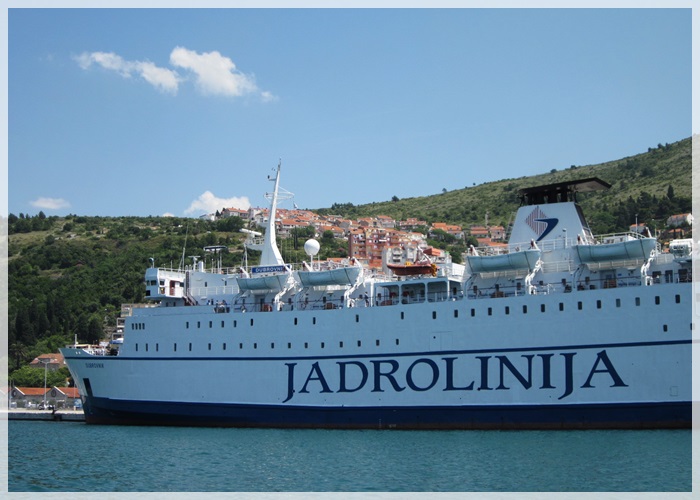 Jadrolinija ferry operating on Dubrovnik to Bari route
Ferries from Southern Dalmatia (Dubrovnik) to Italy
If you need to take a ferry from the south of Croatia to Italy there two different options. Croatian company Jadrolinija runs an overnight ferry between Dubrovnik and the port of Bari in Puglia region of Italy. This ferry runs from April until the end of November, with more frequent sailings during the summer months. 
Please note that there are no ferries between Venice and the southern part of the Croatian coast (Split or Dubrovnik). In this case we advise you to travel down the Italian side of the Adriatic coast and then take either ferry from Ancona to Split or ferry from Bari to Dubrovnik.

Check out the latest sailing timetable of Dubrovnik to Bari ferry and book your tickets online.


Compare Ferry Prices
& Book Online

The port of Split
Ferries from Central Dalmatia
(the port of Split) to Italy
If travelling from Central Dalmatia to Italy, then take one of 2 ferries operating from Split port to the port of Ancona (Central Italy). While Jadrolinija operates this route all-year long, SNAV sails only during the tourist season (April until October).
Ferries operating on this route are cruise style ships with all amenities needed for a pleasant journey (restaurants, bars, shops, reclining seats, range of cabin accommodation). The journey time is around 11 hours.

For the accurate sailing timetables and the best possible rates visit Direct Ferries.
Compare 20+ trusted brands
Get your quote in seconds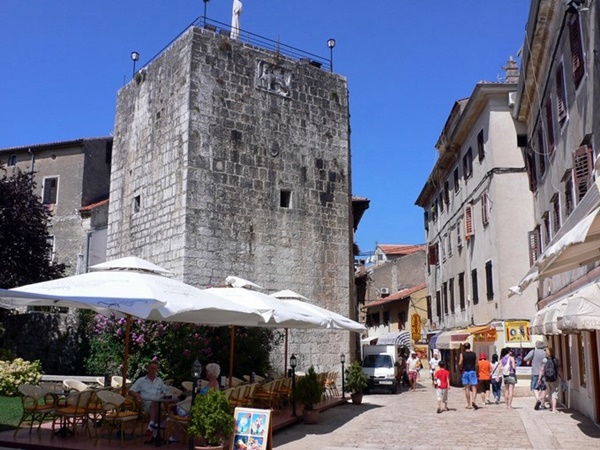 Porec in Istria
Ferries from Istria and Kvarner region to Italy
Travelling between the Istrian ports (northern part of Croatian coast) and Venice is easy and comfortable due to the  ferry routes available in the summer.

VENEZIA LINES and KOMPAS operate high-speed catamarans between Venice and ports of Pula, Porec and Rovinj. Sailings are available throughout the week with morning departures from Istrian ports and return the same day in the late afternoon. The sailing time range from 2h 45 minutes to 3h 45 minutes, depending on the route. Vessels operating on these routes are high-speed and modern offering a smooth travel to the passengers.

In addition, LIBERTY LINES operates fast hydrofoils Croatian ports of Porec, Rovinj and Mali Losinj and Trieste (this service is available in July and August).
An Italian ferry company, GOMO VIAGGI, runs high-speed catamarans between a few Croatian ports and Cesenatico and Pesaro in Italy (from mid-June until the end of August). Gomo Viaggi links these ports in little more than three hours, offering some of the quickest ferry transportation in the region.

Catch their catamarans from Rovinj, Novalja (the island of Pag) and Mali Losinj (the island of Losinj) to Cesenatico and from Mali Losinj and Novalja to Pesaro.


COMPARE & EASILY BOOK
FERRIES & BUSES
WORLDWIDE