Dubrovnik To Bari (Italy) Ferry Info

Reaching Croatia by ferry is relatively easy as long as you're travelling from Italy.

No ferry service exist from or to any other country (for example Greece, Montenegro or Turkey). The only international ferry route to Dubrovnik is the one from the port of Bari (Puglia region in Italy). This service is seasonal (from June until end of November) with frequent sailings during the peak season months (July and August).

There are currently a wide range of ferry services that run between Italy and Croatia including those from Ancona to Split, from Bari to Split, from Ancona to Zadar and from Venice to Istrian ports.
To see all routes between Croatia and Italy visit our guide on Croatia to Italy ferries.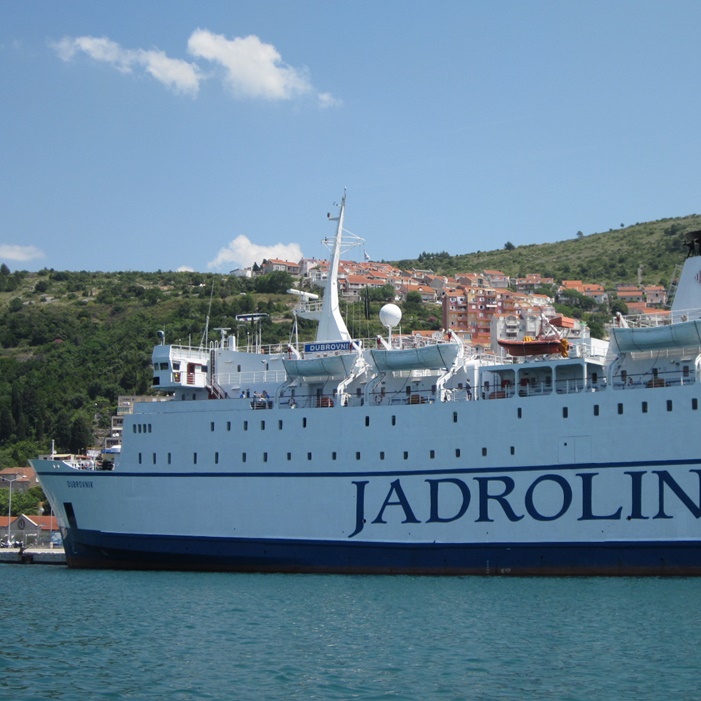 Jadrolinija ferry in Dubrovnik port
Once you arrive to Bari, you can continue your travel within Italy by road (if travelling by car) or by train. High-speed train will take you to Rome in only 4 hours from where you can travel north to Florence, Bologna, Venice and Milan or visit Naples and other destination in the south.

Trainline will help you to find the best times and the cheapest train tickets for your journey. But be sure to book in-advance to ensure good deals!


Some facts about the ferry
On this route, Jadrolinija operate car/passenger "Marco Polo" which has a capacity for up to 1100 people and around 270 cars. The ferry features 158 cabins which comes in range of 2, 3, 4 berth (inside and outside).

Onboard the ship you will find self-service restaurant with 222 seats, coffee bar, chapel, children's play area, a la carte restaurants and duty free shop.


Plan your trip to Italy: