Dubrovnik To Bari (Italy) Ferry Info

Reaching Croatia by ferry is relatively easy as long as you're travelling from Italy.

No ferry service exist from or to any other country (for example Greece, Montenegro or Turkey). The only international ferry route to Dubrovnik is the one from the port of Bari (Puglia region in Italy). This service is seasonal (from June until end of November) with frequent sailings during the peak season months (July and August).

There are currently a wide range of ferry services that run between Italy and Croatia including those from Ancona to Split and Zadar and from Venice to Istrian ports.
We recommend checking out our helpful fare finder tool to find the best route for the best price for you. Check also our complete guide for getting from Croatia to Italy.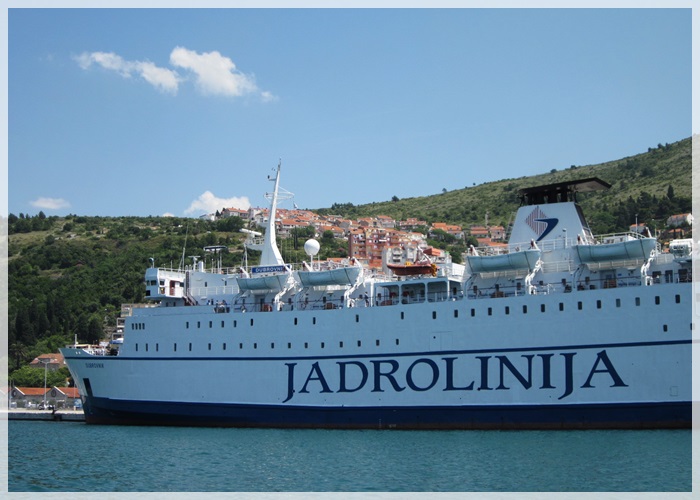 Jadrolinija's ferry sails on Dubrovnik to Bari route
Compare
Cheap Ferry Tickets
The journey on this route is done by car/passenger ferry "Marko Polo" which has a capacity for up to 1100 people and around 270 cars. The ferry features 158 cabins which comes in range of 2, 3, 4 berth (inside and outside).

Onboard the ship you will find self-service restaurant with 222 seats, coffee bar, chapel, children's play area, a la carte restaurants and duty free shop.


Travel Anywhere
in Croatia
BOOK EASILY BUSES & FERRIES & CAR TRANSFERS