Travelling from Venice to Croatia
Travelling from Venice to Croatia is easy because there is a several ways  of doing so - taking a plane, catamaran, bus or train. The choice depends on where in Croatia you would like to travel.
In the text below find more details about getting from Venice to the most popular Croatian destinations (Split, Dubrovnik, Zagreb, Istria etc).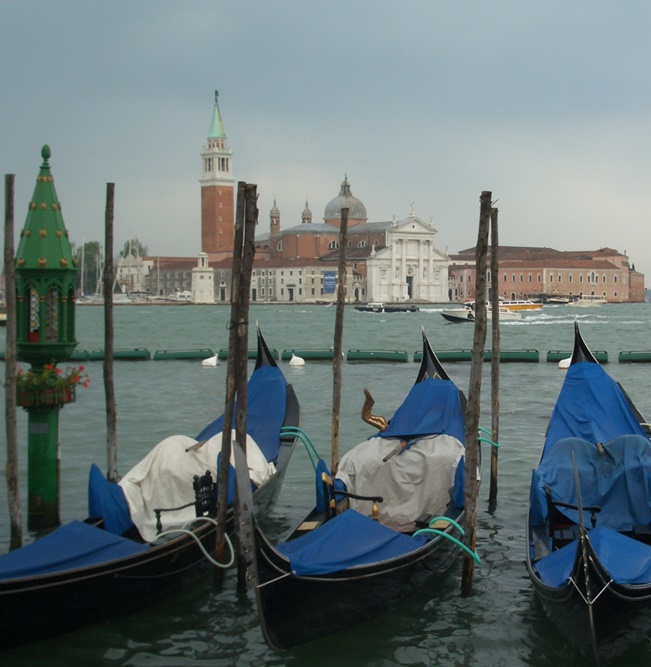 Venetian gondolas
Travelling from Venice to Istria
If travelling from Venice to Istria, taking a catamaran ride would be a great choice. VENEZIA LINES and KOMPAS are two operators running high-speed catamarans from Venice to the following Croatian ports - Rovinj, Porec, Pula and Umag.

This service is only seasonal (between April and October). The best website for checking the latest sailing timetable, rates and booking is DIRECT FERRIES.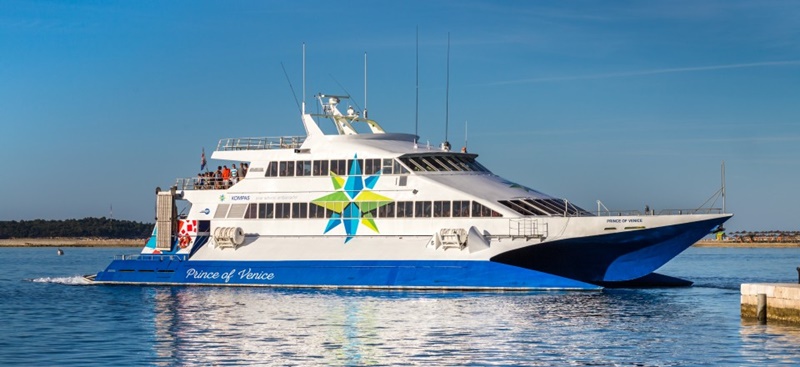 Prince of Venice - a foot passenger ferry/catamaran connecting Venice with Croatian ports
For all-year round option choose standard bus ride from Venice to the cities of Rovinj and Pula.
Otherwise you can book a mini van transfer from Venice to several destinations in Istria including Rijeka, Rovinj, Porec, Pula and Umag.

This service is provided by GoOpti transfers which offer both private and shared transfers in the area (all-year round service). You can choose departures from Venice Marco Polo Airport, Venice Piazzale Roma Parking and Venice Mestre.

Book this kind of transfer through BOOKAWAY web-site.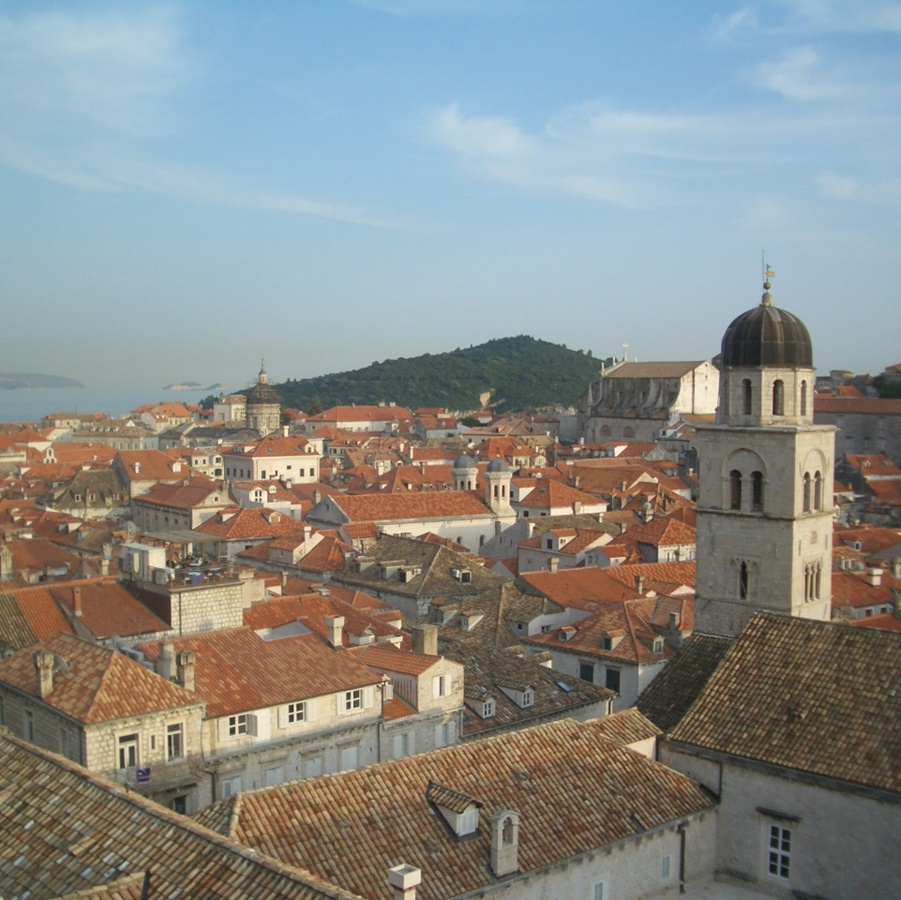 Dubrovnik's Old Town
Travelling from Venice to Split or Dubrovnik
Many travellers wonder if there is a direct ferry between the port of Venice and Split or Dubrovnik on the Croatian south. Unfortunately, there are no ferries on these routes. By far the easiest way of travelling from Venice to Split is by plane. 

Spanish low-cost airline, Volotea offers direct flights from end of March to mid-October from Venice to Split. Another option would be taking a high-speed train from Venice to Rome's Fiumicino Airport and from there catch one of several flights to Split or Dubrovnik (see all available flights here).
You can also travel down Italian side of the Adriatic to the ports of Ancona or Bari and then catching one of overnight ferries to the ports of Split or Dubrovnik. Check out more details about ferries from Italy to Croatia here.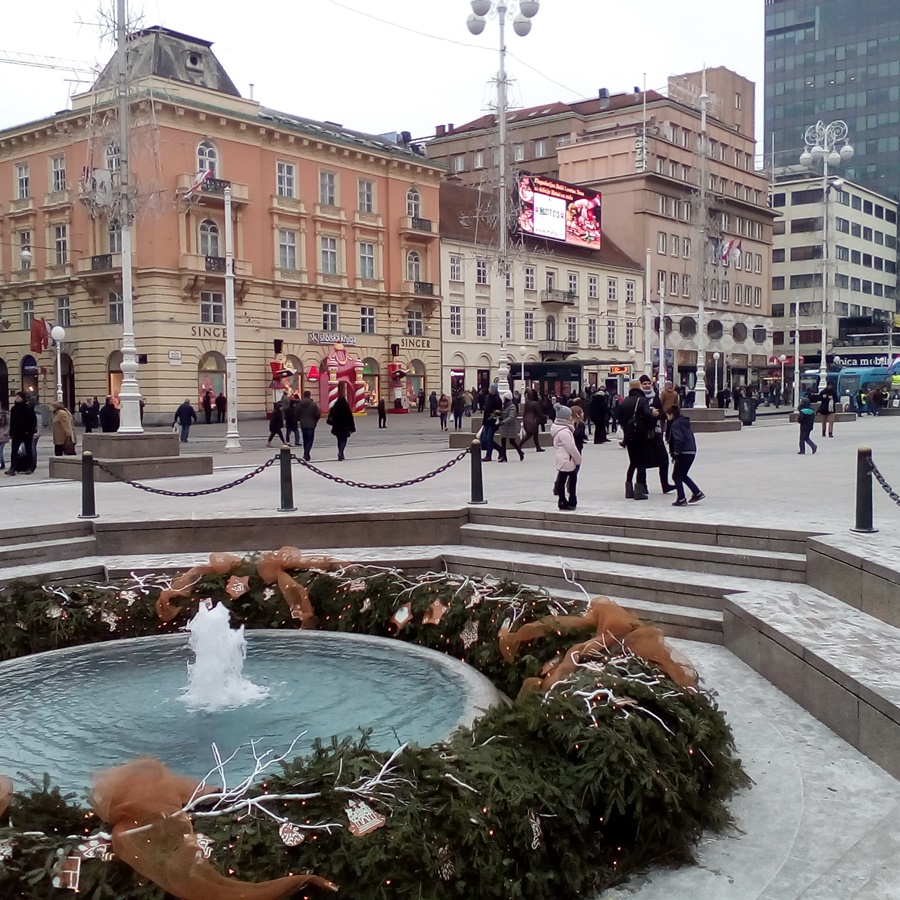 Jelacic Square in Zagreb
Travelling from Venice to Zagreb
For reaching Croatian capital Zagreb from Venice you can catch one of many buses available throughout the day. The journey time is from 7 to 8 hours, depending on the route. For the accurate bus timetables, prices and booking bus tickets visit FLIXBUS website.


We love these Venice tours: