Sunj Beach on Lopud Island
Sunj beach is a beautiful beach, tucked away in a quiet cove of Lopud island. It is a sandy beach (which is rare in Dubrovnik) with pristine clear water. This beach is great for everyone, with a gentle incline before reaching deeper water.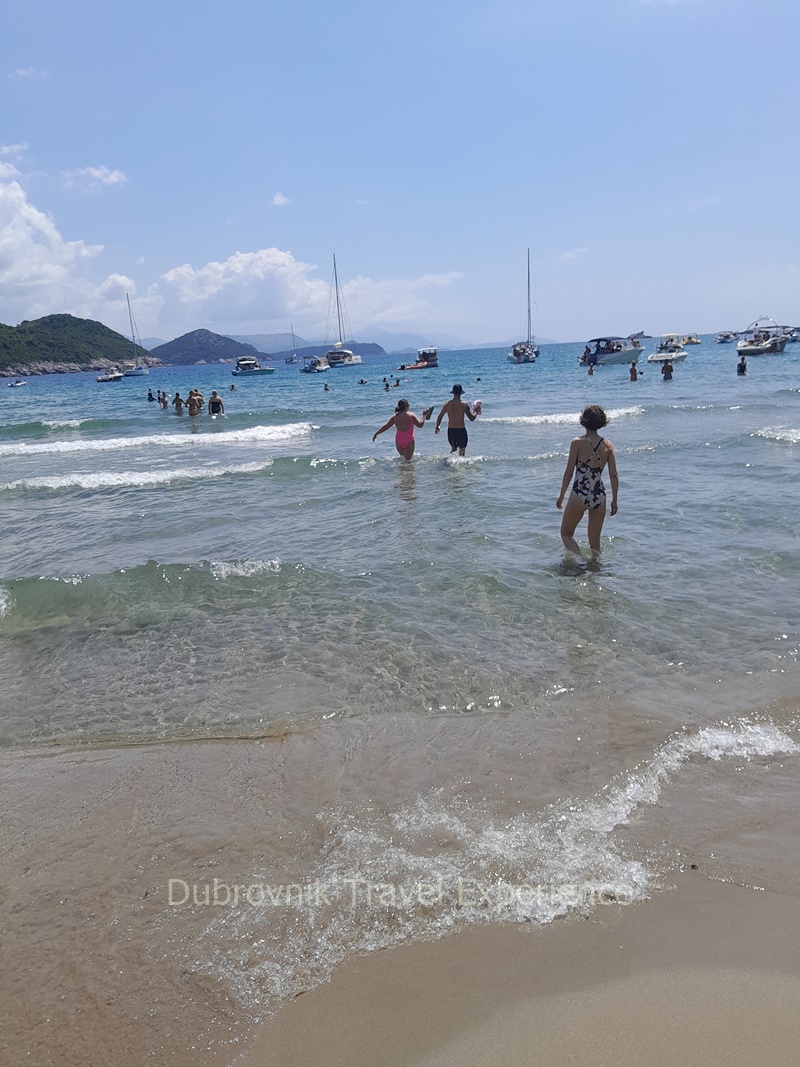 The beautiful sandy Sunj beach is located in a deep bay on the southern coast of Lopud
There are plenty of facilities to make your stay more comfortable, such as sun loungers and parasols, showers, toilets and changing rooms.

There is also space for those who prefer to relax free-of-charge on the sand but beware this beach can get busy in high season. There are bars and cafés serving a range of drinks and food.


Sunj beach is a great spot for sunbathing and relaxing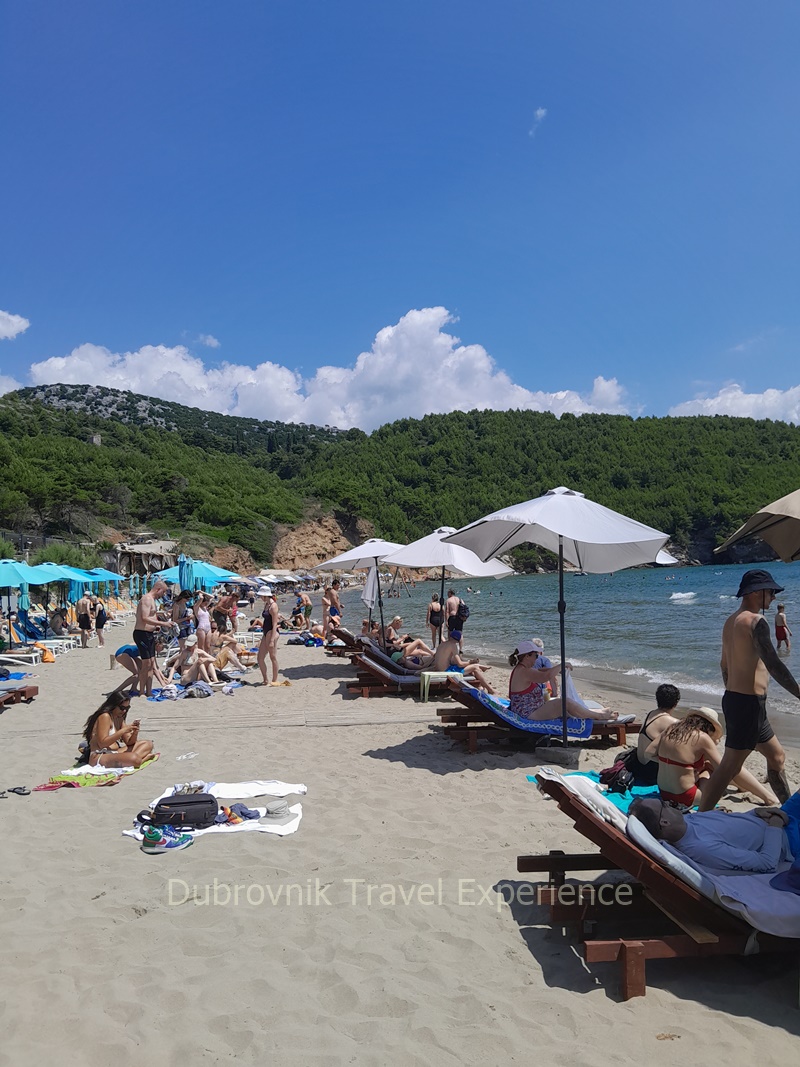 Rent sun loungers and parasol to make your stay at Sunj beach more pleasant
Getting to Sunj beach
To reach Lopud island, catch a local boat from Gruz port which runs several times a day in both directions. This boat will drop you off at the port of Lopud. If your would like to stay on the island, check out great and affordable places here.


Dora catamaran will take you from Gruz port to Lopud in only 55 minutes
Sunj beach is situated on the opposite side of the island. You can walk from Lopud port to Sunj following a hilly path though the forest (you will need around 25-30 minutes) or take a buggy ride for €3 per person.


You can walk or take a buggy from Lopud port to Sunj beach
Arriving to Sunj beach
Other ways to visit Sunj beach
If you want to explore each of three Elaphite islands in one day, join one of the boat tours on which you will visit each island with time for sightseeing, swimming and relaxing on the beach. Travellers like this full-day boat cruise which also includes a tasty lunch.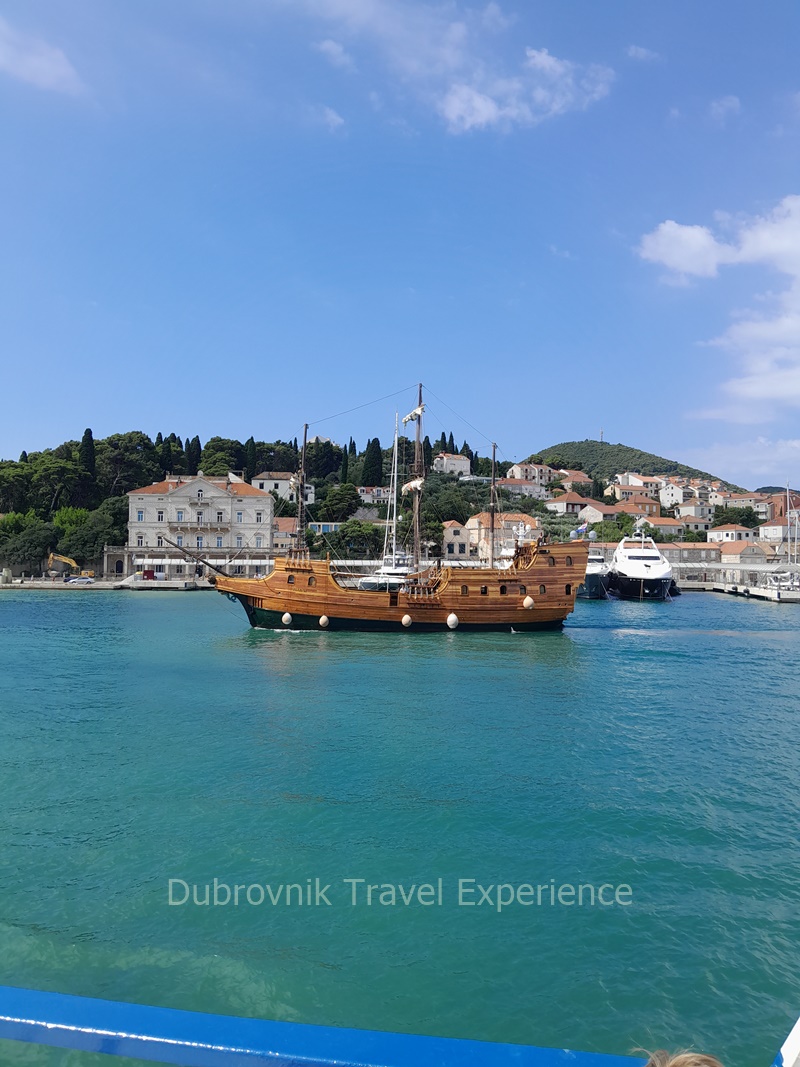 The organised boat tours to Elaphite islands are very popular among tourists
If you are looking for a great way to explore Sunj beach and the rest of the Elaphites, book this full-day tour on a race sailing boat (or opt for a half-day option).

For a more unique experience of the Elaphites, consider a half-day private boat tour from Dubrovnik. The Secrets of the Elafiti Islands Boat Tour is among the most popular ones (choose from morning and afternoon departure).


Sailing around the magical Elaphite islands
If your prefer a more active experience, there is no better way to explore the coastline of the Elaphites than by kayak. You will paddle along the coast, swim and snorkel on secluded beaches, making a truly unforgettable experience!

Choose from Full-day sea-kayaking tour and Kayak and bike combo tour!

Another exciting option are the speedboat tours on which you can visit more islands and sights feeling the wind as you glide along the crystal waters.


You might also like: