Dubrovnik Cable Car Info

The most beautiful views of Dubrovnik and surrounding islands can be enjoyed from the Mount Srdj above the town. That's why you shouldn't skip taking a cable car ride to the top which takes only 3 minutes.

Once there grab a drink or snack at the restaurant on the summit or just take some memorable photos of the Old City walls and the island of Lokrum. You can also visit Imperial Fortress which houses the Museum of the Croatian War of Independence. 
In the text below find more details about finding the cable car station, prices and where to buy tickets.


3 Great Ways to Reach
Top of Mount Srdj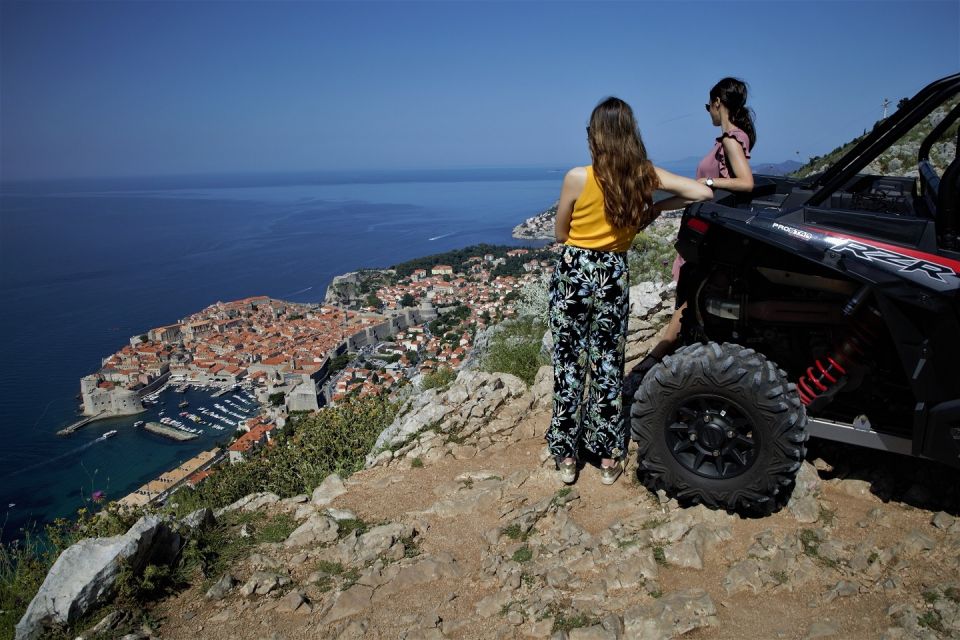 A great way to see the new and old parts of Dubrovnik with amazing viewpoints. Spend 2 hours hearing interesting facts of Dubrovnik and enjoying a scenic ride to the top of Mount Srdj (sunset option is also available). Great trip if you're looking for photo opportunities!
Experience a panorama and off-road combo on this 2-hour buggy safari in Dubrovnik. Take a ride in a passenger seat of a buggy vehicle and admire panoramic views of Dubrovnik and surrounding mountains and islands. A really fun action packed activity!
If you don't have more than 1 day in Dubrovnik, combine together a pleasant panoramic drive above the city (to get some amazing photos) with a guided tour through the Old Town. Make the most of your day!


Compare 20+ trusted brands
Get your quote in seconds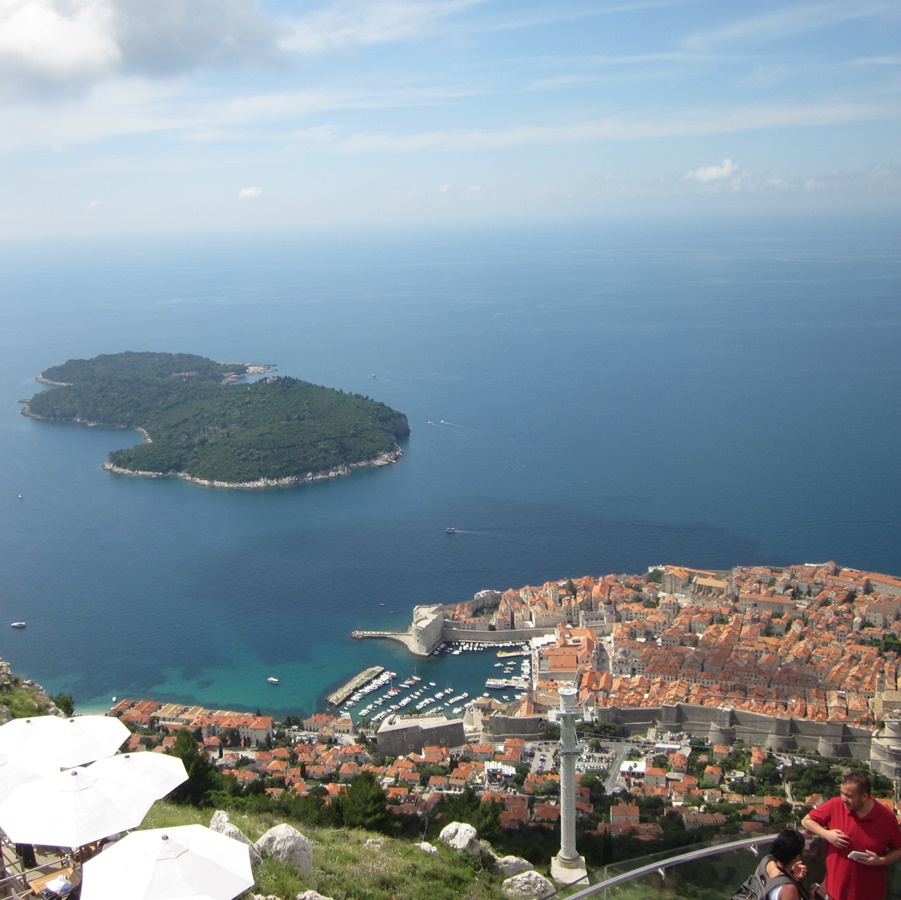 A stunning view from the top of Mount Srdj
CABLE CAR TICKET PRICES: Adult return ticket price is €26.54, one-way is €14.60. Children (4-12) return ticket price is €6.64 while one-way ticket in €3.98. Children under 4 rides for FREE.

CABLE CAR OPERATING HOURS: Operating hours vary depending on the month of the year. The cable car runs as soon as there is enough passengers. The last departure from the lower station is 30 minutes before closing time. The cable car doesn't operate in the case of bad weather conditions. 

JANUARY & FEBRUARY & MARCH: Closed, APRIL: 9am - 8pm, MAY: 9am - 10pm, JUNE: 9am - 11pm, JULY: 9am - 11pm, AUGUST: 9am - 11pm, SEPTEMBER: 9am. - 9pm, OCTOBER: 9am - 8pm, NOVEMBER: 10am - 5pm, DECEMBER: 10am - 4pm

WHERE TO BUY TICKETS: The most convenient way of buying tickets is directly at the lower cable car station (tickets can be paid BY CREDIT CARD or in CROATIAN KUNA).
You can also buy tickets from some travel agencies in Dubrovnik.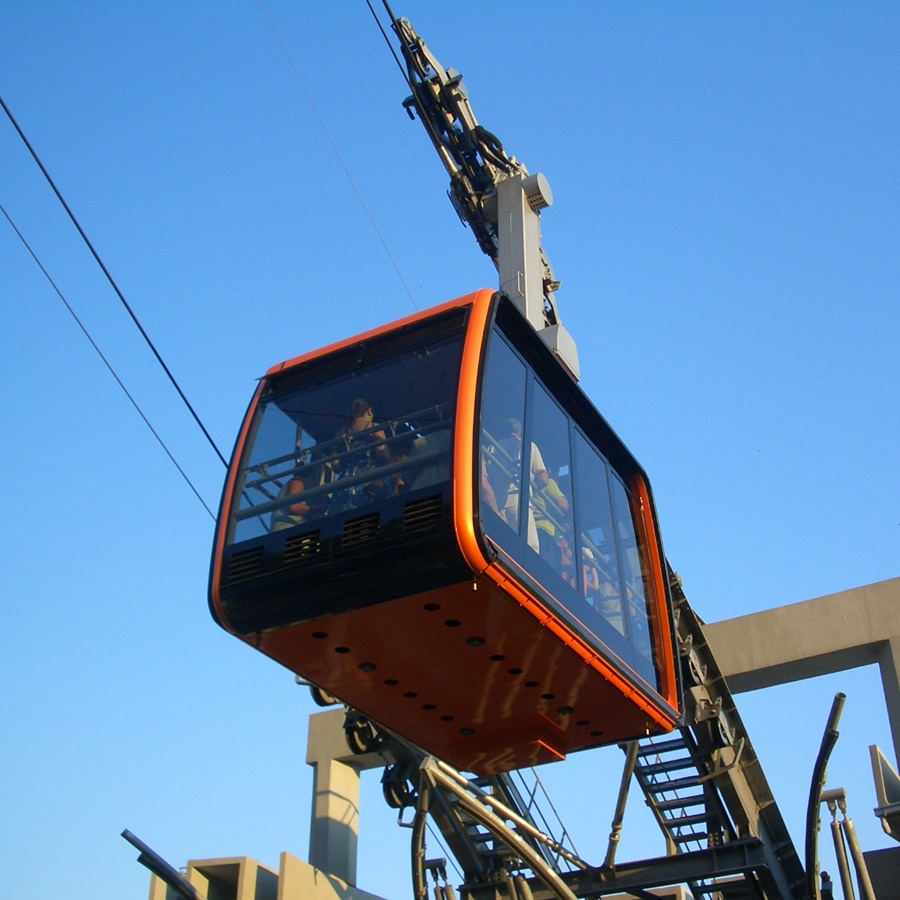 The cable car cabin can hold up to 32 persons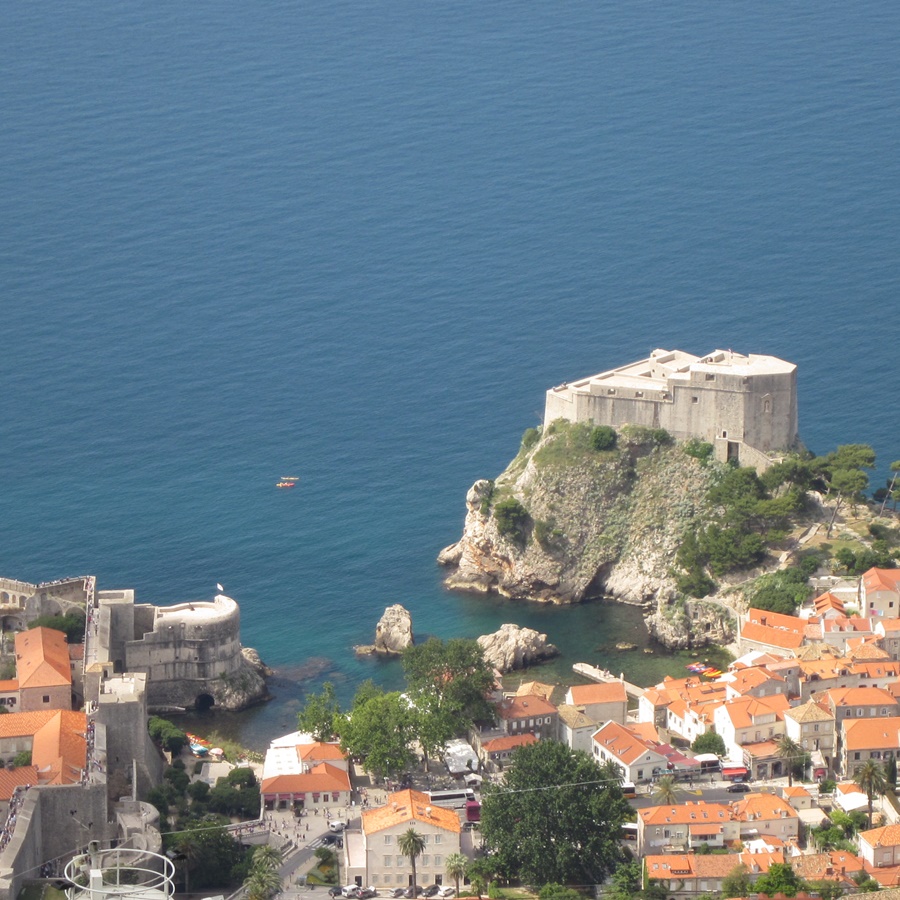 A view of Lovrijenac fortress from the top of Mount Srdj
How to reach Cable car embarkation station
The Cable car embarkation station is located in the part of Dubrovnik above the Old Town called Ploce (Petra Kresimira IV bb). It can be reached easily from any part of Dubrovnik.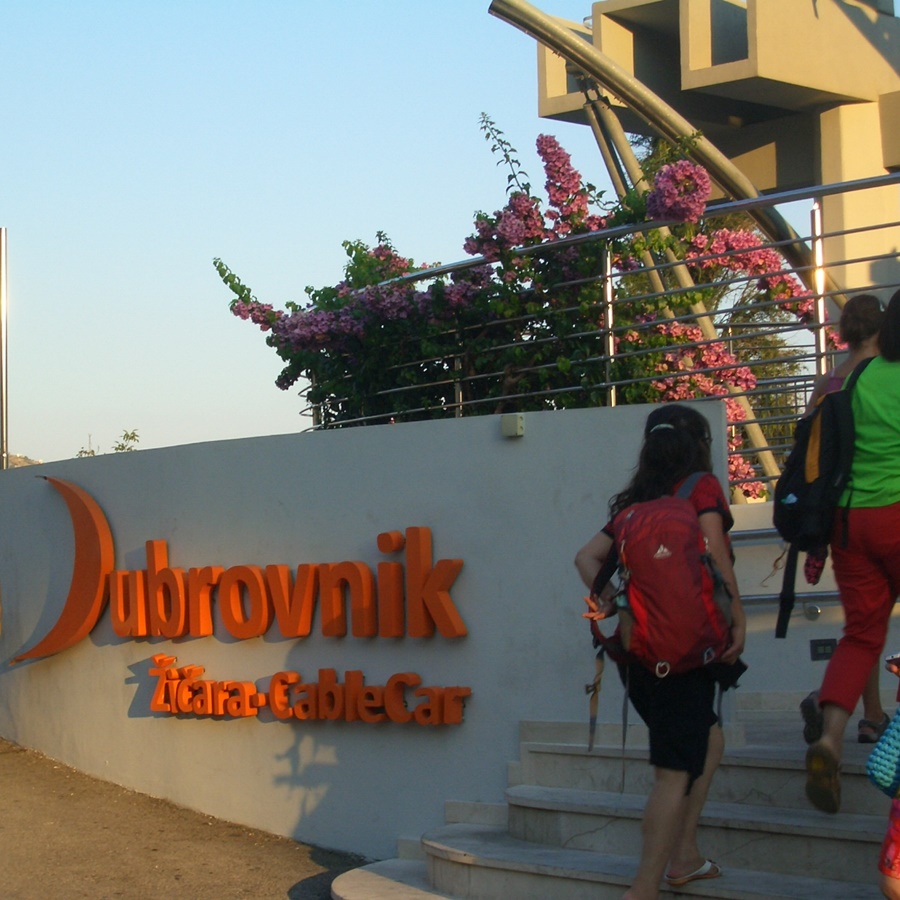 The cable car embarkation station
FROM PILE & PLOCE GATES: Reach the lower Cable car station from both Pile or Ploce gates by walking along the

City walls

on the pedestrian sidewalks. For this you will need around 10 - 12 minutes.


FROM STRADUN: Reach it directly from

Stradun

, the main street in the

Old Town

, in about 5 - 6 minutes. Take Boskoviceva street from Stradun until you reach the top and pass through Buza gate, turn right and walk across parking lot towards the stairs which leads to the Cable car.




FROM CRUISE PORT: For visitors arriving from cruise port the easiest way to reach the Cable car is to take a city bus no.8 which will drop you directly on the spot.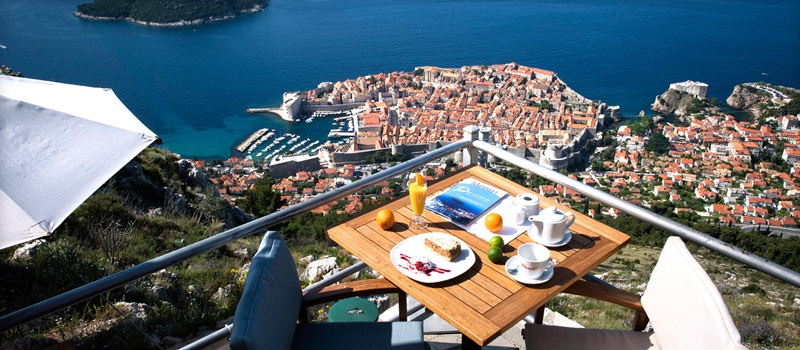 A view from Panorama restaurant
Find Your Place to Stay
in Dubrovnik