Things to do in Dubrovnik
Things To Do In Dubrovnik
Beutiful city of Dubrovnik is one of the best know travel destinations in the Mediterranean and it is a perfect place to visit either for a day or longer.

With its unique Old Town, lovely beaches, nearby islands and countryside there is lot to explore while there. You can do sightseeing, enjoy on a beach, take part in one of many outdoor activities or just relax and soak up the relaxed atmosphere.
We listed below some of the most interesting things to do and see in Dubrovnik.


We recommend:
GetYourGuide offers numerous guided tours, activities, day trips, ground transfers in Dubrovnik and throughout Croatia. You can book them easily online and cancel up to 24 hours before your activity starts for a full refund.
Take a walk along the famous city walls
An amazing view from the city walls
One thing you shouldn't skip while in Dubrovnik is to take a walk along the famous city walls that surrounds the historic centre in the length of 2 km. You will easily find the entrance to city walls at the beginning of Stradun.

Walking the walls is the way to see the city from a different angle and take some amazing photos of amazing Dubrovnik sights. Enjoy the views of the main promenade Stradun, the Bell Tower, Minceta Fortress, the island of Lokrum, Old Harbour and take a peak into narrow streets and hidden squares of the city.

Lovrijenac Fortress, standing on the 37m high cliff near the sea, is not part of the city walls but can be visited with the same ticket. To save on entrance fees buy Dubrovnik card which includes a visit to the city walls.
For those wanting to experience the best of Dubrovnik city walls, we recommend taking a guided tour with a local guide.


Recommended tours:
Take a cable car ride to the top of Mount Srdj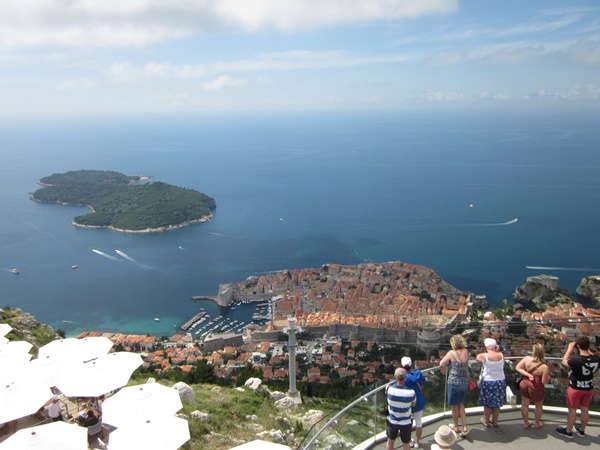 Stunning view of the Old Town from the Mount of Srdj
If you are ready for a unique experience than take a cable car ride to the top of Mount Srdj above Dubrovnik. You will surely enjoy cable car ride as well as your time once you get there.

Once there take your time and enjoy stunning views of the city, the island of Lokrum and the Adriatic sea. For those who love spectacular sunsets be sure to enjoy one from the top of Mount Srdj.

On the upper Cable car station you will find Panorama Café & Restaurant where you can have a cake or a cold drink or taste delicious Croatian food while enjoying amazing views of the area.
While here you can visit the Homeland War Museum in the nearby Imperial Fort and learn about the recent Dubrovnik past. Museum keeps materials from the Homeland War - original documents, art and documentary photographs, mines and explosives, wartime flags of the units, authentic photographs and video material on display.

For those more adventurous take a buggy safari tour starting from Gruz port on which you will drive towards the top of Mount Srdj while enjoying the views of the area along the way.


Recommended tours:
Explore Dubrovnik historical sights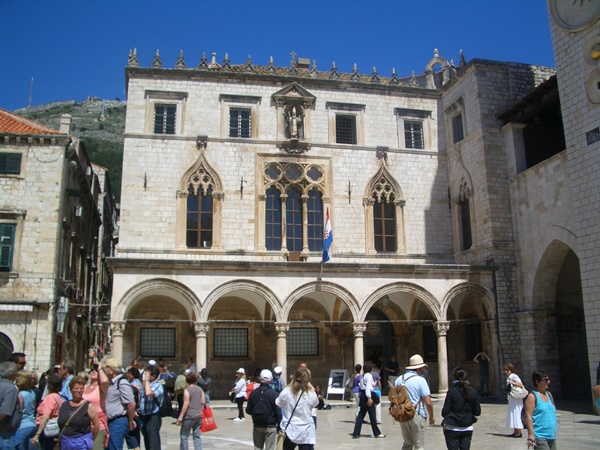 The Sponza Palace - one of the most beautiful buildings in Dubrovnik
Dubrovnik Old Town is located within the fascinating city walls which stretch 2 km around the city. Although, the city walls are the most visited sight in Dubrovnik there are also many other attractions that has to be explored.

On the main street Stradun, there are two fountains called Small and Great Onofrio's Fountains, Orlando's Column with the nearby Sponza Palace and the baroque Church of St Blaise. Walking further you will find Rector's Palace built in 1441 as well as beautiful Dubrovnik Cathedral. At the beginning of Stradun there is the Franciscan Monastery with one of the oldest functioning pharmacies in Europe.

Visit the Rector's Palace, once the siege of the government and the most important public building in Dubrovnik. A former custom building, the Sponza Palace, built in 1520, today houses town's archive that keeps the most important documents about Dubrovnik's history.

Get away from the crowd in the back streets of Dubrovnik, or relax watching the sea and small boats in Dubrovnik's Old port. Visit one of many museums, churches and the oldest oeprating pharmacy in Europe in Franciscan Monastery. You can do a walking tour of Dubrovnik on your own or can also take a guided city tour.
All these sights can be explored on your own or by taking one of numerous guided city tours. You can choose from private or group tours which are available in several languages.


Recommended tours:
Take a sea-kayaking tour along the City walls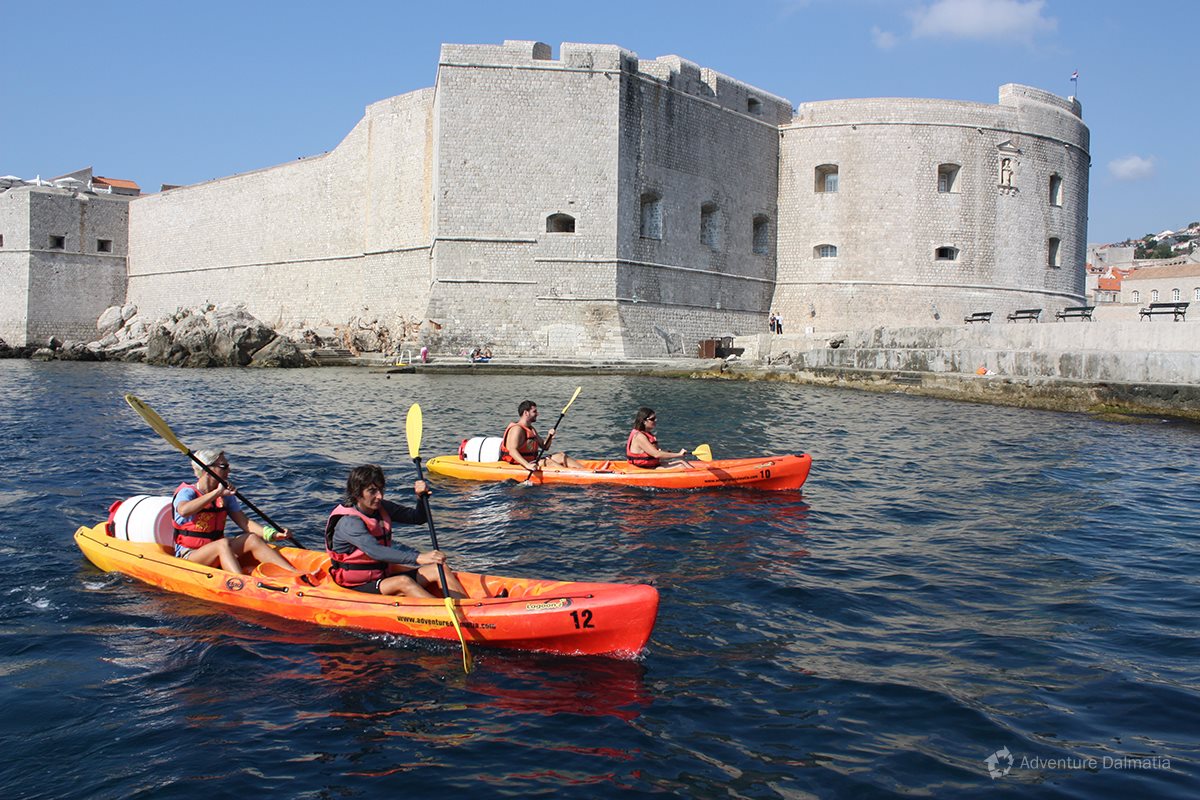 Dubrovnik is ideal for outdoor activities and one of the most popular is sea-kayaking. You will start your adventure from Pile, paddle along the famous city walls and enjoy a unique view from sea-side, reach the island of Lokrum, take a swimm along the way and come back to the starting point. This activity is ideal for complete beginners and experienced people. Some companies offer a sunset sea-kayaking with a snack.


Recommended tours:
Visit the green island of Lokrum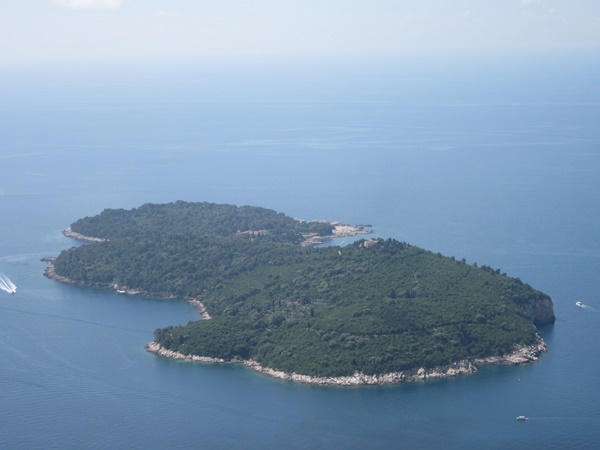 The island of Lokrum is a green oasis near Dubrovnik
The island of Lokrum is a popular trip destination for locals and tourist during the summer. This nature oasis just 10-minutes boat ride from the Old City harbour is ideal for relaxing and sunbathing. The boat departs every half and hour. Once on the island enjoy in the shades of pine trees or sunbath on numerous rocky spots along the island. You will return to the city completely relaxed and full of energy.


Take a day trip to the Elaphite islands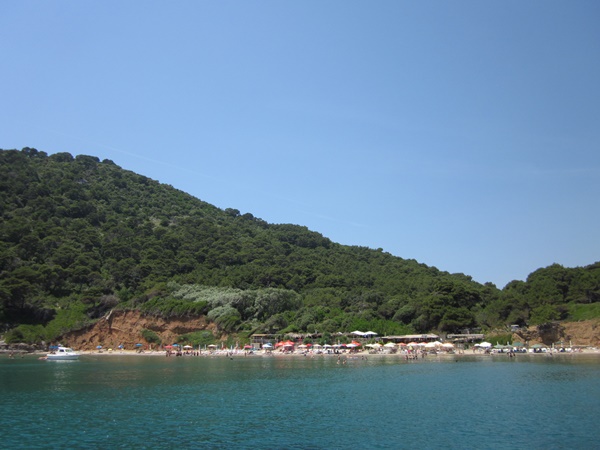 Elaphite islands are popular day trip destination for visitors of Dubrovnik
You can't visit Dubrovnik region without spending some time on the nearby Elaphite islands. These group of islands, situated northwestern of Dubrovnik, are ideal place for relaxed summer break. 

Take the regular boat to the Elaphites that departs from Gruz port every morning and returns in the early evening hours. The most popular is the island of Lopud with its beautiful Sunj beach. This sandy beach is ideal for everybody - young people, families with small children or even seniors. Swimm in the calm sea, sunbath on the fine sand or find a shade in the nearby forest. 

There are many organised boat tours departing from Dubrovnik and visiting all three island in one day. For those who prefer a privacy renting a private speed-boat with a skipper is an ideal choice. This way you will swimm in the secluded bays, find your own beach and completely relax. 
For active travellers sea-kayaking would be a top choice. This way you can explore hidden spots along the islands and swimm in the secluded bays.


Recommended tours:
Visit the Peljesac peninsula and Ston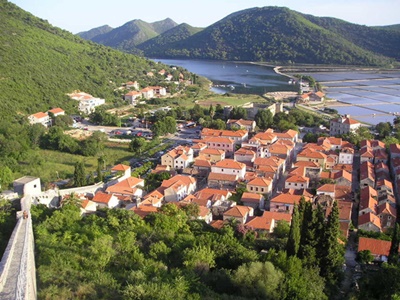 For a relaxing day trip, head out to the Peljesac peninsula dotted with picturesque villages, vineyards and beautiful beaches. Mali Ston bay is home to the delicious oysters which can be tasted from several sea-food restaurants. The area is famous also for wine production and you can visit one of many local wineries to sample quality wines.


Recommended tours:
Visit Konavle - the countryside near Dubrovnik
From Dubrovnik you can easily visit Konavle region, which is situated 15-20 minutes' drive to the south. This rural area is known for beautiful scenery and small villages dotted along the valley.

Here you will find rural household which produce its own wine as well as other food products. You will also see waterfalls and water mills, learning how flour was made. Another favourite stop in Konavle region is Sokol Grad, a restored fortress dating back to 2000 BC.

You should also visit the southermost city of Croatia, Cavtat where you can dine in one of many waterside restaurants.


Recommended tours:
Taste delicious local food and wines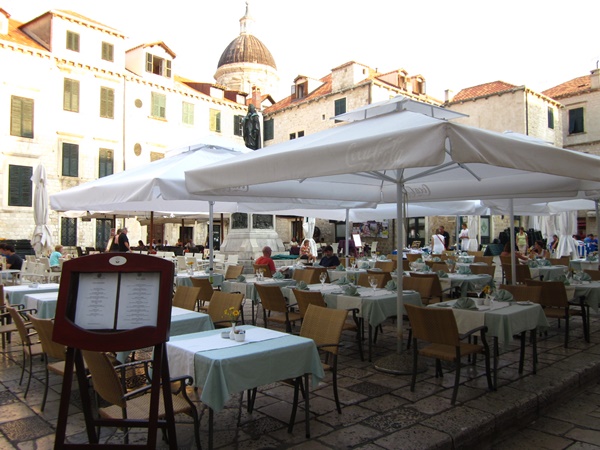 Dubrovnik is ideal for al fresco dining
Dubrovnik as well as the rest of the Dalmatian coast is famous for its tasty Mediterranean cuisine based on locally grown produce and fish and sea-food from the Adriatic Sea. These food delights along with great local wines can be enjoyed at many restaurants throughout the city. 


Our selection of food & wine tours
Jun 14, 20 11:39 AM

A walk along Dubrovnik's famous city walls is a unique and wonderful experience and a must-do when visiting Dubrovnik! Find out all useful info for the best experience while visiting the City walls!

Jun 07, 20 04:48 AM

Take a day trip from Dubrovnik to the sunny islands and beutiful countryside - Elaphites, Mljet, Korcula, Cavtat, Konavle, Peljesac, Ston...

Jun 07, 20 04:47 AM

Find your ideal Dubrovnik accommodation - from hostels, apartments, guesthouses to a range of hotels and luxury villas!