Things to Do in Dubrovnik
Things To Do In Dubrovnik
Beutiful city of Dubrovnik is one of the best know travel destinations in the Mediterranean and it is a perfect place to visit either for a day or longer.

With its unique Old Town dotted with numerous historical sights, beautiful beaches and nearby islands there is lot to explore while there. 

We listed below some of the most interesting things to do and see while either on a short break or spending your holidays in Dubrovnik. See also our list of best things to do in Rome and Ljubljana!


Walk along the famous City walls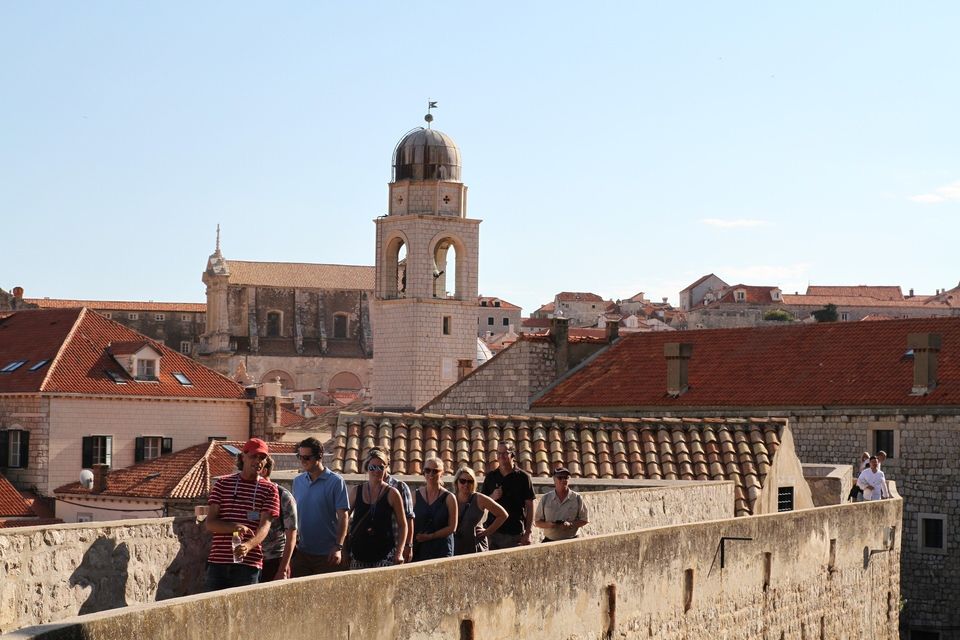 Tourists walking along famous Dubrovnik City walls
One thing you shouldn't skip while in Dubrovnik is to take a walk along the famous city walls that surrounds the historic centre in the length of 2 km. There are 3 entrances to the City walls but the main is easily found at the beginning of Stradun (once you enter the Old Town from Pile Gate). 

Walking the walls is a unique experience for visitors, as they can enjoy stunning views from above, view Dubrovnik sights from completely different angle and take some amazing photos. It takes 2-3 hours to walk the entire length of the walls. Check out our guide to walking the City walls and make the most of it.


For those who wish to learn more insider's tips about Dubrovnik history and nowaday life, we recommend booking a guided tour along the City walls. We love this City walls guided tour with morning and sunset options or even a private one. Or why not to combine Old Town walk with City walls walk with this combo tour.


Taking a ride on the cable car is a must-do if you want an aerial view over Dubrovnik. The views of the city and the Adriatic Coast are spectacular from up here.
We also recommend dining at the Panorama Restaurant. If you want a table with a view of the city, call ahead for a reservation. Dinner here at sunset would be amazing.


Get a bird's eye view of Dubrovnik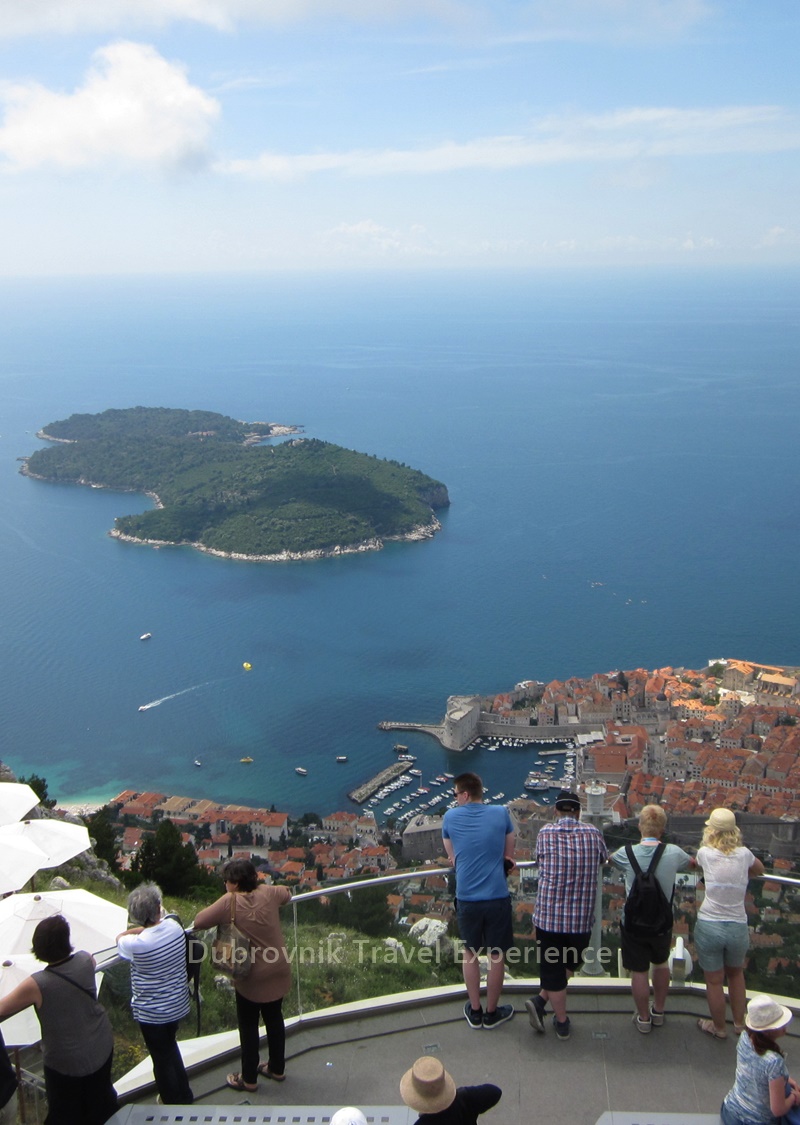 A view of the Old Town and the island of Lokrum from Srdj
The Old Town surrounded by the City walls looks amazing from the top of Mount Srdj.

The quickest way to get there is to take a fun cable car ride (the embarkation point is situated just above the Old Town). Once there enjoy amazing views over the city and the islands and capture beautiful photos for your travel album. Or, just relax and have a drink or lunch in Panorama Café & Restaurant.

For history lovers, there is Homeland War Museum which can be visited. Or just learn about recent history of Dubrovnik on Dubrovnik veteran guided war of independence history tour.

For something completely different, join a buggy safari tour, starting from the port area and have fund off-road ride to the top of the Mount Srdj (there is also a sunset tour available).


Wander the street of Dubrovnik and explore top sights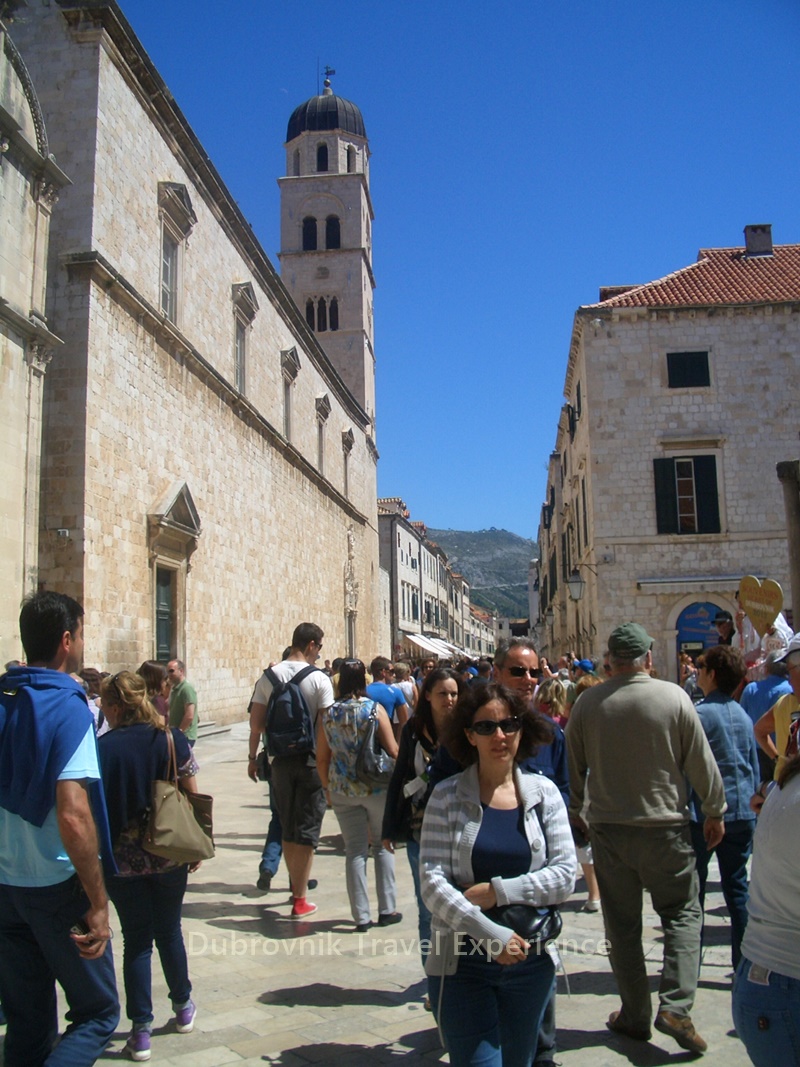 The Stradun street
Dubrovnik Old Town is located within the fascinating city walls which stretch 2 km around the city. Although, the famous city walls are the most visited sight in Dubrovnik there are also many other attractions that has to be explored.

Once you enter the Old Town you will find yourself on the main street called Stradun. Have a stroll down this beautiful promenade then explore one of many narrow streets from the right and left. You will stumble upon cute souvenir shops offering local products, restaurants with amazing food or little galleries.


For history lovers, a visit to Sponza Palace or Rector's Palace is a must as well as exploration of Church of Saint Blaise or Dubrovnik Cathedral.

Get away from the crowd in the back streets of Dubrovnik, or relax watching the sea and small boats in Dubrovnik's Old port. Visit one of many museums, churches and the oldest operating pharmacy in Europe in Franciscan Monastery. 

All these sights can be explored on your own or by taking one of numerous guided city tours. You can choose from private or group tours available in several languages.

Join the local guide on this 1.5 hour Dubrovnik's Old Town tour or transport yourself to King's Landing on Game of Thrones walking tour.


Escape to the island of Lokrum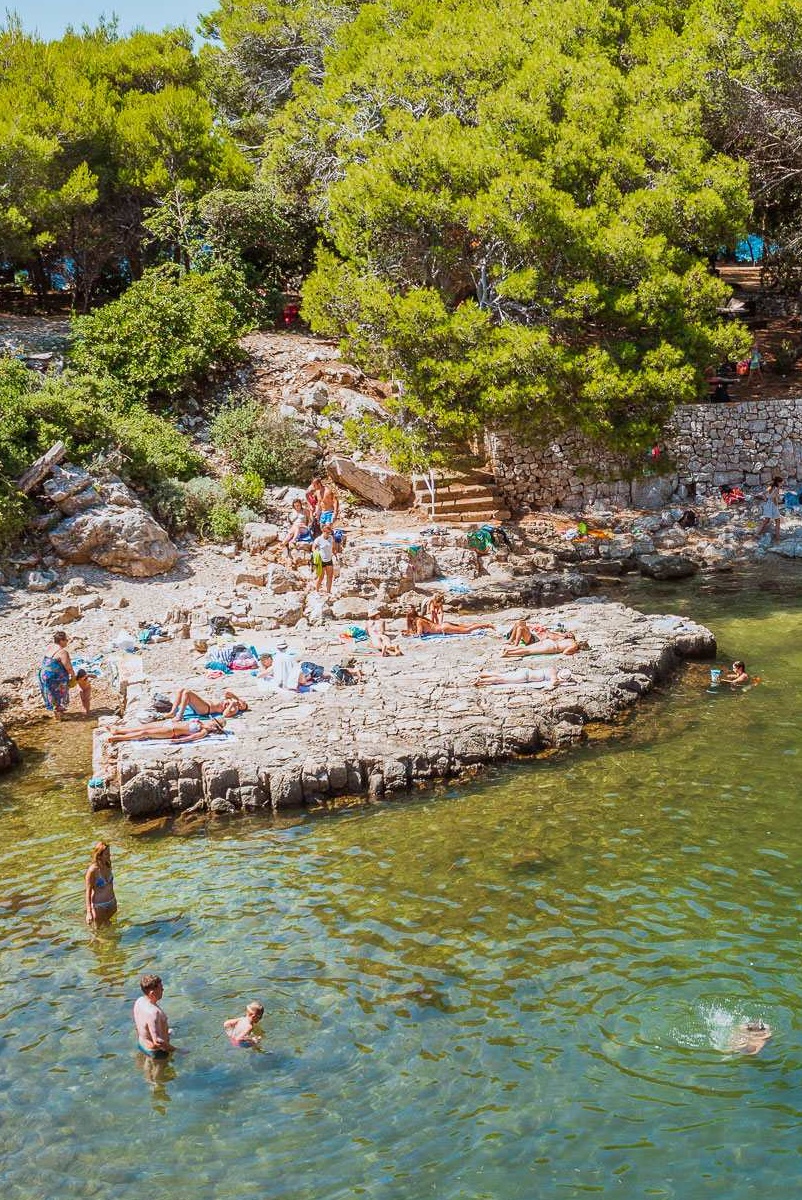 The Dead Sea on the island of Lokrum
The island of Lokrum, the green oasis just across the Old Town, is one of the most popular day trip spots. A short boat ride (10 minutes) will take you the island (buy the tickets online or in front of the boat). Once there you can spend day exploring the island and wandering beautiful gardens (peacocks and rabbits roam the island).

Or drop the beach towel on the rocky spots and soak the summer sun. Then jump into crystal clear waters and refresh yourself. There is also a Dead Sea, a salt lake in the middle of the island, surrounded by pine forests providing shade during hot summer days. It's ideal for families with children, as water is shallow and it's pretty warm.


Old Town History Outdoor Escape Game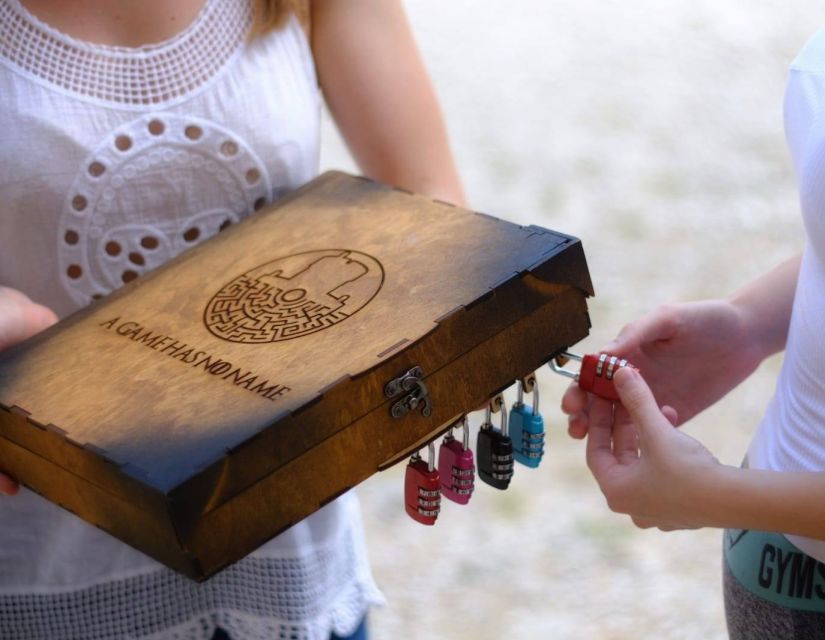 If you are looking for something new and different then take part in Old Town History Outdoor Escape Game. Meat your host in front of the Rector's Palace where he will give you a mysterious wooden book sealed with 5 padlocks and explain your mission. Then, he'll leave you on your own.

You will visit 8 locations within the City walls and at each location you will have to solve puzzles to open the locks in order to discover your next location. The wooden book will be you guide through the most famous Dubrovnik sights. 

This activity is a great choice for the whole family! Book the game online and receive instant confirmation via e-mail!


Paddle along the City walls and the island of Lokrum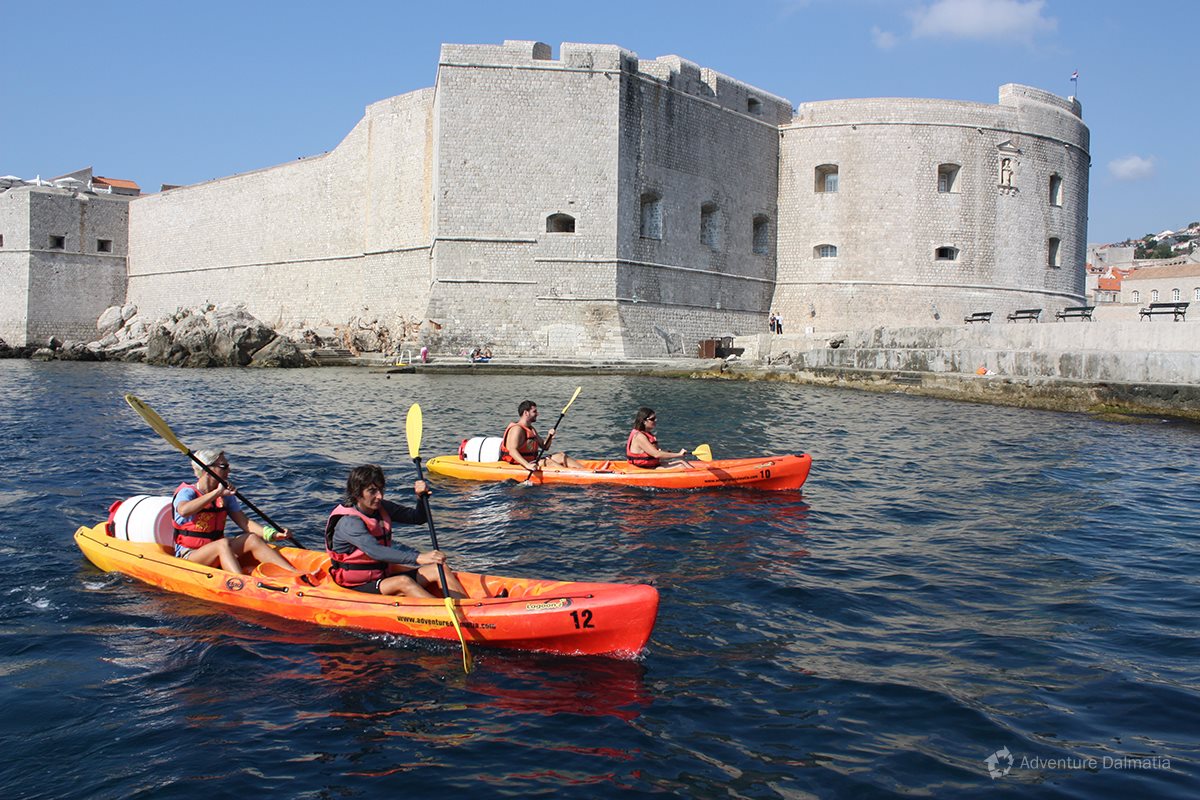 Paddling along the City walls is a unique experience
Dubrovnik is ideal for outdoor activities and one of the most popular is sea-kayaking. You will start your adventure from Pile, paddle along the famous city walls and enjoy a unique view from sea-side, reach the island of Lokrum, take a swim along the way and come back to the starting point.

This activity is ideal for complete beginners and experienced people.

Travellers especially like this guided sea kayaking tour with snack on which you enjoy stunning views of the City walls, swim and snorkel and have a great day on the sea (morning and sunset options available).

Another popular sea-kayaking tour departs from Banje beach, then takes you along the City walls to the island of Lokrum, and then to Betina cave for swimming, snorkeling and cliff jumping.

You will love also this guided sea-kayaking tour which takes you to the island of Lokrum and then to Betina Cave for some snorkeling and a snack (choose from several departures throughout the day).
Taste delicious local food and wines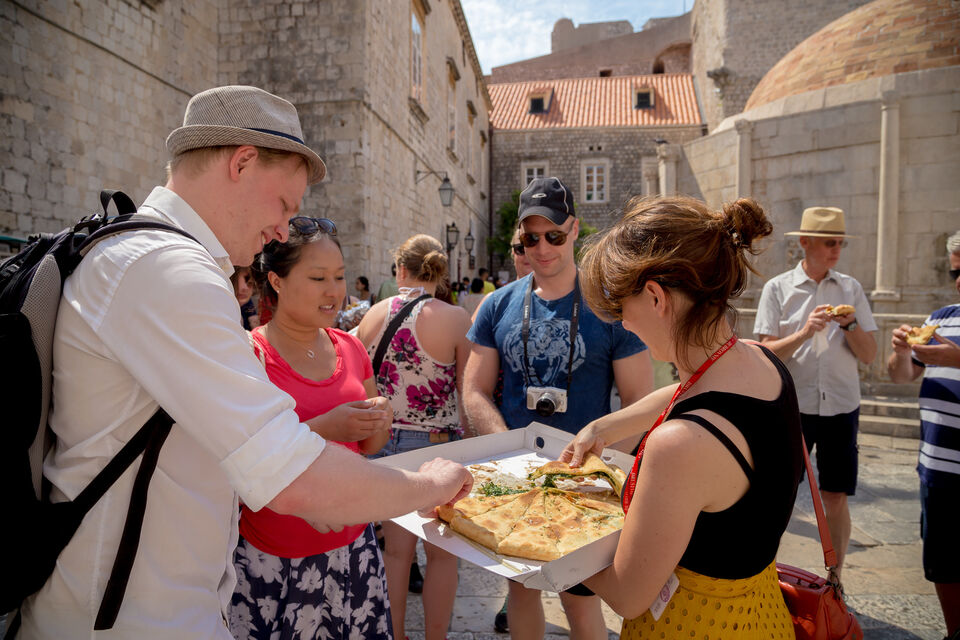 Dubrovnik region is famous for tasty Mediterranean cuisine based on locally grown produce, fish and se-food from the Adriatic Sea. So while here, don't miss opportunity to taste amazing dishes such as grilled fish, black risotto, rozata (well-known Dubrovnik dessert) and much more.
You can have quality meal in Dubrovnik and don't spend a fortune. Just browse through the city and find affordable restaurants.


Or, maybe opt for joining an organised tour which will take you around the city and reveal the best eating spots in Dubrovnik. Tourists love this 3-hour food and wine tour visiting great food spots. The guide will give lots of history and point out various shops with authentic Croatian products.

Or join a cooking class at country house near Dubrovnik and participate in preparing a homemade bread and whole lunch using fresh local products. When meals are done, sit down and enjoy the fruits of your labour over some local wine. Great way to spend a day!


Take a day trip to the Elaphite islands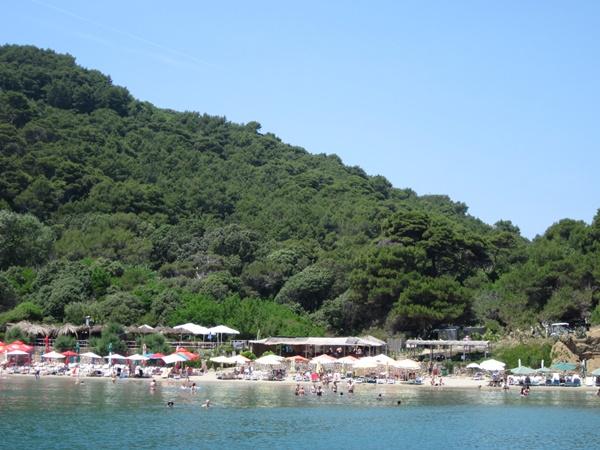 Beautiful sandy beach on the island of Lopud
One of the most popular spots for boat trip from Dubrovnik are the Elaphites, an archipelago situated northwest of the city (the main islands are Kolocep, Lopud and Sipan). The islands with its pristine nature and gorgeous beaches are fantastic for getting away from the city during hot summer days.
The Lopud island is the most popular among them, thanks to the beautiful sandy Sunj beach.
The regular boat service from Dubrovnik port (with affordable price) connects Dubrovnik with islands throughout the day which makes reaching them very easy.



Many tour operators offer Dubrovnik excursions to these islands. This full-day island cruise (with lunch included) is very popular among travellers.

If you want to enjoy the privacy, then this private speed-boat tour it the best choice for you. Visit the Sunj beach and Blue Cave on Kolocep, swim and snorkel and enjoy the day to the most. Or if you would like to combine exploration of Elaphites and Mljet island, join very popular 10-hour speed-boat tour from Dubrovnik.
There is no better way to see the islands then by kayak. You can do this by joining one of many sea-kayaking tours available. Explore hidden beaches, caves and other secret island spots. Main activity kayaking is combined with island walking, swimming and snorkeling. Note that no previous paddling experience is necessary.

This small group guided kayaking tour to Lopud and Sipan and this tour that combines kayaking, biking and exploring the island of Sipan are among the most popular ones.


Visit the Peljesac peninsula and Ston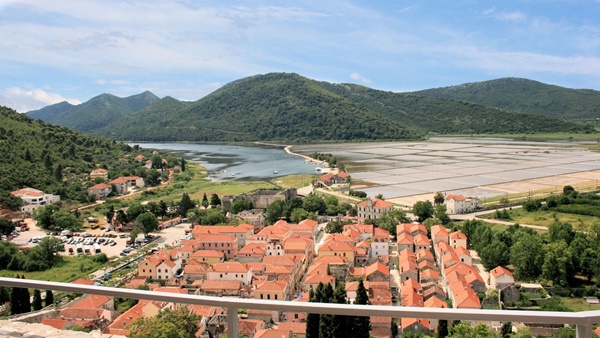 The town of Ston is situated at the very beginning of Peljesac peninsula
For a relaxing day trip, head out to the Peljesac peninsula dotted with picturesque villages, vineyards and beautiful beaches. Mali Ston bay is home to the delicious oysters which can be tasted from several sea-food restaurants. The area is famous also for wine production and you can visit one of many local wineries to sample quality wines.


Explore Peljesac Peninsula
from Dubrovnik
Visit Konavle - the countryside south of Dubrovnik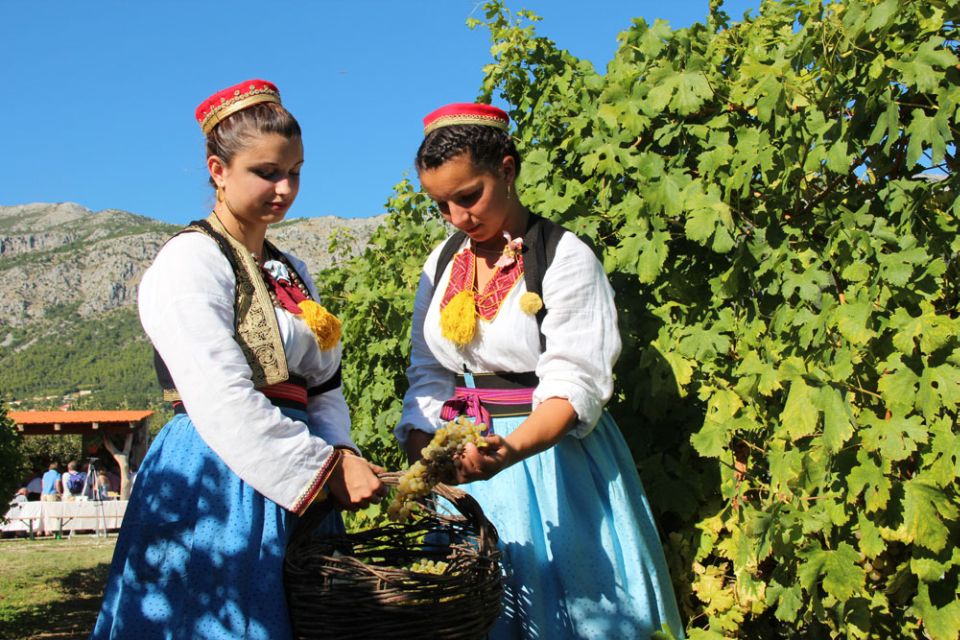 From Dubrovnik you can easily visit Konavle region, which is situated 15-20 minutes' drive to the south. We recommend you to rent a car so you can visit any hidden corner of this beautiful region (find great car hire deals at DiscoverCars).
Possibilities for activities are endless here. Visit rural households and taste delicious local food and great wines, visit water mills for which Konavle are famous. Join an organised tour from Dubrovnik and visit traditional Konavle village and savour some local delicacies and wines.

For a something completely different take a horseback riding tour and wander down hidden trails and take in panoramic views of the Adriatic Sea. Or, for a bit of adrenaline join an ATV Quad Safari tour and explore the wild nature of the Konavle Region. Both tours include pick up from your accommodation).

If looking for a family fun visit Cadmos village adventure park nested deep in the oak woods of Konavle. Challenge yourself against a series of rope courses and ziplines while having a fun.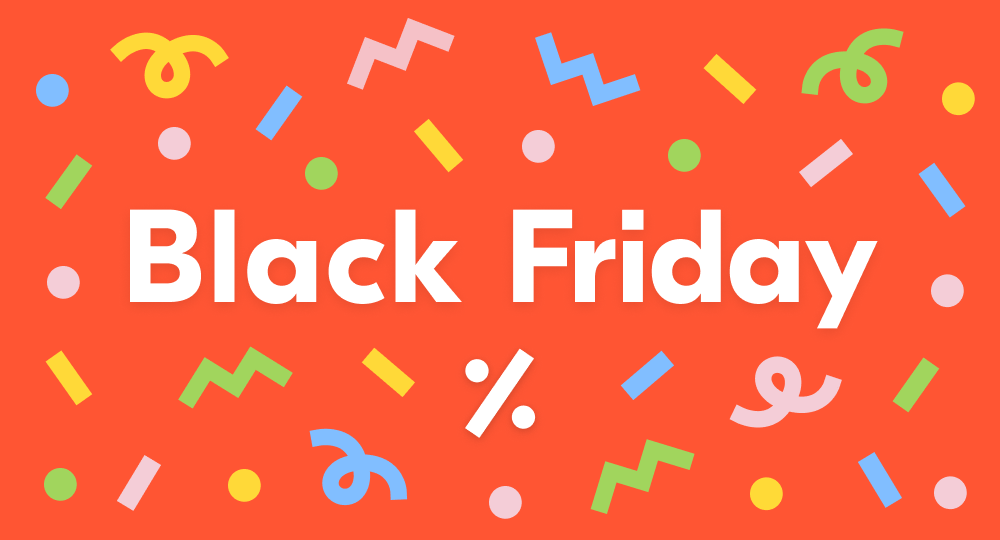 You might also like: