St John's Fortress Dubrovnik
St John's Fortress Dubrovnik

View from St John's Fortress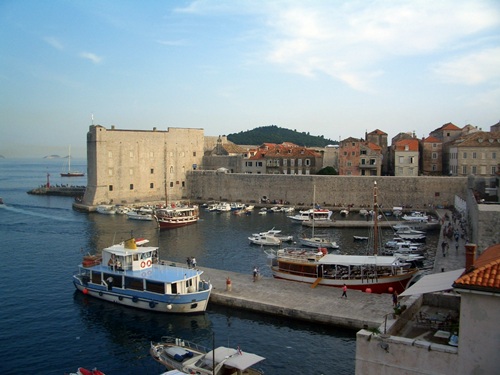 Old port and St John's Fortress
The fortress of St John is a structure on the south-eastern side of the old city harbour. This fortification watches over and protects the very entrance to the harbour. 

The fortress in its current guise dates from the 16th century, with rounded, sloping walls facing the sea and sheer sides towards the harbour, displaying an array of cannon ports. In modern times, this fortress houses the Maritime Museum and Aquarium.

You could spend weeks in Dubrovnik and find something new to do each day. Here is a list of the most popular activities in the city and surroundings. 

For a fun and unique way of exploring Dubrovnik's Old Town, take part in History Outdoor Escape Game - we're sure you'll love it!


Authentic Experiences
in Dubrovnik
Free Cancellation & E-tickets