Getting From Dubrovnik to Mljet
Getting from Dubrovnik to Mljet
(Mljet to Dubrovnik)
The island of Mljet, with it's National Park, is among the most visited islands on the Croatian coast. It's easily reachable from other islands as well as from the coast. The main settlements on the island of Mljet are Sobra, Pomena, Polace and Govedjari.

Getting to Mljet is easy from Dubrovnik thanks to a number of catamaran options including some that operate year round. There are also catamaran services from Korcula, Brac, Hvar and Split to the island of Mljet.

If you're travelling to Mljet by car, there is a ferry connection from Prapratno on the mainland to the village of Sobra.
In the text below you will find out more details on getting from Dubrovnik to the island of Mljet so you can find out the best choice for you.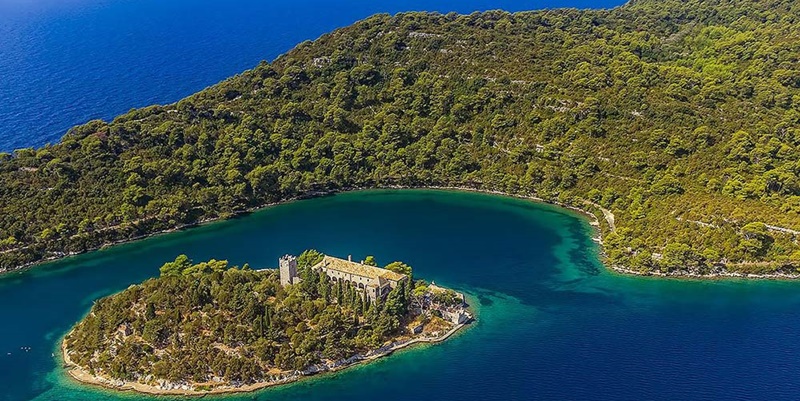 The island of Mljet
Travellers top pick!
If you want to explore the most beautiful southern Dalmatian islands in one day, then join this 10-hour speed-boat tour. You will visit Mljet National Park, beautiful Odysseus Cave, famous Moon Beach and Blue Cave on the Kolocep island. Tasty lunch is included! Travellers are really amazed by this fun boat tour from Dubrovnik!
Getting from Dubrovnik to Mljet by catamaran
The easiest and the fastest way to get to the island of Mljet from Dubrovnik is to take one of catamarans sailing to this beautiful island. Travellers can choose from KRILO and TP Line running catamarans on this route. 

Note that village of Pomena, located just over 15 minutes walk from Malo Jezero of Mljet National Park is the main entry point to the Park. So if you are going to visit Mljet National Park be sure to take catamaran to Pomena, not Sobra.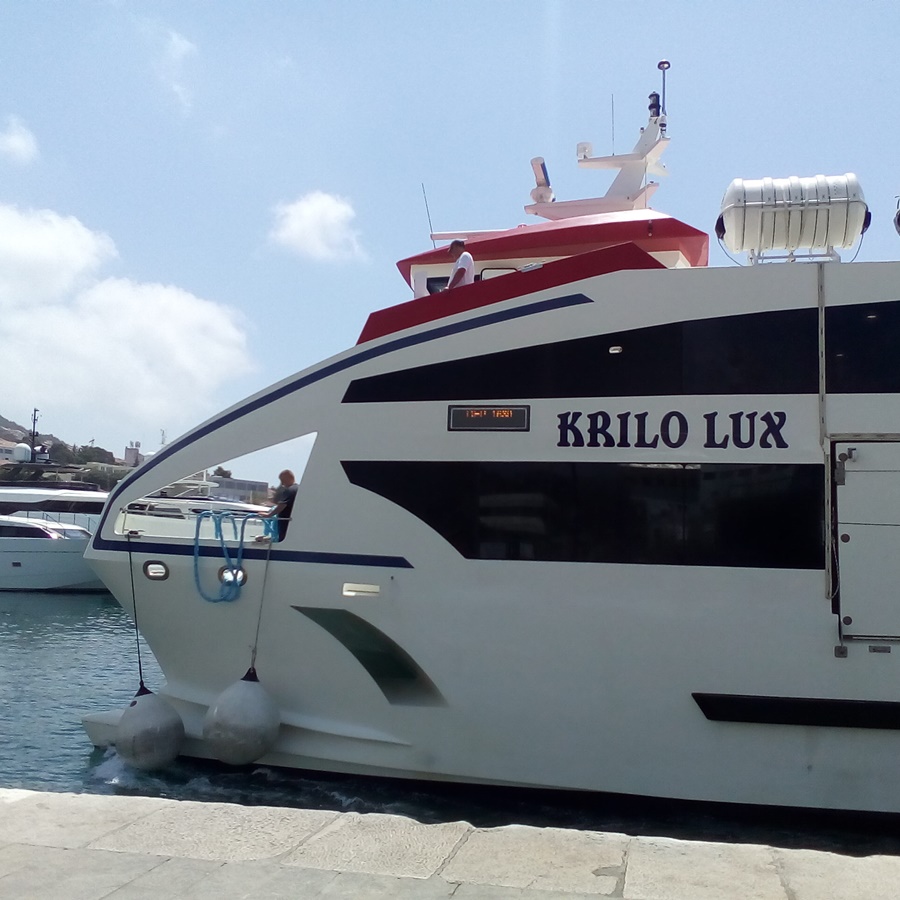 Dubrovnik to Sobra & Polace: There's year-round daily catamaran service, run by TP Line, from Dubrovnik to Sobra and Polace on the island of Mljet. The journey time is about 1 hour to Sobra and 1 hour 40 minutes to Polace. In July and August some services also sail from Mljet to the islands of Korcula and Lastovo. In the winter months, this catamaran only sails to Sobra. Catamaran have two departures in both directions.


Dubrovnik to Pomena: This Krilo catamaran sails daily on the following route: Dubrovnik - Pomena (Mljet) - Korcula Town - Hvar Town - Milna (Brac) - Split, starting from early April until end of October. Catamaran sails from Dubrovnik at 4:30 p.m. and arrives to Pomena on the island of Mljet at 5:45 p.m. (1 hour 15 minutes ride). From Mljet it sails at 10:45 a.m. and arrives to Dubrovnik at 12:05 p.m. 


Dubrovnik to Pomena: A catamaran route from Dubrovnik to Split via islands is operated by TP Line. This service is available daily from June until mid-October. This catamaran departs from Dubrovnik at 3:15 p.m. and arrives to Pomena on Mljet at 4:40 p.m. meaning the journey time is 1 hour 25 minutes. Departure from Pomena is at 1:05 p.m and arrival to Dubrovnik at 2:35 p.m. The sailing time is 1 hour 30 minutes. Check the timetable, prices and book your tickets online!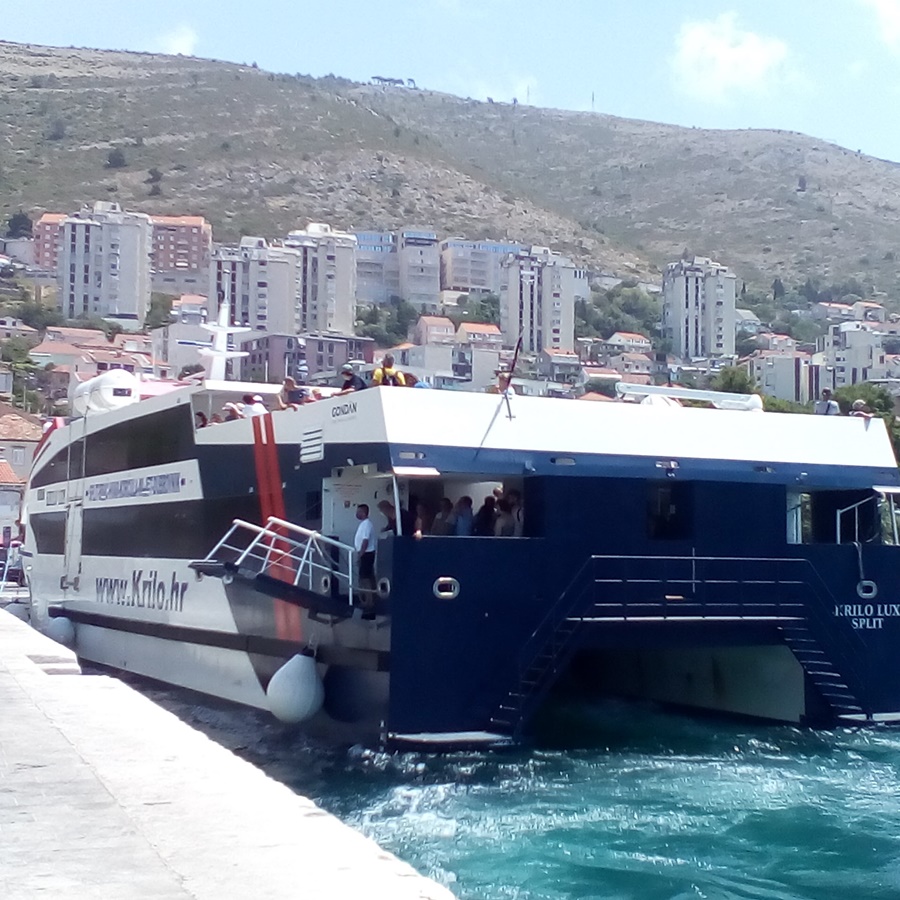 KRILO LUX catamaran
Getting from Dubrovnik to Mljet by ferry
If you are drivining from Dubrovnik to Mljet you should reach Prapratno on Peljesac peninsula and from there catch a car ferry to Sobra on Mljet. This service, operated by JADROLINIJA is available several times a day. The journey time is around 45 minutes. This is the only option of getting to Mljet by car.


Getting around Mljet
There's a bus that goes from Sobra to Pomena (via Polace and Govedjari) on the west of the island and another one from Sobra to Saplunara on the east of the island. These routes aren't so frequent so check the bus schedules upon your arrival to the island. Taxis also exist on the island of Mljet.


Explore Dubrovnik
and beyond: