Travelling Dubrovnik Greece
Travelling From Dubrovnik To Greece
Many travellers while planning their holidays in Europe explore ways of getting between Dubrovnik and Greece. The fastest way of travelling between Dubrovnik and Greek destinations is by plane while you can also travel by ferry via Italy.

In the text below find more info which will help you to plan your travel between Dubrovnik and Greece.


Stradun street in Dubrovnik
From Dubrovnik to Greece by plane

The easiest way of travelling between Dubrovnik and Greece is by plane as the flight takes only 1.5 hour.

Travellers can choose from three different air companies operating between Dubrovnik and Greece capital Athens: Aegean Airlines, Croatia Airlines and Volotea. Flights are available starting from April until the end of October with frequency of several flights a week.

From Athens you can catch planes to almost anywhere in Greece, including popular summer destinations such as Corfu, Santorini, Mykonos, Rhodes and others.

See Greece
Highlights
The airplane flying over Croatia
Getting from Athens Airport to the city & Piraeus port
Once you land to Athens Airport, the easiest way to reach the city is to take a private car transfer. We can recommend Welcome Pickups, the company offering safe and reliable car transfers for the price of local taxi (English-speaking drivers, 24/7 customer service).

Choose from a car transfer from Athens Airport to your city hotel, Piraeus port, central train station or one of bus stations! Book easily online!


If you wish to continue your travel by ferry, head to Piraeus port (located around 12 km to the southwest of the Athens). From there you can catch numerous ferries to the Greek islands such as Mykonos, Santorini (Thira), Paros, Rhodes, Milos, Ios, Heraklion, Symi, Aegina, Hydra and many others.
From Piraeus port you can easily reach Rhodes, one of the most popular tourist destinations in the Dodecanese Islands.

For reaching Kefalonia (port of Poros and Sami) and Zakynthos, you should first travel to the coastal city of Kyllini and from there take one of the ferries to these islands. Or just take a direct flight from Athens to Zakynthos.
Use Direct Ferries to compare connections between each of Greek islands and easily book your tickets online.


Explore
The Best of Dubrovnik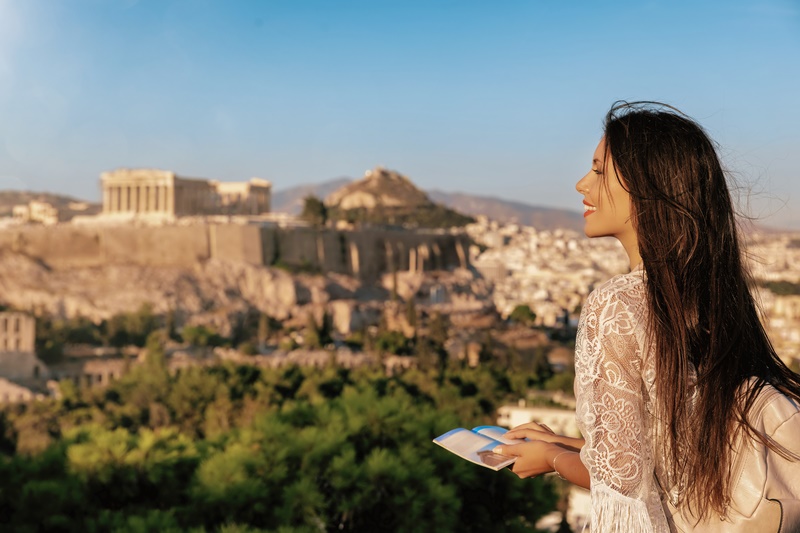 Athens - Greece's capital
From Dubrovnik to Greece by ferry
There are NO direct ferries sailing between Dubrovnik and any port in Greece.

Instead, you will have to take a Jadrolinija's overnight ferry from Dubrovnik to Bari in Italy (crossing takes approximately 10 hours) and from there catch another one to Greece. Jadrolinija ferry on this route runs from June until the end of October several times a week and fares start from €55 (book tickets here).

There are two companies operating ferries from Bari to Greece: ANEK Superfast and Ventouris Ferries. ANEK Ferries and Superfast Ferries jointly operate route from Italy (Bari) to Greece port of Corfu, Igoumenitsa and Patras. This service is available daily throughout the year with stops in Corfu only from 1st of June until end of September.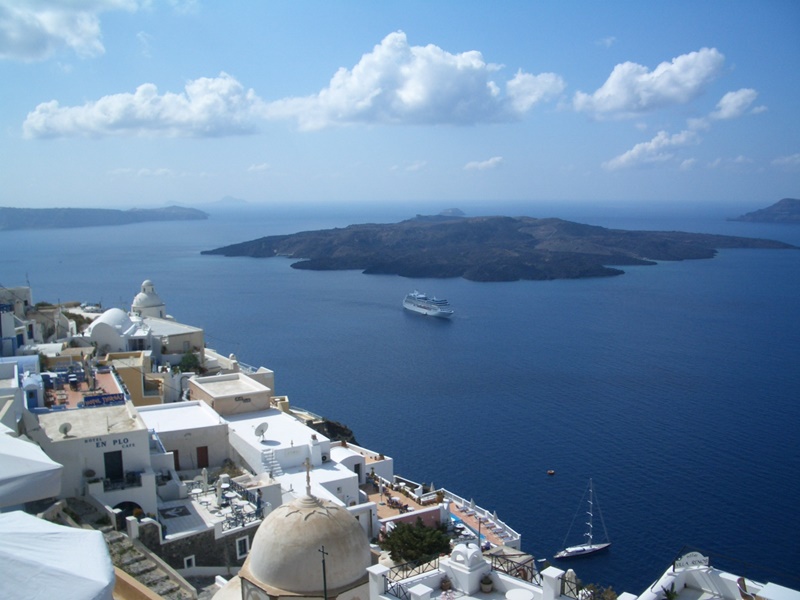 The Greek island of Santorini
If your final destination is Athens it is recommended to take ferry all the way to Patras (crossing time is approximately 17 hours), due to better connections to Athens. Once you arrive to Patras, you have option of taking a shuttle bus (organised by ferry company) or train to get to Athens.

From Athens you can catch a flight to any other destination within Greece. Or head to Piraeus (only 12km from Athens) to catch ferries to popular Greek islands such as Santorini, Mykonos, Corfu, Rhodes and others.

Direct Ferries make it simple to compare all ferries and speed-boats connecting Athens with Greek islands, find the most affordable tickets and book easily online.


Travelling from Dubrovnik to Greece by bus

If you plan about getting from Dubrovnik to Greece by bus, be aware that there are no direct bus connections. You should take a bus from Dubrovnik to Montenegro, from there change to Albania and further to Greece. This could be quite challenging and time consuming so thing about taking a ferry or a plane instead.


Explore
the Best of Greece