Staying In Gruz
The neighbourhood of Gruz, situated about 2km to the west from the Old Town, is a great choice for staying while on holiday. Here you will find port which serves both local ferries and cruises.

From Gruz you can easily reach the Old Town as well as beaches in Lapad and Babin Kuk by frequent city buses.

The main bus station with buses to numerous destinations in Croatia is situated here. From here you can catch also buses to Cavtat and the rest of suburban places in the area (Konavle, Ston and Peljesac).

The neighbourhood offers numerous accommodation options, starting from hotels to privately run apartments.

We can recommend Hotel Porto (modern new hotel) as well as The Berkeley Hotel (modern spacious rooms and excellent service) for wonderful stay.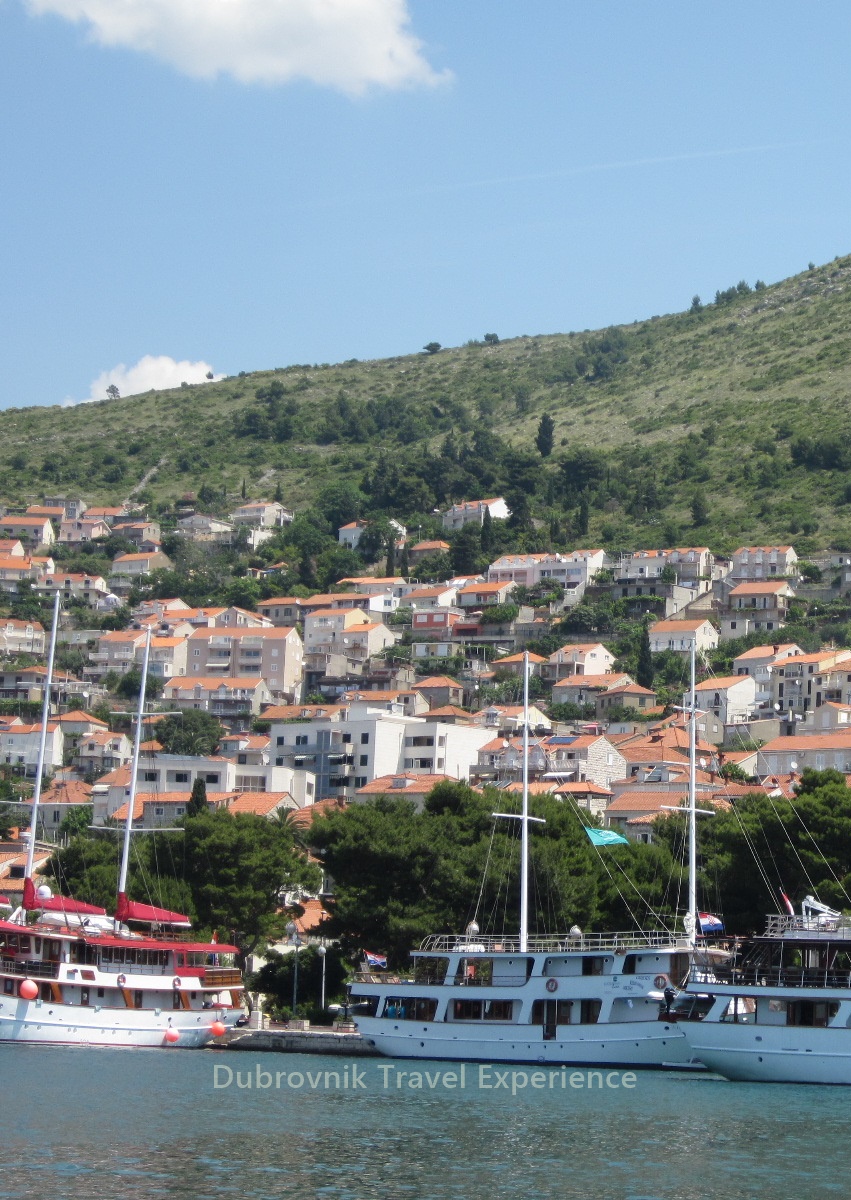 Tourist boats in Gruz
What you'll find in Gruz
Along the coast in Gruz there are rent-a-car offices, exchange offices, tourist agencies, souvenir shops, small craft stores, bakeries, restaurants, café bars, department store, pharmacies and many other facilities.

Also there is the largest open market in Dubrovnik when you can buy supplies of fresh fruit and vegetables, freshly caught fish and other tasty seafood.

For a unique experience, visit Red History Museum, situated in the last factory complex in Dubrovnik, close to the port. In this museum visitors can explore and experience what it was like under the Yugoslav regime.


The cruise & ferry port in Gruz
It's easy to catch local ferries from Gruz
Staying in Gruz make it easy to catch local ferries/catamarans ideal for day trips. The Elaphite islands (Lopud, Kolocep and Sipan) are great choice for escaping the city crowds during the hot summer days (the fare to the most popular island - Lopud, with beautiful Sunj beach is €4.90).
These islands are dotted with fisherman villages and beautiful beaches. Take the morning ferry from the Gruz pier and return in the early evening.

The Mljet island is another great destination for those who are active (you can walk, hike or ride a bike there, or even take a swim). Those who travel further to Korcula, Brac, Hvar, Makarska or Split, have a great choice of catamarans running from Dubrovnik.


The best activities from Gruz...
Most of organised day boat tours depart from Gruz port and you'll find easy to catch them.  We would recommend whole-day speed-boat tour which takes you to the most beautiful island spots in the vicinity where you'll enjoy to the fullest.