Getting to Hvar From Dubrovnik
Getting to Hvar from Dubrovnik
Many travellers are looking for the best way of getting from Dubrovnik to the island of Hvar. The easiest way of doing this is taking one of available catamarans operating from Dubrovnik to Hvar Town. 

KRILO, TP LINE and JADROLINIJA, are the companies running this route by modern high-speed catamarans (from April until the end of October). The seats are very comfortable and the ride is usually smooth and pleasant.
If you are travelling by car (book an affordable car rental at Discover Cars), you should reach Drvenik, a small village south of Makarska, and from there catch a car ferry to the village of Sucuraj (on the island of Hvar).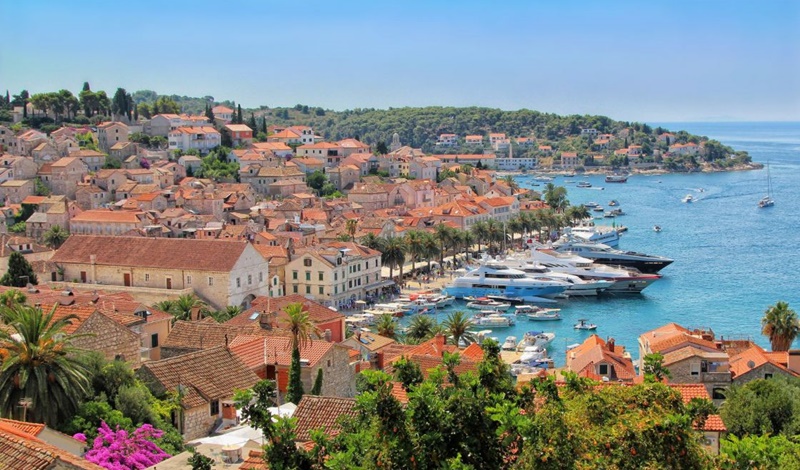 Hvar Town
What to do on Hvar
The best way to explore little villages of Hvar is by bike (rent e-bikes and get maps of what to see!). Or for those who need a guide, e-tuk tuk tour will be great option!

Explore the highlights of Hvar south coast and Pakleni islands on this private speed-boat tour! While on Hvar don't skip exploring Vis island on this small-group boat tour (swim in Blue Lagoon and Green Cave on Vis plus spend time at Blue Cave on Bisevo and Stiniva Beach).
Renting a kayak is a great way to explore untouched Pakleni islands with numerous bays and beaches. Spend morning or afternoon sailing around Hvar and Pakleni islands (small-group tour).


Catamarans from Dubrovnik to Hvar:
Krilo catamaran
KRILO operates super-fast catamaran on the route between Dubrovnik and Split with stops on the islands. One of these stops is Hvar Town, situated in the south part of the island. This modern catamaran is also great for reaching the island of Hvar from Mljet, Korcula and Brac (Milna).

Catamaran departs from Hvar at 8:50 a.m. and arrives to Dubrovnik around midday. Departure time from Dubrovnik at at 4:30 and arrival to Hvar Town at 7:40 a.m. (the journey time 3 hours 10 minutes).

TP Line catamaran
TP Line operates a modern high-speed catamaran on the similar route starting from June to mid-October. Catch this catamaran to reach the island of Hvar from Dubrovnik.

It departs from Hvar Town at 10:45 a.m. and arrives to Dubrovnik at 2:35 p.m. (the journey time is 3 hours 50 minutes). Catamaran sails back from Dubrovnik at 3:15 p.m. and arrives to Hvar Town at 7:00 p.m.

Jadrolinija catamaran
Another company offering catamaran ride between Dubrovnik and Hvar is JADROLINIJA. This service is available daily from early June to end of September.
Jadrolinija's catamaran departs from Dubrovnik at 7:00 a.m. and arrives to Korcula Town at 10:30 a.m. The return from Hvar Town is at 5:55 p.m. with arrival to Dubrovnik port at 9:25 p.m. This catamaran is ideal for making a day trip from Dubrovnik to the islands.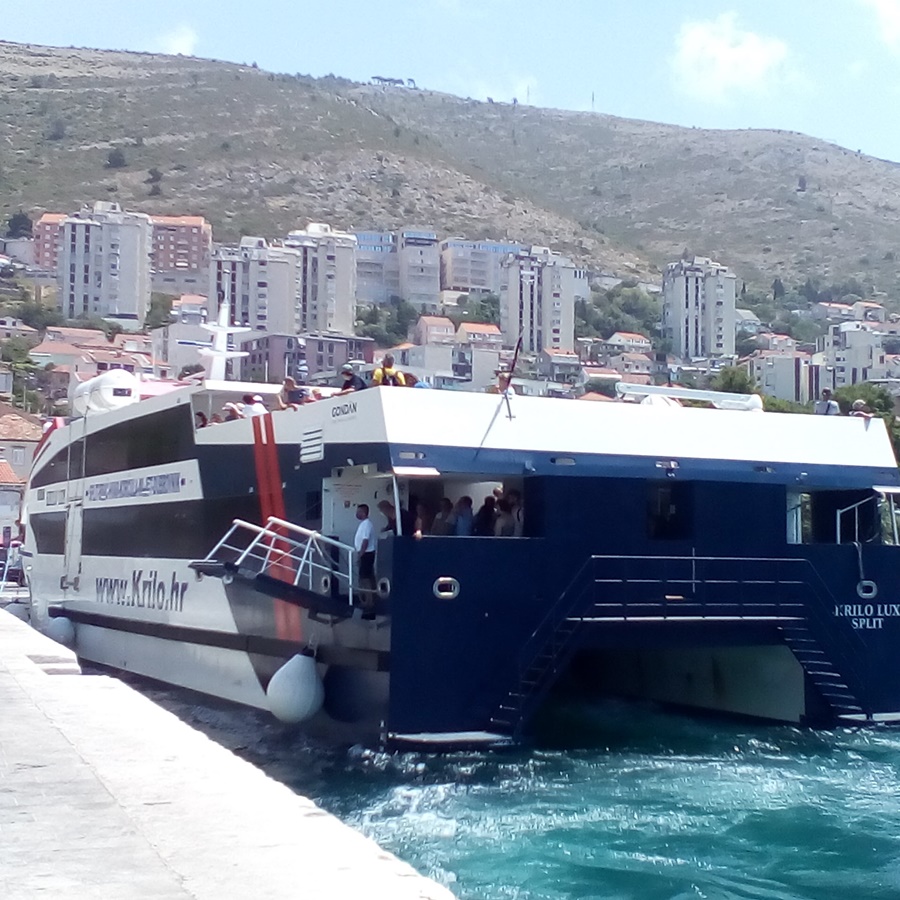 KRILO LUX catamaran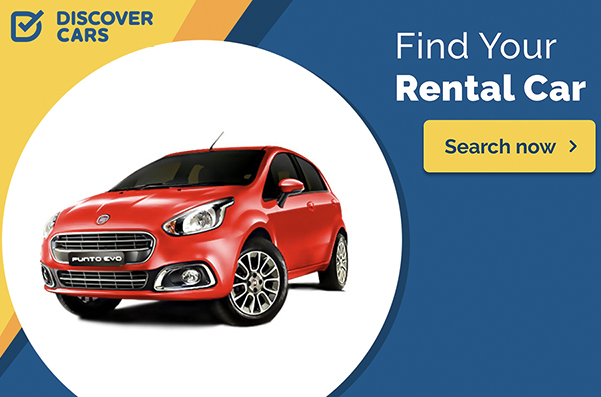 Getting to Hvar from Dubrovnik by car
For those who wish to drive from Dubrovnik to Hvar island the best option would be to reach Drvenik, south of Makarska which is connected to Sucuraj on the island of Hvar.

From these take a car ferry that runs all-year round (35 minutes ride, more frequent sailings during the summer season). From Sucuraj you can reach other destinations on the island of Hvar.

From Dubrovnik to Drvenik you will need around 2.5 to 3 hours. 

We advise you to book your car through DiscoverCars where you can compare a great range of car hire deals from leading rental companies and find the best one for you.