Split to Dubrovnik Krilo Catamaran Ferry
Split To Dubrovnik Krilo Catamaran
(Foot Passenger Ferry)
If you are travelling from Split to Dubrovnik one of the best options is to take a high-speed catamaran. KRILO is one of the shipping companies operating catamarans on this route (daily, from mid-April until end of October).

By taking this catamaran, you can easily travel between the islands of Brac, Hvar, Korcula and Mljet as well as the city of Makarska on the land.

While in Split, spend one day island hopping by a speedboat and explore beautiful Dalmatian islands. Also take a day trip to Krka National Park, one of Croatia's most famous natural wonder and take some amazing photos.
If looking for affordable place to stay in Split, check out these spacious and modern rooms (breakfast included)!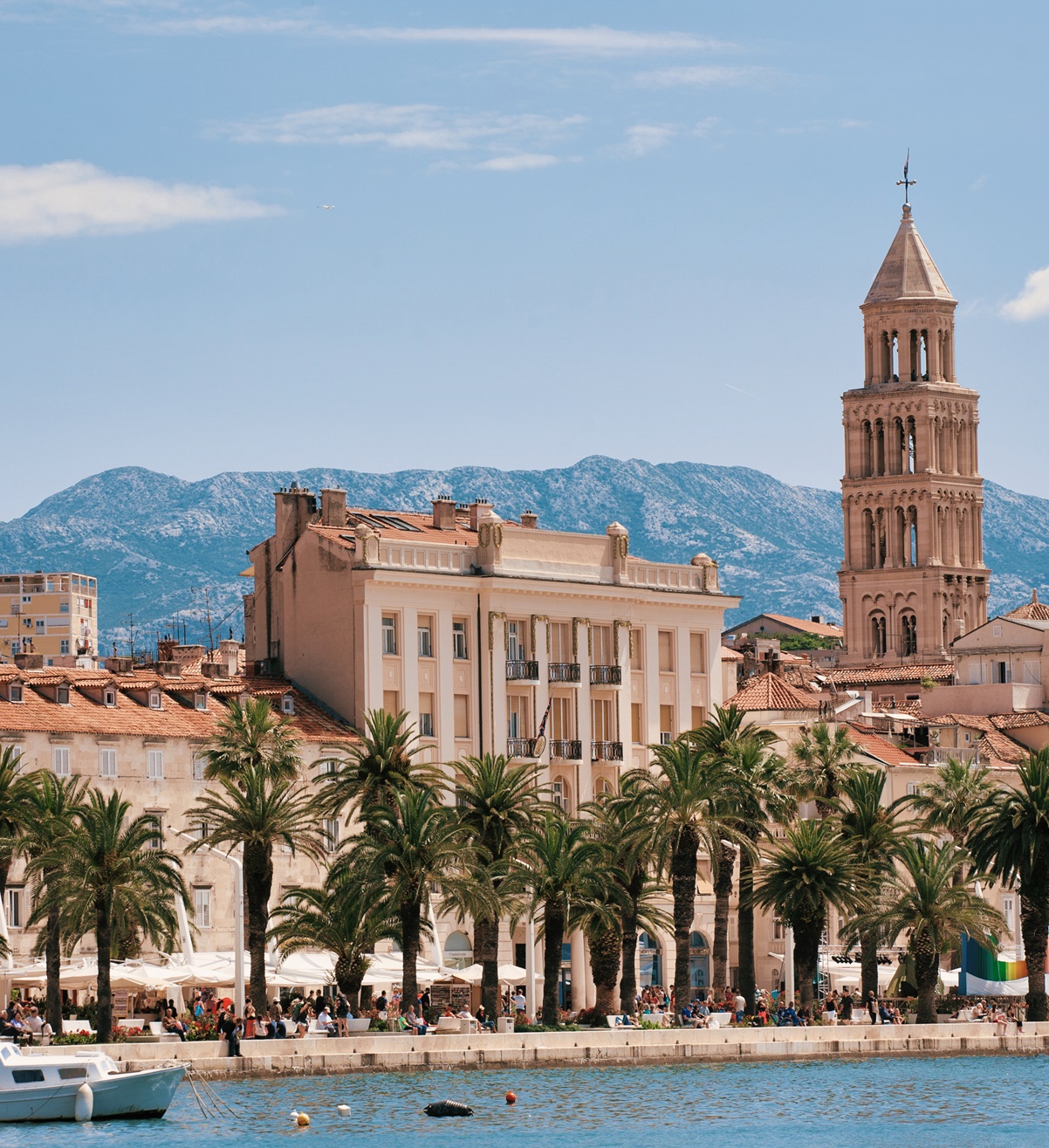 The city of Split
Catamarans sailing on this route are super-fast and air-conditioned, with all facilities needed for a comfortable journey. They carry only passengers and can hold up to 400 persons.


KRILO offers two catamaran routes, both running from Split to Dubrovnik and vice versa with stops on the islands along the way (Milna (Brac) - Korcula - Pomena (Mljet). Sailing time between Split and Dubrovnik is around 4 hours 30 minutes.
These catamarans depart from Split port in the morning (7:00 a.m.) and arrives to Dubrovnik around noon. They sail from Dubrovnik at 4:00 p.m. and arrive to Split in at 7:00 p.m.


Popular Activities
in Split Area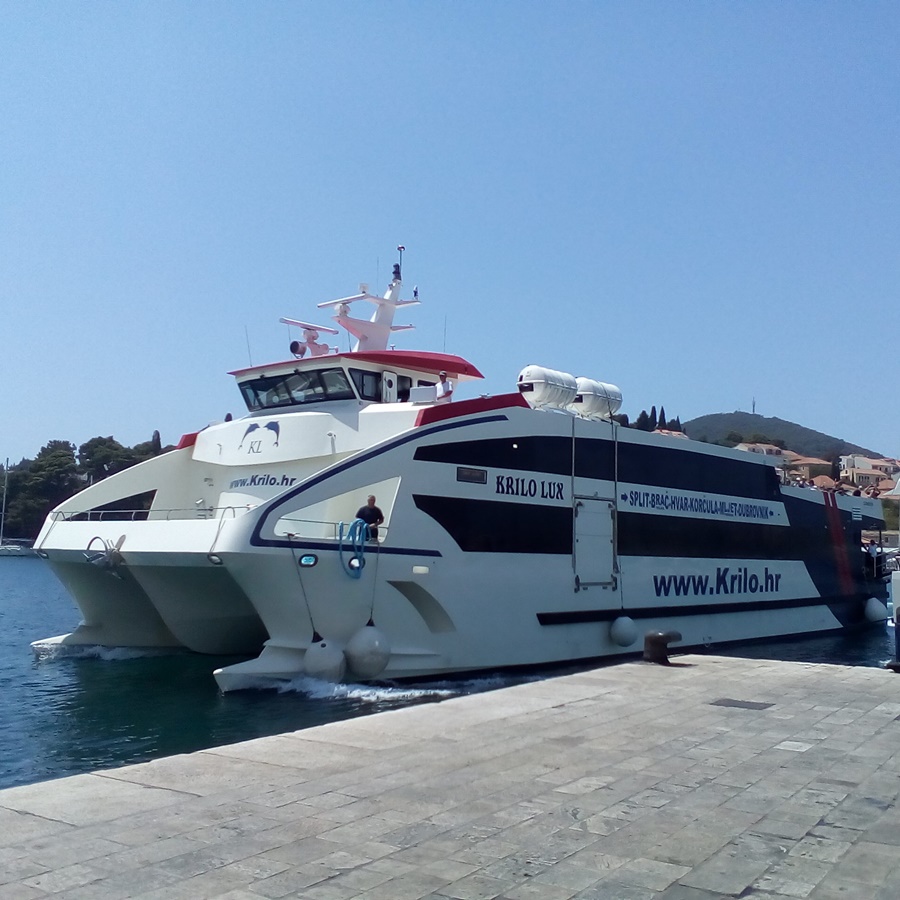 KRILO LUX catamaran sails between Split and Dubrovnik in only 4 hours 30 minutes
Other popular catamaran routes: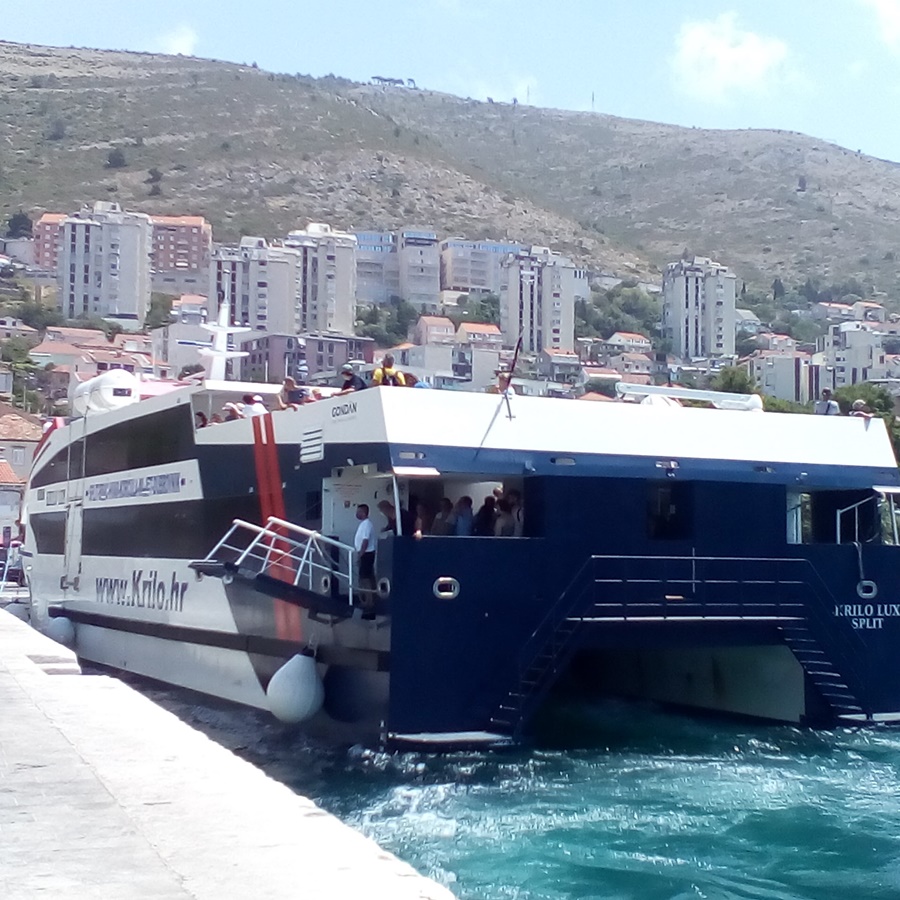 KRILO LUX catamaran in Dubrovnik port
Travel Anywhere
in Croatia
BOOK EASILY BUSES & FERRIES & CAR TRANSFERS