Fiumicino Airport to Rome
How to Get from Fiumicino Airport to Rome
Landing to Fiumicino Airport when visiting Rome and looking for the best way to reach your accommodation? This airport is situated near town of Fiumicino, some 35 km southwest of Rome.

You have 3 options of transport from the airport to the city of Rome; taking train (Leonardo Express or local train), taxi, private car transfer or buses. There are also numerous car hire companies offering car rental at the airport. We don't recommend renting a car at the airport for the reasons you'll find below.
Choosing the transfer depends on your budget and personal preferences.

In the text below find out detailed explanation of each way of transfer from the airport so you can plan and choose the best options for you.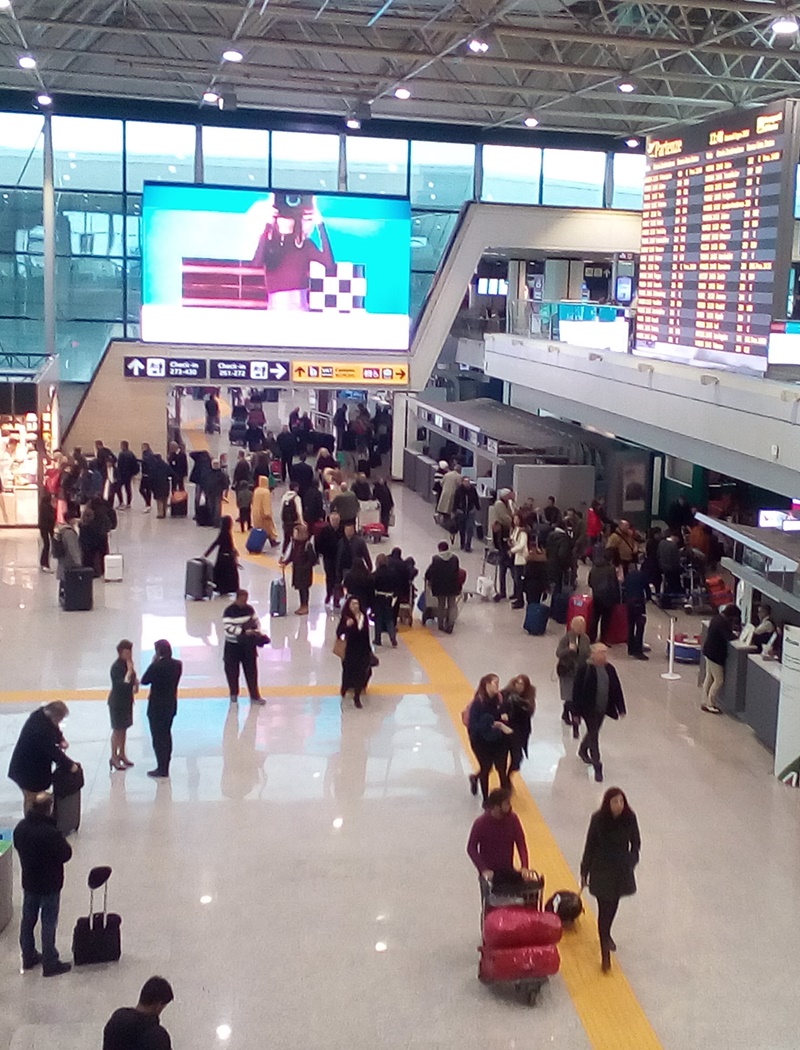 Fiumicino Airport, Terminal 3
Trains to/from Fiumicino Airport
(Leonardo Express and regular trains)

One of the most convenient ways of reaching Rome from Fiumicino Airport is taking the Leonardo Express, direct train which runs between the airport and Termini Station in the centre of Rome.
The train departs frequently from both Fiumicino Airport and Termini (every 15 minutes in peak times and every 30 minutes). The journey takes exactly 32 minutes and the adult train ticket is €14 one-way (book your train tickets here!).
Another kind of transfer from Fiumicino Airport to Rome is the regional train which is slower and doesn't go to Termini. This train makes several stops on the way to Rome, at the stations of Trastevere, Ostiense, Tuscolana and Tiburtina.

If you are staying in one of these districts, these trains could be a great solution for you.
There are also Frecciargento trains which run to Termini Station but continue their travel to Florence. The cost of the ride is €19 and seats are assigned.

Check out here all trains from Fiumicino Airport to Rome and book easily your tickets online. For tips on travelling by train within Italy, check our useful guide!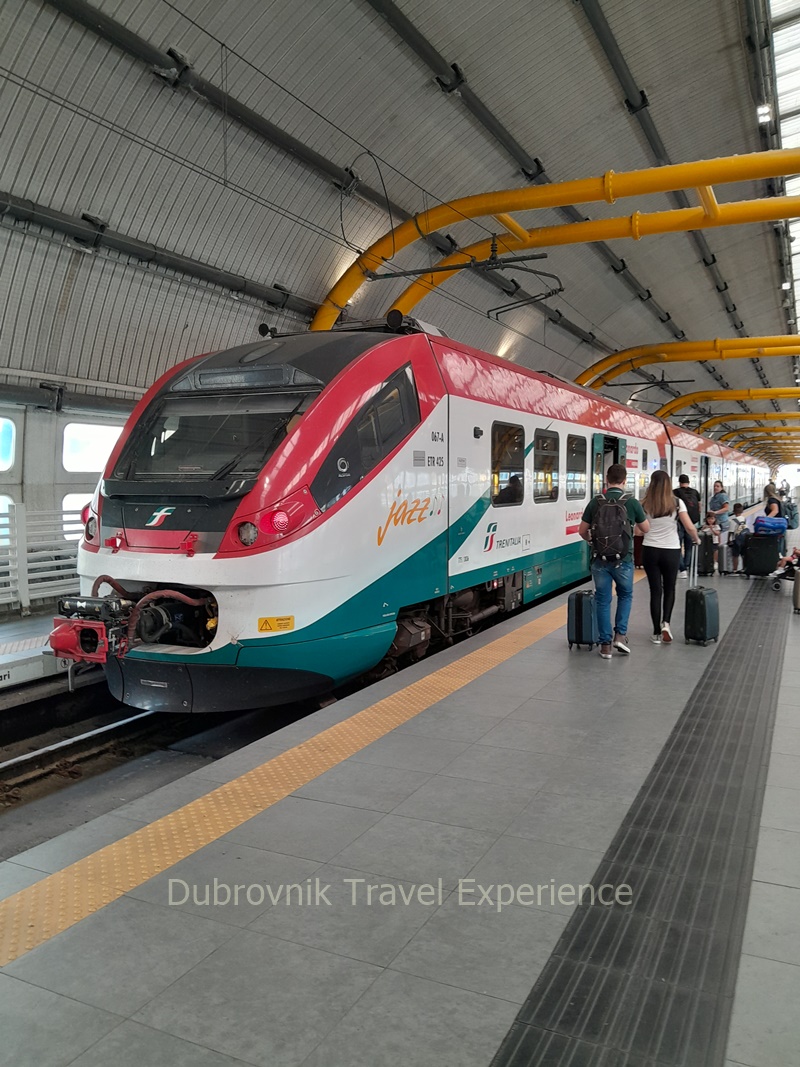 Leonardo Express runs between Fiumicino and Termini in only 32 minutes
Taxi to/from Fiumicino Airport

At the arrival areas of the Terminal 1 and Terminal 3 you will find white taxis lined up outside the airport building. These are official Rome taxis which have a fixed rate for the ride to the city centre which is €48 (accommodation within the Aurelian walls).

The taxi fare includes baggage and is for a maximum of four passengers. When you take a taxi be sure to take white metered taxi registered in Rome (not the town of Fiumicino), otherwise you have no guarantee of the rate.

The ride to the city centre takes approximately 45-50 minutes, depending on the exact location of your accommodation.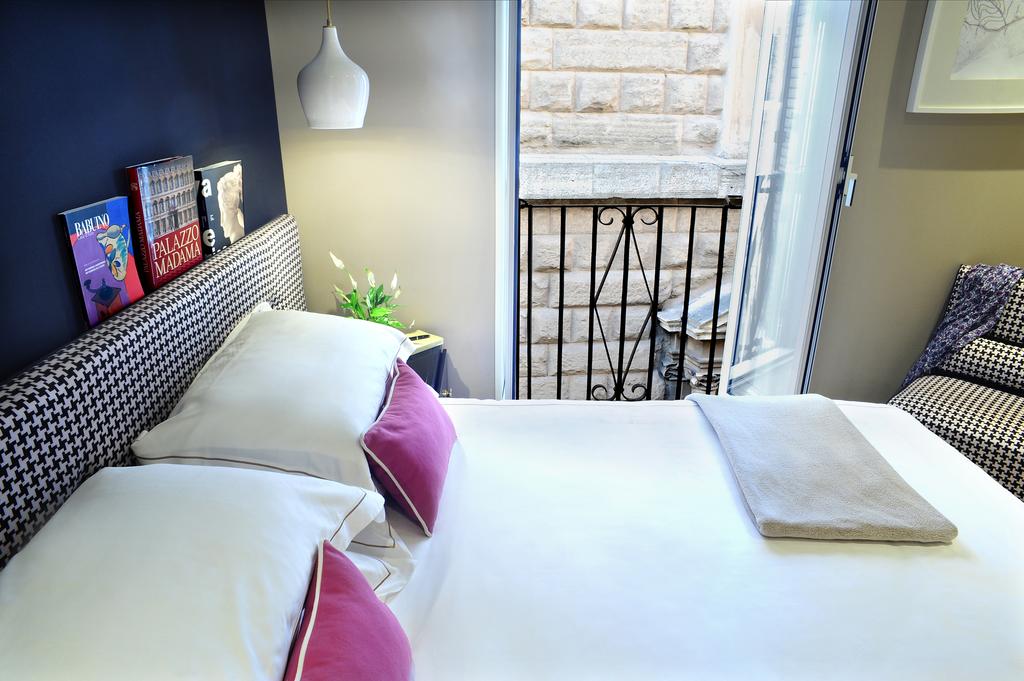 Our top picks for staying in Rome:
Private car transfer to/from Fiumicino Airport

For a completely hassle-free transfer from Fiumicino Airport to Rome, book a private car transfer. Once you land at the airport your friendly driver will meet you as you leave the baggage area, assist you with your luggage and escort you to the comfortable air-conditioned vehicle.

During your transfer, your English-speaking driver will give you insider tips on Rome. 

Note that this transfer is more expensive than the regular taxi, but this way you don't have to worry about payment issues, delayed flights (the driver will wait your) or other problems that might occur during your travel.

We love to book car transfer through the Welcome Pickups, which offers reliable transfers in many worldwide destinations. 
With this company you can book car transfer to your Rome hotel or apartment or even Termini Station if you are continuing your travel within Italy by train (45min to 1 hour drive, average price is €66) or Civitavecchia cruise port (1h 30 minutes drive, around €179).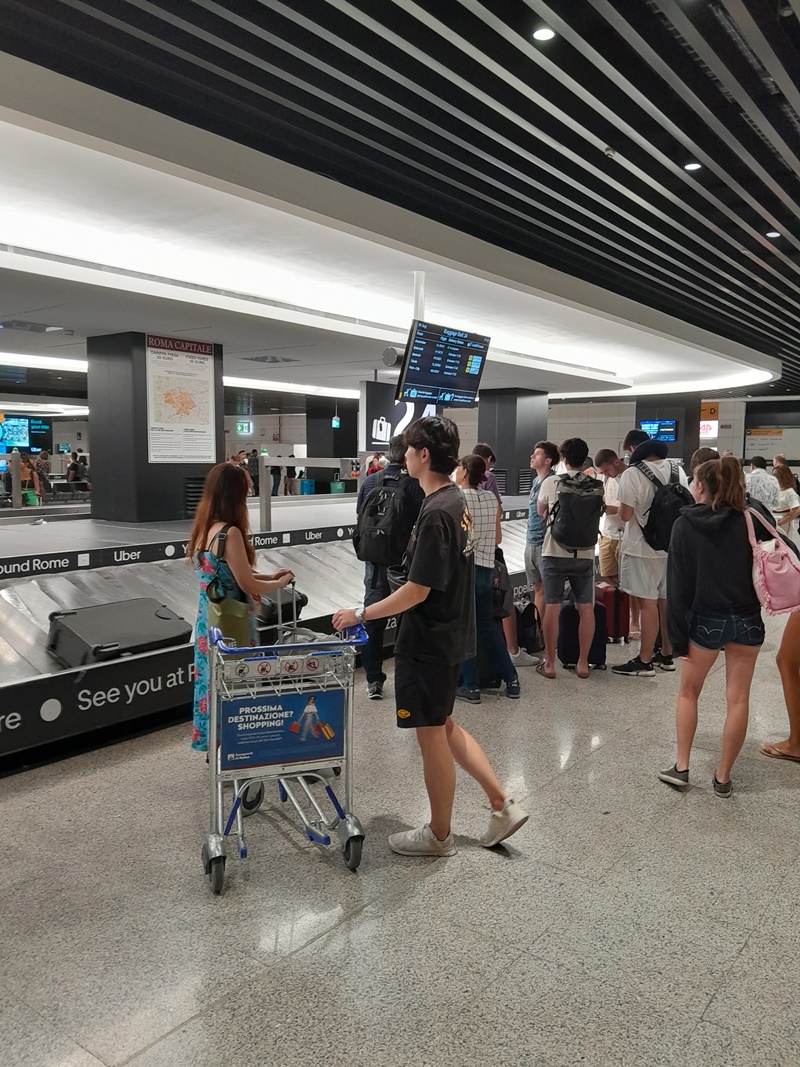 Luggage carousel at Terminal 1
Shuttle buses to/from Fiumicino Airport

The cheapest option of getting from Fiumicino Airport to Rome is by taking a shuttle bus. There are several companies running this service. Buses can be found once you exit the airport building.

Tickets can be purchased at the nearby counters or online. These buses run to Termini Station from where you need to take a metro train, bus or taxi to reach your accommodation.


Renting a car at Fiumicino Airport
We don't recommend hiring a car at Fiumicino Airport and drive to Rome. The reasons are following: you don't need a car while in Rome as it is easy to go everywhere on foot or using a public transport.

If you are staying in the city center, you'll have to pay for parking which is pretty high (at least €12 per day). If you drive into ZTL (zona di traffico limitato), you'll definitely get a fine. Most of Rome's historic center is off limits to cars other than for residents or city vehicles.
It's fine to hire a car if your accommodation is not in the city centre but outside on the outskirts of Rome. Also, it's good choice, if you have driven in Rome before and have a place to park.

If you want to spend a few days in Rome and then continue your travel in Italy, the best way is to rent a car in Rome on the day you leave the city.

We can recommend Discover Cars, where you can compare a range of car hire deals and find the one that best suits you.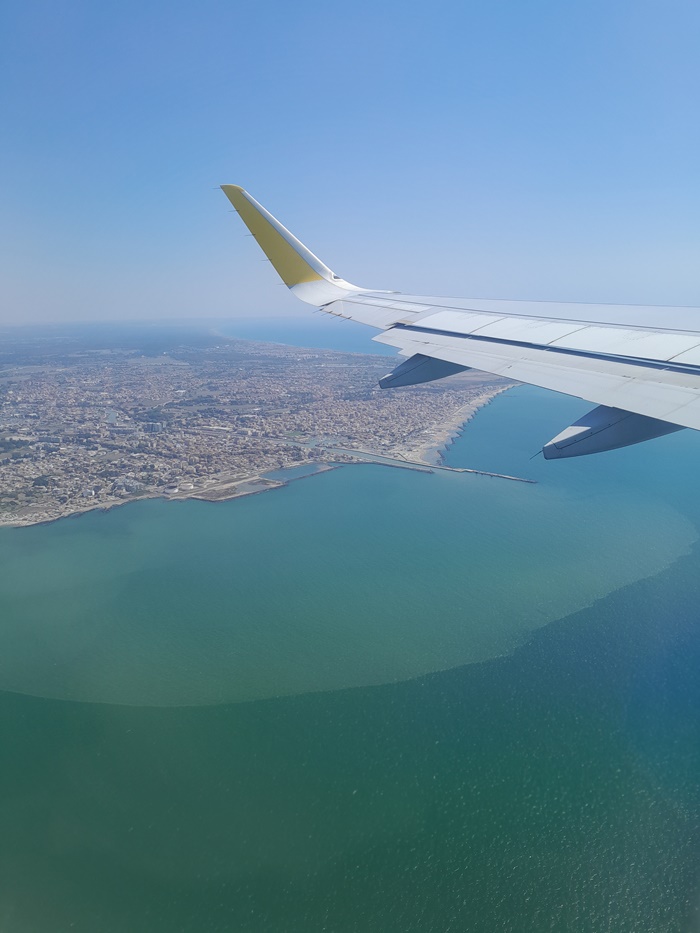 Plane flying over Fiumicino
More useful info for travelling to Italy:
We have lots more information to help you plan your travel in Italy. Check out these pages: