Getting to Dubrovnik By Bus
Getting To Dubrovnik By Bus

Reaching Dubrovnik by bus from elsewhere in Croatia is also easy as there are buses operating from almost any corner of the country. This makes bus travel in Croatia very popular among tourists.

Dubrovnik also has international connections to countries such as Montenegro (Podgorica, Tivat, Herceg Novi, Budva), Bosnia and Herzegovina (Mostar, Sarajevo) and Serbia (Belgrade).

If travelling from European countries such as Slovenia, Italy, Austria, Germany, Czech Republic, Switzerland you will need to reach Zagreb first and then catch another bus to Dubrovnik.

Zagreb is the biggest transportation hub for buses, where you can generally hop on a bus to many destinations like Pula, Rijeka or the coastal cities such as Split, Zadar or Dubrovnik.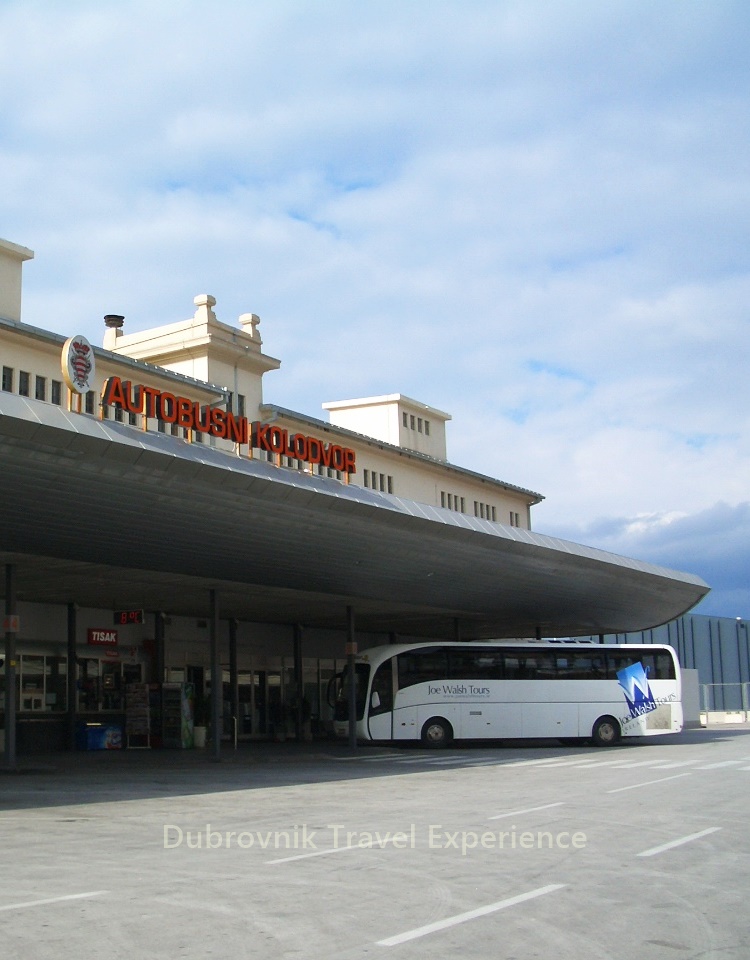 Main Bus Station in Dubrovnik
Most popular domestic bus routes to Dubrovnik:
BUSES FROM ZAGREB
The bus travel from Zagreb to Dubrovnik takes on average 10 to 12 hours, depending on the operator. Buses on this route usually stops in Karlovac, Plitvice Lakes, Split, Makarska, Ploce before arriving to Dubrovnik. The buses from Zagreb to Dubrovnik depart from Zagreb Main bus station.

Use Bookaway and Flixbus to check all available buses and book your tickets online. Find more about other ways of travelling between Zagreb and Dubrovnik here.
Check out all available buses and book your bus tickets here and here!
BUSES FROM SPLIT
Buses running between Split and Dubrovnik are frequent, every 30 minutes of so, which makes this kind of travel between these two cities easy and affordable. Different bus companies operate the route and most of them take coastal route and along the way they stop in Tucepi, Makarska, Baska Voda, Brela, Ploce and Metkovic. The average travel time is approximately 4 hours 30 minutes.

As this is one of the most popular bus route on the Croatian coast, we recommend buying bus tickets in-advance so you get the bus you want. You can easily do that at Bookaway, where you can compare available buses, the latest timetables and book your bus tickets.

Check out other ways of travelling between Split and Dubrovnik in our useful guide!


BUSES FROM MAKARSKA
There are numerous Makarska to Dubrovnik bus services that operate both through the day and even the night. A direct bus takes 3 hours, depending on the traffic.

Use Bookaway to check the latest bus timetables and book your tickets online. For other means of transport between Makarska and Dubrovnik check out our useful guide.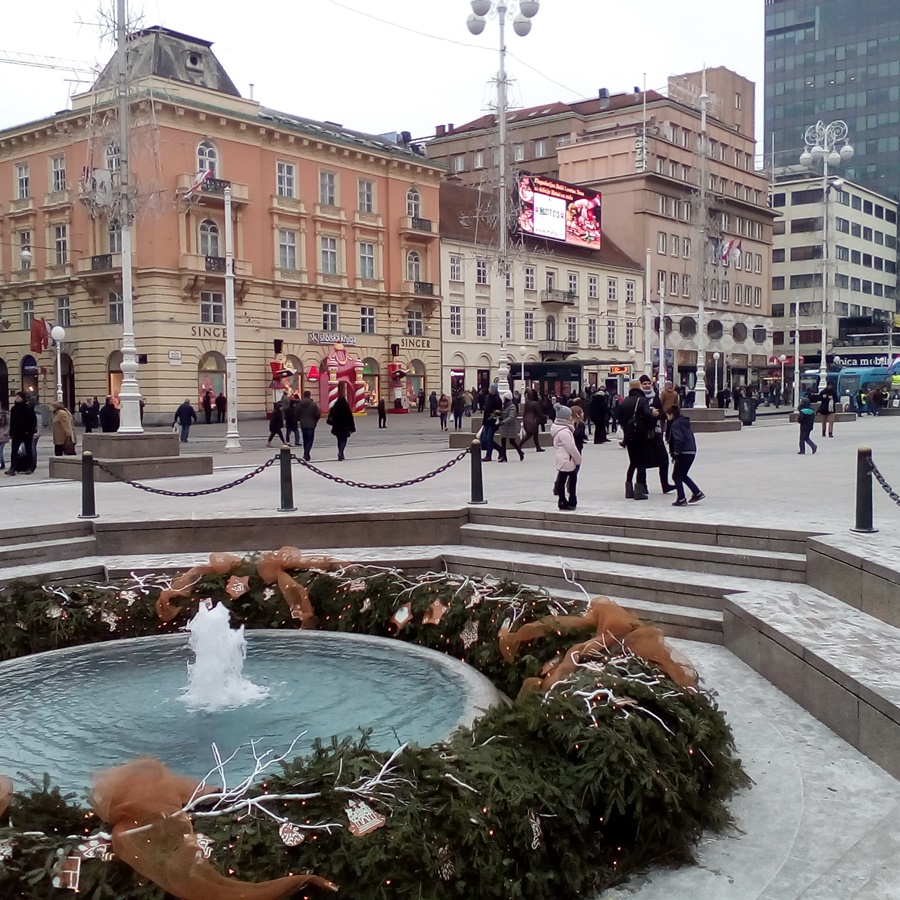 The Jelacic Square in Zagreb
Where to buy bus tickets
Bus tickets for specific bus can be purchased from the departing bus station. Some companies also offer purchasing bus tickets online.

Use BOOKAWAY, an online booking platform, to purchase bus tickets for most bus lines in Croatia and worldwide. We advise you to buy bus tickets in advance especially if you are travelling in high season due to popularity of this kind of travel in Croatia. 

Please note that bigger pieces of luggage must be places in hold of the bus. Each piece costs around 6-7 HRK.

Check out also FlixBus website to find their buses operating within Croatia. If you book with them, you can easily manage your booking online (reschedule your trip, change or add seats, add additional luggage or cancel your booking). When travelling with FlixBus, just show your ticket directly on your phone.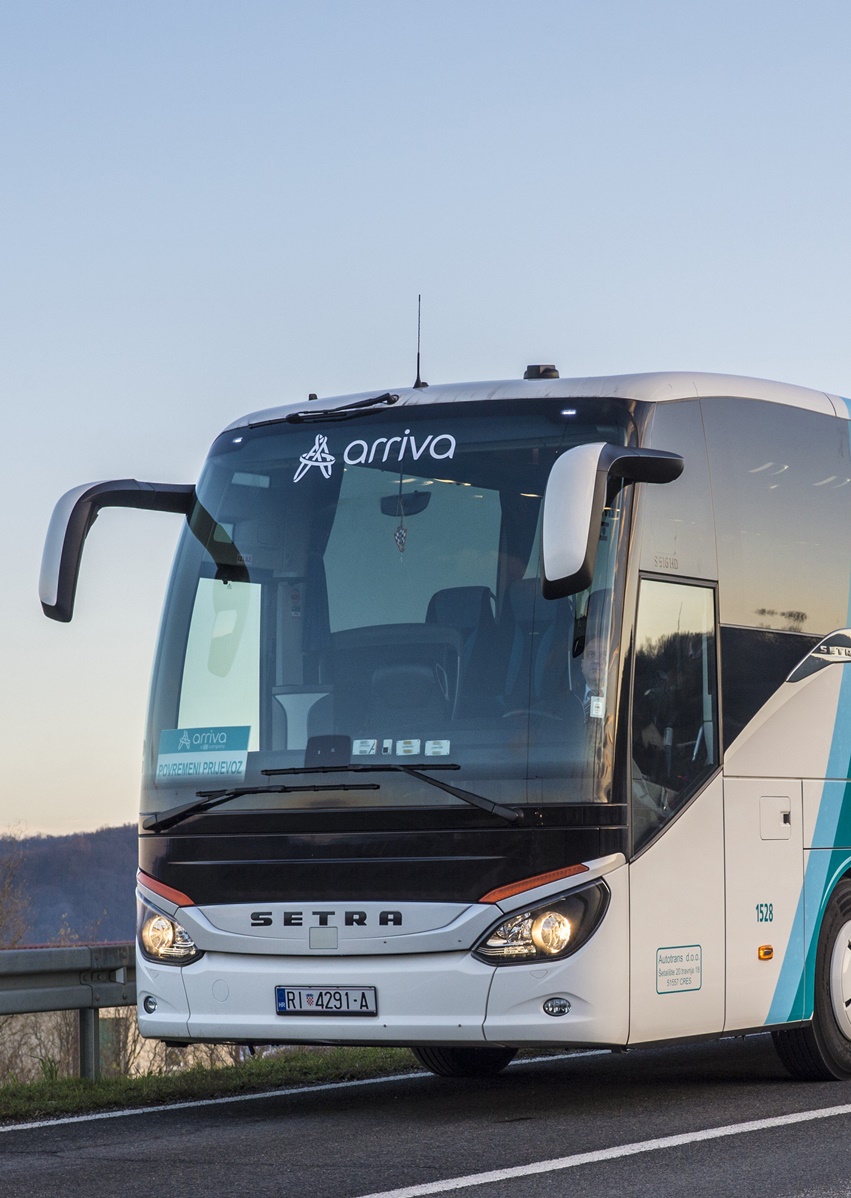 Modern & Comfortable intercity bus
Getting to Dubrovnik by bus from abroad
As mentioned above, reaching Dubrovnik by bus from other European countries is pretty easy but mostly you will need to travel to Zagreb and from there take another bus to Dubrovnik.
Direct buses are only available from neighbouring Bosnia & Herzegovina and Montenegro. There are regular buses operating between Dubrovnik and Ljubljana, Mostar, Zenica, Sarajevo, Tivat, Podgorica, Herceg Novi, Budva, Belgrade in Serbia. From Dubrovnik you can also take a bus from Tirana in Albania.
Use Bookaway to find the latest bus schedules, bus ticket prices and book your tickets online.