Getting from Dubrovnik Airport
Getting from Dubrovnik Airport to Dubrovnik City Centre
Once your Dubrovnik holiday is booked you need to figure out how to get from the airport to your accommodation. Booking your transfer in advance could be a smart choice - it could save you time, hassle and money. Be sure to choose a transfer from Dubrovnik Airport that suits your budget and the size of your group.

Dubrovnik's airport is situated 21km south of Dubrovnik, near the village of Cilipi and it has numerous connections with European destinations. In the text below find detailed info on all transfer options from the airport.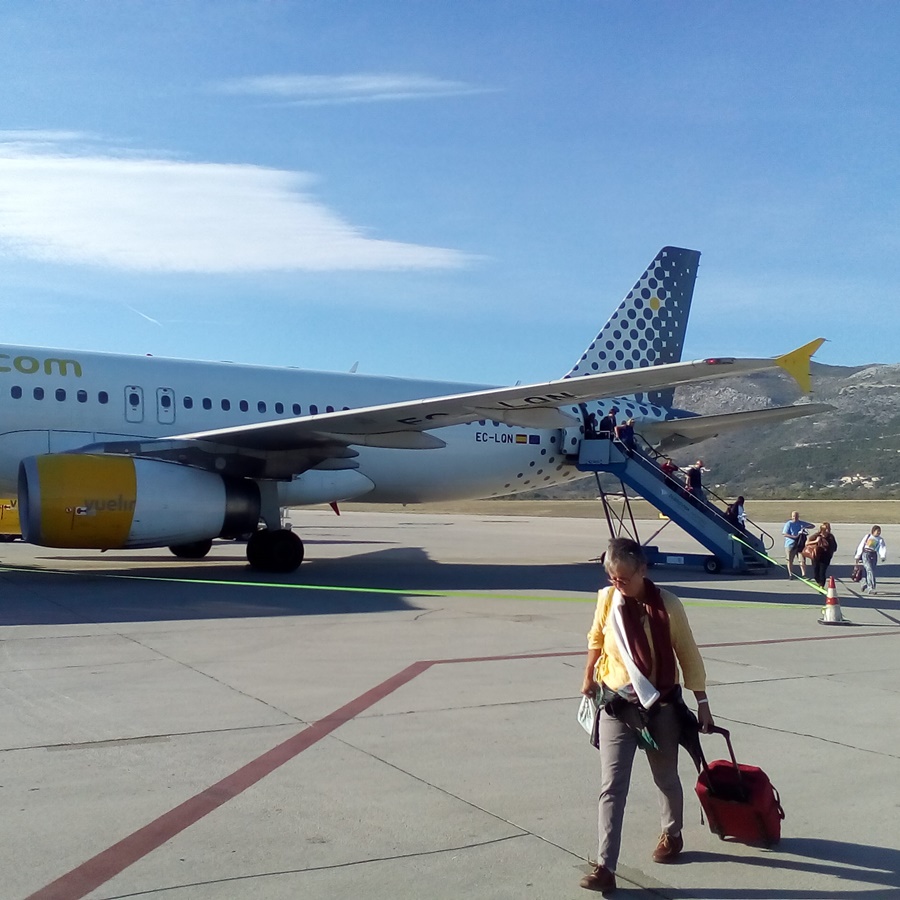 Vueling plane in Dubrovnik Airport
Dubrovnik airport private transfer
The most comfortable and the quickest way of travelling from Dubrovnik Airport to the city of Dubrovnik is a private car transfer. These transfers can be arranged at any time of day and night and are door to door service which will take you to your accommodation.
Prices of this transfer are similar to local taxis, you why not to take advantage of this private service. OCTOPUS TRANSFERS offers great transfer deals from/to Dubrovnik Airport operated by air-conditioned vehicles (instant confirmation).

Travellers can choose from CAR TRANSFER (up to 3 persons) and MINIVAN TRANSFER (up to 8 persons). Once you land at Dubrovnik Airport, a professional English speaking drivers will meet you, assist with your luggage and drive you to your accommodation.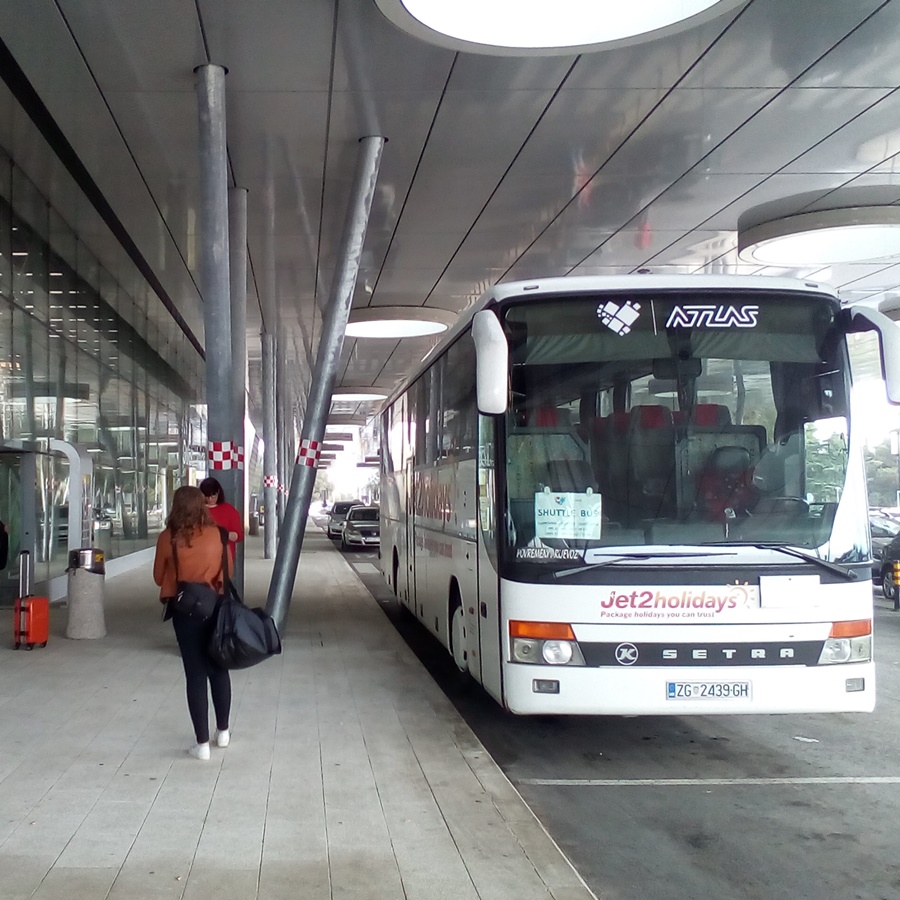 Dubrovnik Airport shuttle bus
Dubrovnik airport shuttle bus
For those looking for affordable ground tranport, there is a shuttle bus service available 7 days a week throughout the day. 
Shuttle buses meet all scheduled flights landing at Dubrovnik airport for transfer to the city of Dubrovnik. Shuttle buses are located just outside the airport building. Once shuttle bus arrives to Dubrovnik it stops at:

Tickets for this shuttle bus can be purchased at counter at the airport or booked easily ONLINE.

To get to the airport you need to catch shuttle bus from main bus station 90 minutes before each regular flight. Please be sure not to miss the shuttle - if you do the only alternative solution is to take a taxi! If you are staying in the Old Town or Ploce area you can catch the airport shuttle bus from the bus stop near the cable car lower station.


Book Dubrovnik Airport
Shuttle Bus Online: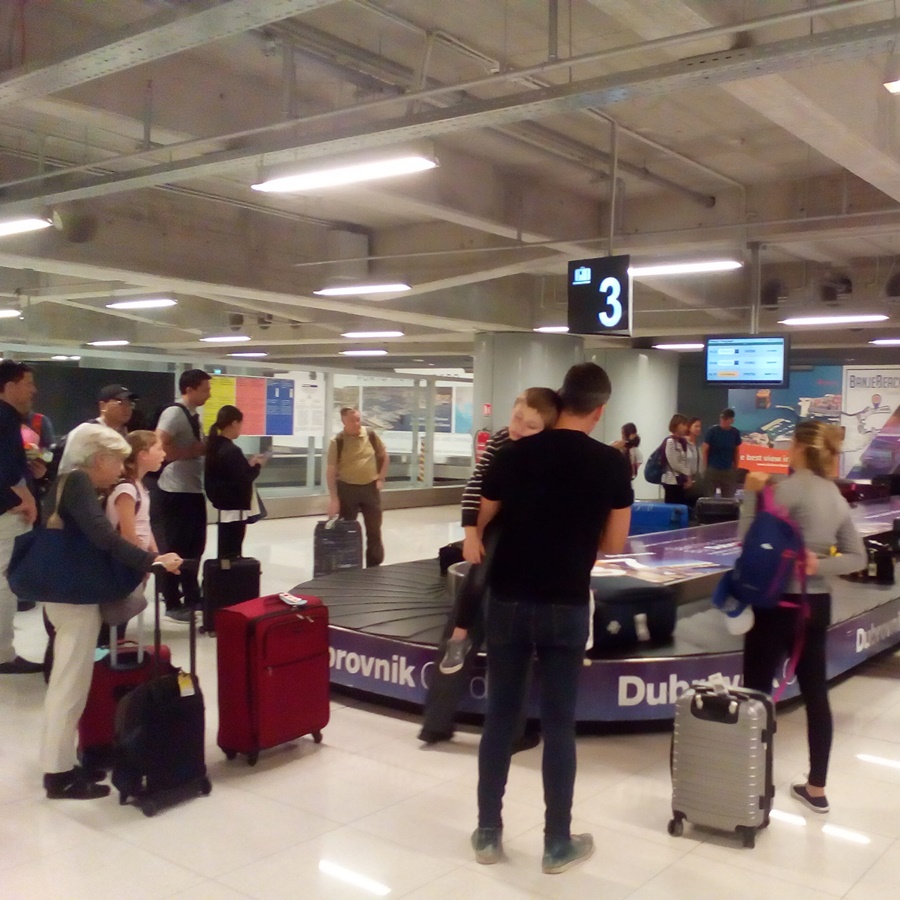 Baggage carousel in Dubrovnik Airport
Taking a local taxi from Dubrovnik airport
If you would like to take a local taxi from the airport, there is a taxi rank located just outside the Dubrovnik airport arrival terminal. The fares can vary from 250-350 CROATIAN KUNA.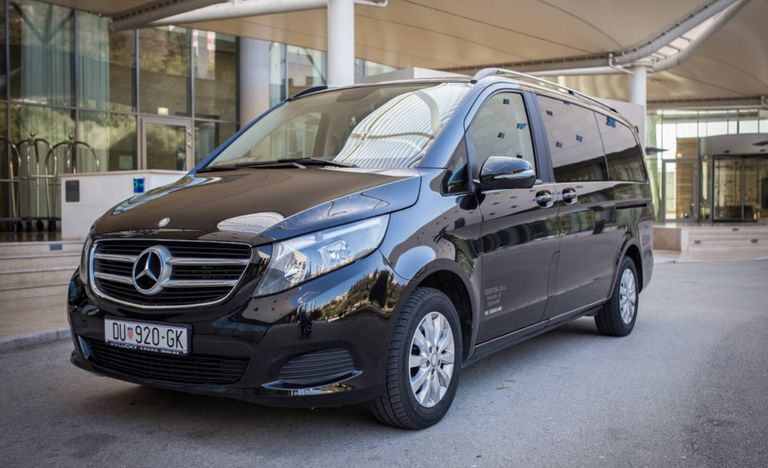 Shuttle van service from Dubrovnik Airport to Peljesac & Korcula
For those landing to Dubrovnik Airport and heading to the island of Korcula or Peljesac, there is a shuttle transfer service operated by KORKYRA (from May until end of September).
Shuttle buses/vans connect Dubrovnik Airport with Orasac, Slano, Prapratno, Trpanj, Orebic as well as island of Korcula (Korcula Old Town, Lumbarda, Brna and Vela Luka). There are several departures throughout the day in both directions. Check the current timetable, ride prices and book your tickets at BOOKAWAY website. 


Austrian Airlines
Dubrovnik airport shared car transfers
Another option of travelling from the airport to the city is organised shared transfer which will take you to your accommodation. Please note that in this case you will have to wait for all the booked passengers to collect their luggage and find the transfer vehicle.

Shared airport transfer from Dubrovnik airport can be booked online via VIATOR web-site.


Popular Dubrovnik Tours
& Day Trips