Dubrovnik Airport Shuttle Bus
Dubrovnik Airport Shuttle Bus
The regular airport shuttle bus service is provided by Platanus travel agency in Dubrovnik. This service is an affordable way of getting from Dubrovnik Airport to the city of Dubrovnik. The journey time is 30 - 40 minutes depending on the road traffic.

KORKYRA agency runs shuttle vans from Dubrovnik airport to the places on Peljesac peninsula and the island of Korcula - Orasac, Slano, Prapratno, Trpanj, Orebic, Korcula Old Town, Lumbarda (Korcula), Brna (Korcula) and Vela Luka (Korcula).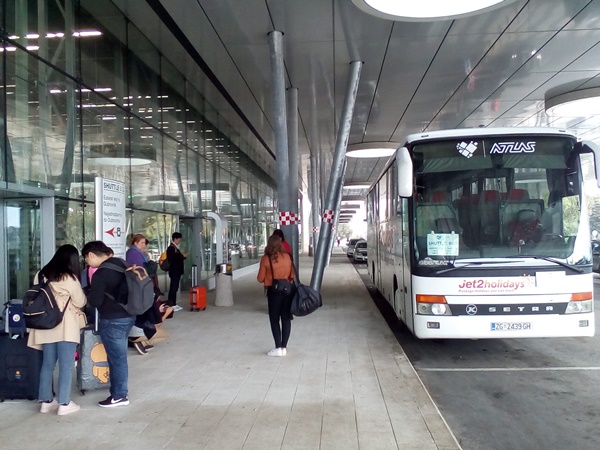 The shuttle bus waiting in front of the airport building
Book Online Shuttle Bus Tickets
from Dubrovnik airport to Dubrovnik city
Shuttle buses from Dubrovnik airport to the city
Upon planes arrival buses meet all scheduled flights at Dubrovnik airport for transfer to the city of Dubrovnik. Shuttle buses are located just outside the airport building. Once shuttle bus arrives to Dubrovnik it stops at:

Tickets for this shuttle bus can be purchased at the counter at the airport or booked ONLINE through GetYourGuide web-site.


Shuttle buses from Dubrovnik to Dubrovnik airport
Shuttle bus generally leaves from main bus station in Gruz 120 minutes before every international flight and 90 minutes before every domestic flight. This bus also take passengers at bus stop next to the Cable car embarkation station. This stop is convenient for those who stays in the Old Town or neighbourhood of Ploce. 


Private Car Transfer
from Dubrovnik Airport
Looking for reliable and safe transfer from Dubrovnik Airport? Book a private car transfer through RIDEWAYS and enjoy comfortable drive to your accommodation. The driver will wait you upon your arrival and drive you directly to your destination in only 30 minutes.

Austrian Airlines
Shuttle van service from Dubrovnik airport to Peljesac & Korcula
Travel agency KORKYRA introduces a new shuttle service from Dubrovnik airport to destinations on Peljesac and Korcula island. This service will be available from 30th April until 1st October.

Shuttle buses/vans will connect Dubrovnik Airport with Orasac, Slano, Prapratno, Trpanj, Orebic, Korcula, Lumbarda, Brna and Vela Luka. From Monday to Friday there will be four departures in both directions, on Saturdays five departures and on Sundays seven departures.

For the latest bus schedule, prices and easy booking visit BOOKAWAY web-site.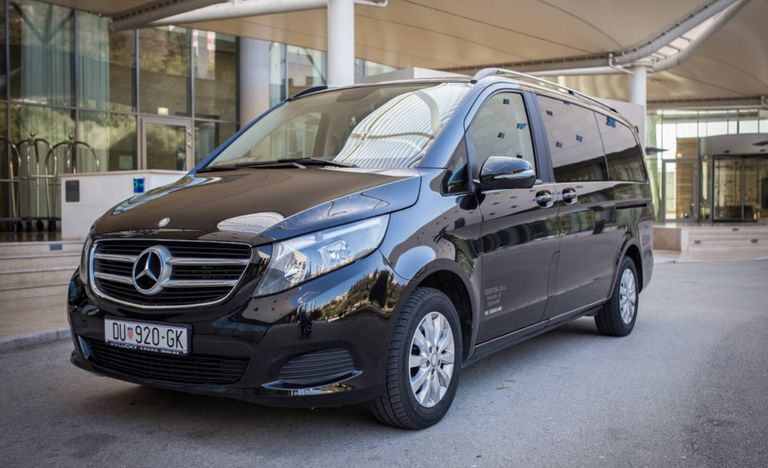 Dubrovnik airport shared car transfers
Another option of travelling from the airport to the city is organised shared transfer which will take you to your accommodation. Please note that in this case you will have to wait for all the booked passengers to collect their luggage and find the transfer vehicle.

Shared airport transfer from Dubrovnik airport can be booked online via VIATOR web-site.