Dubrovnik Airport Shuttle Bus
Dubrovnik Airport Shuttle Bus
The regular airport shuttle bus service is provided by Platanus travel agency in Dubrovnik. 

The buses meet all scheduled flights at Dubrovnik Airport for transfer to the city of Dubrovnik (30-40 minute travel time, depending on the road traffic). You can find them just outside the airport building (to the right).

If you plan to explore beautiful Konavle region (countryside south of Dubrovnik) or Peljesac peninsula (famous for oysters and wines), consider renting a car straight from Dubrovnik Airport.

Why to book private car transfer instead of shuttle bus? Read our explanation below!


Best things to do in October: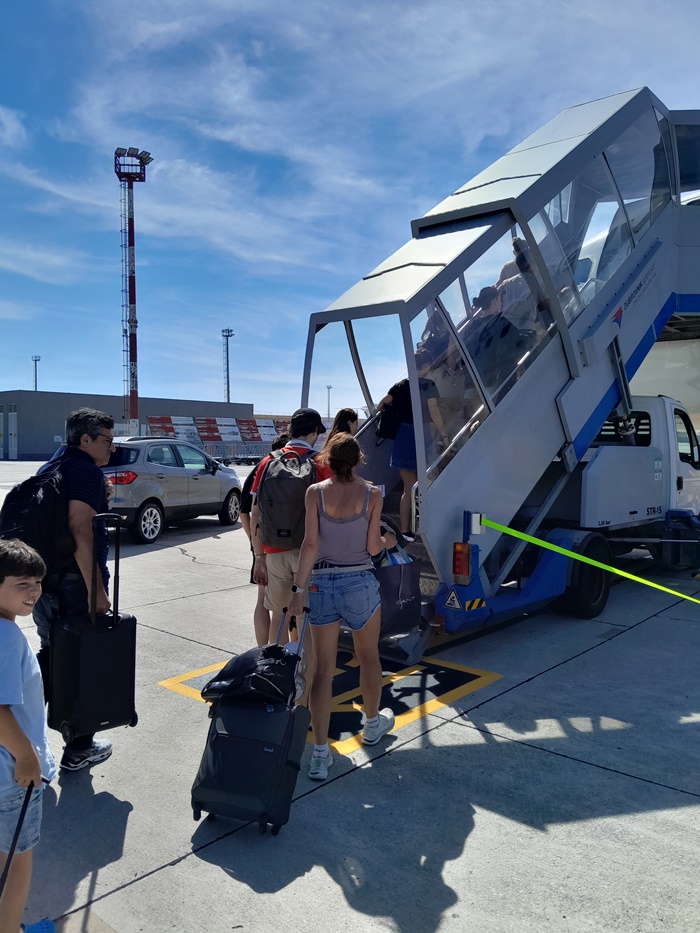 Boarding the plane at Dubrovnik Airport
Bus stops when arriving from airport:
PLOCE GATE

 (eastern entrance to the 

Old Town

): You should get off the bus here if you stay in the 

Old Town

, 

Pile

 or 

Ploce

. If you stay at one of many 

hotels

 and apartments in Lapad or 

Babin Kuk you should also get off the bus here and change to city bus which will take you to your accommodation (buses no.4

, n

o.5 or no.6)


MAIN BUS STATION: It is located in the port area of Gruz (roughly 3 km from the Old Town). The j

ourney time from 

Dubrovnik Airport to the city is approximately 30 minutes.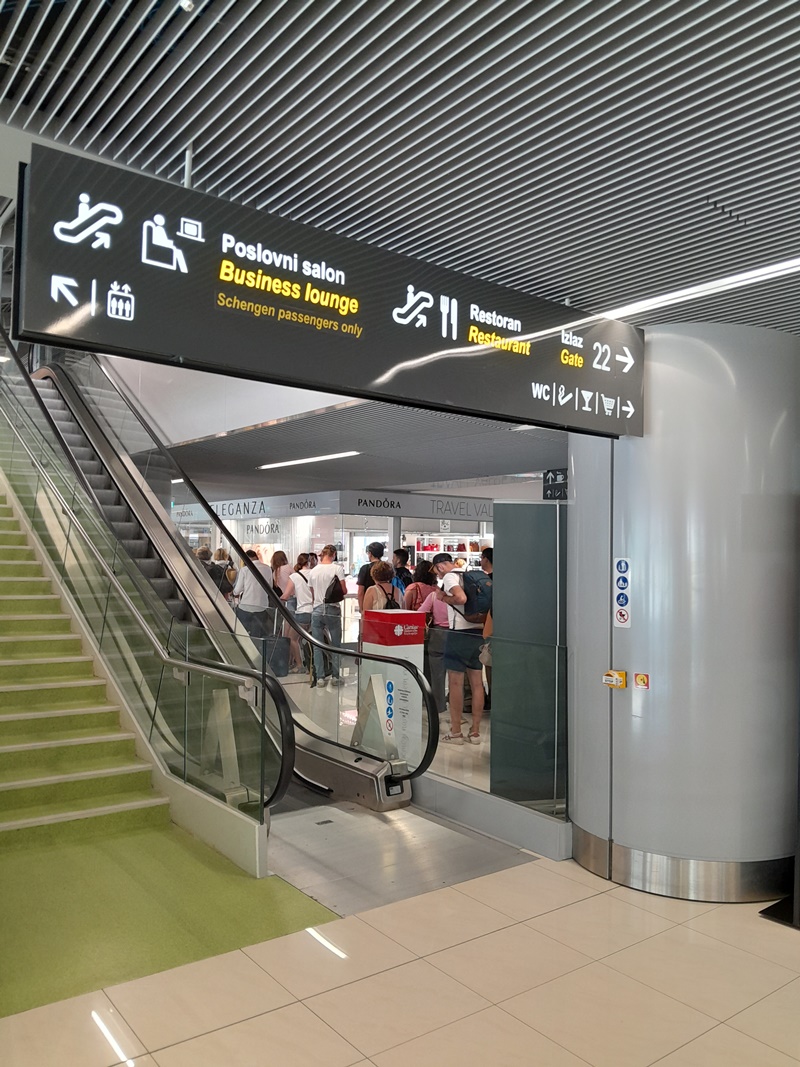 Dubrovnik Airport
Bus stops when departing from Dubrovnik:
MAIN BUS STATION: Shuttle bus generally leaves from the main bus station in Gruz, 120 minutes before every international flight, and 90 minutes before every domestic flight.
GRAWE BUS STOP: Bus station behind the Grawe bulding.
CABLE CAR STOP: This stop is convenient for those staying in the Old Town or Ploce.
SREBRENO STOP: This stop is in front of One Suite Hotel) in Zupa Dubrovacka.
Tickets for the airport shuttle bus can be purchased at the counter at the airport (just outside the baggage claim area), Main Bus Station, Shuttle Bus Office (across the cable car station) or can be bought online.


A stunning view of Dubrovnik from a plane
Which is better: the shuttle bus or private car transfer?
With airport shuttle bus ride to the city costing €10 per person, we think that it's not so affordable when compared with private car transfer which can be booked for the price of €38 per ride.
Bear in mind that once you arrive to the city you'll have to search for a city bus or take a taxi which is pretty expensive (3-4 minute ride costs around €15).

Considering these facts, a private car transfer would be a great choice for getting from the airport to the city.

We recommend Welcome Pickups for a reliable and safe transfers (English-speaking drivers) that can be arranged at any time of day and night. Plus, it's a door-to-door service which will take you directly to your accommodation.


You might also like: