Explore Beautiful Dubrovnik!
You decided to visit the stunning city of Dubrovnik, situated in the south of Croatia? You wish to walk its unique city walls, explore historic museums, visit Renaissance palaces, discover nearby islands... This web site will help you with planning your trip to this beautiful city!

Whatever reason for visiting Dubrovnik is, you will for sure enjoy your stay here. Spending your summer holidays here you can combine Old Town sightseeing with relaxed sunbathing on one of the beautiful beaches in the area.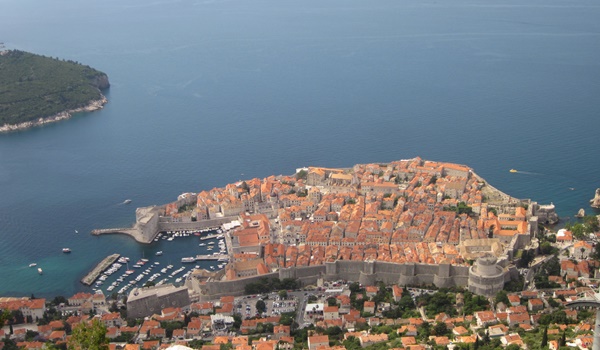 If you are here on a romantic getaway, you will have a great time since Dubrovnik offers beautiful sunsets and numerous cosy restaurants on city squares. You may even wish to celebrate your wedding day in Dubrovnik.

Options for you wedding here are endless, ranging from intimate wedding ceremonies on private terraces by the sea, including old Renaissance palaces, natural reserve islands and beach wedding to many historical churches.


Explore Dubrovnik in one day
If you are visiting Dubrovnik just for a one day on a Mediterranean cruise, here you will find tips how to make the most of your visit. The must - do thing is a walk along the famous city walls which will give you an unique perspective to the city. One of the options would be taking a guided city tour which will give you great insight of the famous city's history.

TOP DUBROVNIK CITY TOURS
Choose from a range of currencies when you book
We have insiders tips for visiting Dubrovnik
On this web site you will find how to find cheap flight or ferry to Dubrovnik, how to reach the city from the airport, how to do island hopping, how to travel around the city, how to find parking in Dubrovnik.

We advise you about finding right accommodation from the huge choice of hostels, apartments, guesthouses and hotels. For those who seeks for a peaceful and relaxed holiday there are numerous secluded villas with outdoor areas and pools. 


Day trips from Dubrovnik to surrounding area
While in Dubrovnik you have a huge option of things to do. You can take a day trip to Peljesac peninsula where you can taste delicious local wines – plavac mali and posip. Konavle region, south of Dubrovnik, is a place where you can find out about local tradition - traditional dance and costumes. This area is also ideal for biking and hiking through local villages and along the sea. 

The closest islands to Dubrovnik are the Elaphites – popular as a day trip destinations because its sandy beaches and rich Mediterranean forest. For those more active you can take a sea-kayaking tour along the islands. Easily reachable from Dubrovnik is also the island of Mljet – great  spot for real nature lovers.

Dubrovnik Planning Guide