5-star Boutique Hotel Kazbek

Check with Booking.com to find today's sale prices on Hotel Kazbek rooms and suites. Save 20% to 30% and even more!

Hotel Kazbek is an exclusive hotel situated in Lapad, 3 km from Dubrovnik's Old Town. This hotel offers luxury accommodation. To reach hotel from Old Town you need to take city bus No.6 which will take you directly to the hotel.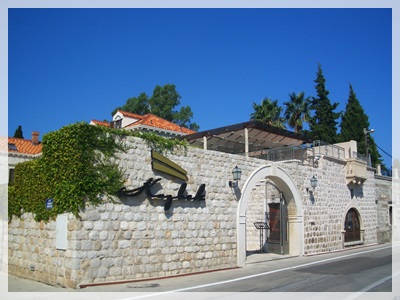 Hotel Kazbek has just 13 rooms available as a suite, deluxe or double room. All the rooms are spacious and elegant, decorated in a classic chic style with antique furniture.

Room amenities inlcude en-suite bathrooms, mini bar, satellite TV, pay TV, safety deposit box, hair-dryer, bathrobes and slippers, exclusive toiletries, direct dial phone and free Wi-Fi Internet access.

The hotel features three elegant dining and cocktail venues: The Main Restaurant with the Courtyard terrace and the Balcony Terrace overlooking the lively Gruz bay.

The Kazbek Hotel offers a rich and varied menu with cuisines from all of the Croatian regions. From light fish specialities from the Dalmatian coast to rich meat dishes from Slavonija all accompanied by an extensive wine list.

Guests of the hotel can enjoy in outdoor swimming pool with Jacuzzi.

Hotel is situated 5 minutes walk to the Lapad bay where most of the Dubrovnik beaches are located.

Hotel Kazbek's facilities include an outdoor swimming pool with whirlpool and sauna.

A sailing yacht (10 persons & crew) and a speedboat (10 persons & crew) are located in the marina in front of the hotel. Both are available for private transfers and for excursions to the nearby islands.

Hotel Kazbek has also access to a minibus for up to seven people.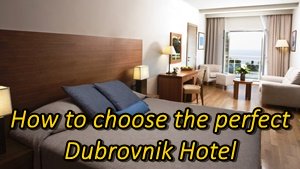 The Kazbek hotel is the perfect destination for a private party or corporate event in Dubrovnik. The hotel includes two fully equipped conference rooms (one smaller for up to 8 people and larger for up to 40 participants).

All conference rooms are fully equipped with projectors, digital screen, internet connection and sound systems. 

At the hotel reception you can book a range of guided city tours and excursions to the surrounding area.


Getting to the hotel

by bus


FROM DUBROVNIK AIRPORT: Take the airport shuttle bus and get off at Pile gate. From there take city bus No.6 and get off at 8th stop. Hotel is located very close.

FROM DUBROVNIK PORT/MAIN BUS STATION: Take city bus No.7 and ride it until 4th stop. Walk to the bus stop Vukovarska street and take bus No.6. Ride the bus for 3 stops. Hotel is located very close to the bus stop.

FROM OLD TOWN:Take city bus No.6 from Pile gate and get off at 8th bus stop. Hotel Kazbek is located across the road.


---
Home > Dubrovnik Hotel Guide > 5-star Hotel Kazbek