Tasting Dubrovnik Cuisine
Dubrovnik cuisine is typical Mediterranean cuisine based on the abundance of fish and seafood from the Adriatic and seasonal vegetables that are grown in the surroundings of Dubrovnik. In this region the use is typical of local olive oil and seasonings such as rosemary, basil, bay leaves, parsley and garlic.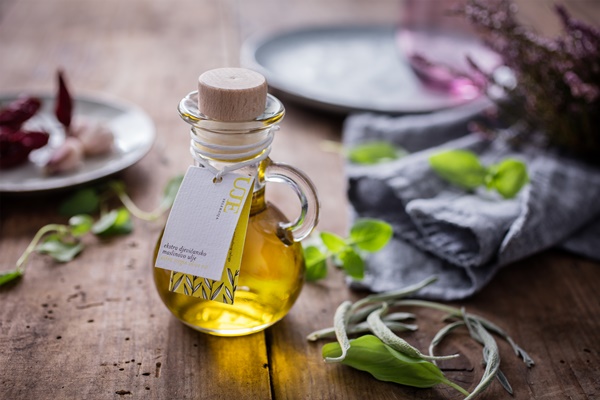 Olive oil is used lot in Dubrovnik cuisine
In every town throughout the Dalmatian coast you will find a market where you can buy freshly caught fish and other fresh seafood. These ingredients are ideal for a light meal typical of the local cuisine.


Grilling fish is one of the most favourite ways of preparing fish along the Croatian coast. The fish are usually served with a mixture of olive oil, lemon and rosemary. Small fish such as sardines are prepared on a grill as well as all the larger fish e.g. mullet, mackerel or sea-bass.

Buzara - stew - is a tasty dish that is prepared from mussels or scampi and the ingredients are white wine, breadcrumbs plus garlic and parsley. If you want to feel the real richness of the taste from the sea then try a fish brodetto which is prepared from several types of fish - eel, monkfish, grouper and is served with polenta.


Octopus can be prepared in several ways. One of the most common is octopus salad where it is cooked, sliced into bite-size pieces and seasoned with olive oil and vinegar.

If you want to try a real delicacy then choose a black risotto that contains cuttlefish and is coloured with its ink, which at the same time gives it a wonderful taste. To make the black risotto richer sometimes other seafood such as calamari, mussels or shrimps are added. Risotto is also prepared from a single ingredient, so you can taste risottos made from shrimps, calamari or mussels.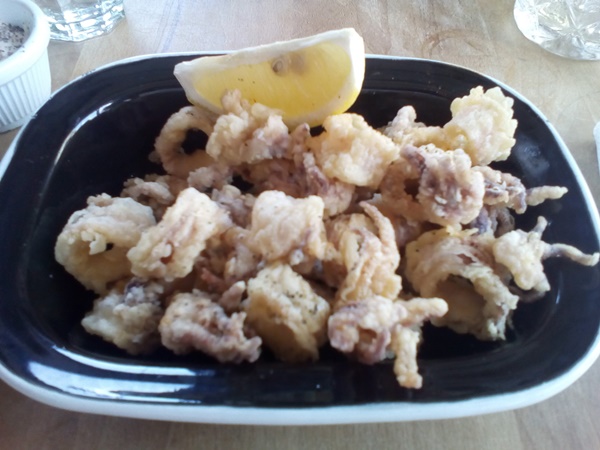 Delicious fried calamari
In the area of Ston, northwest of Dubrovnik, quality oysters are farmed. This delicacy, which is eaten raw, can be sampled in the better fish restaurants in Dubrovnik.

Dubrovnik cuisine also offers meat dishes and one of the most famous is 'pasticada' with gnocchi. From this dish of lightly-cooked beef a thick tasty sauce is obtained and it is all served with homemade potato gnocchi.


Desserts in Dubrovnik are mainly prepared from ingredients such as almonds, figs, honey, oranges and lemons.

The most well-known dessert has to be the Dubrovnik 'rozata' - a pudding very similar to crème brûlée. The specific taste of this sweet comes from the rose liqueur - Rozulin from where the name 'rozata' also comes.

Walking through Dubrovnik you will notice trees full of juicy oranges in the gardens. From the oranges are made 'arancini' candied orange peels, which are served alongside dried figs as a welcome treat in Dubrovnik homes.