Venice To Pula Ferry

The city of Venice, with it's beautiful St Mark's Square and numerous canals, is among the most visited destinations in the whole Europe. The ferry services make it easy to cross from Venice to one of Croatian coastal towns in Istria.
These ferries makes also a favourite day trip option from Croatia to the beautiful Venice.
Travellers can choose from the following routes: Venice to Pula, Venice to Rovinj and Venice to Porec. Besides these, there are currently a wide range of ferry services that run from Italy to different destinations in Croatia (ferries from Ancona, ferries from Bari, ferries from Cesenatico, ferries from Pesaro, ferries from Trieste).

We recommend checking out our helpful fare finder tool to find the best route for the best price for you. Check also our complete guide for getting from Venice to Croatia.


Explore the Best of Pula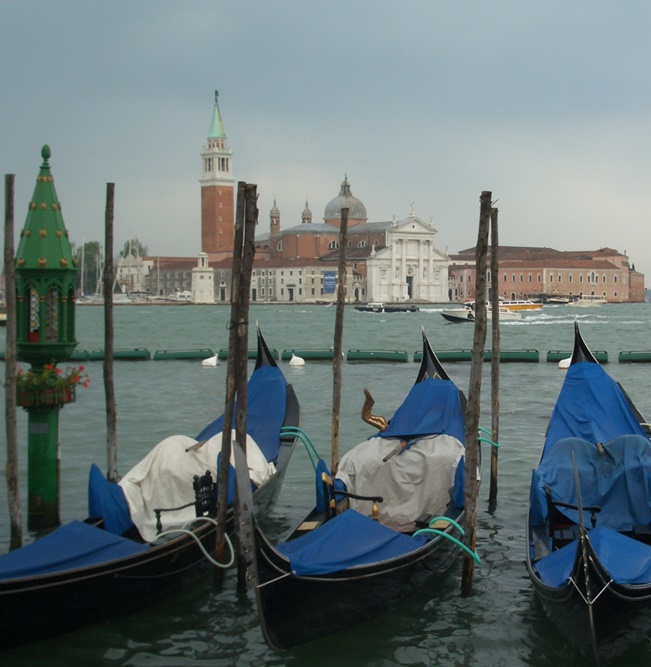 Venetian gondolas
Taking a direct high-speed catamaran from Venice to Pula, the port on the western coast of Istrian Peninsula, could be the most pleasant way of travelling. This service is run by two ferry companies: Kompas and Venezia Lines, but only seasonaly. The journey from Venice to Pula takes around 3 hours 30 minutes.

Direct Ferries makes it simple to find sailing timetables, check prices and book your catamaran rides online (easy and secure booking with instant confirmation).

Another option would be taking a bus ride from Venice to Pula operated by Fils (once a day) and FlixBus (several times a day).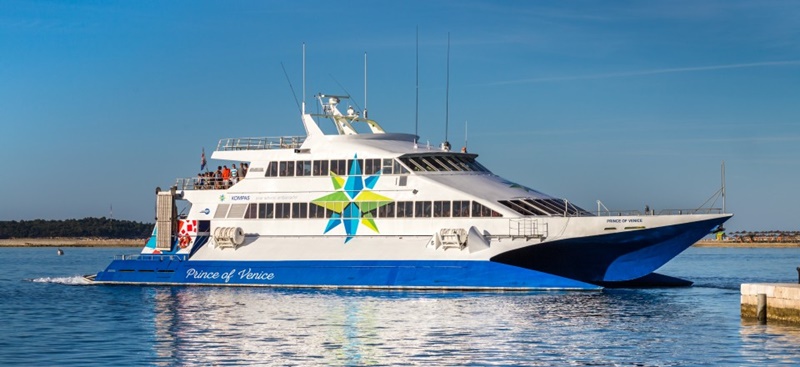 Prince of Venice - a foot passenger ferry/catamaran connecting Venice with Pula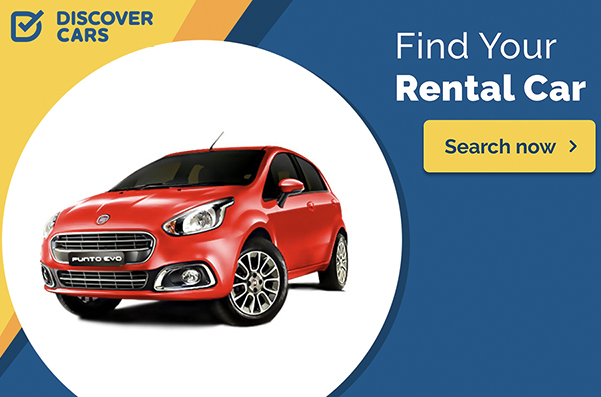 How to get from Pula to other destinations in Croatia
Once you get to Pula you can get to any other destination in Croatia, by bus or by ferry. From Pula Central Bus Station there is a regular and frequent bus service to Rovinj, Porec, Opatija, Vodnjan, Labin, Umag, Rijeka, Delnice, Zagreb, Split and other destinations.

Check out all available routes and book your bus tickets easily and securely via Bookaway.

From Pula port there is a regular ferry service to the nearby islands and the port of Zadar. High-speed catamaran operates all-year round from Pula to the islands of Unije, Susak, Losinj (Mali Losinj), Ilovik, Silba and the port of Zadar on the coast. Check the sailing timetables, prices and book your ride online.

From Zadar you can continue you travel down the Croatian coast by bus to Sibenik, Split, Makarska or Dubrovnik. Check the latest bus timetables and book your bus tickets online.


We love these Venice activities: