Venice To Pula Ferry

The city of Venice, with it's numerous canals and beautiful St Mark's Square, is among the most popular travel destinations in the whole Europe.

If you need to travel from this Italian city to Croatia, you have several ways to do this. You can take one of numerous flights to Croatia (including Volotea flights to Dubrovnik and Split), take a train to the capital city of Zagreb or travel down the Italian coast to catch one of many ferries sailing across Adriatic to Croatia. 


Book Catamaran Tickets
Easily & Securely Online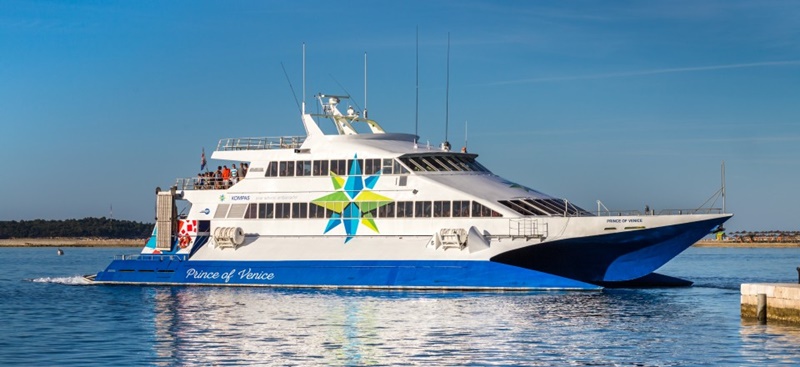 However, you can take a catamaran from Venice to one of the ports on the western Istrian coast - including Pula. This service is available only during the summer and passengers can choose from two ferry operators: KOMPAS and VENEZIA LINES (2021 sailings have been cancelled).

Both companies operates this route with super-fast and modern passenger catamarans. The journey from Venice to Pula takes around 4 hours.

We suggest you to pre-book your tickets in advance, as they sell out fast. You can do this easily and securely on BOOKAWAY web-site.