Venice To Porec Ferry

If you need to travel between Italian port of Venice and Porec, Croatian port situated on the west coast of Istrian peninsula you can choose from two ferry operators - Venezia Lines and Kompas).

Both companies operates high-speed passenger catamarans only during summer season. 

Venezia Lines operates two modern catamaran, San Pawl and San Frangisk, that can carry up to 310 passengers (280 in economy class, 30 in Vip class).

Crossing between Venice and Porec takes approximately 2 hours 45 minutes.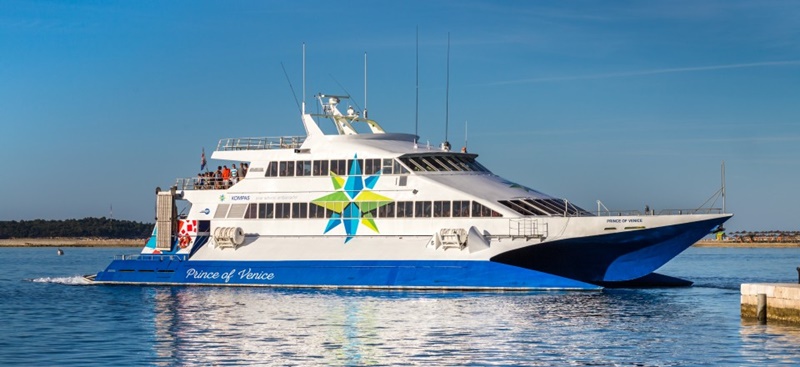 All Venezia Lines ferries depart from San Basilio Terminal in Venice. San Basilio terminal is located at the end of Zattere area, approximately 500m from San Sebastiano Church.

Kompas operates catamarans between Venice in Italy and Porec in Croatia during summer season. They operate two catamarans on this route - Prince of Venice (303 passengers) and Adriatic Jet (343 passengers). The journey on this modern catamarans takes around 3 hours. This service is daily.


Book Catamaran Tickets
Easily & Securely Online