Dubrovnik Elaphite Islands Boat
Dubrovnik To Elaphite Islands Boat Info

The Elaphite islands, the archipelago situated slightly northwest of Dubrovnik, are popular day trip destination for both locals and visitors of Dubrovnik during the summer.

The largest islands - Kolocep, Lopud and Sipan are as well fantastic place to stay as they offer peaceful and relaxed holidays away from the crowds of Dubrovnik.


Explore
the Elaphites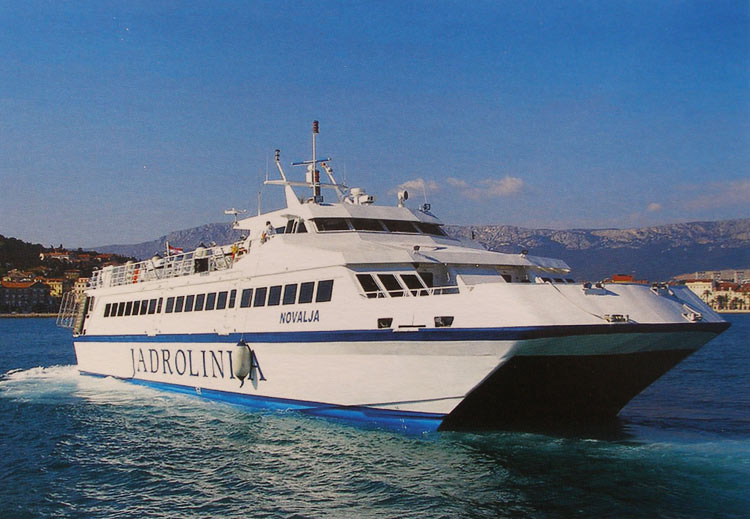 Novalja sails from Dubrovnik to the Elaphites
These islands are easily reachable from Dubrovnik by boat which departs from Gruz port several times a day in both directions. This passenger boat takes you to the island of Kolocep in 30 minutes, to Lopud 55 minutes and the island of Sipan (Sudurad) in 1 hour 15 minutes.

Ticket for this boat can be purchased from Jadrolinija's ticket office in Gruz port as well as online.

Use BOOKAWAY to search other ferry/catamaran routes in Croatia, check the prices and book ticket online.

There is also catamaran service run by TP Line which sails to the island of Mljet and on its way it stops at Sipanska Luka on Sipan. 

If you need to take a car to Sipan you should catch Jadrolinija's car ferry which operated daily from Gruz Port to Sudurad on Sipan.


5 Most Popular
Day Trips to the Elaphites
Hop onboard a sailing boat and discover the Elaphite Islands on a cruise from Dubrovnik. Explore fisherman villages, walk in the deep forests, relax in the warm sun in one day. Lunch and drinks are included. The departure is from Gruz ferry port.


Join this full-day speed-boat tour that will take you island hopping, sightseeing, snorkeling and swimming in hidden bays and caves. Explore the beautiful island of Mljet and charming villages of the Elaphites. On the way back, enjoy the most beautiful panorama of the City walls during sunset.


If you want to explore the most beautiful southern Dalmatian islands in one day, then join this 10-hour speed-boat tour. You will visit Mljet National Park, explore the beautiful Odysseus Cave, swim on the famous Moon Beach and explore Blue Cave on Kolocep island. Travellers are really amazed by this boat tour from Dubrovnik!


This small-group speed-boat tour will take you to enjoy on Sunj beach, then Kolocep island to visit Blue Cave and other beautiful caves where you can snorkel and swim. Enjoy the snacks and alcoholic beverages on the boat. A great summer adventure!


Taking a private boat trip to the Elaphites would be the highlight of your Dubrovnik summer holidays. You will enjoy swimming and snorkeling in secluded bays, exploring sea caves or just sunbathing on the boat. Since this is a private tour, you decide on your own itinerary and are free to change it throughout the day. If you are with a large group of your friends, choose this speed-boat tour to the Elaphites.


Travel Anywhere
in Croatia
BOOK EASILY BUSES & FERRIES & CAR TRANSFERS
Plan Ahead
Your Visit to Dubrovnik: