Using Public Transport In Dubrovnik

The public transport in Dubrovnik is very well organised. All districts of Dubrovnik and surrounding area are linked by buses that run anywhere from every 10 minutes to every half an hour.

There are 13 bus lines that operate within the city of Dubrovnik (1A, 1B, 1C, 2, 2A, 3, 3A, 4, 5, 6, 7, 8 and 9. These lines are operated by modern air-conditioned orange buses that start running at about 5 a.m. and stops at around midnight.

Use boith Bookaway and FlixBus to compare all available buses running to / from Dubrovnik Bus Station.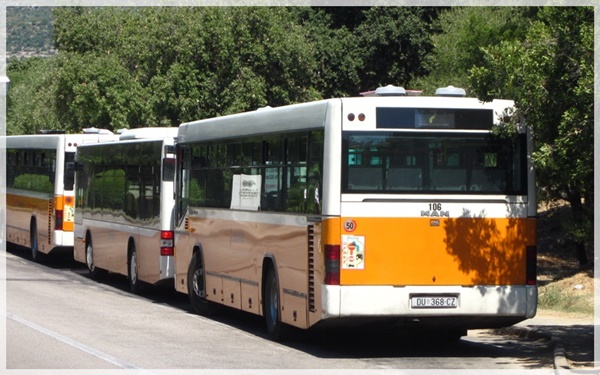 Libertas is the company that runs city buses in Dubrovnik
BUSES FROM THE PORT TO THE OLD TOWN: There are two bus stops in Gruz area (the new port serving ferries and cruise ships): one just outside the main bus station (convenient for cruise passengers) and the other one next to the port building (opposite Hotel Petka) which is convenient for those arriving by ferry.

If you need to reach Old Town from here take one of the following city buses: no.1A, no.1B, no.3. Get off at the last stop - Pile Gate which is the western entrance to the Old Town.


BUSES FROM THE PORT TO THE CABLE CAR: To reach the Cable car embarkation station from cruise port you will need to take city bus no.8 at main bus station. The bus will drop you exactly at the spot (you will notice Cable car sign). Cable car embarkation station is located above the Old Town in the neighbourhood of Dubrovnik called Ploce.


BUSES FROM BABIN KUK & LAPAD TO THE OLD TOWN: If you are staying in Babin Kuk or Lapad you can take bus no.6 to reach the Old Town. There is also bus no.4 running from Hotel Dubrovnik Palace via Lapad to Old Town.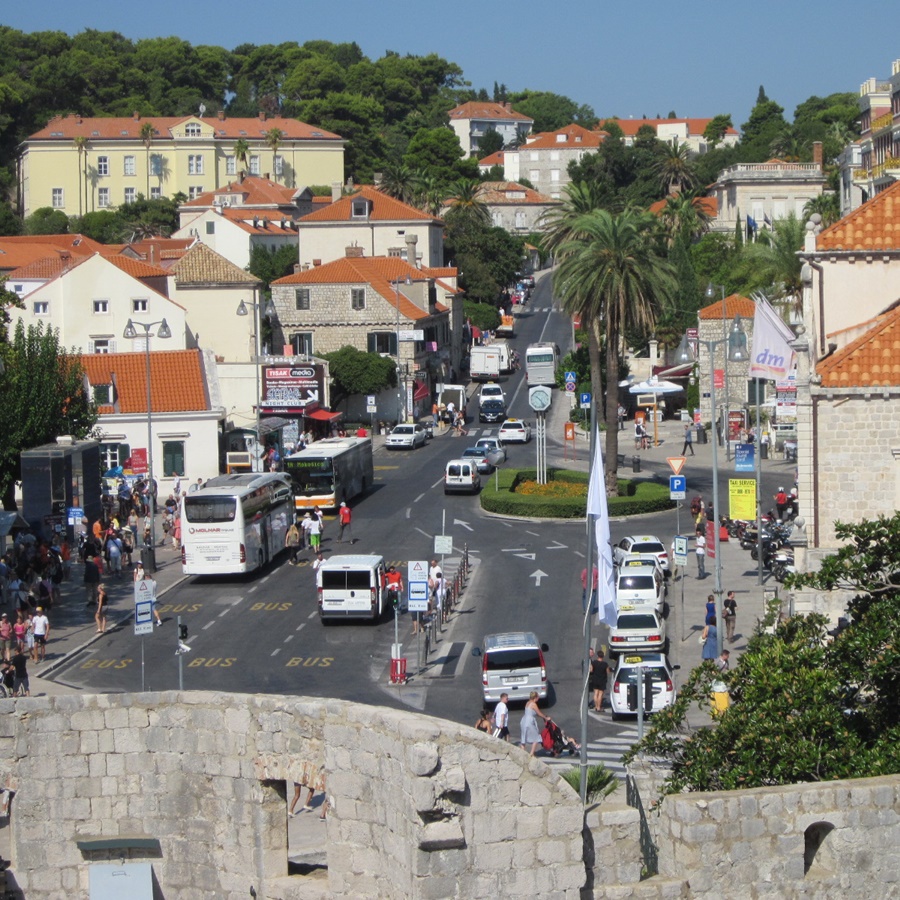 Pile Bus Stop
Dubrovnik bus tickets info
Tickets for bus journeys within the city cost 12 HRK if bought from the kiosk or 15 HRK if bought from the driver (you must have the exact money to buy a ticket from driver).


Tickets are available from the reception desks of most hotels, from newspaper stalls, at travel agencies, at the Libertas stalls (Pile Gate, Lapad, Grawe, Mokosica).


Tickets must be cancelled in the machines immediately on boarding the bus. Tickets are valid for 1 hour. Out-of-town routes cost a little bit more and tickets can be bought from the driver.
By purchasing

Dubrovnik Pass

, you will get a bus card that is valid throughout the city of Dubrovnik. 1-day Dubrovnik Pass offers the 24-hours use of public transport (the bus card becomes valid from the moment of first activation of the bus). 3-day Dubrovnik Pass offers 6 rides on public transportation throughout the city of Dubrovnik. 

7-day Dubrovnik Pass offers 10 rides on public transportation throughout the city of Dubrovnik.





Find Your Place to Stay
in Dubrovnik