Korcula Dubrovnik Catamaran
Korcula Dubrovnik Catamarans
The historic city of Dubrovnik and the island of Korcula are top visited destinations among visitors of Croatia.

The easiest way of travelling between Korcula and Dubrovnik is to take one of high-speed catamarans sailing on this route (KRILO, TP LINE and JADROLINIJA catamarans; operating from beginning of April until the end of October).

While on Korcula, don't skip a visit to the island of Mljet (30 minutes catamaran ride to Pomena). You can also easily visit the island of Hvar (many daily departures) on a day trip from Korcula.

Find more useful information about getting from Korcula to Dubrovnik by viewing our guide.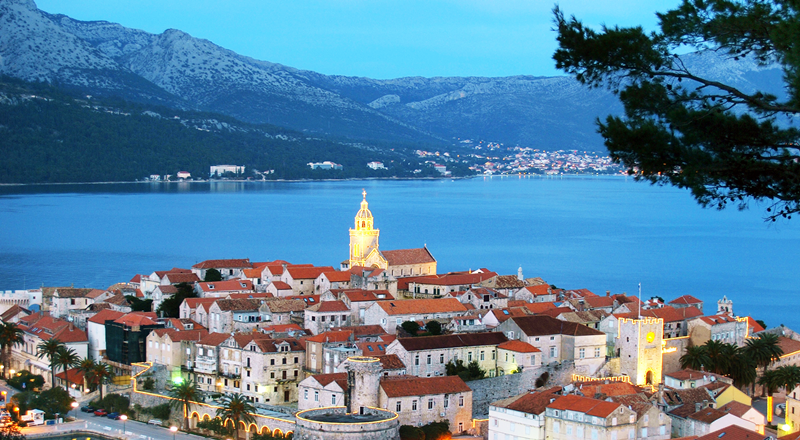 KRILO CATAMARAN: Krilo runs catamaran service between Split and Dubrovnik with stops on the islands including Korcula island. The service is daily, from April until the end of October with high-speed modern catamarans. The journey time is 2 hours between Dubrovnik and Korcula. Catamaran departs from Dubrovnik in mid-afternoon and from Korcula mid-day.
---
TP LINE runs a high-speed catamaran that operates a route between Dubrovnik and Split with stops on the islands of Mljet (Pomena), Korcula, Brac (Milna) and Hvar. This service runs daily starting from end of April. This catamaran is ideal for reaching Korcula from Dubrovnik with sailing time of 2 hours 15 minutes.

Catamaran departs from Dubrovnik at 3:15 p.m. and arrives to Korcula at 5:30 p.m. It departs from Korcula Town at 12:15 p.m. and arrives to Dubrovnik at 2:35 p.m.

JADROLINIJA: Jadrolinija has catamaran that sails from Dubrovnik to Split via Brac, Hvar and Korcula. This catamaran is available from early June to mid September and is another option of getting to Korcula from Dubrovnik. It departs from Dubrovnik port in the early morning.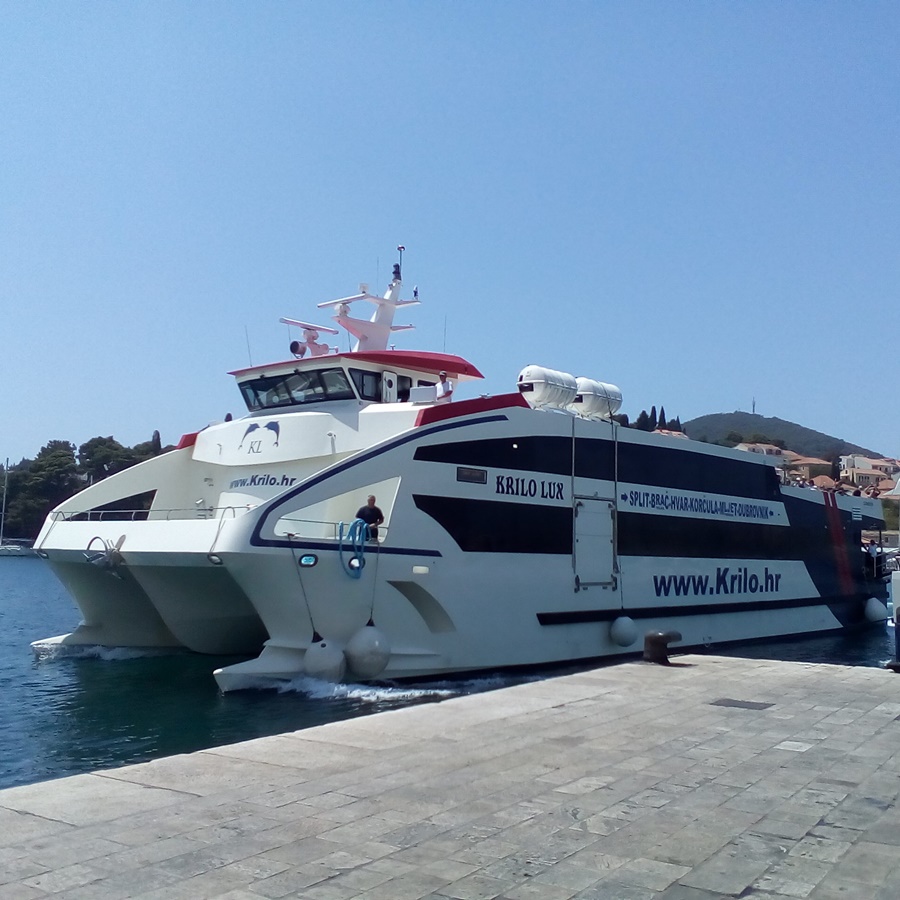 Travel Anywhere
in Croatia
BOOK EASILY BUSES & FERRIES & CAR TRANSFERS
Plan Ahead
Your Visit to Dubrovnik: