Venice To Umag Ferry

The city of Venice, with it's beautiful St Mark's Square and numerous canals, is among the most visited destinations in the whole Europe. If you plan to visit Croatia afterwards, there is a number of ways of doing so - taking a catamaran ride, bus ride or flying.

For more detailed info about getting from Venice to Croatia check here.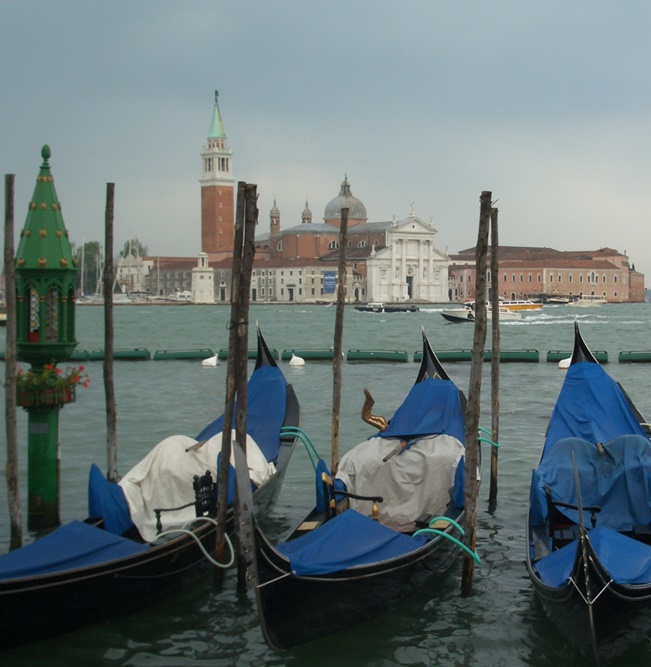 Venetian gondolas
Book Catamarans & Buses
from Venice to Umag: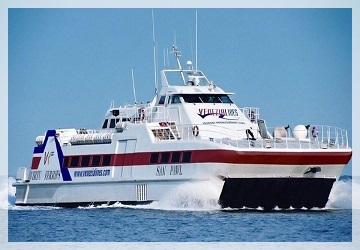 VENEZIA LINES
operating from 3rd March 2022
---
GOOPTI mini van transfer
available all-year round
---
FLIXBUS
available all-year round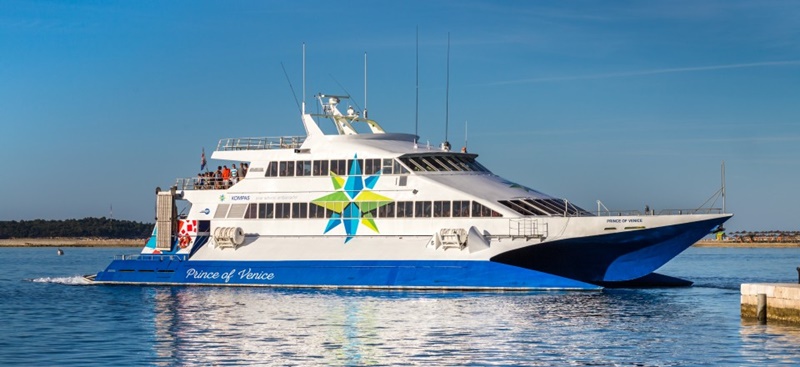 Prince of Venice - a foot passenger ferry/catamaran connecting Venice with Umag
However, you can take a catamaran from Venice to one of the ports on the western Istrian coast - including Umag. This service is available only during the summer season and is run by two companies: KOMPAS and VENEZIA LINES.

Both companies operates this route with super-fast and modern passenger catamarans. The journey from Venice to Umag takes around 3 hours 30 minutes.

We suggest you to pre-book your tickets in advance, as they sell out fast. You can do this easily and securely on DIRECT FERRIES.


We love these Venice tours: