Sea Kayaking Tours Lokrum
Sea Kayaking Tours to Lokrum Island
If you are seeking for a unique experience while in Dubrovnik you should definitely take part in one of many sea kayaking tours. These tours are perfect for viewing the city walls from the sea-side as well as exploring the secrets of the nearby island of Lokrum, its hidden beaches and caves.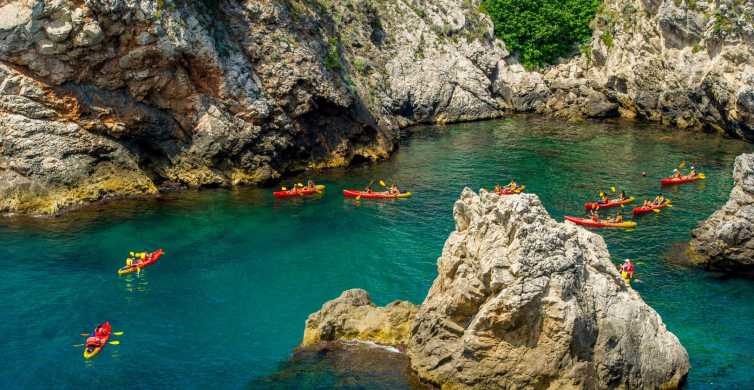 Explore hidden caves and beaches of the island of Lokrum while paddling in a sea-kayak
Sea kayaking tours usually start from Pile Bay where you will meet your guides and receive equipment (sea kayaks, paddles, lifejackets, waterproof barrels, masks, snorkels). Your guides will also give you a short explanation of the basics of kayaking as well as safety instructions.

Book a range of DAYTIME and SUNSET sea-kayaking tours to the island of Lokrum through VIATOR web-site (with free-cancellation option).


We recommend following
sea-kayaking tours:
Free Cancellation & E-Tickets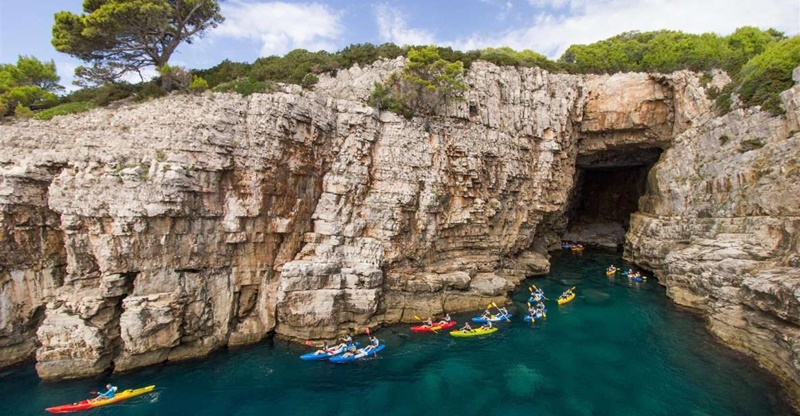 Take a sea-kayaking tour and explore the island of Lokrum in a unique way
Each kayak has a waterproof barrel where you can place all your belongings during the tour. These kind of tours are suitable for everybody - from children to seniors. These tours are available throughout the day and you can choose from morning, afternoon or even sunset sea kayaking tour. 

First, you will paddle beneath the city walls while enjoying amazing views of the city from the sea-side. Next, you continue paddling towards the island of Lokrum where you will explore hidden caves and beaches.


Popular sea-kayaking tours
to Lokrum:
Reserve Now & Pay Later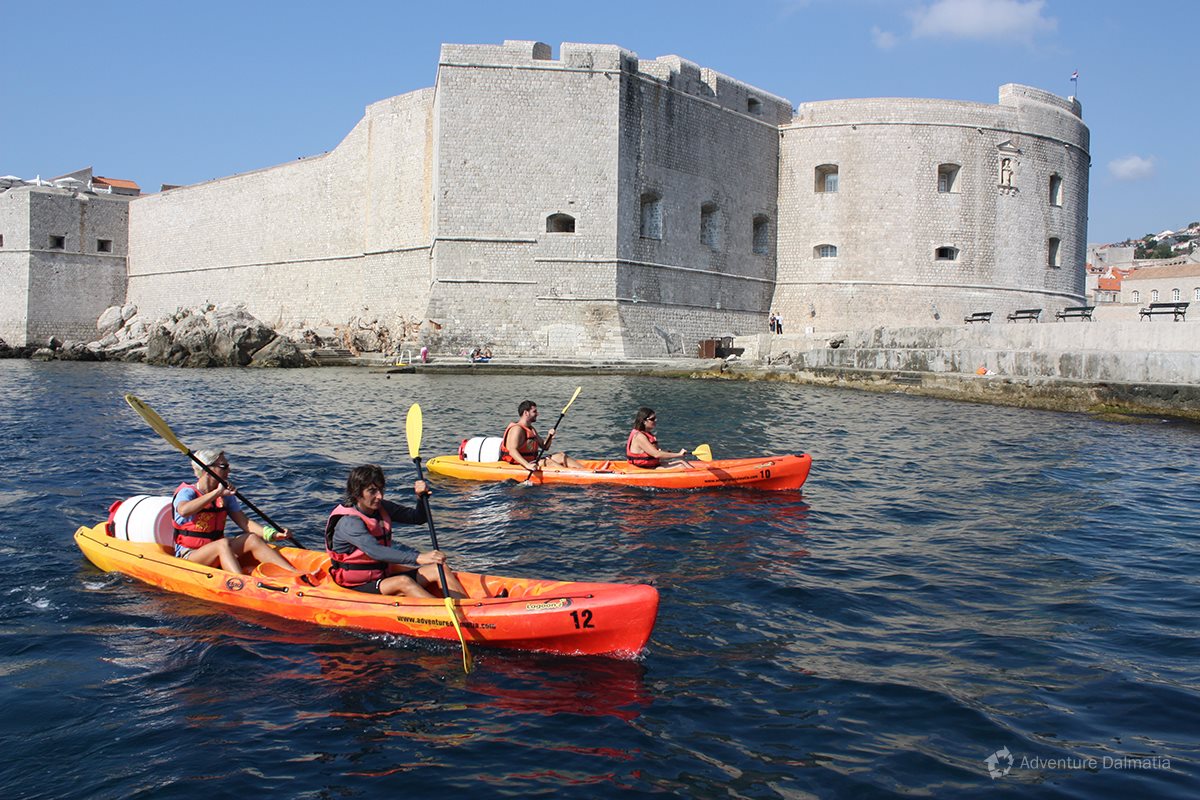 Sea-kayakers paddling along the City walls
After paddling around the island you will head to Betina cave - beautiful cave beach accessible only from the sea-side. Here you will have a break for swimming, snorkelling and sunbathing while having a refreshing snack.

On your way back you will paddle along the Old Harbour and impressive City walls while your guide reveal the secrets of Dubrovnik's history.


Popular Dubrovnik Tours
& Day Trips