Lovrijenac Fortress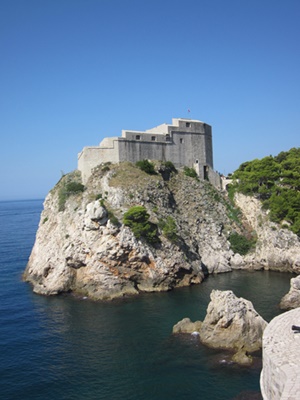 Lovrijenac Fortress is located next to the outer western walls of the city of Dubrovnik and rises up on a 37 m high cliff. Its primary role was a defensive one. It is a historic symbol of resistance to the Venetian Republic.

This fortification is triangular in shape and has three terraces. The walls facing the sea are as wide as 12 m, while those facing the city are just 60 cm thick. Lovrijenac serves as a stage for performances during the Dubrovnik Summer Festival.

Lovrijenac Fortress was used as one of the locations for filming popular TV series "Game of Thrones". A visit to this impressive fortress is included in the price of city walls ticket.

Here are a few top tips on sightseeing in Dubrovnik - the smart way.

Planning to spend 2 days in Dubrovnik? This Dubrovnik 2-day itinerary covers all the best things to do!


You might also like: