Lovrijenac Fortress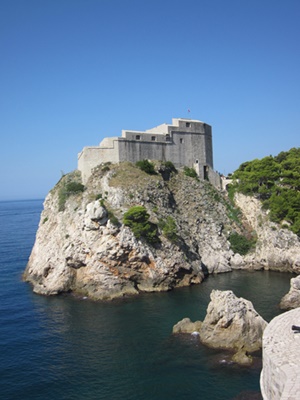 Lovrijenac Fortress is located next to the outer western walls of the city of Dubrovnik and rises up on a 37 m high cliff. Its primary role was a defensive one. It is a historic symbol of resistance to the Venetian Republic.

This fortification is triangular in shape and has three terraces. The walls facing the sea are as wide as 12 m, while those facing the city are just 60 cm thick. Lovrijenac serves as a stage for performances during the Dubrovnik Summer Festival.

Lovrijenac Fortress was used as one of the locations for filming popular TV series "Game of Thrones". A visit to this impressive fortress is included in the price of city walls ticket.

You could spend weeks in Dubrovnik and find something new to do each day. Here is a list of the most popular activities in the city and surroundings.


Dubrovnik's Favourite
City Tours
Popular Dubrovnik Tours
& Day Trips