Getting from Split to Plitvice Lakes
Plitvice Lakes are among the most popular destinations among visitors of Croatia. If you are staying in Split and would like to visit these attractive national park you have a several options of doing this. You can use public transport (bus), rent a car or book an organized tour.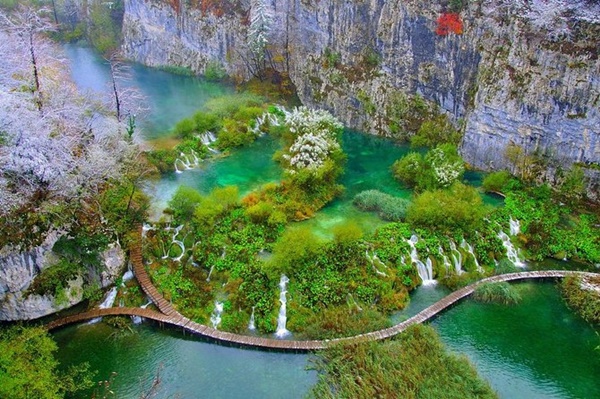 From Split to Plitvice Lakes by bus
The only public transport from Split to Plitvice is a bus. If you are visiting between June and September, buses are more frequent than during the rest of the year.

The journey takes between 3 hours and 30 minutes and 5 hours 50 minutes depending on the route the bus takes. The ticket price is between 15 and 23 Euros one-way, depending on the bus company.

To check the latest bus schedules, bus fares and book tickets online visit BOOKAWAY web-site.


Day Tours from Split to Plitvice Lakes 
If you want to truly enjoy book one of many organised day tours from Split to Plitvice Lakes. These tours departs throughout the day. We recommend to take late afternoon tour to return to the Split in the late evening. You will have around 5 hours to explore Plitvice Lakes.


Day Trips from Split to Plitvice Lakes
Driving from Split to Plitvice Lakes
If you are driving in Croatia, you might consider driving to Plitvice Lakes. In this case, you have two options:
Driving along old road to Plitvice - from Split via Sinj, Vrlika, Knin and Korenica - this route is free.


Faster route leading along E65 and E75 roads - if you take this route you will have to pay a toll.
If you have plenty of time, take an old route - it's more enjoyable and leads through the countryside and gives you opportunity to see the area. Otherwise, you should take the motorway route.

Find affordable car rental offers with pick-up locations across Croatia on Rentalcars.