Dubrovnik Split Catamaran
Dubrovnik To Split Catamaran

Many travellers are looking for the best options of getting from Split to Dubrovnik. One of the easiest and the most comfortable option is taking a catamaran between these two ports. This kind of service is available starting from April until the end of October each year. 


The port of Split
Catamarans on this route stop on several Dalmatian islands (Brac, Hvar, Korcula, Mljet) along the way and the sailing time between Split and Dubrovnik is around 4 hours. Note that there are no car ferries between Split and Dubrovnik.


Krilo catamarans
Krilo (Kapetan Luka) is a private company that offers catamaran service between the ports of Dubrovnik and Split. This route is operated with comfortable and superfast catamarans with a seat capacity of around 300 passengers.

Both routes operate starting from April until the end of October. Catamarans depart from the Split port in the morning and returns from Dubrovnik in the afternoon hours.

For detailed sailing schedules, availability and booking visit Bookaway - an online booking platform.


Jadrolinija catamaran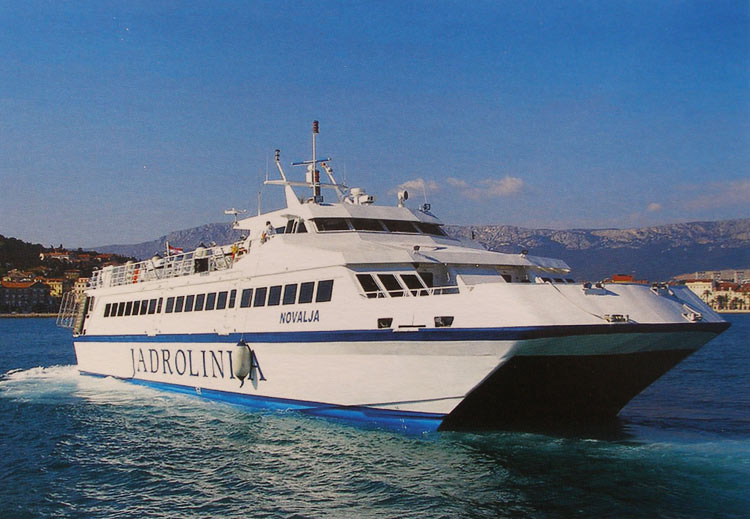 Croatian state company Jadrolinija operates catamaran route between Dubrovnik and Split from June until mid-October each year.

This catamaran departs in the morning from Dubrovnik port and sails to Split with stops on Korcula, Hvar and Brac (Bol). It returns in the afternoon the same way. This catamaran is ideal for making a day trip to the islands.

Tickets can be bought from every Jadrolinija ticket office or online. 


Travelling between Split and Dubrovnik by bus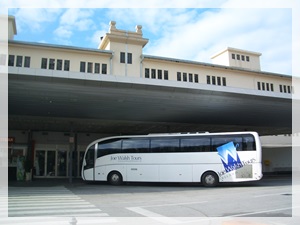 Besides taking a catamaran between these two popular travel destinations in Croatia you have options of taking a bus or driving a car. The bus service between Split and Dubrovnik is regular with buses running throughout the day starting from early morning until midnight.

Several bus companies operate services with a range of prices and travel times. Check the accurate bus timetables, prices and book your bus tickets online with Bookaway booking platform.


Travelling between Split and Dubrovnik by car
One of the options of travelling between Split and Dubrovnik is by car. The distance from Split to Dubrovnik is about 230 km and the drive will take about 3.5 hours depending on the traffic and border delays. 
Note that you will need to pass through Neum Corridor - 22 km of coastline that belongs to Bosnia and Herzegovina on your way to Dubrovnik.


Jun 14, 20 11:39 AM

A walk along Dubrovnik's famous city walls is a unique and wonderful experience and a must-do when visiting Dubrovnik! Find out all useful info for the best experience while visiting the City walls!

Jun 07, 20 04:48 AM

Take a day trip from Dubrovnik to the sunny islands and beutiful countryside - Elaphites, Mljet, Korcula, Cavtat, Konavle, Peljesac, Ston...

Jun 07, 20 04:47 AM

Find your ideal Dubrovnik accommodation - from hostels, apartments, guesthouses to a range of hotels and luxury villas!