Dubrovnik Split Catamaran
Dubrovnik To Split Catamaran

One of the most popular ways of travelling between Dubrovnik and Split is by sea. High-speed catamarans operate daily during the tourist season (April until end of October) between Split and Dubrovnik (with stops on the islands in between).
It's just under 5-hour journey onboard comfortable air-conditioned catamarans (foot passenger ferries). Most catamarans have a bar where you can buy a full range of drinks and snacks during your travel.

Travellers can choose from 4 daily departures operated by 3 different shipping companies (Krilo, TP Line and Jadrolinija). Compare easily all available catamarans and book your tickets online!

Those who want to explore the beautiful coast between Dubrovnik and Split should consider renting a car. This way you'll travel at your own pace, take a dip into crystal clear sea or stop for a tasty sea-food lunch on the way.

⛴ Book your catamaran tickets online in just a few steps!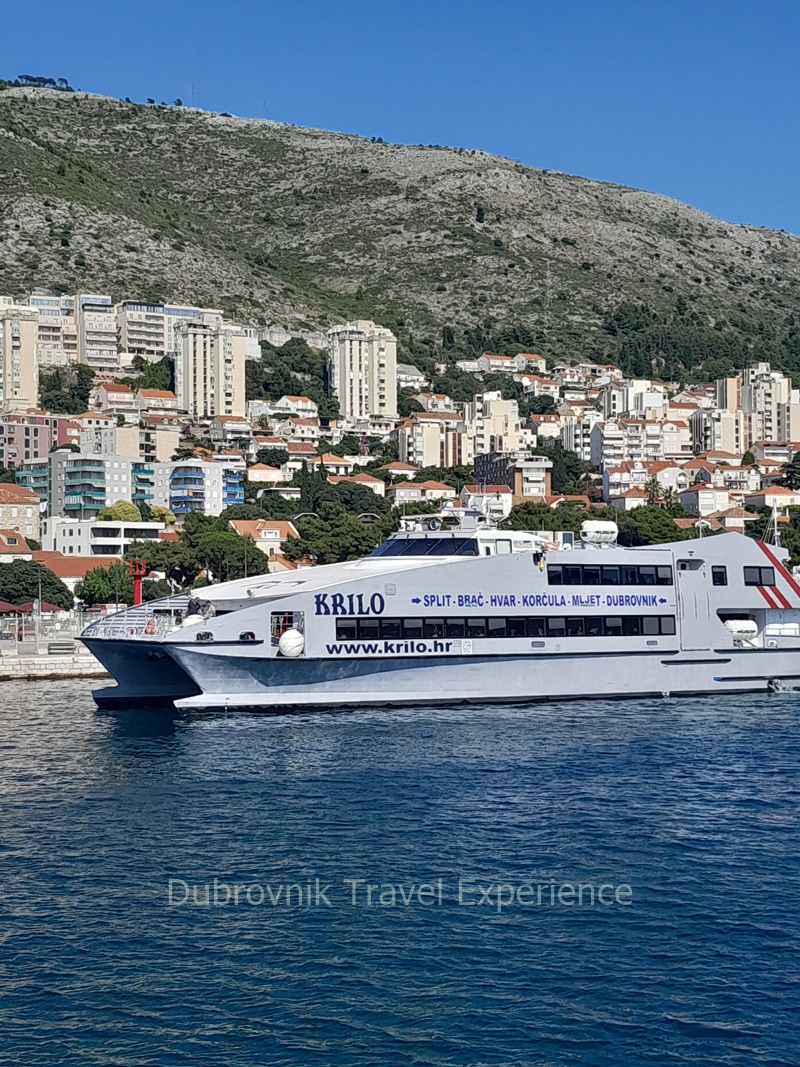 Krilo catamaran in Gruz port
Krilo offers 2 departures daily, with slightly different stops between Dubrovnik and Split. TP Line has one catamaran sailing on this route with stops in Milna (Brac), Hvar Town, Korcula Town and Pomena (Mljet).

Jadrolinija operates high-speed catamaran between Dubrovnik and Split with 1 departure daily (in the morning), from June until end of September.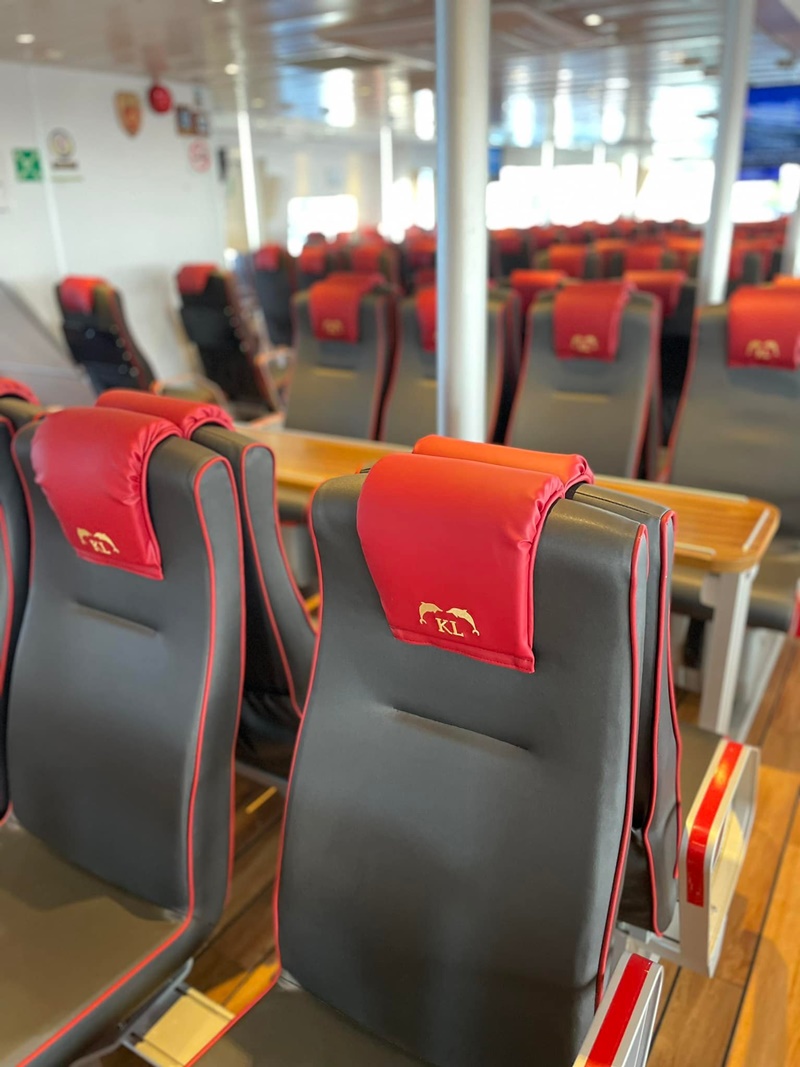 Krilo catamaran seats
Travelling between Dubrovnik and Split by one of modern high-speed catamarans is super easy. You'll embark the catamaran on the pier in Gruz port (check out other ferries from/to Dubrovnik) which can be easily reached from anywhere in the city (by bus or taxi or even on foot).


Recommended day trips from Split
TP Line catamaran
Getting between Dubrovnik and Split by bus
Travelling between Dubrovnik and Split by bus is easy as numerous buses run on this route throughout the year.

The average bus ride between Dubrovnik and Split is around 4 hours but during the summer months it can be some delays due to the traffic on the way.


There are many companies offering bus rides on this route. The most convenient are Croatia Bus and FlixBus, both offering 5-6 departures daily, so you can choose the time that best suits you. Other bus companies mostly has one daily departure. The bus ride prices start from €13.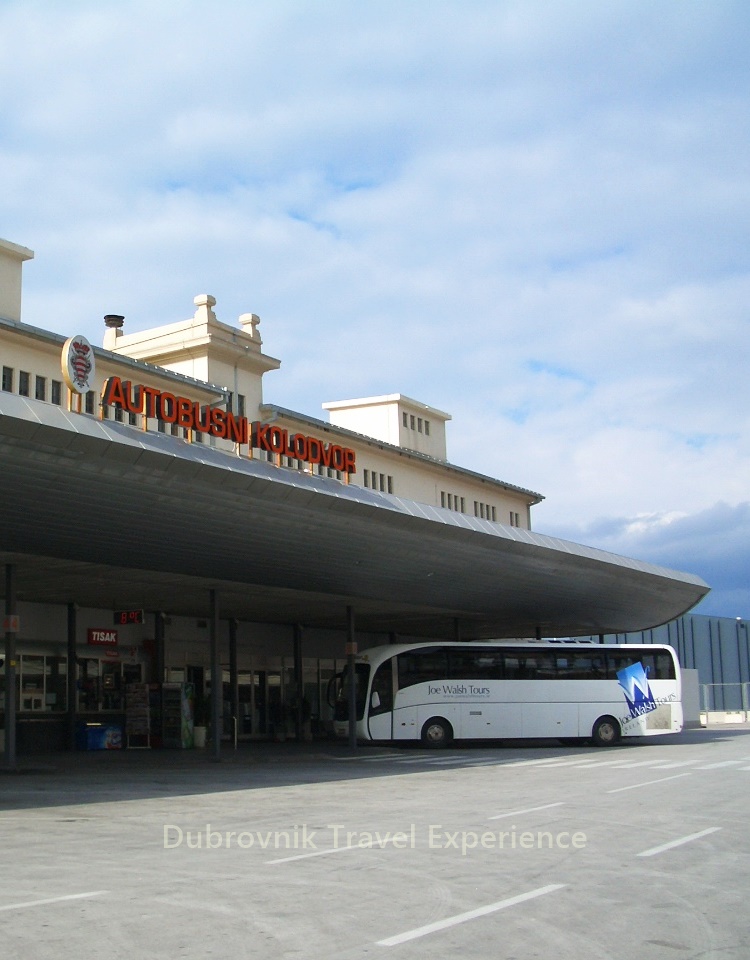 Main Bus Station in Dubrovnik
We recommend buying your bus tickets ahead, especially for rides during the peak summer months (June to August). If booked with FlixBus, you can easily manage your booking online (the ticket include 1 hand luggage, up to 7kg plus 1 hold luggage, up to 20kg).


Driving between Dubrovnik and Split
One of the options of travelling between Split and Dubrovnik is by car. The distance from Split to Dubrovnik is about 230 km and the drive will take about 3 - 3.5 hours depending on the traffic. 
The Dalmatian coast offers incredible sceneries and travelling by car along it may offer a comfort of stopping wherever and whenever you like.

We advise you to book your car through Discover Cars where you can compare a huge range of car hire deals from leading rental companies and find the best one for you.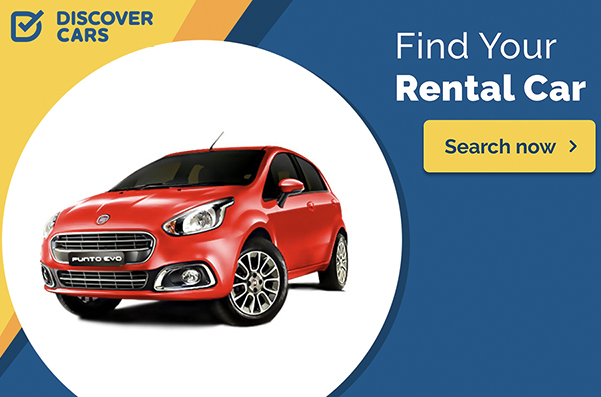 Private transfer from Dubrovnik to Split
For a smooth and relaxed journey between Dubrovnik and Split you should opt for a private car transfer. This is a great way to travel which takes away the worry about driving in foreign country, border crossings and any other things.

You'll be picked up wherever you want, your hotel, the airport, port or anywhere else. No need for buses or taxis to continue your journey once you've finally reach your destination.

Croatia Shuttle, Dubrovnik Transport and Maci Tours are companies offering private transfers between Dubrovnik and Split. Each of these companies offers smooth transfers in comfortable air-conditioned vehicles with professional English speaking drivers.

If you want to explore more, opt for a Dubrovnik to Split car transfer but with a stop in the charming town of Ston (visiting oyster farm and a winery).

Or save your time and book a private door-to-door transfer from Split to Dubrovnik with sightseeing stops along the way (you choose from Arboretum Trsteno, Ston, Winery, Makarska or Klis Fortress).


You might also like: