Dubrovnik Bell Tower

The Bell Tower seen from below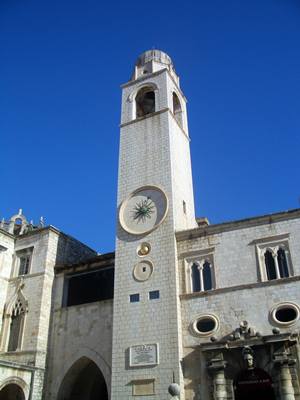 The Bell Tower is 31m high
At the east end of the Stradun there is a bell tower with clock, built in 1444. 

It is 31 metres in height and features two bronze figures, known as the zelenci (the "Green Men"), who chime the hours.

Dubrovnik offers exciting things to do for culture & history lovers, foodies, active people, Game of Thrones fans and much more!

Here are a few top tips on sightseeing in Dubrovnik - the smart way.


Travel Anywhere
in Croatia
BOOK EASILY BUSES & FERRIES & CAR TRANSFERS
Plan Ahead
Your Visit to Dubrovnik: