Dubrovnik Bell Tower

The Bell Tower seen from below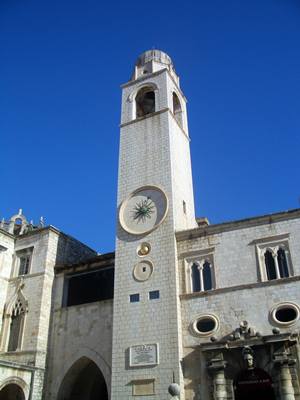 The Bell Tower is 31m high
At the east end of the Stradun there is a bell tower with clock, built in 1444. 

It is 31 metres in height and features two bronze figures, known as the zelenci (the "Green Men"), who chime the hours.

You could spend weeks in Dubrovnik and find something new to do each day. Here is a list of the most popular activities in the city and surroundings.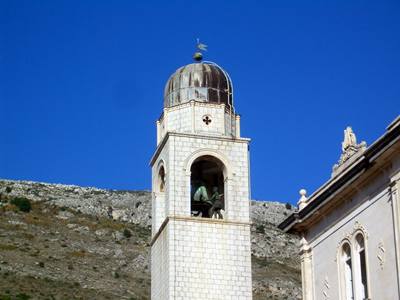 Bronze statues called the "Green Men"(Zelenci) which strike the bell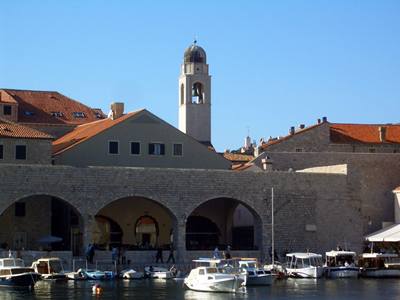 The Bell Tower seen from the Old Port
Dubrovnik's Favourite
City Tours
Popular Dubrovnik Tours
& Day Trips