BEST Things to do in Rome
Visiting Rome and planning things to do? You'll have a hard time to choose because there are so many sights to see and thing to do in this beautiful Italian city. From exploring historical sights, visiting endless museums and galleries, tasting delicious food and wines, walking the green parks, go shopping...

We compiled the list of the thing we think are the best choice to do when visiting Rome.


1. Visiting Colosseum & Roman Forum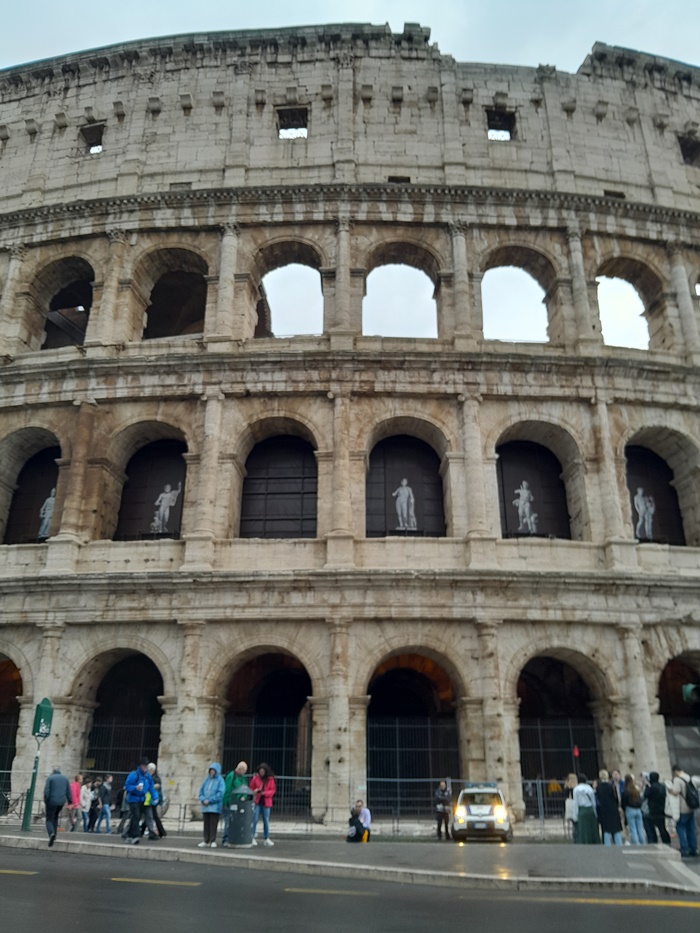 The Roman Colosseum
The Colosseum is the most visited sight in Rome and Italy and you shouldn't miss it when in Rome. The largest amphitheatre in the world, the Colosseum can hold up to 80000 people and it's magnificent to explore it.

It's easily accessible from anywhere in Rome, by metro or taxi or even on foot if you are staying somewhere in the historic centre. Nerva Boutique hotel is a great place to stay, situated just a few steps from the Colosseum.

Most of the times, you'll find lines to enter the Colosseum, so maybe it's good advice to book fast track entrance tickets which allows you smooth and quick entrance. We recommend this ticket combo allowing quick entrance to the Colosseum, Roman Forum and Palatine Hill.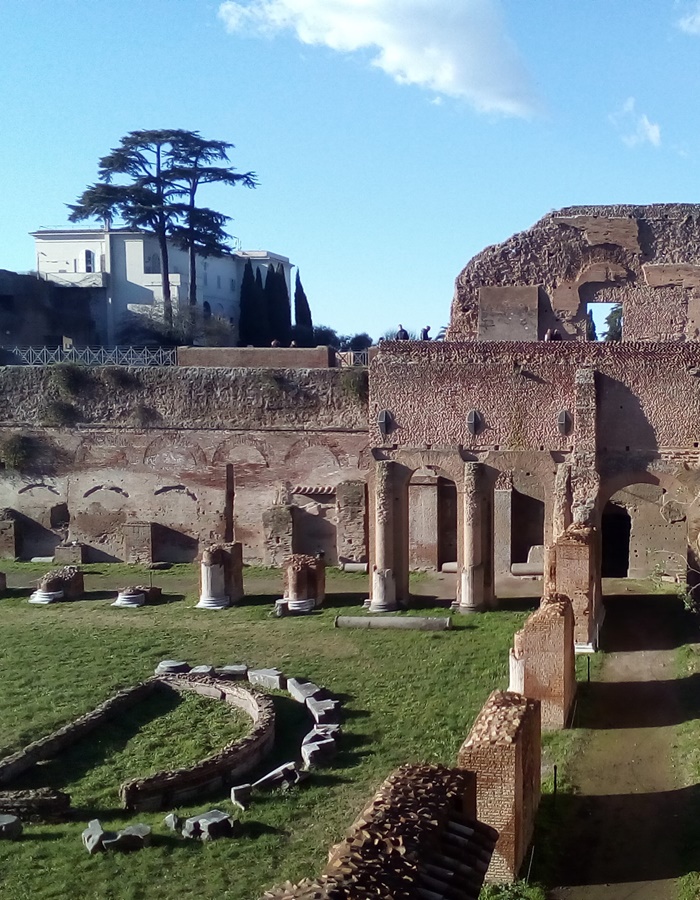 The Roman Forum
Once you enter, you'll need around 2-3 hours to explore everything and capture some great photos of this Roman sight.

To get to know more, consider joining a guided tour and learn more historic facts about Colosseum. We suggest this top-rated VIP Colosseum Tour.

Not everyone sees the ground flour and arena floor of the Colosseum. Book this guided tour offering the complete experience of the Colosseum (plus Roman Forum and the Palatine Hill).

Once you explored the Colosseum, move on to the nearby Roman Forum (once the center of ancient Rome, with temples, courts, markets and buildings which are now ruins you can explore); get a great view of the Eternal City from the Palatine and Capitoline hills).

It helps to have a guide who can bring the stories to life! This top-rated private Colosseum and Roman Forum tour can be customized to your interests!
Choose from a combined ticket for the Roman Forum, Colosseum, and Palatine Hill, which grants access to all three sites (€16 per person), or opt for the Full Experience ticket (€24 per person), which adds on access to the arena floor and underground areas.


2. Visiting Saint Peter's Basilica & Dome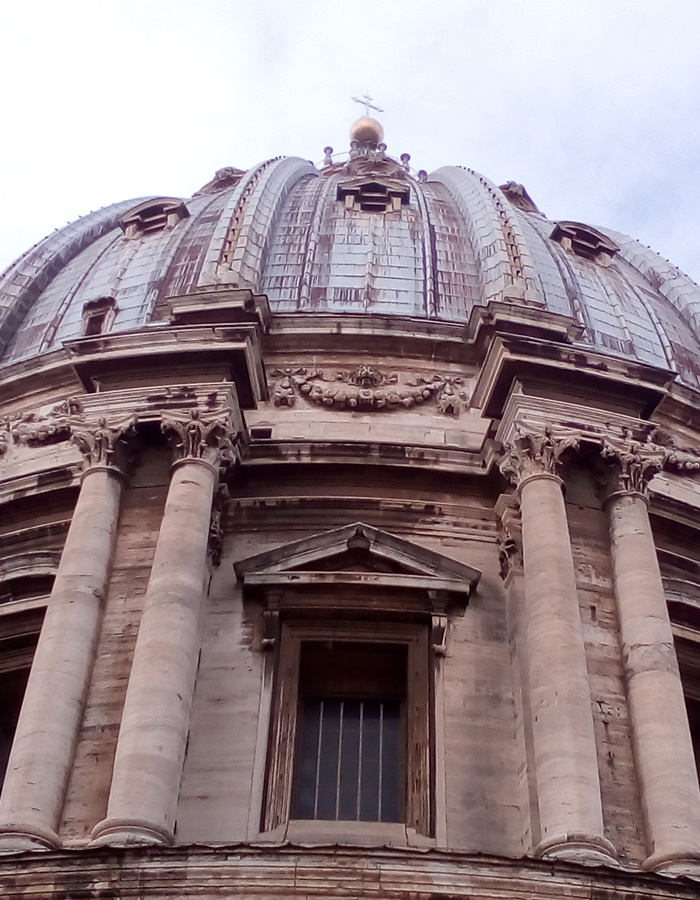 St Peter's Dome sits on top of St. Peter's Basilica
Saint Peter's Square and basilica are for sure not to be missed while in Rome. Reach it on foot from historic centre (cross Ponte Vittorio Emanuele II) or hop onto metro and get off at Ottaviano-St. Pietro stop and walk for 10 minutes until you reach it.

We loved to stay at Fragrance Hotel and Eccelso Hotel & Apartments, both only a short walk from Vatican (comfortable and clean rooms, great service).
During the summer season you'll find long lines of people waiting to enter Saint Peter's Basilica but it's worth visiting (it's free). Once you get inside you can admire the beautiful altars and masterpieces of Italian art (Bernini's masterful altarpiece—the great bronze Baldacchino—and Michelangelo's Pietà).

If you are not afraid of height and don't suffer from claustrophobia, climb to the top of St. Peter's Basilica dome from where you can capture stunning photos of the area.
If you come in the right time, you can see the Pope giving his blessing from the balcony. Explore Vatican Museums, St. Peter's Basilica and the Dome, on this great private tour! 

USEFUL TIP! Dress codes are strictly enforced, so make sure to have your shoulders and knees covered during your visit.


3. Visiting Vatican Museums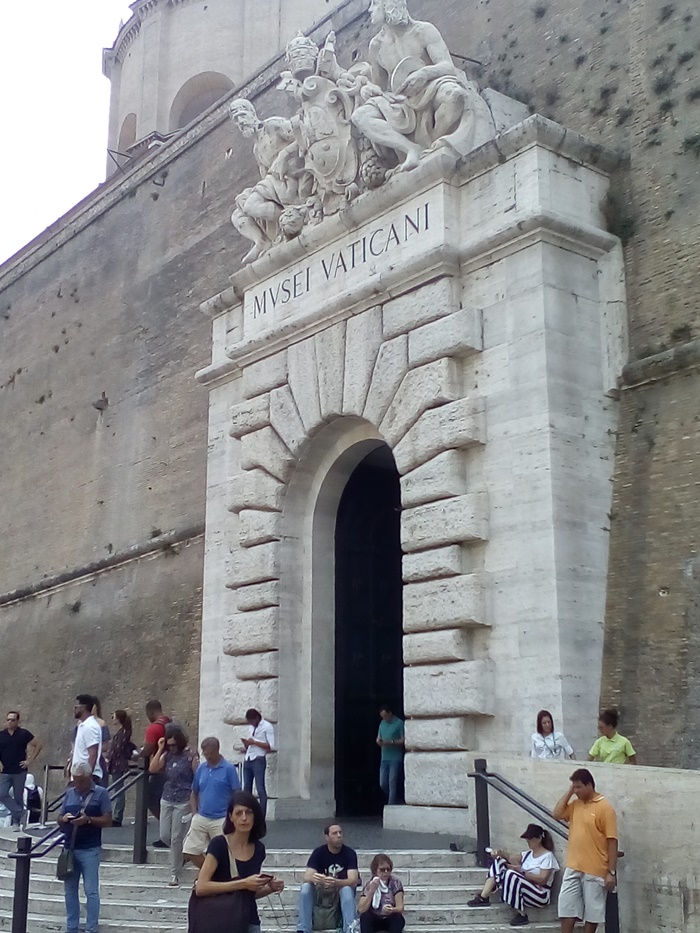 For art lovers, another place that must be included in your things to do in Rome list are the Vatican Museums. It's one of the largest museums in the world and home to over 70,000 artworks amassed by the Catholic church throughout the centuries.

The Sistine Chapel, famous by Michelangelo's frescoes and detailed ceiling artwork, is part of the Vatican Museum complex.

For the best viewing experience, book an early-access tour to enjoy the masterpieces before anybody else. For staying literally a few steps from the entrance to Vatican Museums, choose the Heart Hotel, offering spacious rooms and friendly service.


4. Seeing Trevi Fountain & Spanish Steps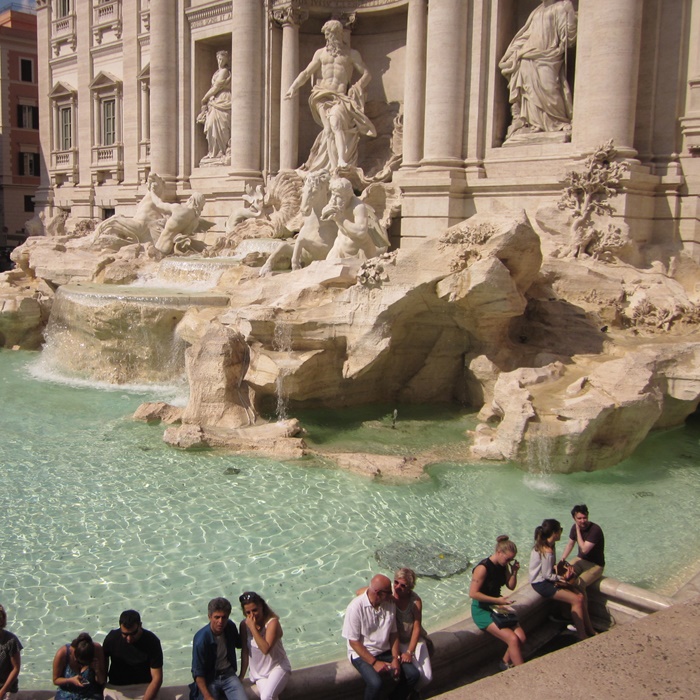 The Fontana di Trevi is a great spot for taking a photos
Visiting both Trevi Fountain and Spanish Steps is a must when in Rome. These two iconic sights of Rome is best to visit in one day, as they are very close to one another (you'll need 10 minutes on foot between these two places).

The Trevi Fountain, located in the Quirinale district of Rome, is one of the most famous fountains in the whole world. Come here, throw the coin in the fountain and take some amazing photos. It's recommended to visit it early in the morning as later on in the day, the space around it becomes to crowded with tourists. To reach the fountain take metro to Barberini stop, then walk down for about 10 minutes.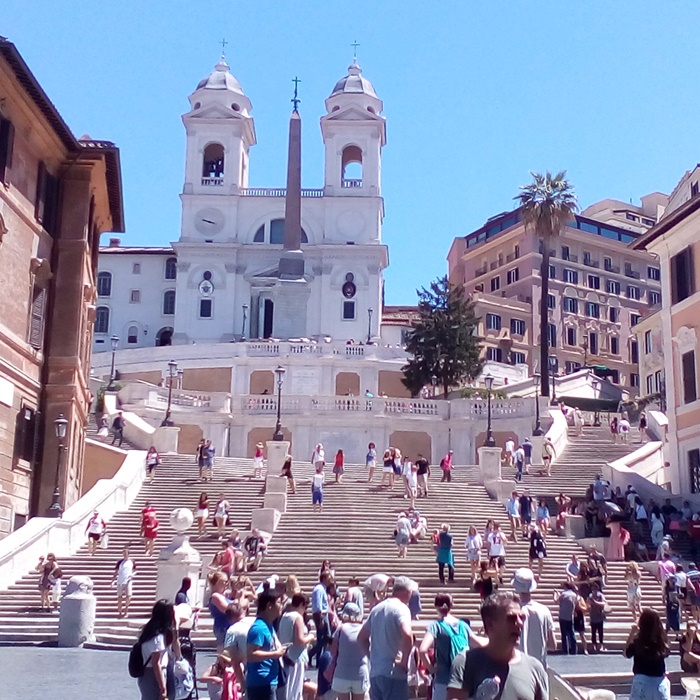 The Spanish Steps and Trinità dei Monti church at the top, Rome
Next, head to Piazza di Spagna, taking a pleasant walk through the streets of Rome. Along the way you can do some shopping (so many small shops as well as La Rinascente department store) as well as sit at one of the cafés or taste delicious gelato.


Once you get there, climb the beautiful Spanish Steps dating from 1723 to the top where you'll find Trinita dei Monti Church is located (you can also enter the church). This is a great place for taking photos. This spot can be reached also from nothern side - from Via Veneto (if staying in one of many hotels there).

If you get hungry, we recommend Ginger eatery in Via Borgognona not far from Spanish Steps (they offer delicious sandwiches, pasta, fruit smoothies and much more).


5. Climbing Altare della Patria
Altare della Patria
When in Rome, don't skip visiting Vittoria Emanuele II Monument, also know as Altare della Patria. This imposing monument (135m wide and 70m high) is located in Piazza Venezia and can be reached easily from any part of Rome (the Colosseum in only 10-minute walk away).

Here you can visit the Museum of the Risorgimento (dedicated to the unification of Italy), the tomb of the unknown soldier with an eternal flame and finally and take the elevator to the top of monument to get amazing views of the whole city of Rome.

The top is crowned with an equestrian sculpture of Victor Emmanuel cast in bronze and two chariots driven by the goddess Victoria.

The panoramic lift ride costs €7, while youth and seniors pay €3.50.


6. Walking the parks & gardens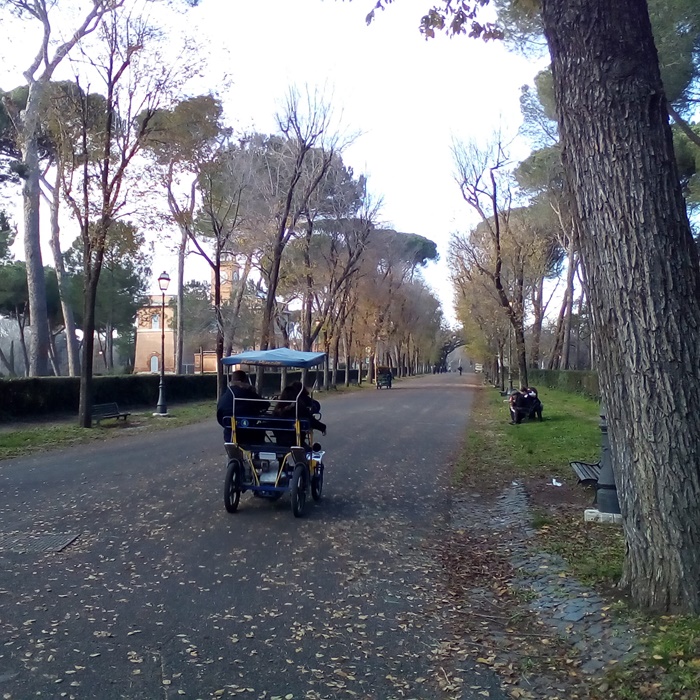 The Villa Borghese Park
When in Rome, be sure to explore it's beautiful parks and gardens - you'll enjoy and it doesn't cost a thing. The most famous is Rome's central park, Villa Borghese, which can be easily walked to if you are staying in historic centre.

This park covers about 100 acres of wooden glades, gardens and grassy banks and offers plenty of space to run around. The park is home to interesting architecture, sculptures, monuments and fountains.


The Villa Borghese Park is ideal for jogging and walking, and you rent rollerblades, bicycles and four-seated electric bikes at the main gates.
For staying near this park, choose Magina Luna Boutique Hotel - small cosy hotel not far from Piazza Fiume.

When in this park, don't skip visiting Bioparco di Roma, the zoo with over 1200 animals - great for families with children.


7. Visiting Pantheon
The Pantheon in Rome
Visit Pantheon, a gem nestled in the heart of Rome. Admire this building from the outside, marvelling at its massive Corinthian columns and huge dome. Then, get inside and admire the ceiling decorated with golden stars.

The best way to see the Pantheon is by booking a guided tour (with skip-the-line entrance) and learn history facts from local guide.

Reaching Pantheon is very easy; it's situated very close to Via del Corso as well as other Roman sights, Trevi Fountain, Spanish Steps, the Colosseum...


3. Joining a food tour in Rome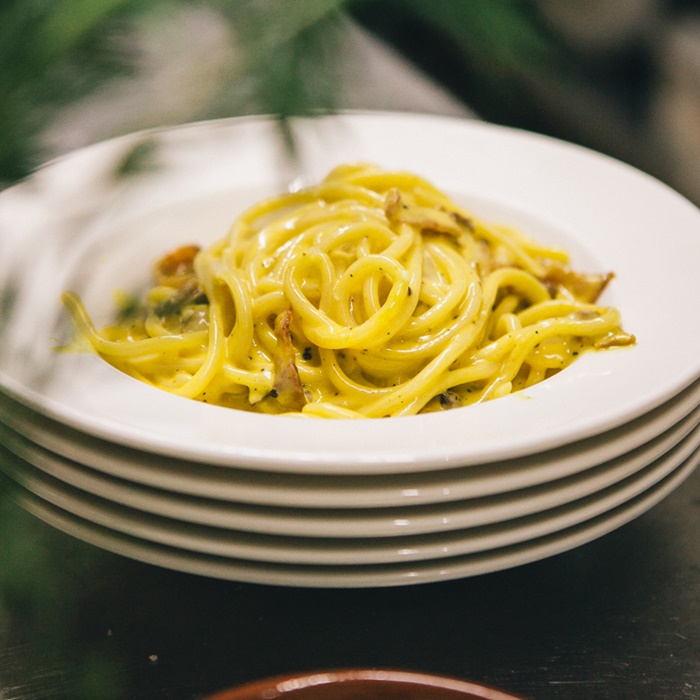 A plate of pasta carbonara
Is there a best way to explore any destination than through local food? With food places on every corner, Rome is ideal for this. We suggest you to take a food tour at the beginning of your stay, to reveal the best places to eat during the rest of your stay.

There are varierty of food tours on offer in Rome and each one explores specific neighbourhood of Rome. Some tours goes to Jewish Ghetto and Campo de' fiori, other take participants to Trionfale market in Rome while some explore Testaccio, the home of authentic Roman food knows as "cucina povera".


On these tours you'll taste a loads of pasta, Roman thin-crust pizza, arancini, suppli, fried artichokes, prosciutto and cheeses, Sicilian sweets as well as the best gelatos in the city.
One of our favourite Rome's food tours are: Jewish Ghetto and Campo de' Fiori night food tour (combining sightseeing and food tasting) and Food tour of Prati neighbourhood (close to Vatican) with a visit to Trionfale market.


8. Go shopping in Rome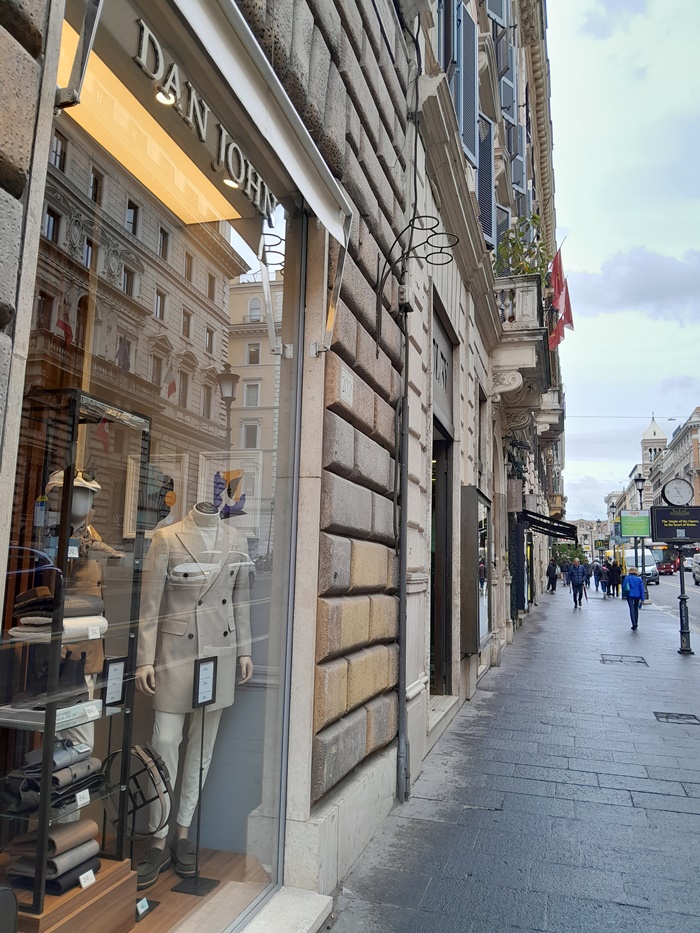 Via Nazionale in Rome
Shopping in Rome is a great way to spend your time between sightseeing and sampling delicious food. You might expect that you'll find only designer boutiques and jewellers here, but be sure that you'll find also vintage products to buy as well as great food products. 

For regular clothes and cosmetics head to Via del Corso, where you'll find global stores like H&M, Zara and Gap alonside well-known Italian brands like Benetton and Intimissimi. This is a place to go if you need a pair of jeans, new shoes or cosmetics.
In Via Cola di Rienzo street (close to Vatican) you'll find a range of stores (clothes, shoes and cosmetics) as well as Coin department store. Here you'll Castroni, wonderful store selling gourmet foods (shop here authentic Italian products such as pasta, pesto, olive oils, coffee, teas, nuts, sweets and much more; you'll find here some products you won't find in grocery stores).

For staying close, choose Eccelso Hotel & Apartments which is only a fews steps from this street.


Via del Corso is one of the most popular shopping streets in Rome
Head to Via Nazionale, a long street not far away from Termini Station (catch here trains to other Italian cities as well as Leonardo Express train to Fiumicino Airport), for another great shopping day (it's dotted with fashion stores, hotels and churches).
If looking for luxury goods, fashion and accessories, visit La Rinascente, Italy's iconic department store, which can be found at two locations in Rome: one central along Via del Tritone (only a short walk from both the Trevi Fountain and Spanish Steps) and the other one in Piazza Fiume (near Villa Borghese).

If you get hungry while shopping, take a lift to the top of stores, where you'll find restaurants offering decent meals.

Nearby, via Tritone is also dotted with clothes and gastro food stores. For staying close to this area choose The Radical Hotel Rome, a small hotel offering spacious and modern rooms (plus, the staff is super attentive).


9. Taking a vespa tour around Rome
The best way to explore Rome - taking a vespa tour
Exploring Rome on the back of a vintage vespa is one of the most exciting thing to do in Rome. You'll have your drive that will take you through the city's charming cobblestone streets and elegant piazzas.

You'll visit highlights of Rome as well as hidden corners and even stop for a coffee or gelato. Not to mention great opportunities for taking amazing photos along the way! This is and unforgettable and one-in-a-lifetime experience! Note that any age can participate in this adventure!

Traveller really love this Classic Rome Vespa Tour with pick-up included so you don't have to face the traffic of Rome (the tour lasts 3 hours). If you think about self-driving a vespa but still in the guided group see this option. Or opt for Vespa Tour by night that starts from Piazza Venezia in the very centre of Rome.


10. Taking a tour of Italian gelaterias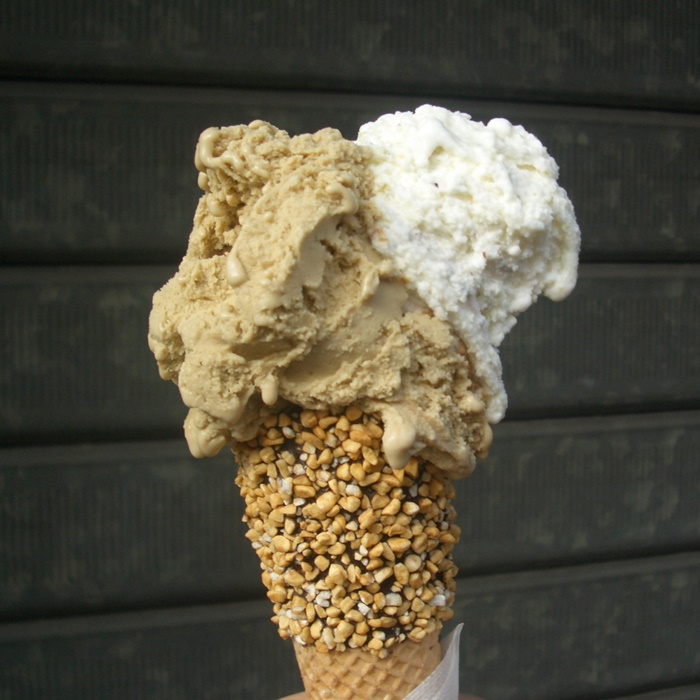 Taste delicious gelato while in Rome
While in Rome, don't skip tasting delicious Italian gelato you can find all around the Rome. Not all gelaterias offer authentic gelato, so be sure to choose the right one.

Look for artisanal gelato, which are usually kept in metal containers with lids. Skip large piles of gelato with bright colours - this is not authentic gelato! Gelato is served in a cup or waffer cone; both can you get one or several flavours, depending on your taste.

Still not sure you can track down the best gelato on your own? Fatamorgana and Gelateria dei Gracchi each have several branches dotted around the centre.


We love Verde Pistacchio Gelateria at the top of Via Nazionale, as well as Venchi stores selling chocolates and gelato (they have several branches across Rome; there is one near Spanish Steps and on Via del Corso as well).
Other top gelato shop is Hedera Gelateria, only a short walk from Sant Peter's Square (offering also a range of sweets). This small gelateria looks cute and the owners are super friendly.

11. Buy fresh produce at local food markets
Visiting local food market, that can be found in almost every neighbourhood, is a great way to experience everyday life of Romans as well as learn a little bit of Italian.

Close to Vatican, you'll find Trionfale Market - really huge market where you can find quality produce: fruits, vegetables, nuts, spices, fresh pasta, baked goods, all kind of fresh meat, fish and seafood as well as offer of wines. If you are staying in the apartment, stock up delicious ingredients and prepare amazing Italian meal.

Another great market is the one at Testaccio, where you can find delicious made food you can eat there or take away.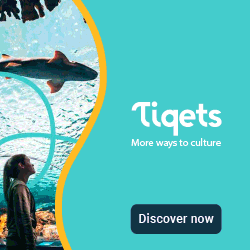 We have more info for your Italian journey: