Revelin Fortress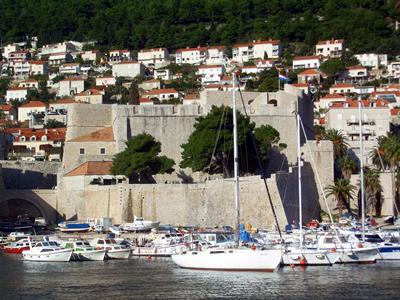 The Revelin Fortress was built in the 15th century as a separate fortress which would additionally secure the land approach to the eastern city gates.

Because of the Venetian threat a new, more substantial fortress was later built. After construction was completed, which took 11 years, the Revelin became the city's most powerful fortification. 

This fortress has an irregular four-sided shape, with one side descending to the sea and the other three land-facing sides protected by a trench. Nowadays, the terrace of the fortress is the venue for performances during the Dubrovnik Summer Festival, while inside a variety of other concerts are held.

Explore a range of amazing small group and private tours and enjoy unforgettable experiences in Dubrovnik with VIATOR and GetYourGuide. Book online and get BEST PRICES!


Explore
Dubrovnik Islands