Parking In Dubrovnik
If you are travelling to Dubrovnik by car or if you've rented a car to explore the city then parking is one of the factors that you'll need to consider. Parking in Dubrovnik can be frustrating during summer season and it may be hard to find a parking space.

So if you are staying at private accommodation we suggest you to check with the owner if they will secure you parking space, especially if you will be located near the Old Town.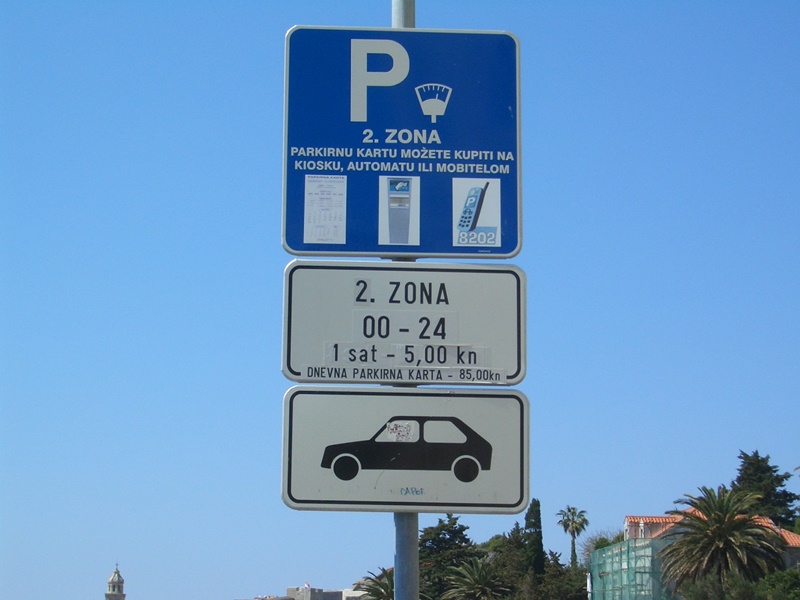 You can pay for the parking by parking ticket, which are available from newsagents, shops, or through parking meters dotted around the city or by paying via your mobile phone. The exact change is required at the parking meters and the ticket should be displayed on your windscreen.

If you either park in the wrong place or don't pay for parking a tow away vehicle will take your car to the local lot. There is a fine for parking without paying as well as a much larger fine if you are towed away.

Parking close to the Old Town
If you wish to reach the Old Town by car, it may be difficult to find a free parking space near the Old Town, especially during high summer season (July & August). Drivers have three options:

metered street parking around the City walls
public parking lots
public garage on Ilijina Glavica.

You can find parking spaces along the roads close to the Old Town (Zagrebacka street, Petra Kresimira IV or Frana Supila). If you don't want to drive around and look for a free space there are several public parking lots close to the Old Town. 

The closest but the most expensive is the one next to the Pile Gate (1 hour - 40 HRK). The other one is just above the city walls below Cable car embarkation station (1 hour - 20 HRK).

Another parking lot is Gradac just across Lovrijenac fortress. You need to pass the Hilton Hotel, take a left turn and drive up the small street until you reach the parking (1 hours - 20 HRK). 

For those who cannot find a spot on the street or who plan to park for an extended period of time, the city operates an underground parking garage located about 10 minutes' walking distance to the Old Town.

For detailed info on parking in Dubrovnik visit Sanitat web site.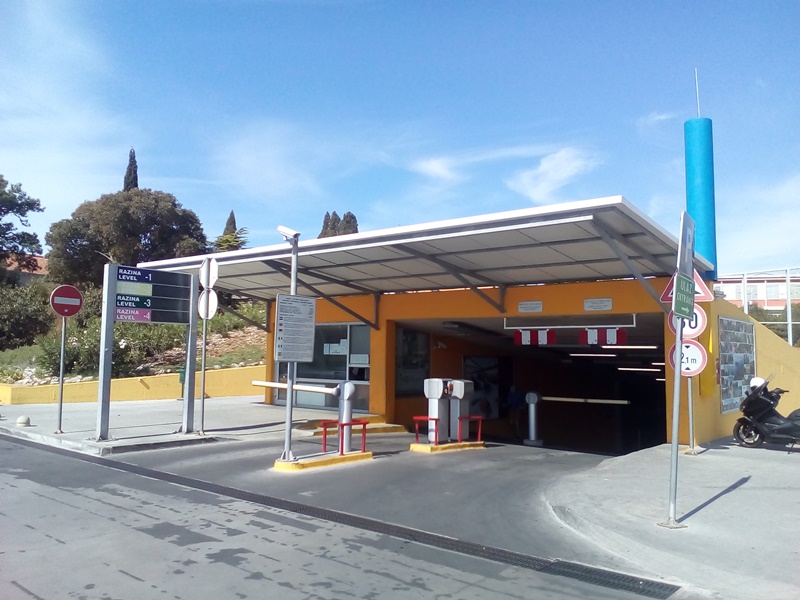 Public parking garage
Located at address Zagrebacka ulica bb, at around a five minute walk from the historic centre is a public garage. Even during the summer months there tends to be space in this garage and as it is underground you are guaranteed your car is protected from the elements. 

The multi story parking has 711 spaces and is located on the Ilijina Glavica Street. If you are driving from the main coastal road you turn left towards the city. 

It's located on the right side of the road you use when you drive towards the city center, at the spot where the road towards the Old Town becomes a one lane, one way street.

If you are going to visit Old Town, you can take stairs through the Baltazar Bogisic park just below the garage. It will take you less then 10 minutes to reach Pile Gate entrance (but a bit more when going back).


Jun 14, 20 11:39 AM

A walk along Dubrovnik's famous city walls is a unique and wonderful experience and a must-do when visiting Dubrovnik! Find out all useful info for the best experience while visiting the City walls!

Jun 07, 20 04:48 AM

Take a day trip from Dubrovnik to the sunny islands and beutiful countryside - Elaphites, Mljet, Korcula, Cavtat, Konavle, Peljesac, Ston...

Jun 07, 20 04:47 AM

Find your ideal Dubrovnik accommodation - from hostels, apartments, guesthouses to a range of hotels and luxury villas!