Istria - Croatia's Largest Peninsula
Istria is one of the most popular destinations for foreign visitors to Croatia. This heart-shaped peninsula in the north corner of Croatia offers historic sights, stunning landscapes and picturesque towns along the coast and inland. The most visited destinations are Umag, Porec, Rovinj and Pula.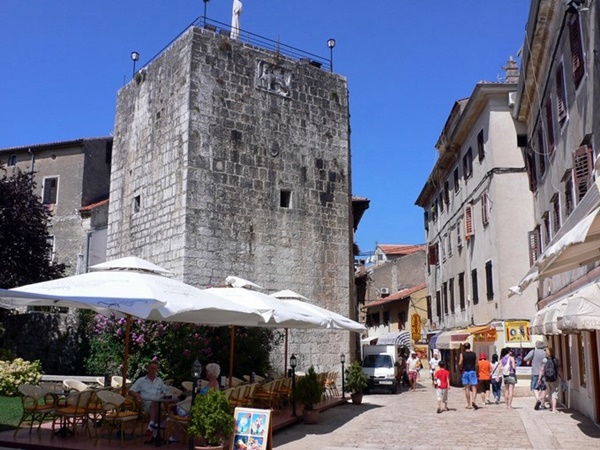 Porec in Istria
Umag is a city in western Istria, only 10 km from the Slovenian border.  Its old town with narrow cobbled streets are ideal for exploring. The coastline near Umag is full of pretty little bays.
Porec is the most popular holiday resort in Istria with two bays south of the town, called Green and Blue Laguna. They are almost like small towns, with several hotels in each, as well as camping facilities, a marina and shopping areas.
Rovinj is a picturesque town famous for the St Euphemia Cathedral, the highest church tower in Istria at 61 metres high. It is very lively with its numerous cafés and restaurants, galleries and an active fishing port. 

Pula was founded 3000 years ago and is known for its well-preserved Roman amphitheatre. The Brijuni islands near Pula are a great destination for a day trip.

Bordering Slovenia and with a maritime border with Italy, this peninsula is easy to reach from the rest of Europe and is also well-connected by air from the UK to the main airport in the region, Pula Airport. There are catamaran service during the summer season from Venice to the main ports of Istria.