Getting To Cavtat

Cavtat is the the most southern city of Croatia, located some 15 km south of Dubrovnik. It is a great destination for spending your holidays or making a day trip from Dubrovnik. Visitors can enjoy long walks along Cavtat sea-side promenade, spend active holidays or participate in many cultural events.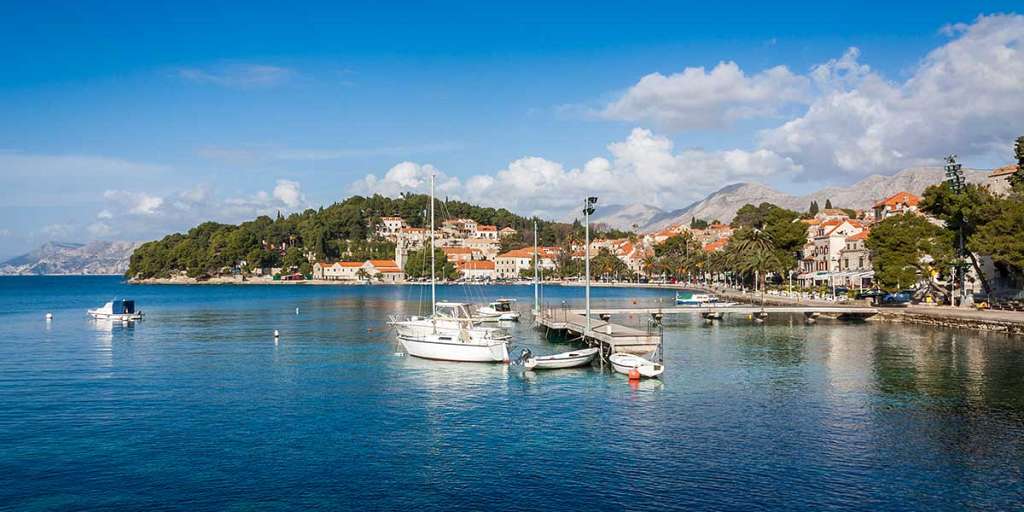 Getting to Cavtat from Dubrovnik is very easy. There is a regular bus service throughout the day between these two cities as well as boat service from Dubrovnik's Old City harbour. You can also drive from Dubrovnik to Cavtat (20 minutes ride) or book your private car transfer.

Getting to Cavtat by boat

Regular boat service between Cavtat and Old City harbour of Dubrovnik is available starting from 1st April until 1st November. Adriana Cavtat Company operates boat service between the city of Cavtat and Dubrovnik Old City Harbour and with stops in the villages of Mlini, Srebreno and Plat and the island of Lokrum along the way.
Boats run several times a day in both directions. For current sailing timetable and booking tickets visit BOOKAWAY web-site. Tickets can also be purchased in front of the boat on the day of travel.

Getting to Cavtat by bus

If you need to get to Cavtat from Dubrovnik the most convenient way is to take local bus No.10. This bus departs from main bus station in Dubrovnik and runs to Cavtat. The bus ride takes about 30 minutes. 

Tickets can be purchased form the driver on the bus. The bus station in Cavtat is in the centre of the town. Check the latest bus timetable here.

Getting to Cavtat by car

The Croatian coast offers incredible sceneries and travelling by car along it may offer a comfort of stopping wherever and whenever you so please. Moreover, it's a great way to explore the region beyond Cavtat and Dubrovnik.


Getting to Cavtat from Dubrovnik airport
Cavtat is a picturesque sea-side town situated some 15 km southern of Dubrovnik. It is the most southern town of Croatia and popular tourist destination. The most practical way to reach the town is by plane. Dubrovnik Airport is situated only 3 kilometres from Cavtat.

From Dubrovnik Airport you can reach Cavtat by local taxi or book a private car transfer at BOOKAWAY. You can choose from CAR TRANSFER or MINI VAN TRANSFER operated by OCTOPUS TRANSFERS. 


Explore
Dubrovnik Islands