European Tours
A Great Way To Explore Europe

Take a European holiday and learn about its rich history, take part into amazing adventures and taste a variety of cuisines. Explore historic sights of Western Europe, feel the passion of the Mediterranean or get to know new face of the Eastern Europe.
You will be travelling with a group of like-minded companions and guided all the time by a knowledgable tour leader. You will travel by modern air-conditioned coach with free Wi-Fi.

Tours includes also accommodation which vary from hostels, campsites, hotels as well as cabin onboard sailing boats or luxury yachts. In each city you will have a local guide that will lead you throughout the city. There are a wide range of tours available regarding the length and destinations visited. 

European tours
Some tours will take you to the most beautiful capitals of the Western Europe. In Paris you will admire the Louvre museum, l'Arc de Triomphe and the Eiffel Tower. You can take the Seine River cruise or attend a cabaret show.
While wandering the streets of the Spanish capital Barcelona, you will come across Columbus monument, Monjuic (site of the 1992 Olympics), work of artist Antoni Gaudi and unique Sagrada Familia church. Spain is also a paradise for foodies with its small bites - tapas and sweet delight - churros.
In eternal city of Rome, which is rich in historical sights, you will admire Colosseum, sit on the Spanish Steps or throw your two cents in the Trevi Fountain. Vatican state shouldn't be skipped while in Rome. At the end treat yourself with a scoop of amazing Italian "gelato".

Vibrant Amsterdam is ideal for taking a bike tour to explore it's iconic canals, bridges and parks. You should also check the Heineken Experience for an interactive visit and tasting at the brewery.
Tours which explore Eastern Europe will take you to the most interesting cities of this part of the Europe. In Prague just walk down its cobblestone streets or soak up some Czech history at the National or Communist Museum. Then eat roast pork from one of the street vendors lining Old Town and drink beer.

In Budapest you will visit Hero's Square, Parliament House and the National Palace. Be sure to taste Hungarian delicacies: goulash, cabbage rolls and dumplings. There are 80 thermal springs in Budapest but the most famous is Gellert Bath. Krakow in Poland is a place where you can see Wieliczka Salt Mine, a centuries-old synagogue and the city's Jewish district.


Some tours will take you to the lively Mediterranean while visiting romantic visit to Venice, explore the historical sights of Rome, then you will take a ferry to Greece to sail the islands, continue to Montenegro and further to beautiful Croatian coast. 

Visit one of the most romantic cities in the world - Venice. Check out St Mark's Square, Accademia Bridge and then jump on a vaporetto to explore the Grand Canal. Take a gondola ride through the maze of marble bridges.

Some tours will take you around Balkan and you will visit Slovenia capital Ljubljana, continue to Zagreb in the north of Croatia, Sarajevo and Belgrade.
While there are tours that combine several countries some will take you to only one country. While visiting Italy you will explore historic treasures, fascinating cities such as Rome and Venice, amazing landscapes, delicious regional cuisine and buzzing nighlife.
In Spain explore the most wonderful cities,  passionate culture, delicious cuisine and stunning landscapes. Travelling from the effortlessly cool city of Barcelona to the imperial capital of Madrid, through the ancient city of Valencia and on to the beaches and nightlife of Ibiza.

In France stroll down Parisian boulevard, gorgeous French countryside, fabulous wines and amazing French cuisine. Visit Loire Valley and overnight in a chateuu. Discover why Bordeaux region is famous for its grapes and wines. You will enjoy the beaches on French Riviera, get lost among the designer boutiques in Nice's Old Town and hit the tables at the Monte Carlo Casino. A visit to Lyon - culinary capital of France.

Fascinating culture paired with stunning scenery make a Turkey tours a truly unforgettabel experience. You will first admire the historical sights of Istanbul, visit the ancient ruins of Ephesus and Pergamon and head to Cappadocia and gorgeaus coastal villages on the Mediterranean. Here you will indulge in mouthwatering local cuisine.


Mediterranean sailing tours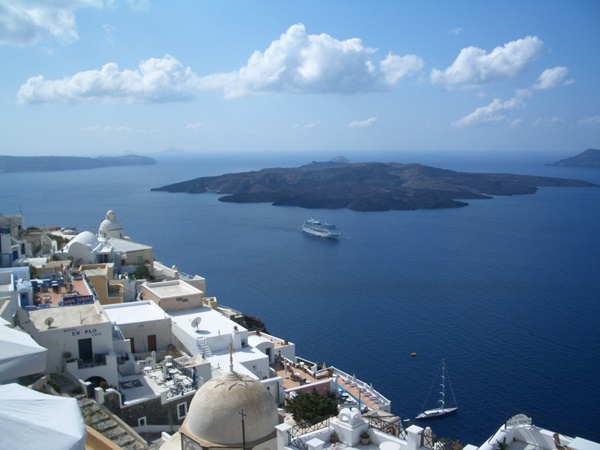 Mediterranean with its warm summers and calm seas is an ideal destination for sailing holidays. Among the most popular destinations for this kind of adventure is ancient Greece with its numerous islands.

Starting from Athens you will sail onboard the yacht from one island to another and explore sights, taste delicious local specialities and enjoy the nightlife. Along the way you will stop on great solitude beaches for sunbathing, swimming and relaxing. 

Besides numerous smaller islands you will visit Mykonos - famous for its nightlife, Paros known for sandy beaches and Santorini - the place where you can see the most amazing sunset in the world.

Cruising the Croatian coast onboard a wooden sailing boat is another inviting adventure. Sail from one island to another and visit its sleepy villages, swim sparkling blue Adriatic sea and sample the freshest Dalmatian sea-food.

Visit the islands of Hvar and Brac situated just across the historical city of Split. Sail further to Korcula - the birthplace of famous sailor Marco Polo. Next is the island of Mljet with is ideal for hiking and enjoying true nature while wondering its National Park.

Some tours will take you down to the south where beautiful Dubrovnik is located. Here you will have a chance to take a walk along the 2 km long city walls that surround the historic centre. In the evening you can experience the magic atmosphere of this alluring city.


---
Home > European Tours