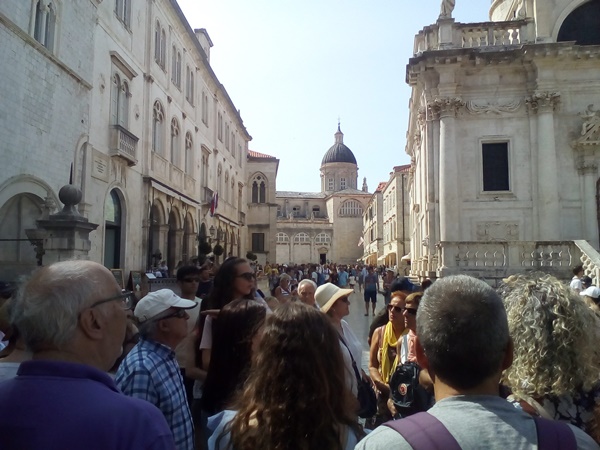 Joining a guided tour is a great way for exploring Dubrovnik
Most tours depart from the western entrance to the Old Town - Pile Gate from where you will continue to the main street - Stradun. On the left you will find the Franciscan Monastery with its gorgeous cloister from 14th century as well as the oldest working European pharmacy.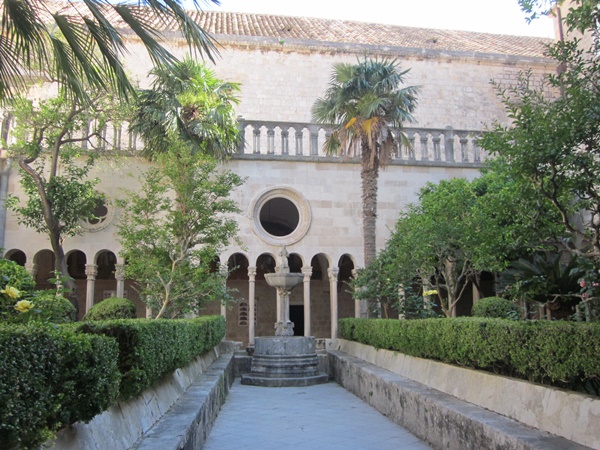 Franciscan Monastery's Cloister
Onofrio's Great Fountain and the story of the old aqueduct, St. Claire's convent and the Old orphanage, town's granary and the Oldest sephardic synagogue will be seen while walking towards the Sponza Palace, situated on the Luza Square.


The Sponza Palace
Right there you will find out stories about Orlando's Column and the Church of St Blaise. Walking further you will come across the Rector's Palace - the seat of Republic's goverment and of the Rector. In the vicinity you will find Dubrovnik's Cathedral which houses gold and silver reliquaries and paintings by Italian, Flemish and Croatian artists.


More Popular Dubrovnik Tours:
The Rector's Palace
Some tours visit the Old Harbour where you hear the legends of the famous Quarantine and the nearby St John's Fortress. 
Visiting the city walls with a local guide is a great way to learn more about Dubrovnik's Old Town. You will experience the city from a completely new perspective. While walking the walls you will enjoy amazing views of the city and the island of Lokrum. Be sure to bring your camera to capture stunning photos of the city and the area.


A view from the walls onto city roofs
Game of Thrones fans should take one of many themed tours which will take you to the filming locations of the series. With expert guide, you'll get to know the fictional city of King's Landing while exploring the city.
Discover Dubrovnik hidden gems and secrets with your guide before enjoying some free time to explore the city independently. The guides will be happy to recommend you top places to taste delicious Croatian cuisine and to buy authentic souvenirs.


Popular Dubrovnik Tours
& Day Trips