Dubrovnik To Mljet Catamaran
(passenger ferry)
The island of Mljet is one of the most popular islands in Dubrovnik area. It has regular boat connections with Dubrovnik port throughout the year.
TP LINE runs high-speed catamaran between the island of Mljet all year round, while KRILO operates catamarans only during the summer season (beginning of May - end of September).
With KRILO you can sail from Dubrovnik to the village of Pomena (book tickets here).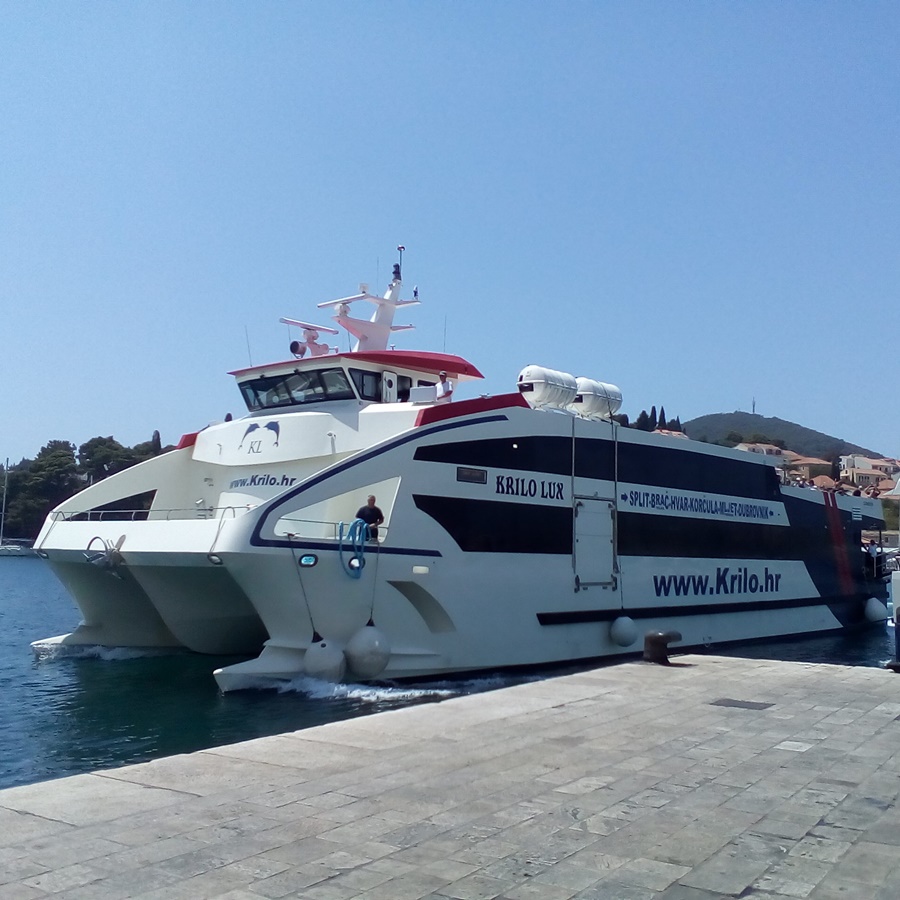 KRILO LUX catamaran
Book catamaran
from Dubrovnik to Mljet (Pomena)
Krilo catamarans
The island of Mljet can be reached by KRILO catamarans on their way from Dubrovnik to Split. Catamarans stop in the ports of Pomena (west part of Mljet) and Sobra (northwest part of Mljet). Catamarans sailing on these routes are fast and modern with capacity of 300 - 400 passengers.
Check the latest sailing schedules, rates and book your tickets on BOOKAWAY web-site.


"Nona Ana" Catamaran
TP Line - Nona Ana catamaran
Catamaran Nona Ana operates on this route all year round. After departing from Dubrovnik this catamaran sails to Mljet. First port of call is village Sobra and the next one is Polace. Once a day catamaran stops on Sipan island in the village of Sipanska Luka.

During summer season this catamaran also sails to the islands of Korcula and Lastovo. Note that this catamaran can only take passengers. Check out the latest sailing timetable here.


Explore
Dubrovnik Islands